Media Briefing: What to expect from the Digiday Publishing Summit 2022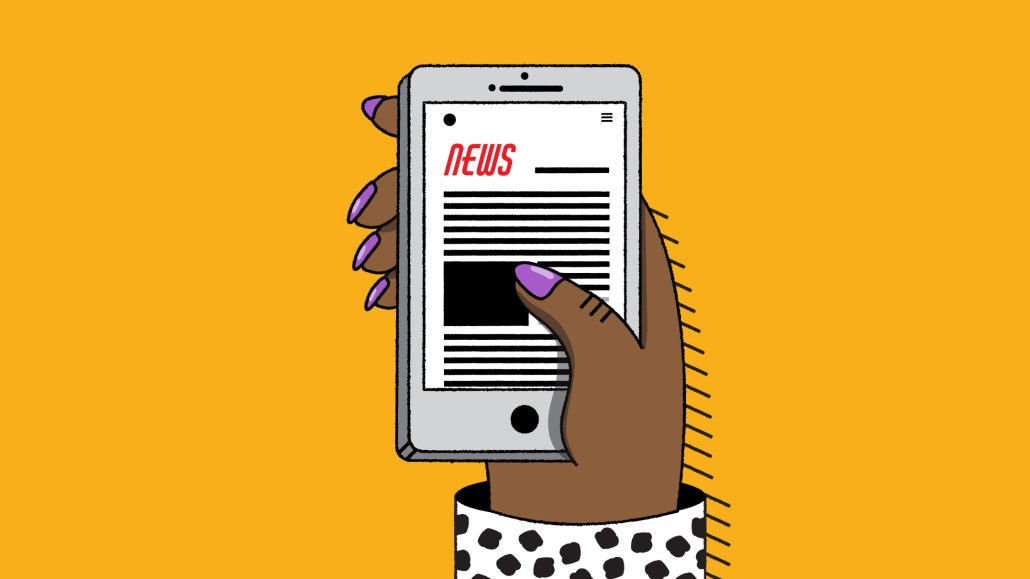 Ivy Liu
This week's Media Briefing takes a peek at what will be talk of next week's Digiday Publishing Summit.
Media busy-ness

The Rundown: BuzzFeed's first earnings report
BuzzFeed News's uncertain future, Reuters' Russia conflict, SiriusXM's Sticher status and more

Media busy-ness

The media industry is never in a state of stasis. Definitely not in the past two years, let alone the past two months. The pandemic has not yet abated, nor have the more recent supply-chain issues challenging media companies' advertising and commerce businesses. And the third-party cookie is still in the process of going away (probably). Meanwhile, publishers continue to upgrade their businesses in ways that span corporate consolidation, revenue diversification and new forms of publication.

In other words, the media business is busy as ever/as always. That makes a ripe time for publishing executives to gather in Vail, Colorado, on March 28 for the second in-person Digiday Publishing Summit since the pandemic. The three-day confab will feature executives from top publishers talking about everything from mergers and acquisitions and paths to going public to first-party data and commerce to streaming and NFTs. There will also be closed-door sessions for attendees to compare notes on post-cookie preparations and revenue diversification efforts.

We will be sharing takeaways from DPS in next week's edition of this briefing, and here's a sample of what we expect to be some of the hottest topics. – Kayleigh Barber and Tim Peterson

The continuing conglomeration of media companies

Over the past few years, media companies have been playing a game of matchmaker, with various organizations acquiring or merging with others, be other publishers or special purpose acquisition companies. But to what end?

At DPS, executives from Dotdash Meredith, Forbes and The Arena Group will provide some answers. They will delve into how their respective outlets are remaking themselves into modern media companies through M&A, going public or a mix of the two.

Rather than revisit the conditions that brought about these corporate changes, the executives will provide progress reports on what the moves have amounted to so far and what they have learned in the process, such as how they are structuring their combined companies — including their sales teams — and what reception publishers are receiving from the public market.

These conversations won't only touch on corporate restructuring but will also offer a lens to look at the makeup of a modern media company in 2022. More to the point, the executives will discuss the continuing diversification of their revenue mixes and outline the ways in which they are building up their various revenue streams as well as how they are managing the associated costs to protect their margins.

Life after the cookie

"Purgatory" is probably too strong a word to describe where publishers are at when it comes to the third-party cookie's impending demise. But the term is probably not too far off the mark.

For more than two years, publishers have had Google's decision to disable the third-party cookie hanging over their heads. And they've put their heads down to work on evolving their advertising businesses toward a post-cookie landscape. Then last year Google postponed its move, and while publishers haven't held up their haste, advertisers have. Additionally, some of the alternate identifiers set to step in for the third-party cookie, like Unified ID 2.0, have hit rough patches of their own. All of which leaves the identity crisis in something of a quagmire.

And yet there's a silver lining for — at least some — publishers. If cross-site tracking gives way to an online ad market dominated by contextual targeting, then publishers can disintermediate the market and reassert themselves as central players rather than simply inventory suppliers.

Easier said than done, though. So at DPS, there will be plenty of talk — both during on-stage sessions and in behind-closed-doors town halls and working groups — about how exactly publishers are working to retake the reins of online advertising, including how they are working to get advertisers to pick up their pace, to what extent they are adopting alternate IDs and what they are doing to amass, activate and protect their first-party data.

Audience is the currency

The aforementioned rise of importance on publishers' contextual and behavioral data has given media companies the opportunity to invest more in developing these first-party data collection capabilities over the past few years. Now those insights are proving fruitful in the business development strategies outside of ad sales.

Where BDG is using this data to identify cross-over audiences between its brands, Refinery29's editorial team and insights team work closely together to select product categories in its commerce arm. Meanwhile, Turner Sports is spotting audience affinities and using that to experiment with new blockchain projects.

At DPS, these publishers and others will get into the various ways they are digging into that data and using it for guidance in NFT drops, newsletters, content packages and other editorial products. But beyond that, they will talk about the ways in which they're gathering audiences more intentionally and building communities of readers who provide feedback that assists in their 2022 strategy.

The phrase of the year: IP franchising

Hollywood is shaking down publishers for original reporting and juicy stories that can be used to populate streaming platforms — and paying well to boot — but franchising intellectual property isn't being restricted to the big screen.

Many publishers are prioritizing original content and experiences for the various platforms and mediums that they're diversifying onto themselves, beyond their owned-and-operated websites, all in an effort to capture new audiences and create additional sellable properties.

Podcasting, events and even software-as-a-service businesses are profiting from publishers identifying a popular story or a successful aspect of their editorial and expanding that into a larger, ongoing business unto itself.

At the summit, we'll hear from Vox Media about the company's optimism around the podcasting industry and how it is doubling down on creating new series this year. With the return of in-person events, BDG will talk about its series of new branded experiential franchises that is meant to elevate its brands alongside other cultural events, like Coachella. And finally, how Axios turned its trademarked Smart Brevity editorial format into a seven-figure SaaS company.

What we've heard

"We've had a tough rollercoaster the last couple of years. I felt like we were coming out. Now everything, between inflation and everything happening overseas, I think there are some macroeconomic trends that are — we've been on an upswing from a digital advertising perspective, and there are still supply-chain issues and all of that, but we all felt like we're coming out of this. And now are we going to hit another wall for different reasons?"

— Publishing executive

The Rundown: BuzzFeed's first earnings report

For all the talk of revenue diversification among media companies over the past few years, BuzzFeed's inaugural earnings report showed how the company still has a lot of work to do in broadening its revenue sources to insulate its business from any soft spots. Not only is BuzzFeed's burgeoning commerce business challenged by the ongoing supply chain issues, but the publisher seems to still be overexposed to Facebook's fluctuations. Both factors are combining to put a crimp in the company's first-quarter projections.

While BuzzFeed grew its revenue in 2021 and turned a profit, the company is projecting revenue in Q1 2022 to be down "by a low single-digit percentage year-over-year," according to its earnings report released on March 22, its first since the company went public via a SPAC in December. The company is expecting adjusted EBITDA losses in the range of $15 to $20 million this quarter.

The Q4 numbers:

BuzzFeed Inc. revenue increased 18% year-over-year to $145.7 million
Ad revenue grew 24% to $69.1 million
Content revenue grew 33% to $59.9 million
Commerce revenue dipped 26% to 16.7 million
Time spent declined 4% to 186 million hours

There appear to be two primary factors affecting BuzzFeed's business: a drop in time spent on Facebook, which hurts ad revenue, and supply chain issues that impact BuzzFeed's commerce revenue, which "tends to be our highest margin" business, BuzzFeed CFO Felicia DellaFortuna said during the company's earnings call on March 22.

"BuzzFeed has not necessarily done the wrong thing. But there's a perfect storm around them that is not ideal for who they are or where they are," said Sam Thompson, senior managing director at M&A advisory firm Progress Partners.

Commerce challenges

Commerce revenue at BuzzFeed Inc. — which is driven by transactions made via editorial shopping recommendations — grew 19% year-over-year in 2021, to $61.6 million. But the business declined 26% year over year to $16.7 million in Q4 2021.

The company's commerce business has "slowed more recently as the world reopened, consumers returned to shopping in stores and retailers struggled with supply chain disruptions and labor shortages," DellaFortuna said. Commerce making up a smaller share of BuzzFeed's total revenue in Q1 2022 "is impacting our bottom line from a year-over-year perspective," she said in the earnings call.

Both Thompson and Shahid Khan, partner in the Telecommunications, Information Technology, Media & Electronics (TIME) practice at management consultancy Arthur D. Little, brushed off the circumstantial reasons for dips in e-commerce, citing the rise in in-store and online shopping.

Facebook fall-off

The other issue BuzzFeed is facing this year is its audience spending more time on Instagram and TikTok and less time on Facebook, DellaFortuna said. "The pressure on time spent puts pressure on ad revenues," she said. In Q4 2021, time spent on third-party platforms declined 19% compared to the same quarter in 2020. BuzzFeed mainly monetizes on Instagram and TikTok via branded or custom video content, but those two platforms have limited revenue share opportunities compared to Facebook.

There are two paths BuzzFeed can take from here, according to Michael Felice, associate partner in the communications, media and technology practice at global consulting firm Kearney. It can continue to diversify the business by investing across a breadth of content verticals, or it can invest "deeper into a few specific verticals" that BuzzFeed already has, such as food with Tasty and Complex. – Sara Guaglione

Numbers to know

1,000: Number of new digital subscribers that U.K. publisher The Times gained per day during the first two weeks of the Ukraine-Russia conflict.

49%: Percentage share of surveyed Twitter users that tweet fewer than five times per month.

500 million: Number of weekly viewers and readers that BBC expects to reach outside the U.K. this year.

212,571: Number of Apple News+ subscribers in the U.S. that accessed the app's editions of People, on average, in the second half of 2021.

What we've covered

Morning Brew to host its first ticketed, in-person summits this fall:

The business newsletter publisher will hold three all-day summits in New York City.
Morning Brew expects events to account for roughly 10% of its B2B revenue this year.

Read more about Morning Brew here.

Why Blockworks is training its sales team to pitch to crypto groups:

The crypto publisher is targeting decentralized autonomous organizations as a new advertiser category.
In the latest episode of the Digiday Podcast, Blockworks' Jason Yanowitz and Michael Ippolito explain why they're training their sales staff to pitch DAOs.

Listen to the Digiday Podcast here.

How publishers are working to make their Russia-Ukraine coverage available to readers in those countries:

Some news organizations are lifting their paywalls and creating new channels to make information on the war in Ukraine freely available to readers there and in Russia.
Dow Jones, Financial Times, The Economist and The Washington Post are following a similar strategy to their pandemic coverage, which remained accessible to all readers.

Read more about news publishers' paywall changes here.

What we're reading

The uncertain future of BuzzFeed News:
A little more than a year after acquiring HuffPost, BuzzFeed's original news property is struggling to become financially sustainable, leading to employee buyouts, the departure of top editors and calls among investors for BuzzFeed to exit the news business altogether, according to CNBC.

Journalists' reporting tools for covering the Ukraine-Russia conflict:
Secure messaging apps like WhatsApp, Signal and Telegram are the primary means for news outlets to manage communication with their reporters on the ground in Ukraine, according to Columbia Journalism Review.

Reuters' Russia conflict:
Reuters employees are taking issue with the news service's deal with a Russian state-controlled news outlet that distributes Reuters' reporting alongside what the staffers and media experts describe as government propaganda, according to Politico.

The unraveling of SiriusXM's Stitcher acquisition:
Since acquiring Stitcher in 2020, SiriusXM has experienced an exodus of the podcast network's executives as well as some of its shows, according to The Verge.

Want to discuss this with our editors and members? Join here, or log in here if you're already a member.

https://digiday.com/?p=442535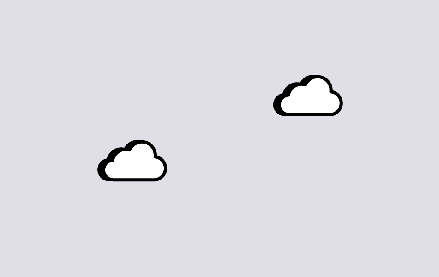 November 29, 2023 • 6 min read
Reducing carbon emissions from the digital ad ecosystem is an important priority, but various players are skeptical that much can — and is — being done to practice sustainability.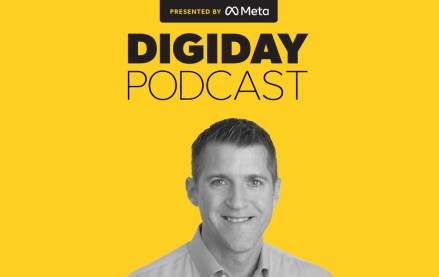 November 28, 2023 • 4 min read
Google's vp of global ads is confident that cookies will be gone from Chrome by the end of next year, despite all the challenges currently facing the ad market.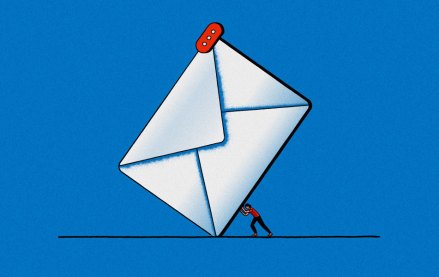 November 28, 2023 • 6 min read
Some email newsletter platforms' click-through rates are actually click-to-open rates, which are measured against the number of emails opened rather than the emails sent. But buyers seem to prefer it that way.