Media Briefing: What to expect at the Digiday Publishing Summit
Ivy Liu
This Media Briefing covers the latest in media trends for Digiday+ members and is distributed over email every Thursday at 10 a.m. ET. More from the series →
This week's Media Briefing previews the upcoming Digiday Publishing Summit (DPS), which kicks off on March 27 and will feature speakers from media companies including BuzzFeed, Dotdash Meredith, Forbes and The Daily Beast.
A peek into DPS
3 questions with Bloomberg Media
Meta ditches the metaverse, The New York Times' staffers voice anger on Slack and more
A peek into DPS
The key hits:
Publishers will discuss how they're navigating the economic downturn's impact on their ad businesses and how they're working to bring control back into their own hands.
Media executives will share how they've reorganized their teams to have shared goals of growing average revenue per user or lifetime value — regardless of their division.
Artificial intelligence is the new buzzword among publishers, and one will share how this new technology is contributing to their content output.
The crystal ball that publishers used to predict just how awful the start of 2023 would be seems to have been pretty accurate, if only for the fact that visibility for this quarter has been cloudier than normal.
Publishing execs kicked off the first quarter with advertising revenues pacing anywhere from flat year over year to 25% behind forecasts, putting sales teams in a position where they've had to chase harder after in-quarter advertising deals. Meanwhile, subscription businesses are still growing but at a slower pace, returning to normal after the pandemic subscription boom. Commerce businesses and what publishers classify as "other" revenue streams are seemingly staying the course, all things considered.
Given just how uncertain 2023 has been for most publishers so far, it seems like a good time for publishing executives to come together once again in Vail, Colo., for the next iteration of the Digiday Publishing Summit, taking place March 27-29. The three-day-long conference will feature on-stage conversations between leaders from top publishing companies and Digiday's media team, covering everything from the role of first-party data across media organizations' businesses to incorporating artificial intelligence into their editorial strategies. And in between those sessions, closed-door conversations will take place for attendees to compare notes on advertising pains and revenue diversification efforts.
Stay tuned for our coverage next week, which will share some of what was said on stage each day, as well as some of what was said behind those closed doors in the Media Briefing. For now, here are a few key topics of discussion that we expect will be the talk of this spring's DPS.
Cross-team collaboration
While the separation of church and state between editorial and revenue teams is still a priority within media companies, the walls between sales, subscriptions, commerce and marketing divisions have been rapidly shrinking. Expedited most recently by the increased focus on building and acquiring first-party data, publishers are realizing that this data has more applications than being solely focused on selling ads in a post-third-party cookie world.
What's more, commerce teams are being increasingly restructured to work with sales instead of against them. This means rather than selling branded commerce content or programmatic advertising on shopping pages on their own, commerce sales teams are working with advertising sales teams to incorporate ad spots into larger campaigns — hopefully in order to avoid undercutting how much a brand is willing to pay to be featured on a publisher's site.
During the on-stage sessions with Nina Gould, Forbes' chief product officer, and Katie Pillich, The Daily Beast's svp of revenue operations, attendees will get first-hand accounts from these execs about how they've restructured their teams over the past couple of years to improve collaboration in the larger mission to increase long-term revenue. While the teams that Gould oversees champion lifetime value (LTV) as the ultimate metric, Pillich's team measures all success through average revenue per user (ARPU). And both companies report positive revenue growth as a result of these changes.
Navigating the advertising landscape
Since last summer, advertising budgets have become trickier for marketers and agencies to nail down. And, as a result, they've become less reliable for publishers to plan around. Because of this, sales cycles have been shrinking and sales teams are forcing themselves to bend over backward in the name of flexibility and maintaining relationships with those advertisers who aren't able or don't want to spend as much on campaigns this quarter.
In a live recording of the Digiday Podcast, BuzzFeed's svp of programmatic, Michele DeVine, will discuss the company's Programmatic Unlocked structure, which it launched a few years ago. The structure encourages advertisers to purchase programmatic ads directly through BuzzFeed's sales team by incentivizing them with added value in the form of custom content.
Later on in the summit, Jessica Kadden, Penske Media's svp of programmatic sales, will share her thoughts about the future of programmatic advertising for publishers. This revenue stream has faced its fair share of troubles over the past few months, between CPMs hitting an all-time low since the early months of the pandemic and third-party brand safety ratings causing large swaths of publishers' content to be under monetized or demonetized entirely.
The privacy police are cracking down
Over in the newsletter landscape, TheSkimm's CRO Mary Murcko is set to discuss the role of first-party data and data privacy compliance within her company, given the fact that privacy has become a major focus for publishers this year after five new privacy laws went into effect in the United States at the start of 2023.
It seems that, in order to be compliant with recent privacy regulations as well as continue to make money, first-party data will be key. Those unique publisher-honed insights into the audience not only help to identify reader interests and backgrounds, but do so in a way that readers understand and trust, which can ultimately lead to improved engagement.
AI: A content production engine?
Generative AI has become the latest buzzword among media executives as they reckon with the opportunities — and threats — that this technology presents to their businesses, especially since the launch of OpenAI's chatbot ChatGPT last November. While a number of editorial teams are experimenting with generative AI for research, data analysis and story ideation, others are already integrating the technology into their content creation processes.
Enter Ingenio, which owns sites like Horoscope.com and Astrology.com. At DPS, president of media Josh Jaffe will outline how the company is using AI-powered large language models like GPT-3 to produce thousands of pieces of content (such as dream interpretations and birth charts) in an effort to expand its audience, personalize content and find new ways to engage with its readers. – Sara Guaglione
The podcast bubble is in a precarious position
The podcasting space has not been immune to the macroeconomic challenges that traditional and digital media companies are facing, and many podcast publishers are hedging their bets when it comes to investing in growth in 2023. Listenership has plateaued, but advertising seems to be hanging in there for the time being, though it leaves podcast teams questioning how long that will last. At the Summit, Steve Raizes, evp of podcasting and audio at Paramount, will share how his team is thinking about growth, as well as maintaining revenue, in the current economic climate.
What we've heard
"It doesn't matter where we are in terms of planning for a program anymore … budgets are getting pulled at the last minute … so now it's very hard to forecast. We don't know what's real, because [advertisers are] shifting so frequently and they're more than willing to take those cancelation fees."

— A media executive
Bloomberg's push for more female voices
Bloomberg Media launched its New Voices program in 2018 with the goal of improving representation in the news. The program — which consists of an intensive, four-hour media training program and an internal database of diverse and female executives — added over 8,400 female experts in business and finance to its database, up from 500 in 2018. The share of external guests who identify as women on Bloomberg TV also increased from 10% to 34% in the five-year span since the program began, according to the company. 
This year, the program — which takes place in 13 cities around the world — will expand to Paris and Frankfurt. Laura Zelenko, the head of Bloomberg's New Voices program and senior executive editor for talent, diversity, training and standards, spoke with Digiday about what this growth means for the continued improvement of the representation of women on TV and within Bloomberg's newsroom, of which 46% of its current employees are female. – Sara Guaglione
This conversation has been edited and condensed.
Why did you think it was important to create a program to get more female sources on TV?
I was very interested in looking at our representation at every level of the newsroom, but also in our sourcing… The [10%] figure was much lower than we thought. One of the reasons you'll hear from many newsrooms is that we're busy, and we go to the [sources] that we're accustomed to. A lot of the bookers were saying it was hard to find other voices. But we also realized that there was a real issue coming from the firms that are the sources of our main guests on Bloomberg TV. We cover financial services largely and so we're going to the banks mostly, and the banks were generally pushing to us the same people. And when we did identify women that we wanted to talk to, often they would say that they didn't feel comfortable coming on or they didn't have the training or they didn't feel supported. So we were thinking about what we could do to disrupt that system and be more proactive … to change that pipeline.
How do you track Bloomberg's sourcing of female executives?
In order to hold ourselves accountable to make real change, we wanted to set up a [global] data tracking system. We collect the data every week. We also built a database of female experts around the world… If you're looking for a female portfolio manager in London who can talk about the automotive sector, it could get that specific.
We're [recording] how often we're bringing in female external guests onto our TV programming. We also track how often a female expert source is quoted in stories [with] a publishing tool … and we [track female representation] on other platforms [like] our magazines and photography. We also have a [self-identification] form where we can start looking at other metrics of diversity as well, if the people self-ID in the United States. In 2020, in addition to all the cohorts that we're doing for female experts through the New Voices program, we launched [a database] of Black [and LatinX] executives of all gender identities in the United States.
What about the representation within Bloomberg's own newsroom — has it improved?
We do track that data as well and set goals and hold managers accountable for change. We do track our bylines in [the Businessweek magazine] — who's doing the covers, for instance. There's definitely [been] improvements.
One of the challenges that I think a lot of newsrooms have is at the editing level so we [started] a senior editor workshop for women [who] want to get to the next level to do some more high impact, enterprise investigative coverage. We do a three day workshop … to address that problem. It's definitely helped [get more women into senior editing positions]. But there's more work to do.
Numbers to know
10%: The amount spent so far from Spotify's $100 Million Diversity Fund, which the platform said that, as of January, it was still determining which projects it would be prioritizing.
$100 million: The amount of money that Vice Media's co-founder and CEO Shane Smith is said to have made from the media company, about a quarter of Vice's current value.
4 years: The length of Joy Robins' tenure as the CRO of the Washington Post before announcing she was leaving to join The New York Times to become its global chief advertising officer.
74%: The percentage of 112 publisher pros who say their companies make money from video advertising, with 33% currently getting a small or very small portion of their revenue from video ads, according to Digiday+ Research.
What we've covered
'The next level for us': The New York Times eyes longer play sessions for games in subscription drive:
Gaming can be a slippery slope to cost cuts and dashed dreams for news publishers nowadays. But it doesn't have to be. Just ask The New York Times.
The more than $1 million it reportedly paid for the Wordle game a little more than a year ago are looking like cash well spent, albeit from some far from objective numbers provided by the publisher.
Read more about the role of gaming in the Times' subscription strategy here.
Publishers tout generative AI opportunities to save and make money amid rough media market:
Generative artificial intelligence technology will be an area of focus for some media companies this year as they work to cut costs and find new revenue opportunities amid a tough media market.
This is according to what media execs reported during fourth quarter earnings calls from BuzzFeed Inc, Dotdash Meredith, Gannett and The Arena Group.
Read more about publishers' AI ambitions here.
In graphic detail — Publishers' full year 2022 earnings:
Publishers' high hopes for 2022 were brought down to earth about halfway through the year.
The first revenue stream that felt the impact of the economic downturn was advertising, but by the end of the year, subscriptions began to slow and some publishers reported dips in consumer revenue streams, like affiliate commerce.
Learn more about how publishers' businesses fared in 2022 here.
How The Guardian's Luis Romero is selling the legacy U.K. publication in the U.S.:
As The Guardian's fiscal year concludes on March 31, Luis Romero, the publication's svp of advertising in North America, acknowledged that his team has had a "late start" to receiving RFPs and budget planning with advertisers and agencies for the rest of 2023.
However, those conversations picked up in the "last couple of weeks," with several of last year's major advertisers starting to talk about renewing deals this year.
Hear from Romero about how he's steering The Guardian U.S.'s advertising business here.
What we're reading
Less than two years after renaming itself Meta — inspired by CEO Mark Zuckerberg's metaverse ambitions — the company is notably de-emphasizing its metaverse ambitions, according to Axios. Last week, the company announced it will be having another round of layoffs, which will impact about 10,000 people and 5,000 open roles, and while this will not entirely reduce the company's metaverse initiatives, the priority seems to be shifting to AI technology.
The New York Times staff is voicing anger on Slack amid labor strife:
After two years and more than 50 bargaining sessions, The New York Times union and the company's management haven't been able to find an agreed upon middle ground when it comes to wages, healthcare benefits and other issues, reported The Wall Street Journal. But staffers have started using Slack to air their frustrations in recent days.
BuzzFeed's Tasty brand leans into TikTok casual:
Food vertical Tasty is changing its look to more closely resemble the casual, low production-quality look of TikTok in an effort to appear more authentic to viewers, reported The Drum. Backdrops and test kitchens are too professional for the platforms that are favoring short-form vertical video.
Vice Media's downfall began with Disney:
In 2016, talks occurred between Disney and Vice Media about a possible acquisition when Vice was valued at a healthy $3.5 billion, reported Insider. But those talks dried up, and CEO Shane Smith at the time turned his sights toward California for other potential buyers there.
Bloomberg Media fills CRO role after 4-year-long vacancy:
Former CNN exec Christine Cook was tapped as the new chief revenue officer for Bloomberg Media, according to Adweek, taking over the role that was last held by Keith Grossman in 2019. Overseeing all advertising revenue, Cook is determined to keep the 10-quarter streak of increasing ad revenue going in 2023.
Want to discuss this with our editors and members? Join here, or log in here if you're already a member.
https://digiday.com/?p=496661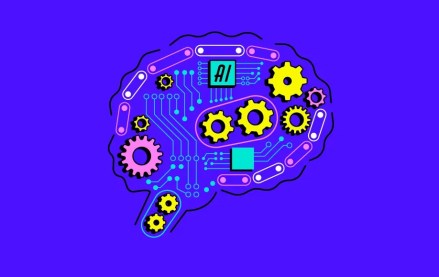 December 11, 2023 • 5 min read
As Google and Meta roll out new features, startups like Runway are finding new ways to compete for enterprise clients.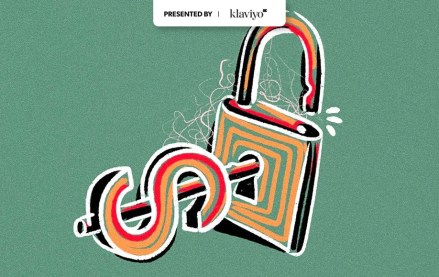 December 8, 2023 • 5 min read
Future plc's CFO Penny Ladkin-Brand announced on Thursday that she is stepping down, as the U.K.- based media company reported declining revenues and a new two-year investment plan to get back to growth.
December 7, 2023 • 13 min read
In this week's Media Briefing, publishing executives share how the task forces they created earlier this year to oversee generative AI guidelines and initiatives have expanded to include more people across their organizations.