Podcasters hope to find new listeners on the YouTube Music app
March 8, 2023 • 5 min read
•
•
Ivy Liu
Podcasters view YouTube's latest announcement to soon add podcasts to its YouTube Music app as an opportunity to find more listeners, according to conversations with four podcast executives — at a time when listenership has slowed.
While YouTube said it is in the process of integrating RSS feeds into the platform to let podcasters automatically upload new episodes – the company has not announced when the feature will launch — the main focus will be on improving the listening experience for existing video podcasts. The idea is someone can watch a video podcast on the main YouTube platform and then switch to listening to it on their phone on the YouTube Music app while on the go. 
But one podcast executive — who traded anonymity for candor — wondered what would stop a listener from switching to listening to a podcast on Spotify or Apple instead? YouTube would need a feature that allows for a "seamless integration" to keep a listener on the app, the executive said. YouTube has not yet announced if such a feature will be part of the rollout.
But the announcement to support audio-only podcasts in YouTube Music does mean podcast networks that haven't invested in fully-produced video podcasts (such as those that upload podcast episodes with either a static image or a sound wave-like graphic or with a video that shows a basic live recording of an interview) will have a lower barrier to entry to access YouTube's audience (or at least Youtube Music listeners). And the hope is YouTube's algorithm will help surface more podcasts to those people.
"People who are podcast listeners understand that if you're filming a podcast, it's not going to be very high quality. And they traditionally haven't expected that. But if you're trying to draw in people who are video watchers on YouTube and get them into podcasting, I don't know that they're going to have that same understanding. And they might see that lower quality and be a little bit put off by it," the first podcast executive said.
YouTube's decision to accept podcasts as an audio-first medium by soon bringing them into the Music app signals the platform is getting more serious about the podcast space, the executives told Digiday. It also brings healthy competition to the platform wars between Apple and Spotify to draw listeners, they said. After years of steady, double-digit percentage growth for U.S. podcast listenership, listeners will increase an estimated 5% year over year in 2022, according to eMarketer's Insider Intelligence. Per Edison Research's recently released Infinite Dial report — which surveyed 1,500 people in the U.S. in January 2023 — 31% of people in the U.S. aged 12 years old and older listened to a podcast in the past week and that group, on average, listened to nine podcast episodes in that week.
"Competition is always good," said Steve Wilson, chief strategy officer at ​​podcast network and production company QCode. "More competition for publisher attention as the platforms try and grow their market share and engage audiences is a good thing."
Reaching YouTube users
The value of YouTube for podcasters is the platform's search function and reach, executives said. YouTube announced it had over 80 million Music and Premium (its video subscription offering) subscribers last November.
"YouTube generally is considered a very popular place for podcast discovery," the first podcast executive said. In August, the platform launched a podcast explore page to help users find new shows.
Eric Sandler, vp of marketing at audiobook and podcast company Pushkin Industries, hopes podcasts on the Music app will bring "more scale, more audience and more discoverability" and "gives us the opportunity to reach folks who don't necessarily identify as podcast listeners," especially with the power of YouTube and Google's search functions.
Sandler sees an opportunity for the YouTube algorithm to push podcast episodes that feature music artist guests, based on the music history of that listener.
"My hope for the platform is that someone listens to a track of Iggy Pop and then gets connected with [Rick Rubin's interview with] Iggy Pop [on his "Broken Record" podcast]. That would be my dream, and that's the benefit of an algorithm-based system," Sandler said.
Monetization will come later
Execs told Digiday that the ability to monetize podcasts with YouTube ads is less important than the opportunity provided by the platform's large user base.
"I'm looking for audience growth wherever we can find it. And once we get that audience, we'll figure out the next piece. We'll figure out how to sell ads effectively and dynamically, we'll figure out how to distribute that scale, and all those other pieces. In my mind, finding an audience is the biggest piece of this," Sandler said.
It remains to be seen if podcasters will be able to keep their direct-sold ads in the audio file when uploading podcasts to the YouTube Music app. Podcast CPMs are notably higher than YouTube's CPMs, execs told Digiday. (Though all of the podcast executives declined to share by how much, Sandler said the difference isn't "dramatically" higher and that YouTube's scale could make up for those lower prices.)
"I always look at everything: what's the revenue opportunity? What's the marketing opportunity? And what's the value between those two — the opportunity costs? And if this is disproportionately a great audience discovery mechanism? That's OK," said David Spiegel, chief revenue officer of Betches Media. "If I can get new audiences, I'm not going to sit here waiting for the platform monetization to come."
Despite podcasters' general optimism around podcasts coming to the YouTube Music app, other platforms like Google Play and Facebook dabbled with creating audio products and features without much of an impact on the industry as a whole. YouTube's lack of new features specifically tailored to podcasters — at least, for now — also means the announcement wasn't exactly earth-shattering.
"They didn't share any aggressive tactics that they're planning to really try to elbow their way into this space more significantly," the first podcast executive said.
Sandler added: "At this point, we're thinking about it as a complementary platform."
https://digiday.com/?p=492248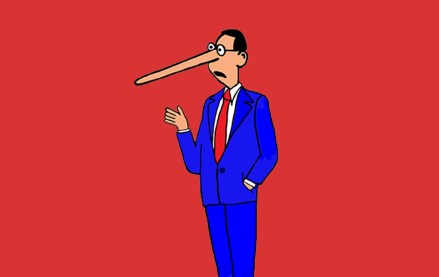 October 3, 2023 • 7 min read
•
•
A new definition for MFAs is available but the vague nature of the guidelines is leading to a lack of standards that might prevent adoption.
October 2, 2023 • 1 min read
•
•
The publishers who attended DPS were focused on the potential upsides of applying the technology to their operations while guarding against the downsides.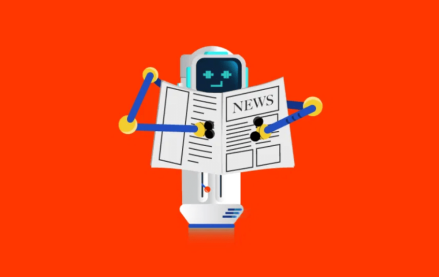 October 2, 2023 • 4 min read
•
•
Now that ChatGPT users can surf the internet for information, some publishers are reconsidering the weight of the issue.