Media Briefing: What media companies' latest earnings reports say about the state of the industry
May 13, 2021 • 14 min read
This Media Briefing covers the latest in media trends for Digiday+ members and is distributed over email every Thursday at 10 a.m. ET. More from the series →
This week's Media Briefing looks at the latest round of earnings reports from publishers, tech platforms and TV network owners to see what they say about the state of the media business.
Boom time for digital media businesses
Publishers are reevaluating their magazine strategies
Cheat Sheet: The IAB's podcast revenue report
The Washington Post's new editor, Twitter's tip jar tip-off, Apple's sudden ad exec ouster and more
Boom time for digital media businesses
After the media companies' businesses bounced back in the fourth quarter of 2020, some industry executives wondered whether the rebound would carry on into 2021 or whether there would be a slump in the first quarter. Based on the latest quarterly earnings reports released by major publicly traded publishers, tech platforms and TV network owners, both circumstances seem to be true and signal a continued return to business as usual — for better or worse, depending on the state of a company's digital business.
"The surprise for me was how robust the growth was," said Seth Shafer, senior analyst at S&P Global Market Intelligence. Of course, the comparison between the first three months of 2021 and those of 2020 is a favorable one given than last March was when the pandemic began to fully hit media companies' businesses. Nonetheless, in the first quarter of 2021, "the gains were really strong on the digital side," he said.
The key hits:
Traditional media companies, i.e. those owning linear TV networks and print publications, continue to see their legacy businesses losing revenue at a faster clip than their digital revenues are growing.
But digital revenues are growing.
Publishers are acquiring more digital subscribers and TV networks are attracting more streaming subscribers.
Media companies across the board are accruing more digital ad dollars, especially the major tech platforms.
Media companies' digital revenue growth is paving a path for more digitally focused media companies to go public.
Publishers
Traditional publishers, including Gannett, Meredith, The New York Times and Tribune Publishing, are refashioning themselves as digital media companies, though their success varies in getting digital revenues to offset legacy print revenues.
When it comes to subscriptions and advertising, The Times made more money on the digital side than on the print side, respectively. Taken together, The Times' combined digital subscription and advertising revenue in the first quarter of 2021 totaled $239.1 million, topping the $187.1 million in revenue generated by its print business.
For Meredith's national media division, digital ad revenue exceeded magazine ad revenue: $102.4 million versus $96.9 million. However, print remains a major part of its consumer-related revenue segment that brought in $241.5 million in revenue in first quarter. At $136.4 million, subscription revenue represented the largest share, followed by newsstand revenue at $36.2 million. Meanwhile, digital and "other consumer driven revenue" — the latter includes Better Homes & Gardens-branded products sold at Walmart — chipped in $21.2 million.
At Gannett, digital revenues are increasing, but only represented 30% of total revenue in the first quarter. On the advertising front, the publisher of USA Today saw digital advertising and marketing services revenue hit $195.2 million to tip into representing 50.2% of Gannett's total advertising revenue. However, when it comes to circulation revenue from people paying to subscribe to its publications or pick up a paper at the newsstand, digital-only revenue only accounted for 7% of the company's $325.4 million in total circulation revenue.
Then there's Tribune Publishing, which is on the verge of being taken over by hedge fund Alden Global Capital. The Chicago Tribune publisher remains very much a print publisher. In the first quarter, print represented 83% of its $87.5 million in circulation revenue and 73% of its $56.5 million in advertising revenue.
TV networks
As with the print publishers, TV network owners are trying to shift their businesses to streaming. However, while their profit-generating linear businesses aren't exactly adding audiences, they are not necessarily losing revenue, either, thanks to pay-TV providers paying higher fees to carry their channels to a smaller base of subscribers.
"TV networks are in a transitionary period. They're really focused on emerging streaming platforms while also maintaining their legacy linear network businesses," said Scott Robson, senior research analyst at S&P Global Market Intelligence.
Given that AMC Networks, Discovery, Fox Corporation, NBCUniversal parent Comcast and WarnerMedia owner AT&T do not meaningfully break out their respective streaming versus linear revenues — and that Disney has not yet reported its earnings for the quarter — ViacomCBS provides the clearest picture of the state of TV networks' businesses in this transitionary period.
ViacomCBS's streaming revenue increased by 65% year over year in the first quarter, which featured the relaunch of its flagship streaming service as Paramount+. However, that $816 million in streaming revenue is a small fraction of its linear TV revenue. Streaming represented 14% of the company's $3.1 billion in total advertising revenue and 16% of its $2.5 billion in combined revenue from subscriptions and affiliate fees.
For what it's worth, Comcast did report that NBCUniversal's streaming service Peacock contributed $91 million in revenue. The company didn't specify how much of that money is from subscriptions and how much from advertising, but either would be effectively specks compared to NBCUniversal's linear revenues. The media company's advertising revenue totaled $2.1 billion, and its distribution revenue hit $2.5 billion.
Tech platforms
In contrast to the traditional media companies' periods of transition, major ad-supported tech platforms are in a state of relative stability. "The message across digital ad places was 'Great Q4. Great Q1,'" said Shafer. He added, "there weren't any yellow warning signs." It helps that, while the third-party cookie's impending demise and Apple's latest anti-tracking move pose problems for the broader digital ad marketplace, the platforms are protected by their walled gardens.
Google's ad business continues to balloon. In the first quarter, its total advertising revenue reached $44.6 billion, with search and "other" revenue (ex. money from ads on Gmail and Google Maps) accounting for 71% of the share and YouTube representing another 13%. That leaves 15% of Google's ad revenue stemming from ads sold on non-Google properties.
Facebook didn't break out how much money its remaining ad network contributed to the company's $25.4 billion in total ad revenue for the first quarter, but the company is likely even less reliant than Google on ads running outside its platform, having shut down its mobile web ad network last year. Meanwhile, following its fourth-quarter earnings report, Facebook CFO David Wehner acknowledged that Facebook "might be able to maintain or possibly improve our share of wallet" among advertisers in light of Apple's App Tracking Transparency rollout.
It isn't only the duopoly for whom business is booming. Amazon doesn't break out its advertising revenue, but its "other" segment that primarily consists of advertising revenue grew by 77% year over year to $6.9 billion. Snap's big rebound continued with revenue up 66% to $769.6 million. Twitter and Pinterest also posted double-digit year-over-year increases in ad revenue. All of those increases, though, come with the aforementioned caveat that the comparison to Q1 2020 is pretty favorable and so will the second-quarter comparisons.
"Things will be topsy-turvy for a few quarters. With Q2, there will be easy comps from last year," Shafer said.
A new wave of public media companies
Earnings season seems set to soon provide an even clearer picture of the media business' condition with a likely influx of newly pubic publishers. Given the relatively rosy picture for digital media overall, and the digital ad businesses in particular, the latest media earnings reports provides an agreeable backdrop for the set of publishers reportedly looking to go public via special purpose acquisition companies, or SPACs.
"The window for these companies [to go public via SPAC IPO] gets more attractive with the market rebounding, with the economy rebounding, with the gains across the board in digital advertising," S&P Global Market Intelligence's Shafer said. — Tim Peterson
Confessional
"A lot of advertisers this year went to spending in the quarter. It's amassing to them being a big client, but it's happening in the quarter. So there's less predictability."

— Media executive on advertisers continuing to shy away from long-term commitments
Publishers are reevaluating their magazine strategies
Media conglomerates are spending the first half of 2021 figuring out what role magazines play in their overall businesses.
The pandemic's impact on publishers' advertising business has, for the most part, subsided on the digital side, but print advertising has not necessarily returned to normal.
In the first three months of 2021, Meredith's magazine advertising revenue declined by 29% year over year to $96.9 million, whereas its subscription revenue only fell by 9% to $136.4 million and its digital ad revenue increased by 21% to hit $102.4 million and surpass its print ad revenue.
Meanwhile, Trusted Media Brands, which publishes Reader's Digest, The Family Handyman and Taste of Home, reported that it was exceeding its forecasted budgets for this year's print revenue, while digital advertising was up significantly, primarily in the categories of food, home and lifestyle, said a company spokesperson.
As it appears, publishers are calculating how important magazine brands are to their success in 2021 and beyond, with a large focus on driving reader revenue from their biggest supporters: subscribers. — Kayleigh Barber
Numbers to know
$1.87 billion: The amount of value broadcasters' content loses annually to platforms, principally Google and Facebook, according to a report commissioned by the National Association of Broadcasters.
$100 million: The size of a fund that YouTube will use to compensate creators of top-performing YouTube Shorts content. YouTube will pay "thousands" of creators every day.
26%: The annual ad revenue growth among the top quartile of publishers in 2020, according to a report published by Boostr.
58%: Median active subscriber growth in 2020 among Piano's largest customers.
212,000: The total number of engagements — backlinks, plus social interactions on Facebook, Twitter, Pinterest and Reddit — Donald Trump's new website has gotten since its launch last week.
Cheat Sheet: The IAB's podcast revenue report
Coinciding with the Interactive Advertising Bureau's Podcast Upfront, the trade organization released its annual podcast advertising revenue report yesterday. The study showed a surge of revenue and broke down the popularity of different ad formats.
Key details:
U.S. podcast ad revenues grew 19% year over year in 2020 and are on track to exceed $1 billion this year, according to the IAB's U.S. Podcast Advertising Revenue Study.
Dynamically-inserted ads, host-read ads, mid-roll placements and direct-to-consumer brands dominated the podcasting space in 2020.
Podcast advertising revenue grew to $842 million in 2020, up from $708 million in 2019, according to the IAB's report. The report, which was prepared by PwC, predicts podcast advertising will grow as much in the next two years as it did in the past decade, reaching $2 billion by 2023.
A majority of podcast ad dollars went to dynamically inserted ads, ex. ads that are slotted in an episode when a person downloads it and are therefore more easily targeted. Dynamically inserted ads accounted for 67% of podcast ad revenue in 2020, up from 48% in 2019.
While the way that ads are placed has changed from the days when they were primarily baked into the episode, the predominant ad type remains the same. Host-read ads represented 56% of podcast ad revenue last year, with advertiser- or agency-produced ads only representing 9%.
Other key findings from the trade group's annual online survey:
At 76%, mid-roll spot placements continued to account for three-fourths (76%) of revenues.
Half of podcast ads lasted longer than 30 seconds.
News was the top content genre for podcast advertisers (22% market share), and direct-to-consumer brands was the top advertiser category (19%).
Over 90% of podcast ad revenues were based on CPM buys (vs. series ownership or a flat fee).
"This year is the first year where we are really seeing the maturation on so many levels of this industry," said Eric John, vp of the IAB's Media Center. As for challenges ahead that the podcast industry will have to tackle, he said "a lot can be improved on the measurement front," such as verifying podcast downloads. — Sara Guaglione
What we've covered
Children's privacy law update adds pressure against Facebook's Instagram for kids plan:
The proposed update would expand the age range of children covered under the law.
It would also strengthen federal oversight of internet services aimed at kids.
Read more about children's privacy here.
Bloomberg expands DE&I coverage with dedicated equality vertical:
Bloomberg is expanding its coverage of race, gender, diversity and fairness within governments, companies and societies.
In addition to serving as a focal point for Bloomberg's broader equality coverage, the new vertical will feature original journalism.
Read more about Bloomberg here.
Why Hearst's digital-native food brand Delish is getting into print:
After creating cookbooks and other print publications, Delish is launching a quarterly print magazine.
The property is also looking to grow its non-advertising revenue through brand licensing deals.
Listen for more about Delish here.
Why Slate's new money advice column is aimed at growing subscriptions:
Slate has launched a fourth advice column that will publish twice weekly and be sent out as a weekly newsletter.
On average, each of Slate's columns receive hundreds of thousands of views.
Read more about Slate here.
For Subscribd, premium news bundles are a ways off:
Subscribe tried to sell a bundled subscription without publishers' permission.
Despite attempts to create a Netflix or Spotify for news, its emergence continues to face challenges.
Read more about Subscribd here.
What we're reading
Sally Buzbee's international coverage experience helped in Washington Post's decision to name her executive editor:
Following a great deal of secrecy and speculation, The Washington Post has named Sally Buzbee to fill the executive editor role. Currently the executive editor of the Associated Press Online, Buzbee has spent her career with the AP and will be the Post's first woman in the top editorial position. Columbia Journalism Review reports that she was chosen in part because of her experience heading editorial at an international news organization, something especially appealing as the Post looks to set up shop in places like Bogotá, London and Seoul. Meanwhile, though the paper also points to her shared approach to diversity, Buzbee's hiring was criticized by former Post reporter Wesley Lowery, who questioned framing the choice of a white woman as a win for diversity.
Facebook wants people to, like, actually open article links before sharing them:
Crazy thought: maybe read that article before sharing it? Facebook said earlier this week it will begin testing a prompt reminding a small percentage of users globally to do just that, following in the footsteps of Twitter which has already introduced a similar feature. Vox suggests this is one of Facebook's attempts to fight the spread of misinformation on its platform; however, one might also see the move as a way to appease publishers who, after all, would really appreciate if article link shares on Facebook drove actual traffic to their sites.
Twitter tip jar tipped fans off to people's physical and email addresses:
When Twitter first unveiled its tip jar feature — a simple tool that lets people send payments to other Twitterers by linking out to apps like Bandcamp, Cash App, Patreon, PayPal and Venmo — it didn't take long before data privacy and security wonks found its vulnerabilities. And they weren't tough to spot. Turns out when the system sent people to PayPal, for instance, it revealed physical and email addresses of some people using that service. Wired reports that Twitter is working on a fix.
Google will boost size of AI ethics team, but new leader has steep climb ahead to gain trust:
Google will double the size of that group "in the coming years" to 200 people, the company's recently-named head of its AI ethics group, vp of engineering Marian Croak, told The Wall Street Journal. Thing is, Google doesn't exactly have a strong track record when it comes to corralling researchers to ensure its algorithmic systems are fair, accountable and transparent. Following outcries from people who disapproved of its choices for members of a short-lived AI ethics board in 2019, the firm raised the ire of tech ethics watchers when in recent months it fired researchers from its AI ethics group. Croak, a quantitative analytics PhD with a background at AT&T and more than six years at Google, has a steep climb ahead to establish trust in the firm's AI ethics work, which WSJ says will include health-related tech issues. No word on whether her team will inspect Google's maligned FLoC ad targeting method.
Apple hires then fires former Facebook ad exec:
That was quick. Two days after Insider reported that Apple had hired former Facebook ads product guy and "Chaos Monkeys" author Antonio García Martínez to join its ad platform's product engineering team, the company has fired the executive following an outcry over demeaning comments Martinez had made about women and people of color, according to Axios.
https://digiday.com/?p=414080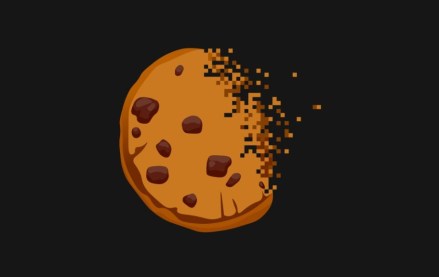 September 25, 2023 • 1 min read
During the Digiday Publishing Summit, execs from companies including Condé Nast, Dotdash Meredith and Thomson Reuters assessed the industry's readiness.
September 25, 2023 • 5 min read
Publishing executives shared their honest and unfettered opinions on the rise of generative artificial intelligence technology and its impact on traffic, IP protections, content production and jobs at the Digiday Publishing Summit last week.
September 25, 2023 • 5 min read
Here is A sampling of other AI-related news from last week.