It's here! The winners and losers of Apple's seismic privacy change
April 26, 2021 • 5 min read
•
•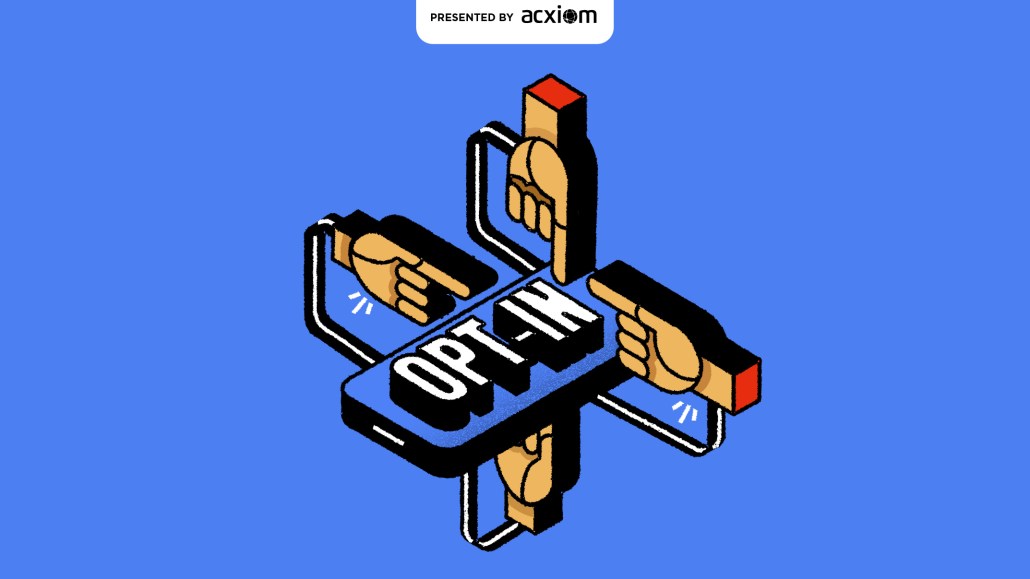 Ivy Liu
Apple's long-awaited crackdown is being enforced. Starting today (April 26), people will start receiving prompts on their Apple devices as to whether they want to be tracked by various apps. Now comes the hard part: while no one can say with any certainty how this will shake it out, it's clear that mobile advertising won't be the same once it does.
There will be winners and losers to emerge from the ensuing disruption as business models are reengineered and mobile budgets are reassessed. Here's Digiday's take on who has most to gain and who has most to lose from the fallout:
Winners
Apple
If all goes to plan and people refuse to be tracked en masse then Apple stands to benefit on multiple fronts: there's the halo effect its brand gets from being seen as the company that beat businesses that profited from people's data behind their backs; Apple's own ad network gains market share given it will still be able to track people in its ecosystem at levels rival platforms cannot; there's the damage ATT does to Facebook, which had built a sizeable ad business on the back of being able to track Apple device owners; the final win for Apple is how policy could effectively throttle online advertising on its App Store to a point where it has more control over what apps become popular.
If this happens and more publishers are forced to prioritize in-app payments over in-app ads to survive then Apple has more leverage when it comes to nudging those businesses into using its own payment system in its app, through which it takes up to a 30% cut from transactions.
Walled gardens
When a platform like Facebook can't make money from connecting buyers to sellers across a multitude of properties in Apple's ecosystem, the only real option is to try and do the same thing on its own. Put another way: a platform like Facebook asks publishers to move their content experience into the social network's walled garden where it's able to generate and control their own data away from Apple. In fact, Facebook has been quietly moving in this direction for years as evidenced by the likes of Instant Games, Instant Articles and Facebook Shops. And there's a lot more work to be done. Facebook must stand up an e-commerce business before the ATT crisis becomes an opportunity, which dovetails with the next point.
Retail media
Retail media, in general, and Amazon, in particular, should come through this situation fine. After all, Amazon's mobile media business is primarily, if not exclusively, run on its apps, said Hugo Loriot managing director at You & Mr Jones data agency fifty-five. Furthermore, the conversion signal is also on the app, which means IDFAs are not needed to measure performance or optimize delivery.
Consolidation
Attribution. Targeting. None of these services are useful on their own anymore when it comes to tracking Apple users. Apple won't permit data being bandied about between independent parties across its ecosystem anymore. But that data can still be bandied about between parties in a closed ecosystem owned by one business. It explains why there's so much consolidation in the mobile advertising space now. Companies like app marketing business AppLovin and publisher Zynga are either trying to buy or build a broader suite of services, from attribution to ad networks, so that they don't have to be reliant on sharing that data with ads businesses they don't own.
Losers
Apple customers
When someone sees the ATT prompt, all the nuance around the decision they're making gets whittled down into a binary "yes" or "no" situation. But the reason why someone is being tracked is lost in the messaging. They won't always know that by saying no to being tracked they could make it harder for their favorite app to continue on. Trade-offs are a fundamental part of how advertising works, and yet for many Apple users, the concept is vague at best.
"Apple's choice is simply too binary, and relies on a user's discomfort with the hyper-targeted "creepy" ads delivered by massive social networks, and ignores the benefits of seeing relevant ads," said Ben Holmes, svp of performance and exchange at AdColony. "Over time users who opt-out will see ads in languages they don't speak, for products they already own, or have no relevance at all. For those users, their favorite apps will become measurably less enjoyable to use."
Performance media companies (and marketers)
Any company that relies on Apple's tracking data to attribute ad exposures to app installs is in trouble. Facebook will likely be more impacted than Google, because its in-app ad product is mostly optimized against view-through installs vs click-through, while display inventory from Google's YouTube is more branding-focused so hoovering up IDFAs is less of a priority, said Loriot. Data companies that aggregate, sell, and activate footfall traffic will also struggle, especially if they rely on integrations in third-party apps.
Needless to say, if these companies are at risk then so are the marketers that rely on them.
"The resources marketers have been investing heavily into CRM and 'data lake' solutions won't be able to show the positive ROI marketers were counting on," said Holmes. "Strategies will adjust in due time, but there's a good chance the current lift marketers see from iOS traffic will never be captured again."
Publishers
Publishers get a rough deal. Yes, they lose a lot of money if performance advertisers can neither target nor optimize their ads but they could be at the mercy of Apple's hefty tax whenever a purchase is made from an app if the tech firm is able to force them to upend their business models so that they're more reliant on subscriptions and other in-app purchases.
There's also the tricky issue of publishers having to be mindful of the company they keep. They're not just responsible for the companies they work with, they're also responsible for what those companies do elsewhere too. So the risk of an app being blocked by Apple is magnified.
"Aside from the fact that most (85%) of our revenue comes from programmatic advertising, we're trying to deal with a clause in the ATT Ts&Cs that say if someone isn't doing something funky in your app but they are in another then you're liable," said the chief revenue officer of a mobile app publisher on condition of anonymity. "That's led to us having some tough conversations with ad tech markets in recent weeks."
https://digiday.com/?p=411991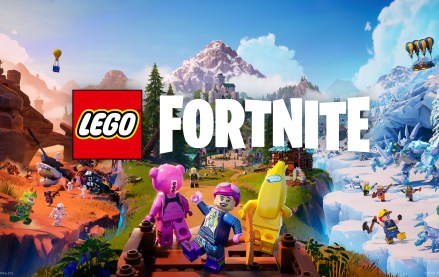 December 7, 2023 • 4 min read
The game worlds of "Lego Fortnite" are 20 times the size of the digital environment of "Fortnite: Battle Royale" — and they're built completely out of virtual Lego bricks, making the entire experience a showcase of the Lego brand.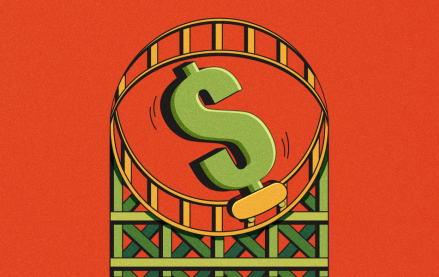 December 7, 2023 • 5 min read
In this week's Digiday+ Research Briefing, we examine the challenges facing programmatic advertising, how publishers, brands and retailers are giving up on X, and how publishers and brands are rapidly increasing their use of AI, as seen in recent data from Digiday+ Research.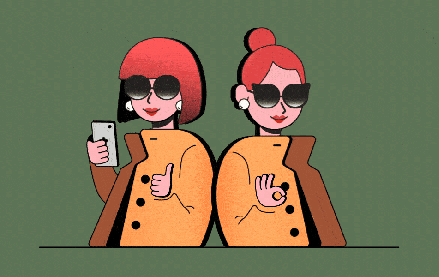 December 7, 2023 • 4 min read
The creator economy is on its way to becoming more like the programmatic market than many advertisers realize.