Media Briefing: Media companies' DE&I efforts are still falling short
May 27, 2021 • 12 min read
•
•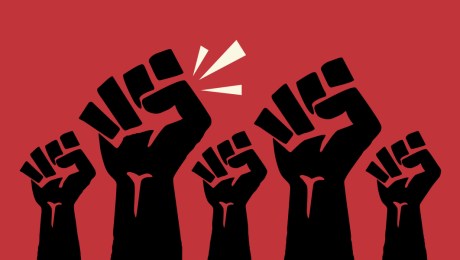 This Media Briefing covers the latest in media trends for Digiday+ members and is distributed over email every Thursday at 10 a.m. ET. More from the series →
In this week's Media Briefing, BIPOC people working at media companies weigh in on the industry's diversity, equity and inclusion progress over the past year.
BIPOC media employees assess industry's DE&I efforts
News outlets' social media policies are due for updates
Cheat Sheet: Amazon is buying MGM
Bleacher Report's future, MSNBC's millennial whisperer and more
BIPOC media employees assess industry's DE&I efforts
On the one-year anniversary of the murder of George Floyd, some media companies sent companywide emails reminding employees to be empathetic and supportive of one another. Some abstained from running any sponsored content for advertisers on their properties, including their social accounts. These actions were ostensibly meant to be shows of respect for a tragedy that led to a worldwide reckoning on racial injustice. But to some Black, Indigenous and people of color working at the media companies, the moves were seen as empty gestures.
"These are all performative actions," said one BIPOC person who works at a media company that refrained from running sponsored content on May 25.
What may sound like cynicism is instead hard-earned skepticism. Given how systemic the problem of underrepresentation is in the media industry, the solution needs to be similarly systemic. However, media employees are unsure whether media companies have the stamina to see that change through.
"There was a wave of energy in the industry, where people thought they had to perform how not racist they are. What that turned into was companies saying, 'We'll hire this person over here to assess our DE&I initiatives.' The people who were hired as DE&I managers or presidents have no authority," said a second BIPOC person who works in the media industry.
Meanwhile, as media businesses recover from the past year, BIPOC employees worry that the people in positions of power — from c-level executives to editors and department heads — will fixate on the typical business concerns and lose sight of their DE&I efforts. "It feels like a company really has to tank to fix this. Right now we're doing well, hitting our numbers, deals are getting sold. If I'm a white dude or in the c-suite, do I focus on DE&I or do I focus on keeping the momentum to hit my numbers?" said the first employee.
"Things are kind of returning to normal in a bad way," said a third BIPOC person who works in the media industry.
The key hits:
BIPOC media employees feel like companies still aren't sufficiently following through on DE&I pledges made last year.
Some divisions inside companies continue to lack BIPOC employees.
Companies have not provided the promised transparency into hiring processes.
BIPOC employees are quitting out of frustration.
A year after many media companies pledged to improve the level of diversity, equity and inclusion inside their organizations, their actions have not resulted in widespread impact, according to BIPOC people working at media companies. One media company appointed multiple BIPOC individuals to high-ranking editorial roles, but it still lacks a BIPOC employee in its sales department, said a fourth BIPOC person who works in the media industry. Another media company's sales department had no Black employees a year ago; now it has two, one of whom started within the past month, according to an employee at that company.
However, even instances of companies hiring BIPOC employees are raising some red flags. One media company had promised to be transparent in its process of hiring more people from underrepresented groups, but when the company hired a person of color for a role, no information was shared about the hiring process, such as how many people were considered for the role, with breakdowns by race/ethnicity and gender. "Even if you end up with a person of color, I would still like to hear how that process went. Or do you feel like you do not need to justify those things when you hire a person of color?" said the third employee.
That lack of transparency into the hiring process set off a couple of concerns. First, if the company was already failing to follow through on that transparency when a BIPOC person was hired, that can set a precedent for the company to not share that information when it hires a white person. Second, it leaves open the question of whether the company hired the person of color based on merit. For as much as BIPOC employees want more members of underrepresented groups working at their companies, and especially in high-ranking roles, they worry about whether the BIPOC people being hired amid the industry's DE&I push are being put in positions to succeed and fear how those failings could curtail opportunities for other BIPOC employees to rise into those roles.
That fear is "super real," said the second employee. "The idea that you, as an Asian woman or a Latino man, represent your entire demo. If you get in the door and don't succeed, you're just confirming that they don't think people like you can do this job."
Meanwhile, BIPOC employees are walking out the door, frustrated with the perceived lack of meaningful change. Within the past month, two BIPOC people left a single division inside one media company, according to an employee at the company. The departures have resulted in the level of diversity inside some media companies worsening. "We're actually in a worse position at the director-level or above [compared to a year ago]," said a fifth BIPOC person who works in the media industry.
The situation may only become exacerbated over the summer. As the pandemic's impact on the media industry has begun to subside, companies' hiring freezes are likely to further thaw, resulting in more open positions and opportunities for BIPOC people to move from companies that have fallen short on DE&I to others that have actually put their words into action, such as Vice Media Group, which last September rolled out a DE&I dashboard for employees to track its progress. "That is impressive. That's the type of thing [more companies need to do]," said a BIPOC person who is not a VMG employee.
However, VMG may be in the minority, or at least, that is the perception among BIPOC people wary of changing companies only to find that the DE&I situation at their new employer isn't all that much improved. As a result, if media companies don't step up their efforts to follow through on last summer's promises, the issue may not only lead to more BIPOC people leaving companies but exiting the industry entirely.
"I don't want to be in media anymore," said the first employee. They added, "It's got to a point where I feel defeated. Do I want to voice how I feel or divert that energy to go somewhere else? I raised the white flag." — Tim Peterson
What we've heard
"I don't really care, if that makes sense. I feel like this happens every couple years. Media companies merge, and it's so high up and it's hard to focus on that when there are more important things in the world going on."

— Media employee on the prospect of their company merging with another
News outlets' social media policies are due for updates
The AP's firing of Emily Wilder for violating its social media policy has drawn outrage and renewed attention on how outdated news outlets' social media policies may be. By midday on May 26, more than 160 AP employees had signed an open letter denouncing Wilder's termination and requesting management provide clarity on how she violated AP's social media policy.
Digiday reached out to media organizations to see where their current social media policies stand, especially given the spotlight on journalists' outspokenness on issues like the Black Lives Matter protests last year. Most of the companies' guidelines are publicly available (such as BuzzFeed's Standards and Ethics guide), while others are only shared internally (like CNN's).
Some of the organizations' social media policies were updated recently, or are undergoing changes. Others haven't been updated in a while (like CNN's).
NPR is finalizing "significant" updates to its guidelines, a process that began last summer, according to a spokesperson. The changes, which will likely roll out in the next few weeks, address how NPR employees "can express their opinions and support for causes they believe in" on social media, as well as provide more clarity on the "traditional notions of objectivity," the spokesperson said.
Mizell Stewart, vp of news performance, talent and partnerships for Gannett and the USA Today Network, said updates to the company's social media policies were made last year to "address staff questions around public support for the social justice movement and political parties."
It's "rare" for an employee to be fired "on a first offense" of Gannett's guidelines, "unless the behavior or language is so egregious and blatantly unprofessional that termination is warranted," said Michael McCarter, Gannett's head of standards, ethics and inclusion. — Sara Guaglione
Numbers to know
$400 million: How much money Axel Springer is reportedly considering paying to acquire Axios.
2 million: How many paying subscribers Time has, a fifth of the way to its goal of 10 million subscribers by 2030.
14: Number of Canadian publishers that Facebook will pay to link to news articles that people haven't otherwise shared on its platform.
$633 million: Price tag for Alden Global Capital's recently closed acquisition of Tribune Publishing.
Cheat Sheet: Amazon is buying MGM
The streaming wars have largely centered on Netflix and Disney, with the recent WarnerMedia-Discovery merger announcement adding that potential conglomerate to the mix. But anyone sleeping on Amazon was likely woken up by the e-commerce giant's plan to purchase the movie studio behind the James Bond franchise.
The key details:
Amazon has agreed to acquired MGM for $8.45 billion, the company announced on May 26.
MGM will provide Amazon with a library of more than 4,000 films and 17,000 TV shows.
MGM's upcoming movie slate includes the next Bond film "No Time to Die" and Ridley Scott's potential Oscar contender "House of Gucci."
Amazon's premium programming push
The acquisition of MGM not only will pad Amazon's streaming programming library, but it also indicates that Amazon's streaming strategy is coming into clearer focus. Historically, the company has played on the ends of the content spectrum. It has produced critical darlings like Oscar winner "Manchester by the Sea" and Emmy winner "Transparent," and it has put out middle-of-the-road, broad-appeal shows that would otherwise belong on broadcast and cable TV, like "Bosch" and "Jack Ryan."
But between buying MGM and securing the rights to the NFL's Thursday Night Football games, Amazon is signaling that streaming is not simply a side business but another market that the company is investing in with an aim to overtake.
Streaming's sleeping giant
Given the massive scope of Amazon's overall business ± stretching from e-commerce to cloud computing to entertainment to voice assistance — its streaming operation can be easy to overlook. But it's big. In a way, Amazon may be the biggest company in the streaming market.
In the past year, 175 million Amazon Prime members have streamed a show or movie on the company's Netflix-rivaling Amazon Prime video.
But Amazon isn't only contending in the subscription-based streaming wars. The company also has its own free, ad-supported streaming TV service IMDb TV that competes with the likes of Roku's The Roku Channel and ViacomCBS's Pluto TV. And it owns livestreaming video platform Twitch. In fact, across Amazon's various streaming properties, it attracts 120 million unique viewers each month.
Oh, Amazon also operates its own connected TV platform, Fire TV, that jockeys with Roku as well as smart TV makers like Samsung and Vizio and that enables the company to sell ads across the various ad-supported apps distributed on the platform.
Regulatory red flag
Having laid out the scope of Amazon's streaming operation and considering the breadth of Amazon's overall business, one word may come to mind: monopoly. The day before the MGM deal was announced, District of Columbia's attorney general Karl Racine filed an antitrust lawsuit against Amazon. Meanwhile, members of Congress, like Senator Amy Klobuchar, are looking to rein in tech platforms' power. So while Amazon has announced its plan to acquire MGM, the acquisition is not a done deal. — Tim Peterson
What we've covered
CNN is turning its 5 Things newsletter into a franchise that spans podcasting and TV:
The 5 Things podcast now accounts for 43% of CNN's total podcast downloads.
The newsletter has also spawned a regular segment on CNN's morning show "New Day."
Read more about CNN here.
Meredith will use the sale of its local media group to grow national publications:
Selling off its local TV stations is supposed to double the media company's profits.
That money will be used to fund the growth of Meredith's national publications.
Read more about Meredith here.
Twitter's revved-up product focus piques publisher, advertiser interest:
Twitter has added new pre-roll and sponsorship options to its video ad program Amplify.
The company has also updated its app install and website click programs.
Read more about Twitter here.
Incoming Washington Post editor Sally Buzbee eyes international expansion, reaching younger readers:
Buzbee's tenure managing numerous news bureaus around the world aligns with the Post's global plans.
She will need to manage a newsroom that has employees looking for a more communicative, collaborative leader.
Read more about Buzbee here.
What we're reading
Bleacher Report's future:
WarnerMedia may be merging with Discovery, but WarnerMedia-owned Bleacher Report may end up going to another company, according to The Information. DraftKings, Group Nine Media and former Turner executive David Levy have all kicked the tires on picking up the sports-and-culture publication. For its part, WarnerMedia says B/R is staying put, though Discovery will ultimately have the final say.
WNYC's workplace problems:
Public radio station WNYC is dealing with a range of issues that create a mosaic of various problems inside many media companies, according to The New York Times. Despite employees asking for a person of color to oversee its newsroom, the company hired a white editor-in-chief, who also happened to be an outsider now tasked with overseeing the local news organization. The process of turning the radio station into a digital outlet rubbed the traditional radio journalists the wrong way. Meanwhile, accusations of bullying have begotten accusations of counter-bullying.
MSNBC's millennial whisperer:
To get more young people to tune into the news, MSNBC's new president Rashida Jones is prioritizing the cable news network's streaming distribution, according to The Washington Post. That involves producing more shows for parent company NBCUniversal's Peacock streamer that star its TV talent as well as taking hosts from its streaming shows and putting them on its linear network. It also means increasing the level of diversity in its programming to more broadly appeal to the mainstream population.
The New York Times might be courting The Athletic:
After reports were made this month that Axios is no longer in talks to merge with the subscription sports publisher, The New York Times has emerged as a front runner for The Athletic's new owner, Axios reports. The company's latest valuation was $500 million, however it was not profitable last year with 2020 revenues totaling $80 million. With 1.2 million subscribers, this acquisition would primarily help to strengthen The Times' subscription business.
https://digiday.com/?p=415629
October 2, 2023 • 1 min read
•
•
The publishers who attended DPS were focused on the potential upsides of applying the technology to their operations while guarding against the downsides.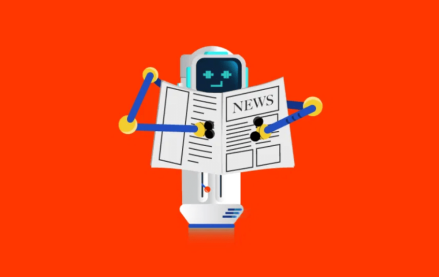 October 2, 2023 • 4 min read
•
•
Now that ChatGPT users can surf the internet for information, some publishers are reconsidering the weight of the issue.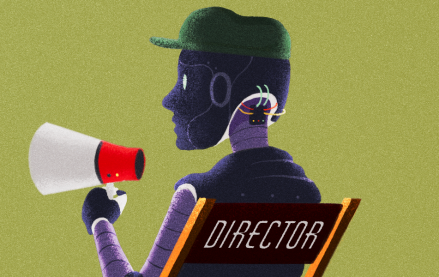 October 2, 2023 • 5 min read
•
•
As Meta makes celebrity-like chatbots, ChatGPT learned to "hear," "see" and "speak" while Spotify is piloting AI-translated podcasts.