Gannett's Q4 earnings reveal most business lines are feeling the impact of the wobbly economy
February 24, 2023 • 4 min read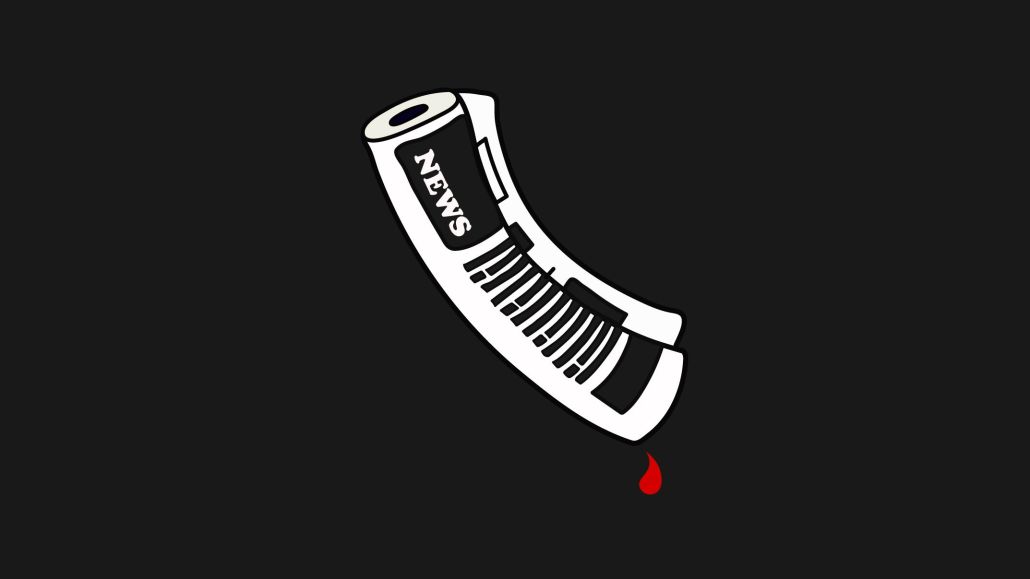 Ivy Liu
Another year, another decline in annual revenue for Gannett.
The newspaper conglomerate released its full year 2022/fourth quarter earnings report on Thursday, revealing continued hits to advertising revenue, but also slowed growth within the digital subscription business — an area considered to be a key growth pillar for the company.
By the numbers:
Gannett's full-year total revenue was $2.95 billion, a decrease of 7% year over year.
Just over a third of that nearly $3 billion came from digital revenue (meaning digital subscriptions, advertising and other online businesses), totaling just over $1 billion. This is an increase of 1.8% over last year for that business line.
Q4's total revenue was $730.7 million, a decrease of 11.6% year over year.
Digital advertising revenue fell 20.5% year over year in Q4.
Gannett crossed the threshold of 2 million digital-only subscribers in 2022, making it a third of the way to its goal of having 6 million digital-only subscribers by 2025.
Registered users increased by 60% in 2022, from 3.7 million at the end of 2021 to 5.9 million by the end of 2022.
Advertising takes another dive
Digital advertising revenue fell 20.8% in Q4, from $95.8 million to $75.9 million year-over-year. Much of Gannett's decreases in revenue Q4 and full year 2022 are largely attributed to the hits to both its print and digital advertising businesses, said Doug Horne, Gannett's CFO during the earnings call.
The company's total third quarter revenues were down 9% year over year, followed by the 11.6% decrease in Q4, due to "a softer market where we continue to see lower monetization rates as compared to the prior year," Horne added. These declines are expected to last through the first half of 2023, he said.
Digital subscriptions are up but growth is slowing
In the fourth quarter of 2022, Gannett added 47,000 subscribers net new digital subscribers, down from a three-quarter streak of adding 115,000 to 118,000 net new digital subscribers per quarter. The digital subscription business earned $35.5 million in Q4 2022, up 28.6% year over year, but only a 3% increase over Q3 2022's revenue of $34.5 million and a 9% increase over Q2 2022's revenue of $32.5 million, per its earnings report.
Despite the slowdown, the company will shift away from paid acquisitions strategies, including lowering its marketing spend, and instead will be prioritizing organic (free) acquisition strategies, such as registration walls, and retaining existing subscribers, according to the company's CEO and chairman, Mike Reed, during the latest earnings call.
Gannett's marquee national news publication, USA Today, launched its paywall in July 2021 and was initially meant to be a key driver of the company's burgeoning digital subscription business. And yet, more than 90% of Gannett's subscribers come from its portfolio of 200-plus local news outlets, Reed said.
"Local markets are expected to continue to drive most of our subscription growth," Reed said, adding that as of now, only 3% of the collective digital readership to Gannett's local publications are subscribed.
In 2023, digital-only subscription revenue is expected to grow, but at a slightly lower rate compared to 2022's trajectory, said Horne.
Registration takes the reins
Gannett's registration wall strategy has been successfully converting millions of non-subscribed readers into known users over the past year, putting them onto a path that makes them 45 times more likely to convert into a paid subscriber, according to Piano's latest Subscription Benchmark Report.
In 2022, Gannett increased its total registered user base from 3.7 million to 5.9 million, a 60% increase year over year, per the earnings presentation.
Registered readers are classified as users who have created a free account with Gannett's publications and in exchange receive certain benefits that anonymous users don't receive. These benefits include additional free or metered content on its sites, as well as the ability to post comments, and have unrestricted views of photo galleries, but they do not get access to content that's been earmarked as premium, which is still meant to incentivize users to achieve the most desirable status of paid subscriber.
USA Today's path to profitability
Since launching USA Today's digital subscription business in July 2021, Reed said that increasing subscriber volume was prioritized over advertising monetization, causing a drop in revenue at the paper. But in 2023, a larger effort will be made to balance the revenue streams, and hopefully put USA Today back on a path to profitability.
"As a result, we expect lower subscription acquisition at USA Today, but an overall increase in revenue and profitability," Reed said.
Looking ahead
In 2023, total revenue is expected to fall between $2.75 to $2.8 billion, Horne said, representing between a 5% to 6.7% decline from 2022.
However, adjusted EBITA revenue is expected to be up between 10-15% in 2023 over 2022, as well as "significant free cash flow growth," according to Reed, thanks in part to cost cutting efforts made in the second half of 2022 and the $147 million worth of debt that was paid down last year. Another $120 million is expected to be paid against the company's nearly $1.3 billion total debt in 2023.
https://digiday.com/?p=490634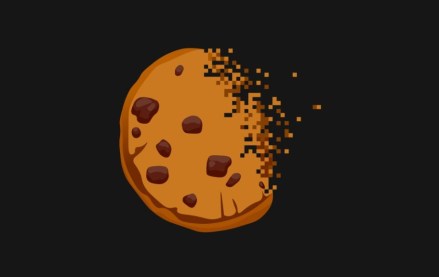 September 25, 2023 • 1 min read
During the Digiday Publishing Summit, execs from companies including Condé Nast, Dotdash Meredith and Thomson Reuters assessed the industry's readiness.
September 25, 2023 • 5 min read
Publishing executives shared their honest and unfettered opinions on the rise of generative artificial intelligence technology and its impact on traffic, IP protections, content production and jobs at the Digiday Publishing Summit last week.
September 25, 2023 • 5 min read
Here is A sampling of other AI-related news from last week.