Content creator Sarah Palmyra says influencers want more affiliate options on short-form vertical video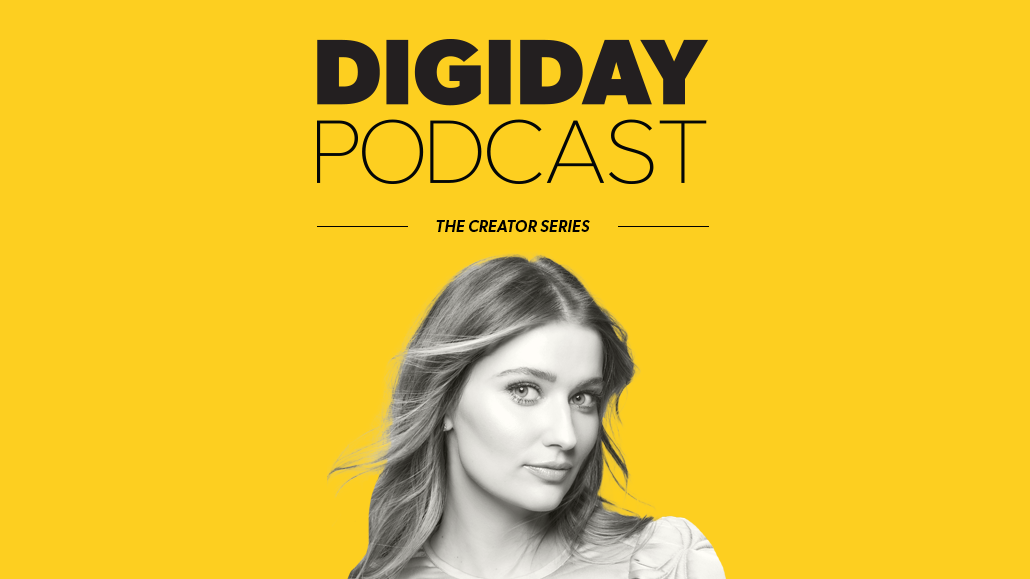 This article is also available
in Spanish
. Please use the toggle above the headline to switch languages. Visit
digiday.com/es
to read more content in Spanish.
This article is part of a special Digiday Podcast series that covers how content creators are building their brands and earning revenue from various major social media platforms. More from the series →
Subscribe: Apple Podcasts • Stitcher • Spotify
For beauty influencer Sarah Palmyra, Instagram Reels has historically packed the most punch when it comes to driving sales of her favorite products.
Last June, Palmyra posted an unsponsored, short-form vertical video about her love of Soft Service's Smoothing Solution product. It was originally posted on TikTok, and later republished on her Instagram Reels account, and according to the company, the product sold out due to an overwhelming number of customers coming to the site via her Instagram post.
And yet, most of the brands Palmyra works with still want her to create ads for her TikTok channel, rather than Instagram. As of now, the platform where her brand deals run doesn't so much matter to her, given the fact that even viral videos, like the one about Soft Services, don't often translate to much in the way of affiliate commerce commissions. The inability to easily link to product pages within a short-form vertical video on TikTok or Reels tends to result in broken affiliate links and lost attribution, she explained.
"[Commerce] is just a small piece of the pie for me," said Palmyra on the fourth and final episode of the Digiday Podcast's Creator Series. But it's a revenue stream she said she'd like to see grow. "It would allow all of us to take on less sponsorships, which I know our followers would love as well. I only sponsor products that I absolutely love, but still I know that my audience would love to see much less," she said.
In this episode, Palmyra discusses how Instagram is able to accomplish much of what advertisers in the beauty industry are hoping to achieve with their social media campaigns, but still seem to prioritize TikTok. She also covers how earning money as a content creator in the short-form vertical video boom is still heavily dependent on said brand deals.
Below are highlights from the conversation, which have been lightly edited and condensed for clarity.
The selling power of Instagram Reels vs. TikTok
That was such a crazy story because, I don't know if you know, but essentially, I sold [Soft Services] out [of the company's Smoothing Solution product]. And the founder told me they had to change their entire manufacturing plan because suddenly they did not have enough of that product. So that was really, really cool and such an amazing thing that my platform was able to do. It genuinely was one of my favorite product discoveries from a relatively smaller brand. That's really why I love my job — I can literally blow up a small brand that totally deserves it just because I have noticed that this product is amazing.
I think really what people are missing out on is that Instagram is just as amazing as TikTok when it comes to potential for virality and for potential to sell product[s]. And I think the thing that [makes something go viral] is authenticity or authentically liking something. Eventually [this brand] did want to turn it into an ad and they did put boosting behind it. But for a long time, it had a life of its own. And there's just as much potential and growth potential on Instagram as there is on TikTok.
The one thing I'll say about Instagram is you do have Stories that you can embed a link in and that's always helpful, especially for collecting data. But really, as a creator, what I would like to see from both platforms is the ability to link [to product pages] within a video. I didn't get any commission off of [the viral Soft Services video]. I sold them out and didn't see a single dollar because I did not have a discount code. It got a few million views, tons of engagement [but] I didn't have a discount code. I didn't have an affiliate link. And I did have one that I eventually put like in my bio and in my story, but for the majority of viewers, they were just going on their own to that website.
Short-form vertical video is a brand deal-game — not affiliate commerce
A lot of times creators really miss out on potential earned commissions because the platforms are not catered to [affiliate marketing] and I think it'd be really interesting to see what would happen if we were able to put in links within videos that are clickable and can generate commission. A lot of creators might be able to take on [fewer] sponsorships because now they're finally getting the credit and money for selling out a product or hyping up a product whereas that's really not the space that we're in even if we organically hype up a product. We usually don't get money for that and we rely completely almost 100% on the sponsorships.
YouTube Shorts is the outlier, but it's still a work in progress
YouTube is actually doing [affiliate commerce in short-form vertical video] the best. And they're doing this new program as well for their Shorts, where you can link the products, and they'll pop up as little icons on the side of the video. Anytime someone clicks on that link, you get commission, and that's added into your AdSense. And it's amazing. And I don't understand why other platforms can't do it.
YouTube Shorts is still pretty random. I'm still trying to figure that one out — it's very new. And it's kind of funny, because sometimes YouTube Shorts will blow up a video that neither TikTok nor Instagram is even interested in, which is great. This whole thing of posting on multiple platforms has really helped me not take it so personally, because every algorithm is so different.
https://digiday.com/?p=503101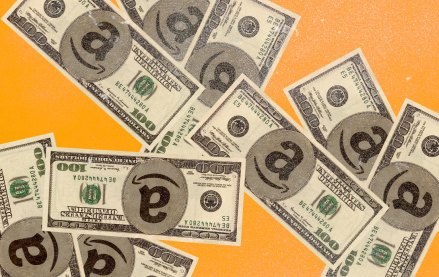 September 27, 2023 • 6 min read
The agency accused the e-commerce giant of conducting a range of anticompetitive behaviors that hurt both shoppers and sellers.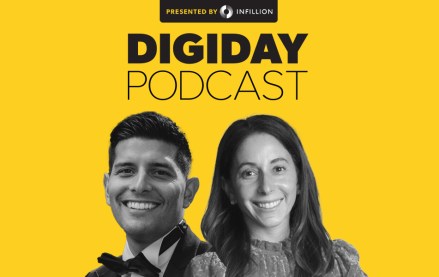 September 26, 2023 • 3 min read
In a live recording during the Digiday Publishing Summit, the news executives called for more nuanced conversations with advertisers around their brand safety concerns.
September 26, 2023 • 4 min read
After investing in one generative AI startup and suing another, the company will let customers create images on its website and an API.