How Verizon's self-imposed data privacy limits contributed to the demise of its media ambitions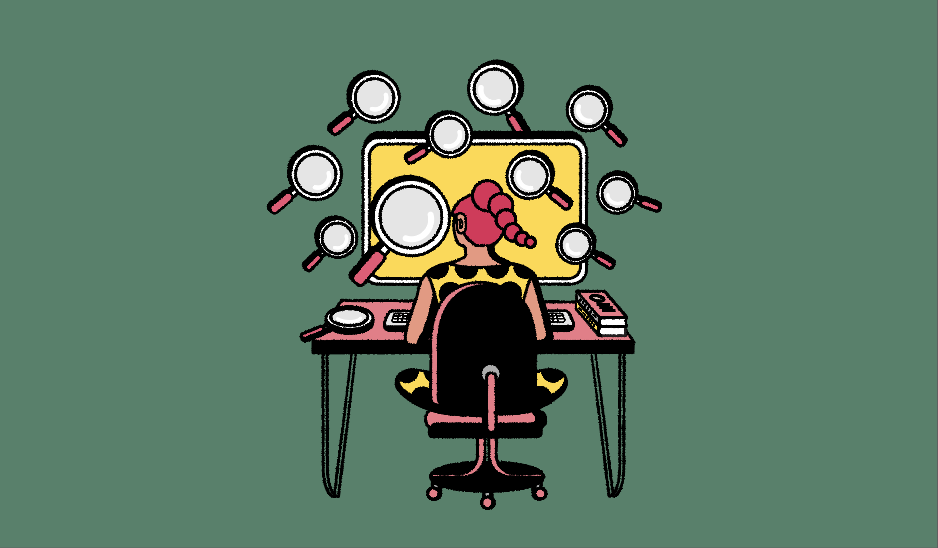 Ivy Liu
The promise of owning content to deliver ads fueled by mobile subscriber data was a powerful lure driving Verizon to acquire two of the web's oldest and best-known media brands.
But despite CEO Hans Vestberg's eventual disinterest in holding onto the legacy properties of AOL and Yahoo — culminating in the telecom company's sale of Verizon Media to Apollo Global Management announced earlier this week — digital ad industry execs say regulatory pressures, tech industry privacy moves and internal restrictions on data sharing contributed to Verizon's decision to unload its media and ad tech properties, including its ad tech stack and identity tech product, ConnectID.
By 2013, Verizon already had been itching to monetize its subscriber data for a long time, Stephanie Bauer Marshall, then-director of now-defunct Verizon Precision Market Insights told a crowd at an MIT Sloan conference.
"Once you get over the privacy hurdle, there is a huge opportunity," she said. That opportunity? To create a new revenue stream from the data exhaust generated by the telco's wireless and internet subscribers by packaging it into data products for advertisers. The privacy hurdles helped steer the company to buy AOL in 2015 and Yahoo the following year for a combined $8.9 billion. By owning the ad inventory, Verizon hoped it would be able to tap its subscriber data in ways that were palatable to customers and regulators.
Verizon's goal of connecting that media inventory with its authenticated data showing locations and interests of its identified subscribers "was the dream," said Brian Wieser, global president of business intelligence at media agency GroupM. But over the last six years, privacy pressures from consumers and federal regulators got in the way and led Verizon to impose its own data use restrictions, he said.

Ad stack data limits and new privacy winds blowing
"Verizon data is one bucket and Verizon Media data is the other bucket," Verizon Media Group CEO Guru Gowrappan said in a Digiday podcast interview in 2020, explaining the company's internal restrictions against use of user-level Verizon mobile and ISP subscriber data for the media and ad tech side of the business. "So it's not about taking [carrier data] and adding ads," he said. Subscribers are "coming in for a different experience; it's a subscription model, they're paying for it." Gowrappan continued, "So that's a call we made upfront, saying that's not something we want to put into our ad stack."
In some cases, Gowrappan said Verizon Media had used aggregated levels of data from the carrier side of the business. Verizon also states in its privacy policy that it uses data from subscribers to target ads to their mobile devices if they have opted into its personalized ads program Verizon Selects or have not opted out from its Relevant Mobile Advertising program. Verizon did not respond to a request to comment about use of subscriber data for Verizon Media advertising.
In his time as CTO of AOL Platforms from 2010 till 2017, Seth Demsey said he saw the data restrictions at work first-hand when helping integrate Verizon's growing ad tech and getting related data products out the door. He told Digiday this week that, during his time with the company, Verizon did not employ user-level customer data without opt-in consent for use across AOL digital media inventory. There are distinctions, said Demsey, between "the promise of how easy it was to get your hands on the data, and the actual mechanics of actually getting your hands on the data."
Wieser speculated that recent moves by Apple and Google to shut down use of some tracking identifiers including third-party cookies — under the guise of data privacy protection — may have added urgency to Verizon's decision to divest its media and ad tech business. "It became clear their business would be negatively impacted by the changes without further meaningful investment," he said.
However, despite what Wieser called the "willfully optimistic idea that telcos could better monetize their data and grow their overall businesses when paired with media," there were not enough efficiencies in combining the telco business with ad tech, he said. Whether that portends anything for AT&T's ownership of ad tech outfit Xandr — already reportedly on shaky ground — he said, "I don't think news of the sale of Verizon Media necessarily says anything for the former Xandr that wasn't already set to happen."
Demsey agreed that outside privacy-related forces such as privacy legislation in the EU and California, along with Apple's recent tracking restrictions may have factored into Verizon's decision to sell its ad tech and media properties. "It changes your strategy," he said. "These were not blips on the radar back then — nobody knew that IDFA was going away four or five years ago."
Privacy concerns and the zombie cookie influenced Verizon's media goals

When Verizon bought AOL in May of 2015, and a few months later AOL swooped up mobile media firm Millennial Media, the expectations for putting Verizon's Precision Market Insights data to work by combining it with AOL's ad targeting, optimization and measurement tech were high. But the company was already putting the brakes on how that PMI data could be used. Sources told Digiday at the time that "Verizon [had] been notifying partners that they are cutting off agreements for their precision insights product" and would possibly only offer its targeting data on its own platform, where it had just invested millions to build up ad inventory.
External data privacy pressures may have frustrated Verizon's attempt to erect its own walled garden, too. Already in 2014 Verizon Wireless had drawn negative attention when reports in Wired, Forbes and ProPublica spotlighted privacy concerns associated with Verizon's PrecisionID technology, which identified Verizon subscribers for ad targeting using a hashed, anonymous identifier. Media outlets eventually deemed it a "zombie" cookie because, when deleted by people, it was built to revive itself like the undead.
Privacy hurdles were too great for Precision Market Insights to work as a data product linked to media inventory outside Verizon's walls, Ajitpal Pannu, chief business officer at Smaato told Digiday in 2015. "That's why Verizon's gone on a whole acquisition spree," he said at the time. "They need AOL and Millennial Media, and obviously they'll use this data but shy away from selling the data."
Verizon's need to control who touches its subscriber data and how "led them to buying AOL," said Weiser. "I draw a straight line between Verizon's efforts to monetize data with Precision Market Insights to the incidents that happened in the last decade around zombie cookies to Verizon's recognition that they needed to own their own ad tech business."

In the meantime, media intensity around zombie cookies prompted the Federal Communications Commission to launch an investigation into their use by Verizon. It ended in a March 2016 settlement agreement with the FCC, which fined Verizon $1.35 million while requiring the company to obtain opt-in consent from customers to share the ID with other companies for ad targeting.
Telco ad targeting promises fall short for advertisers

Regulatory rules and Verizon Media's own self-imposed restrictions on data use had a negative effect on whether marketers wanted to spend money on its growing platform.
Despite the large audiences it had accumulated through media acquisitions, the company's reluctance to connect with demand-side platforms and open ad exchanges, or allow user-level Verizon data to be used to find matches to specific people for ad targeting, limited Verizon Media audience sizes and relevance for advertisers, said Jen Strojin, svp of account services at full-service marketing agency Aisle Rocket. "All of that PII [personally-identifiable information] data they have is really hard to leverage," she said. In her experience testing the company's offerings, she said, "Verizon's first-party data would be off the table."
In general, said Dan Larden, managing partner, product and partnerships at agency Infectious Media, data privacy-related limitations have prevented telcos from bringing the promise of employing subscriber data for ad targeting to fruition. "Especially for the telcos we've spoken to in Europe, where we've tried to activate that [carrier or ISP subscriber] data, they're so cautious that by the time that the activation of that media is happening, it's been aggregated in a way that means you've lost the benefit of that audience targeting," he said.
Verizon's data use limitations reportedly contributed to the departure in 2018 of one of the champions of its media-owning approach, Verizon's head of media and advertising, Tim Armstrong. Before he left, the Wall Street Journal reported that, "Verizon and Oath executives have disagreed over what some employees within the digital ad unit see as an overly conservative approach to using wireless subscriber data to boost Oath's advertising revenue." The report also noted, "Senior executives within Verizon are wary of potentially alienating lucrative wireless customers in the name of adding incremental advertising revenue."
That was true for Verizon's important b-to-b customers, too, said Demsey, who these days helps run 300 Qubits, a tech incubator he co-founded. "Verizon is an enormous b-to-b IT service provider, so many people trust them," he said, calling the company's restrictions on using subscriber data "the right thing to have sacred."
https://digiday.com/?p=413212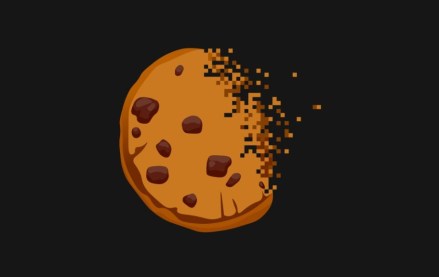 September 25, 2023 • 1 min read
During the Digiday Publishing Summit, execs from companies including Condé Nast, Dotdash Meredith and Thomson Reuters assessed the industry's readiness.
September 25, 2023 • 5 min read
Publishing executives shared their honest and unfettered opinions on the rise of generative artificial intelligence technology and its impact on traffic, IP protections, content production and jobs at the Digiday Publishing Summit last week.
September 25, 2023 • 5 min read
Here is A sampling of other AI-related news from last week.