As AT&T considers downsizing its media business, whither WarnerMedia?
September 2, 2020 • 9 min read
•
•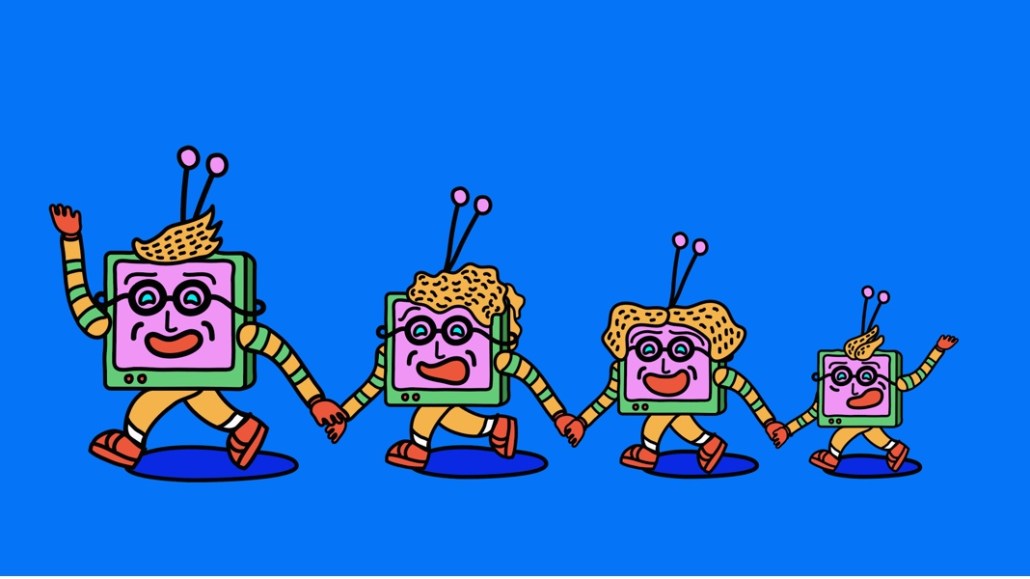 Ivy Liu
This Future of TV Briefing covers the latest in streaming and TV for Digiday+ members and is distributed over email every Wednesday at 10 a.m. ET. More from the series →
Is AT&T on its way out of the media business?
The debt-ridden telecom giant is reportedly looking to offload its DirecTV pay-TV business after having kicked the tires on selling it a year ago. And on Sept. 1, The Wall Street Journal reported that AT&T is also exploring a sale of its Xandr ad tech business. An AT&T spokesperson declined to comment. This raises the obvious, speculative question: Will AT&T try to sell WarnerMedia next?
Considering that AT&T spent $85 billion to acquire Time Warner (before renaming the business WarnerMedia), a WarnerMedia sale would be a massive retreat from the media and advertising business. But then consider two reasons why the DirecTV and Xandr sale explorations may signal that AT&T is already in the midst of that retreat. First, in May 2018 AT&T's then-CEO Randall Stephenson said that the Time Warner deal was about advertising, specifically targeted video advertising. Second, AT&T acquired AppNexus to serve as the foundation of Xandr and create its own programmatic marketplace for targeted TV and digital video advertising, with WarnerMedia and DirecTV being its primary inventory sources.
In other words, AT&T was building its advertising business around the triumvirate of DirecTV-WarnerMedia-Xandr. Now it is weighing the removal of two of those three pillars.
The potential DirecTV sale may have triggered the exploration for a Xandr buyer as well. AT&T executives have talked about the company's wireless customer data being used to target and measure ads, but Xandr's ad tech has largely relied on customer data from AT&T's pay-TV services, especially DirecTV. "For Xandr, it's important to have that TV data. If they sell [DirecTV] off, how do you maintain the data for media and ad sales, which is what Xandr was built on?" asked one agency executive. 
To be clear, WarnerMedia could stand on its own and for the most part has. That is why AT&T could hold onto it despite selling DirecTV and Xandr. But the fact that WarnerMedia can stand on its own and, for the most part has, is also why AT&T could sell it.
WarnerMedia's work with Xandr was not exactly going smoothly before Xandr CEO Brian Lesser left the company earlier this year and AT&T folded Xandr into WarnerMedia. WarnerMedia and Xandr have been collaborating more closely this year, such as by proactively setting up joint meetings with ad buyers. However, WarnerMedia's own inventory, from its TV networks to its digital properties, remains the primary area of interest among advertisers instead of the broader marketplace of third-party inventory that Xandr has been building, according to agency executives.
"I've been really surprised at how little progress they've made in the marketplace," a second agency executive said of Xandr.
HBO Max's ad-supported tier, slated to debut next year, would seem poised to give Xandr a boost. After all, during AT&T's earnings call on July 23, AT&T CEO John Stankey said the company had folded Xandr into WarnerMedia "so we could accelerate our progress in building software-based entertainment platforms, supported by both subscription and advertising, like the AVOD version of HBO Max we plan to launch next year."
However, WarnerMedia has not aggressively pitched HBO Max's ad-supported tier in this year's upfront negotiations, according to agency executives. "It was part of our upfront discussions [with WarnerMedia], but it's all pretty loose because there weren't a lot of details on it," said a third agency executive.
There could be any number of reasons why WarnerMedia is not orienting its upfront around HBO Max. Pandemic-related delays. Xandr's organizational shakeup. Uncertainty around the size of HBO Max's ad-supported audience. Its continued connected TV distribution standoffs with Amazon and Roku. Etc. 
Agency executives said they believe the muted HBO Max pitch has to do with the uncertain audience size. However, Xandr would seem to offer a safety net if HBO Max's ad-supported tier struggled to attract viewers. Its ad technology could redirect ads to impressions available elsewhere, on WarnerMedia's own or other companies' properties, and use AT&T's data to ensure an advertiser is reaching the intended audience.
Without Xandr, WarnerMedia begins to resemble the media businesses owned by other conglomerates, such as Disney's media division and Comcast's NBCUniversal, that are increasingly reorienting their media operations around streaming by linking their linear and digital properties. But that wasn't why AT&T had acquired Time Warner. The company has been looking to dominate the advertising market and contend with the likes of Google, Facebook, Amazon and Comcast, which owns Xandr rival FreeWheel.
If AT&T sells off its pay-TV distribution arm and its ad tech operation, it re-raises the question that dominated the discussion around the time of its Time Warner acquisition: Why does the phone company want to be in the media business? AT&T's previous reply was advertising. Selling off Xandr and DirecTV would diminish that answer and raise a new question: Does the phone company still want to be in the media business?
Confessional
"Everybody is going through a reckoning. Legacy folks are having to shed legacy structures, and then all the new entrants are really being tested in terms of profitability."

— TV network executive on the economic downturn's impact on media companies' businesses
Stay tuned: TV networks' fall schedules
The physical production hiatus has pushed broadcast TV networks to rejigger their traditional fall programming lineups. The broadcasters are largely delaying to late October and November the premieres of scripted shows that were most likely to have productions put on hold and filling the void with unscripted fare and programs pulled from their own streaming services or licensed from other companies.
Whether a dearth of sitcoms and dramas will impair the networks' viewership remains to be seen. But for now, the broadcasters' atypical fall schedule isn't a big deal to advertisers. The broadcasters have made such a habit of canceling fall shows that advertisers have come to expect it. This year is no different. The only cause for concern would be if the NFL has to halt its season.
"If the NFL is on and doesn't get shut down, that will eat up a big amount of the [fourth quarter] schedule. Then there's the reality programming. Once you piece that together, there are not that many holes to fill," said one agency executive.
Numbers don't lie
121 million: Number of households in the U.S. with TV screens in the home.
19%: Streaming's expected share of Disney's total revenue for 2020 (the percentage is likely helped by the fact that Disney's theme parks and resorts revenue has fallen off a cliff).
What we've covered
Advertisers lobby to add pandemic clauses to TV upfront deals:
Advertisers are asking for contracts to include clauses to let them out of upfront commitments because of the pandemic.
However, the clauses' terms and conditions can vary, leading to pushback from TV networks.
Read more about pandemic clauses here.
Facebook's surging video pages spark brand safety concern for ad buyers:
Over the past month, the number of Facebook pages eligible to carry in-stream video ads has increased by more than 30%.
The surge has made it challenging for advertisers to manage which videos can and cannot carry their ads.
Read more about Facebook here.
TikTok gets publishers' attention by including them in $1 billion Creator Fund:
Publishers are eligible to apply for payments from the TikTok Creator Fund.
Some publishers have been reticent to invest in producing original content for TikTok, but the payments could be motivation enough.
Read more about TikTok here.
The ad tech hitch in Disney's and ViacomCBS's streaming upfront pitches:
Disney and ViacomCBS are each unifying their digital video ad inventory to address advertisers' calls for better control of how often individual viewers are shown their ads.
However, to truly tackle the issue, the companies will need to consolidate their underlying ad tech stacks.
Read more about Disney and ViacomCBS here.
What we're reading
Roku's rise to streaming gatekeeper:
As Roku's connected TV footprint has grown, so has its power over the streaming landscape, as Variety reports. The piece explains how Roku has reached this position where it's able to face off against the likes of WarnerMedia and NBCUniversal, but it also identifies some of the company's vulnerabilities, like how smart TV manufacturers are trying to compete with it for advertisers' dollars and how Amazon's and Google's CTV platforms have a larger presence internationally.
Comcast's connected TV platform play:
Comcast may soon become another rival to Roku. The pay-TV and internet provider has pitched TV manufacturers on using Comcast's software to power their smart TVs, according to Protocol. Amazon, Google and Roku have struck similar deals with smart TV makers, which provides a way for the companies to acquire users of their CTV platforms — But this market is becoming pretty crowded. In addition to the aforementioned platform providers, smart TV makers like Samsung and Vizio operate their own CTV platforms on their devices. So it's unclear how many smart TV makers would look to take Comcast up on the offer, especially since it's unclear whether people would be more likely to buy a smart TV with Comcast's software than one with Amazon's, Google's or Roku's.
Cable TV's last surviving franchise?:
TLC's "90 Day Fiancé" may have emerged as the Marvel Cinematic Universe of cable TV, according to Vulture. That's a wild claim until you consider that the series' spin-off has been attracting more viewers than would-be franchise contenders like "Real Housewives" and "Below Deck." Meanwhile, TLC is trying to milk this cash cow for all its worth. An agency executive told me last week that TLC is demanding broadcast prime-time level ad prices for the new season that is set to premiere in the fall.
Sports viewership down because too much (daytime) sports:
Turns out that advertisers were right to be concerned that live sports' return would lead to congestion. Ratings for the NBA playoffs, for example, are down by 34 percent compared to last year. However, that doesn't necessarily mean that fewer people are tuning into games, according to Yahoo Sports. For one thing, there are a lot of games being played during the traditional workday. People can tune in between Zoom calls, but that flitting in and out can drag down the average number of people watching in any given minute. Also, it's August, and even though there's still a pandemic going on, I've talked to a lot of people who have gone on vacation in the past month and are enjoying time away from their screens.
https://digiday.com/?p=376554
This week's Future of TV Briefing looks at what an industry group's conditional certification of three measurement currency contenders signals about the TV ad business's measurement overhaul.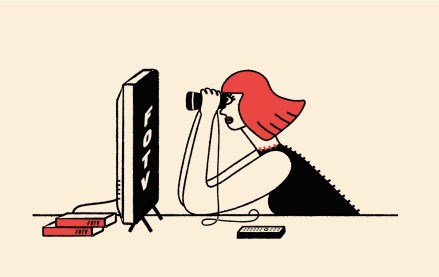 This week's Future of TV Briefing offers an updated list of the key terms that can cause confusion when talking about the TV, streaming and digital video industry.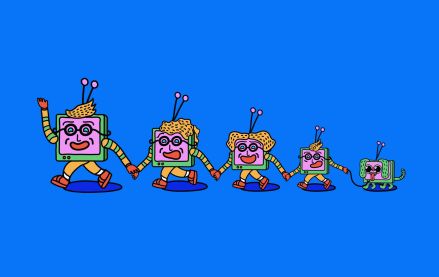 This week's Future of TV Briefing looks at what the Disney-Charter pay-TV distribution deal seems to indicate about the increasingly more-complementary-than-contentious relationship between traditional TV and streaming.