Group Nine's new marketplace Swipe.Shop takes aim at mobile shoppers' holiday spending
November 16, 2020 • 4 min read
Group Nine is the latest media company to create its own online marketplace. Only this time, the publisher of The Dodo, PopSugar, NowThis, Thrillist and Seeker is sticking to the platform where it sees the most engagement — mobile.
Its new platform, Swipe.Shop is a mobile-optimized browser that feels familiar to how consumers already use their smartphones to shop.
"The origins of Swipe.Shop is about mobile shopping and how we've gotten used to swiping through Instagram and dating platforms," said Anna Plaks, chief creative officer at Group Nine.
When users go to Swipe.Shop, they will have access to a total of 80 different shops, which will be rolled out daily over the course of the next six weeks ahead of the holiday season. Each shop has its own unique category and will feature 20 to 50 products, which shoppers can click on and purchase on the retailer's checkout platforms.
All of Group Nine's brands will have a presence on the platform, which is the first time that each will be supporting a centralized platform, Plaks said. These branded storefronts include PopSugar's Beauty Shop and NowThis's Activism Shop, which fit in with the ethos of each publication.
The platform is monetized in two ways: affiliate commissions and sponsorship deals.
Group Nine is earning seven-figures in revenue from those quarter-long sponsorships deals, making Swipe.Shop the largest source of sponsorship revenue for the company in the fourth quarter, according to chief revenue officer Geoff Schiller. On the non-sponsored items, the company will earn affiliate commissions from sales made in the marketplace. He would not disclose the hard revenue figures or expected revenue to come from sales.
The 12 launch sponsors — including Gap, Batiste, Corona, e.l.f. Cosmetics, H&M and Kohl's — will have their own storefronts that will be co-branded with one of the Group Nine titles as well and feature the retailers products.
Because of the competition in the advertising space, "marketers are realizing that we need to be creative and need a marketing mix that is in front of [consumers] wherever they are," said Stacy Durand, CEO of Media Design Group, a marketing agency for direct-to-consumer brands. Therefore, marketplaces such as Group Nines's are becoming more and more popular options for brands to hit their target demographics in the fourth quarter and into 2021.
Additionally, Durand said that Facebook CPMs have bounced back since the lows they hit during the pandemic thanks to the U.S. election and the approaching holiday season. She added that linear and connected TV rates are also back to pre-COVID levels, meaning marketers have begun searching for alternatives.
"We're living in a content driven world and people can find advertising anywhere and everywhere. We're bombarded," said Durand.
The shops that are not sponsored are editorially curated with products that already exist in the company's affiliate network, Plaks said. That revenue line is expected to speed the already fast growing affiliate business that has seen a 55% increase year over year from 2019 to 2020, according to the company.
Group Nine will not be making any affiliate or sponsorship revenue from 50% of the shops. That's because half will feature products from small businesses — 15% of which will be Black-owned businesses, said Plaks. The small businesses will also be given free product promotion embedded in the publisher's marketing of Swipe.Shop.
In New York City, people can expect to see a Time Square billboard as well as taxis with roof-top Swipe.Shop ads, said Plaks. There will be paid promotion on social media, as well as organic amplification to the publisher's significant social media followings. On Instagram, for example, TheDoDo and NowThis have 9.7 million and 2.7 million followers, respectively.
And while the marketplace will not feature editorial content, there will be daily Instagram and Facebook live streams that have the publications' editorial talent in QVC-style videos that highlight products they've selected from the shops, she added.
Mobile was the chosen platform because Group Nine's properties get 90% of their traffic to from mobile, according to the company. What's more, it is also the top video publisher on mobile in the U.S., according to Nielsen Digital Content Ratings from June 2020. Beyond that, however, there has been a significant increase in online shopping during the pandemic, much of which is taking place on mobile-first platforms like social media.
The platform was built in-house as a proprietary CMS and took approximately six months from ideation to completion.
Plaks said that Swipe.Shop is not limited to the fourth quarter holiday rush. During each major gifting season, including Valentine's Day, Mother's Day and Father's Day, the shops will be refreshed with these holidays in mind to keep the platform active throughout the year.
As for keeping brand partners involved beyond the holiday season, Durand said that so long as the KPIs show that the campaign was successful at the end of the year, there is a good chance that brands will return to the platform in 2021. "Anything will work for the right rate," she said.
https://digiday.com/?p=383622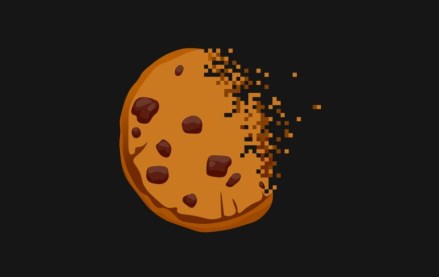 September 21, 2023 • 9 min read
Publishers who attended the Digiday Publishing Summit opened up about their top challenges, concerns and curiosities during closed-door, anonymous town hall meetings.
September 21, 2023 • 3 min read
WBD is seeing ad revenue growth from its YouTube channels and engagement on Threads surpass performance on X.
September 21, 2023 • 4 min read
Powering all of Amazon's hardware is an updated large language model, that could help connected devices actually be smarter.