'The Google doomsday clock is ticking': Publishers scramble to benefit from post-third-party cookie data partnerships
February 26, 2020 • 4 min read
•
•
The limited shelf life of third-party identifiers means that publishers are getting more direct requests for access to their audience data. The reason: Brands are looking for granular audience data to preserve the accuracy of their ad targeting.
Publishers are seeing demand from advertisers seeking to access their first-party audience data or wishing to explore data partnerships. The disappearance of the third-party cookie and gaining user consent post-General Data Protection Regulation means that data-led buys across the open marketplace are harder to do. This is good news for publishers that have scale, targeting and the wish to work more closely with agencies and advertisers.
"It's really accelerated in the last six months," said Bedir Aydemir, head of audience and data at News UK, referring to requests for data partnerships. "Before that, it was only data-heavy clients who had invested in their own data management platform and cookie pools. Now it's on most partnerships as a matter of course."
Publishers are capitalizing on advertisers' wish to access more of their audience data by touting first-party data strategies in a number of ways. The Washington Post and Inside Inc. have launched tools for targeting and campaign reporting to get closer to advertisers. Publisher alliance Ozone has beefed up contextual targeting capabilities. Ultimately, more direct deals cut down on intermediaries. The growing trend has also meant more publishers are striking more programmatic guaranteed and private marketplace deals leading to revenue bumps.
For Conde Nast, over 50% of its programmatic revenue now comes from programmatic guaranteed deals, which doubled in the last year. Two years ago, half of Conde Nast's programmatic revenue came from campaigns sold on the open auction, according to Elli Papadaki, head of programmatic at Conde Nast. Now just 32% of programmatic revenue comes from open auction deals.
However, more direct relationships between publishers and advertisers also throw up questions about user consent, adding time pressures when time is of the essence since Google announced it's phasing out third-party cookies by 2022. 
Both advertisers and publishers want to future-proof their ad sales strategy away from third-party to first-party data. Incomplete or limited data sets from small logged-in audience pools mean that mingling data and data partnerships will persist.
"It's still murky about what [data partnerhips] means," said Aydemir. "It opens up a whole world of other questions. Are their cookies being used in our DMP or our segments in theirs? Do we need a matching partner or a data cleanroom? The issue is around the pipework."
News UK has staffed up too to make sure the right combination of legal teams and programmatic specialists are in the room. It's in the process of hiring a compliance manager to work out how compliance works as data flows through partners. It's also hiring a commercial insights specialist who will translate the publisher's first-party data into digestible forms for agencies and advertisers, an area where publishers have struggled with in the past, said Aydemir.
Going through the required information security processes for companies to license data takes time depending on the types of company. Campaign cycles have increased post-GDPR because of the lengthier process in figuring out whether partners are compliant. One deal where a company was licensing data from another for event transactions took over two years from gestation to fruition, according to Richard Foster, chief revenue officer at Infosum, which works with publishers like The Telegraph as a data cleanroom.
"If you're aware that the Google doomsday clock is ticking down and want to move to first-party assets, but every time you make a move you're hit by the burden of compliance or a lack of trust [of partners' data], then you're facing a perfect storm," said Foster.
Aside from larger data partnerships, publishers are looking for ways to share data to target brand audiences on their sites, similar to Facebook Custom Audiences solution.
"Every publisher we're engaged with is working to unlock that capability because the walled gardens have done so well from it," said Foster. "That means the deal cycle comes down and they can work more collaboratively on longer-term creative partnerships."
The increase in data-partnerships means the finer details take more time to iron out as the right processes are put in place. This could be as simple as publishers asking for evidence an advertisers cookie pool is compliant. Even so, the onus is on publishers to make it simple and attractive for clients to spend with them.
"Clients and agencies have huge amounts of money to spend and we don't want to see that going elsewhere," said Aydemir.
https://digiday.com/?p=360118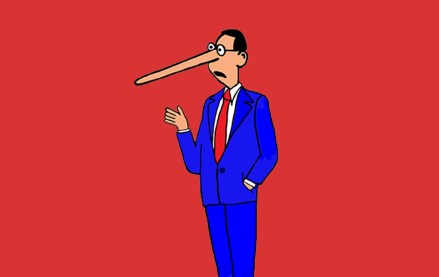 October 3, 2023 • 7 min read
•
•
A new definition for MFAs is available but the vague nature of the guidelines is leading to a lack of standards that might prevent adoption.
October 2, 2023 • 1 min read
•
•
The publishers who attended DPS were focused on the potential upsides of applying the technology to their operations while guarding against the downsides.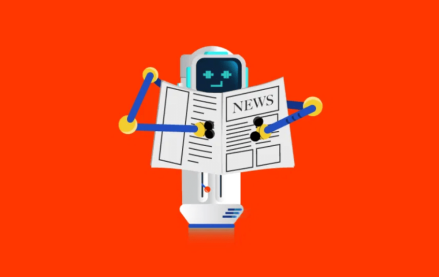 October 2, 2023 • 4 min read
•
•
Now that ChatGPT users can surf the internet for information, some publishers are reconsidering the weight of the issue.