To woo brands, UK publisher alliance Ozone beefs up contextual targeting
August 7, 2019 • 4 min read
The Guardian, News UK, The Telegraph and Trinity Mirror parent Reach have started to unify how they classify contextual targeting across their pages, via their alliance Ozone. The goal: to make it easier for advertisers to contextually target ads more acutely and at scale across the combined 45 million U.K. monthly unique users, according to comScore.
Publishers typically have individual, disparate ways of defining and measuring context on their pages, together with different style and tone of language used, and separate content management systems. By choosing the same ad tech to standardize how context is defined across all sites, the Ozone partners hope to make it easier for buyers to target their ads given all publishers will define context in the same way.
Contextual targeting has been clunky in the past, and often reliant on keywords. That has created monetization blockages for news publishers in particular, because advertisers will often blacklist generic terms that have different meanings in multiple contexts. For instance, the term "strike" may be used in reference to an article on terrorism on one site, but to describe an action in a football match in another.
Several publishers, even non-general news ones, have cited that clients with extensive keyword blacklists are still a major issue that loses them revenue, ever since the YouTube safety scandal of two years ago when many advertisers tightened their brand-safety controls.
"It's a market issue: Incorrect classification blocks monetization for publishers," said Danny Spears, commercial director at Ozone and former head of programmatic at The Guardian. "Where keywords are used in isolation, unless you understand the semantic context, there is a risk that can be misinterpreted."
The next phase in the coming months will be to package this new ability to target across the publisher partners into ad-targeting products for media agencies. Ozone will monitor how context affects user behaviors which it will then map to judge the return on investment for marketers. Ozone will use the semantic, natural-language processing tech of ad tech vendor Admantx to standardize the contextual data across all publisher partners.
Evolving contextual-targeting tools has become more of a priority for both media agencies and publishers lately, due to the need to reduce over-reliance on types of targeting, such as behavioral, which suck up personal user data.
Publisher alliances tend to have a common goal: to better compete with the Facebook-Google duopoly for display ad budgets, which the tech titans continue to gobble up. Ozone is no different. But a barrier to media agencies shifting budget from the platforms to publishers has often been the gulf in difference between the ease and level of audience data targeting the platforms can offer. But that's changing as publishers have become more sophisticated in how they unlock more audience data. Plus, with GDPR and other data privacy laws on the way in the U.S., combined with the waning third-party cookie, media agencies no longer want to chase audience data for the sake of it.
"We all have to find more ways of not just using personal data in targeting in the advent of GDPR coming into force," said Dave Sandham, director of media at GroupM. "We know it will be harder to use personal data and get permission for consumers," he added.
GroupM has previously conceded that media buying has been over-reliant on chasing audience data targeting in the past, which uses more in-depth personal user data than contextual targeting. Regaining a better balance is now a focus for most in the wake of GDPR. U.K. data protection regulator The Information Commissioner Office's recent warning to the ad tech sector to stop using personal data within bid requests on the open ad exchange has added a layer of urgency to that rebalance, according to ad executive sources.
Alliances have a mixed past, with very few proving to make meaningful differences to publisher bottom lines. But major agencies still believe in and support Ozone's future ability to provide benefit for their clients. To date, Ozone has run over 50 campaigns on the platform and generated revenue well into the seven figures, with a month-on-month rebooking rate of 85%, according to Spears.
GroupM is a vocal advocate for the alliance, and is in continuous talks with Ozone partners about how it should package up its data offering in order to be beneficial for the agency group's clients. The media-buying agency group has not yet invested in running campaigns on the platform, nor has MediaCom. But the media buying group is content to be patient, according to Sandham.
"Yes, it [Ozone] has promised a lot, and we'd love to use some of those benefits. But we're aware these things take time," said Sandham.
A core reason for its continued interest is the potential Ozone has to simplify ad targeting at scale, for clients that are still accustomed to having to deal individually with multiple publishers each with their individual setups. "If they [premium publishers] can do things as a group, that provides cost benefits to them and to us, a uniform way of targeting in a set structure," added Sandham.
https://digiday.com/?p=342720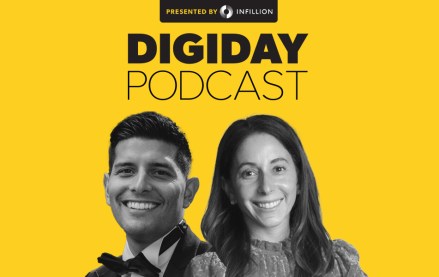 September 26, 2023 • 3 min read
In a live recording during the Digiday Publishing Summit, the news executives called for more nuanced conversations with advertisers around their brand safety concerns.
September 26, 2023 • 4 min read
After investing in one generative AI startup and suing another, the company will let customers create images on its website and an API.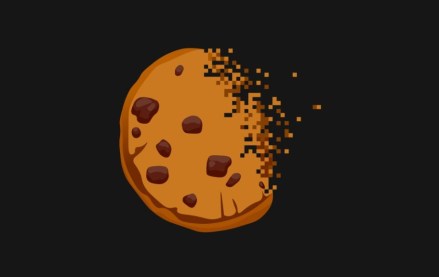 September 25, 2023 • 1 min read
During the Digiday Publishing Summit, execs from companies including Condé Nast, Dotdash Meredith and Thomson Reuters assessed the industry's readiness.