The Financial Times is rolling out subscriber-only podcasts
October 28, 2019 • 5 min read
The Financial Times has expanded its audio strategy to include subscriber-only podcasts, a first for the publisher.
The FT has hired its first global head of audio Cheryl Brumley, who will beef up the team of dedicated audio staff in the coming months to eight people, split across the New York and London offices, according to Renée Kaplan, FT head of audience and new content strategies. Brumley, who comes to The FT from The Economist, is charged with striking the balance between ad-supported podcasts and those only available to subscribers.
The FT released its first subscriber-only podcast "The Rachman Review" on Oct. 9, hosted by the publisher's chief foreign affairs columnist Gideon Rachman, whose columns are one of The FT's most read, according to the publisher. In each 20-25-minute podcast episode Gideon speaks to global decision-makers, politicians and analysts around the world as he would typically for his columns. The FT wouldn't share specific listener figures for the podcast, which just aired its third episode.
The subscriber-only podcast marks The FT's first deviation from its overarching audio strategy of open-access podcasts that carry advertising. The FT has nine other open-access podcasts including "The FT News Briefing," which has more than 1 million monthly listeners, according to the publisher. Across its podcasts, The FT has an average listen-through rate of 75% and audio ad revenue from them has tripled over the last year, Alastair Mackie, The FT's head of audio for commercial Alastair Mackie recently told Digiday.
Kaplan stressed that the first subscriber podcast is an experiment, though should it prove successful, other subscriber-only podcasts will likely follow.
"We're interested in doing this experiment to incorporate listening into our engagement model where we can measure the commercial value of listening in the same way we can measure the value of our subscribers' reading," said Kaplan.
The podcast market has remained mostly ad-driven, despite the overall shift by many publishers to consumer revenue. Part of that is technical: Putting podcasts behind a paywall is more difficult than regular text content. And part of that is a buoyant podcast ad market. The New York Times, for example, has shifted directly to consumer revenue but allows open access for all its podcasts, including its hit show, The Daily. That said, more podcasts are experimenting with paid models.
The FT's range of open-access podcasts has a common goal: to specifically tap the rapidly expanding U.S. podcast audience, but "The Rachman Review" represents an entirely separate experiment and caters to the global subscriber audience, according to Kaplan. The FT has seven subscription price tiers ranging from £5.35 ($6.86) for digital-only access to £14.50 ($18.58) a week for premium digital and print, along with enterprise packages. The podcast is available to all subscribers regardless of tier type.
The podcast can be accessed via Swedish podcast monetization platform Acast, which extended its tech to let publishers distribute paywalled audio, via a product called Acast Access, in May. Previously, Acast had a paywall-audio option for publishers, but users could only access those podcasts via the Acast app. Acast Access is designed to let users sign in to a paywalled podcast via their preferred app, like Apple. Acast Access is designed to let users listen to a paywalled podcast via their preferred app, like Apple. The product allows the FT to issue what is essentially a private RSS feed matched to an individual subscriber. Acast's tech checks the publisher's API to ensure the person that wishes to download a podcast episode using the feed is a bona fide paying subscriber. That also ensures logins can't be shared between different individuals. Subscribers can also access the podcast via the FT website and app.
"The podcasts generally are about trying to bring people into the top of the [subscriptions] funnel," said Kaplan. "However, we're interested in experimenting across a spectrum of genres and content and with different audience cohorts, including subscribers, to see what we can create in terms of audio journalism."
The FT measures engagement using three core criteria: recency and frequency of page visits and volume of articles they consume. It will aim to apply the same metrics to podcast listeners.
"Podcasts are not like a news story, where a free title can come along and basically republish it, diluting the value of your paid offering," said Joseph Evans, analyst at Enders Analysis. "If you want a particular podcast, you have to go to the source. And they're a lot cheaper to put together than video, particularly the kind of editorial podcasts that news sites are looking into."
The FT has 1 million print and digital subscribers but doesn't release churn figures. Retention has long been a focus for established subscriptions publishers, but with an increasing number of publishers pivoting to paid subscriptions in order to reduce reliance on advertising revenue, publishers will likely channel their focus on increasing subscriber retention even if it means reducing someone to a cheaper pricing tier.
The reason paywalled podcasts haven't yet been fully exploited by publishers is because the usual podcast distribution tech doesn't support it very well, according to Evans.
"You either have to put your podcasts on your own app, so people can't use their own chosen player, or you have to do a weird secret RSS feed workaround, which isn't very user-friendly and can be easily pirated," he said.
If some of the major podcast player apps, particularly Apple, started supporting subscriber-only shows, it would make a huge difference, he added.
https://digiday.com/?p=350704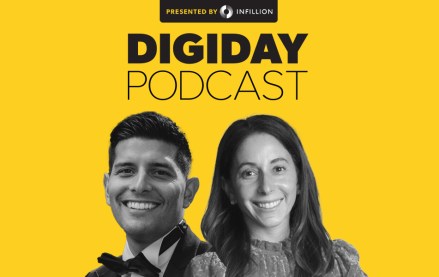 September 26, 2023 • 3 min read
In a live recording during the Digiday Publishing Summit, the news executives called for more nuanced conversations with advertisers around their brand safety concerns.
September 26, 2023 • 4 min read
After investing in one generative AI startup and suing another, the company will let customers create images on its website and an API.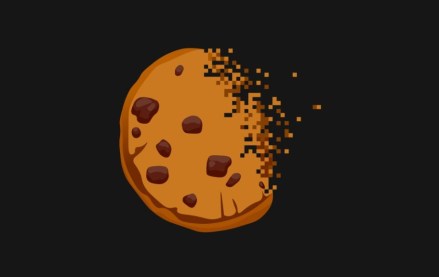 September 25, 2023 • 1 min read
During the Digiday Publishing Summit, execs from companies including Condé Nast, Dotdash Meredith and Thomson Reuters assessed the industry's readiness.