Finance is the new marketing: Why some ad tech companies are paying publishers early
August 4, 2020 • 4 min read
•
•
Back in March as the coronavirus crisis was rapidly taking a grip around the world, I wrote that "finance is the new creative" as CFOs were forced to seek new liquidity avenues to prevent their businesses from facing a cash crunch. Now — for a handful of ad tech companies at least — finance has become the new marketing.

In a move that's part customer service, part-flex, some ad tech companies have been offering to pay their publisher clients early. PubMatic, for example, paid all its publishers three days early for the entire second quarter. In July, fellow supply-side platform TripleLift also began paying its publishers three days early.

Lengthening payment terms and late payments have plagued the digital ad industry for years. Like so many other aspects of business, the coronavirus crisis accelerated an existing trend. Digiday research published in June found 62% of publishers were experiencing late payment problems.

As many marketers reined in their spending — at least in the earlier throes of the pandemic — publishers became highly scrutinous of their ad tech vendors. Again, nothing new here. "Sequential liability" has become a Voldemort-like utterance in the volatile ad market. It's a risk that was hammered home by the high-profile bankruptcy of demand-side platform Sizmek, which left many publishers out of pocket. Nobody wants to be stuck holding the baby again. Cognizant of these concerns, SSPs including PubMatic, OpenX and Triplift recently added payment protection lines and insurance plans to cover any potential DSP failures as the coronavirus crisis wore on.

Early payments have become another way ad tech vendors can peacock an outward display of their apparent financial heft and create an apparent competitive advantage.

Oarex — an invoice factoring firm that works with demand-side platforms, supply-side platforms, agencies and digital media companies — found that early payments hit a year-to-date high in May, with 49% of payments arriving early. Also that month, payments that were late by more than two weeks fell to an 18-month low. The trend has continued since. From January to June, payments were arriving on average eight days late and with total payment terms of 59 days. But in July, payments were on average arriving four days early and with an average term of 52 days.

Jeffrey Hirsch, PubMatic chief commercial officer, said the company's early payments gesture was, "announced more internally, [we were] not trying to use it as a marketing tactic." Now there has been a rebound in the programmatic ad market, there are no plans to continue the program again in the third quarter.

"We are set up to do it again if necessary," said Hirsch. "We have an extremely strong balance sheet [and we were] able to put it to use in a way that was very productive for [publishers] in a way that was not a significant stress on us to do."

DSPs often pay later than their stated terms, said TripleLift chief strategy officer Ari Lewine. However, he added, they've surprisingly been paying less late recently.

"This is a way of passing on a lot of the goodwill we have been given ourselves," Lewine said. "Hopefully we can create positive feedback loops where everybody is paying each other a little bit sooner than normal."

That could be a tad overoptimistic.

Oarex owes the positive payment upswings to two — temporary — recent trends. The first: Over the last few months many digital media firms had received cash injections in the form of government PPP and SBA loans. (TripleLift, for example, received between $2 million and $5 million, which Lewine said was specifically used to bring back furloughed employees.)

The second: April and May this year, scores of advertisers and vendors began extending their payment terms. Firms that had always historically paid "late" became "early" payers. And not every company has jumped aboard the "early" payment train: Payments late by more than 15 days jumped 54% in June versus May, according to Oarex's invoice data.
Plus, it's unclear what the future holds for the economy, given a recent spike of infections in many U.S. states and countries, uncertainty about when a vaccine could become readily available and rising unemployment. IPG's Magna Global does not expect a global ad market recovery until 2021, but even then, the sector will be $9 billion smaller than it was pre-covid.

"It would take a significant injection of liquidity into a problematic landscape in order for [early payments] to truly be a trend," said Bernard Urban, CEO at Silverblade, a company that offers accounts receivable financing solutions to advertiser and media clients. "I think there's a lot of treading water going on and once the waves get a little rougher treading water is going to be harder to do."

If early payments aren't a digital media trend that's likely to stick around once the world emerges from the other side of the coronavirus crisis, perhaps greater financial transparency is one that will. In a highly competitive and somewhat commoditized environment, could showing off a flush balance sheet replace hiring the fancy yacht at Cannes as the go-to ad tech marketing tactic? Well, maybe this year.

Throughout the coronavirus crisis "publisher partners often did want to have a deeper financial conversation with us than they previously had: They wanted to understand how we managed credit and understand our financial stability," said PubMatic's Hirsch. "We provided more financial data under NDA than we ever have before to help people feel confident and safe in this environment."

https://digiday.com/?p=374326
October 2, 2023 • 1 min read
•
•
The publishers who attended DPS were focused on the potential upsides of applying the technology to their operations while guarding against the downsides.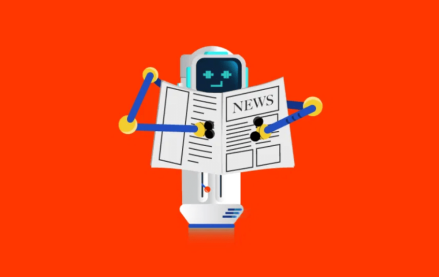 October 2, 2023 • 4 min read
•
•
Now that ChatGPT users can surf the internet for information, some publishers are reconsidering the weight of the issue.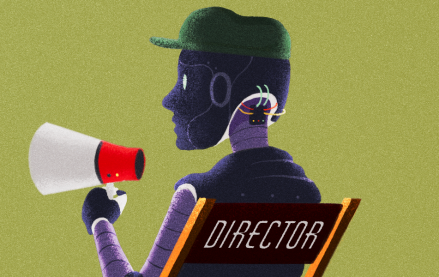 October 2, 2023 • 5 min read
•
•
As Meta makes celebrity-like chatbots, ChatGPT learned to "hear," "see" and "speak" while Spotify is piloting AI-translated podcasts.