Digiday Research: Half of European publishers believe international expansion is important
March 30, 2018 • 2 min read
This research is based on unique data collected from our proprietary audience of publisher, agency, brand and tech insiders. It's available to Digiday+ members. More from the series →
At the Digiday Publishing Summit Europe event last month in Monaco, we sat down with over 80 European publishing executives to learn how important expanding internationally is to their businesses. Check out our earlier research on media buyers' fear of consulting firms here. Learn more about our upcoming events here.
Quick takeaways:
Roughly half of the publishers in Digiday's survey from the event said expanding internationally is extremely or very important to their business strategy.
Only 29 percent said international expansion is not at all or not very important.
Expanding internationally could become more difficult if publishers can no longer use Facebook to build massive, loyal followings in their desired markets.
Making money in media is no simple task. Simply amassing huge audiences isn't enough to result in a profitable business. As publishers chase audiences and diversify their revenue streams, one strategy for publishers is to expand to new international markets. Forty-eight percent of the 84 European publisher executives Digiday surveyed said international expansion was at least a very important business strategy.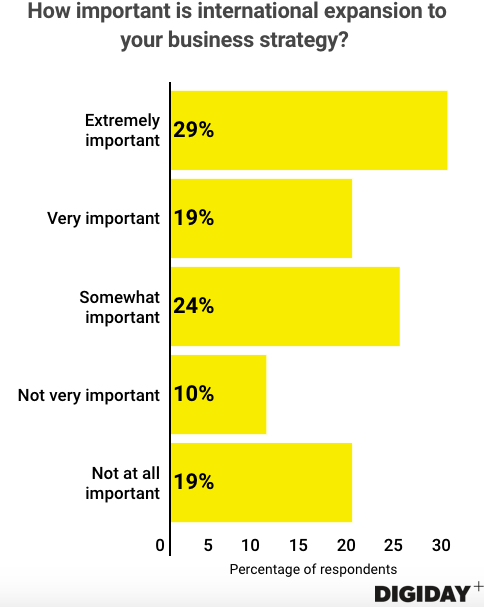 For Europe-based companies looking to expand across borders, language could prove to be a hurdle. Owned by German company Axel Springer, Business Insider has expanded to 16 international markets, but not without difficulty. Despite its strong international following, Business Insider struggles to translate articles for each market.
U.K.-based Copa90 will avoid that issue by launching in the U.S., which has a growing soccer fandom that appeals to the publisher. French art-focused publisher Fubiz also expanded to the U.S. and London because its videos are produced in English, limiting the audience it could build in France.
Other companies are restricting their international expansion to Europe — at least for now. Axel Springer-owned mobile news app Upday opened six regional offices to enter 16 European markets. Upday has an exclusive partnership with Samsung that prevents it from appearing on iOS devices, making it difficult to expand beyond Europe, which favors Android devices. Apple, whose devices run iOS, recently grew its share of the smartphone market in the U.S. to 56 percent.
Not all European publishers are expanding. Some, like The Guardian, are downsizing to cut costs.
European publishers might now have more difficulty expanding internationally than they did a few years ago. The Independent broke ground in the U.S. in 2016. At the time, The Independent's editor Christian Broughton said, "Facebook has been the gateway to the U.S. for us." Before Facebook deprioritized publisher content in its news feed, The Independent grew a strong global following that encouraged it to expand internationally.
Post-Facebook news feed change, publishers will have to find new ways to build audiences that make international expansion a viable business option. Given the fears that the looming General Data Protection Regulation will reduce digital advertising revenues for publishers, expanding internationally, while challenging, could become a bigger priority for more publishers.
https://digiday.com/?p=281604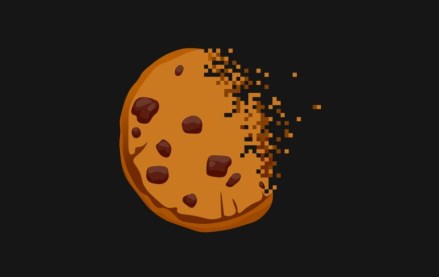 September 21, 2023 • 9 min read
Publishers who attended the Digiday Publishing Summit opened up about their top challenges, concerns and curiosities during closed-door, anonymous town hall meetings.
September 21, 2023 • 4 min read
WBD is seeing ad revenue growth from its YouTube channels and engagement on Threads surpass performance on X.
September 21, 2023 • 4 min read
Powering all of Amazon's hardware is an updated large language model, that could help connected devices actually be smarter.