Business Insider revamps its editorial focus to cater to a global audience
March 13, 2018 • 4 min read
•
•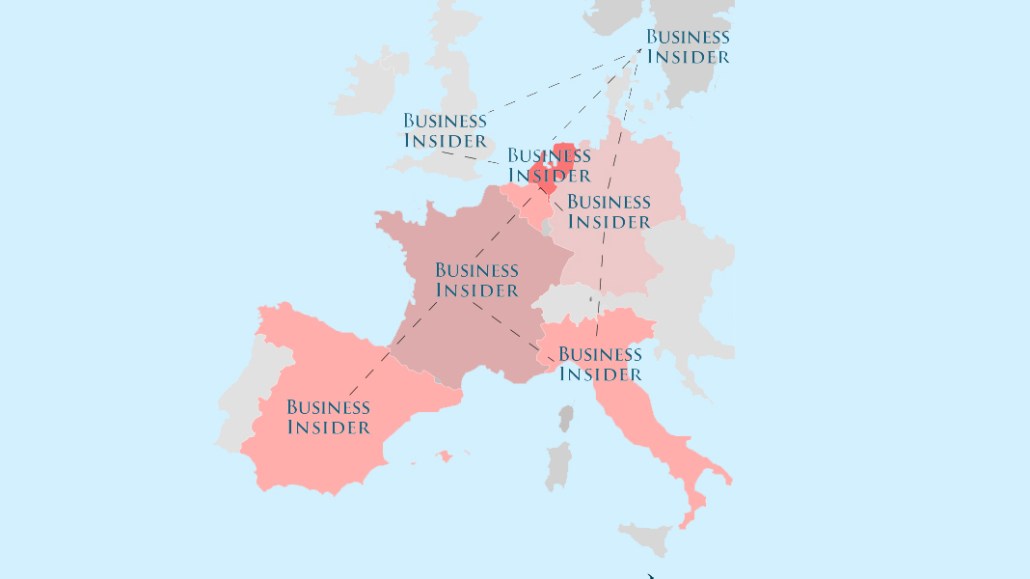 Business Insider's high international traffic and its overseas audience's early interest in subscriptions have prompted a new global editorial focus for the publisher.
In 2017, U.S.-born Business Insider's international audience accounted for half its overall traffic, a milestone that triggered restructuring to connect its many newsrooms and better capitalize on resources across different time zones. In time, that could also help drive up subscriptions.
BI, now owned by German digital media publishing house Axel Springer, has 16 international editions. But like most publishers that expanded quickly overseas, BI's offices worked in silos, often resulting in content replication.
"The London office would write a story, and five hours later, the New York office would wake up and write a similar story. Then, San Francisco, then, the Australian office would do a version," said Jim Edwards, BI UK and international editor-in-chief. "There was some coordination and we took each other's stories, but internally, it wasn't satisfying. It was like trying to reinvent the wheel each time around breaking news."
Writers also didn't tailor their articles to global audiences in the previous arrangement. Ensuring BI stories can be understood beyond where they were written has become more critical. "No matter what country you're [BI reporters] in, the majority of people reading it are foreign to the person writing the story," Edwards said.
Connecting a sea of disparate bureaus and editorial teams that speak and write in a range of languages is no small task, one that has required BI to get its 500 global staffers on the same page and encourage reporters not to compete across different markets, Edwards added. Edwards has worked closely with Paul Colgan, BI Australia editor-in-chief, assigning seven people across the London, New York and Australia offices a global remit. These individuals must ensure their teams coordinate which content should be shared and translated, while also speaking with offices in other time zones. Administrative tasks such as homepage maintenance that U.K. staffers previously took care of late at night, for example, are now handled in San Francisco, in order to reduce strain on editorial teams working outside standard hours.
A more collaborative approach has allowed the different offices to leverage popular pieces that have global interest. For example, BI's Netherlands office published a story about a man who gambled his savings on bitcoin. The story was translated into English, Spanish, Italian and French, and it was published in all other BI territories. The article generated 284,000 views in the U.S., 218,000 in Italy and over 150,000 in Spain, according to the publisher.
In theory, translating articles should help advertisers that want to advertise in local languages as well. "When you go to a foreign country, the ads aren't in English but in the local language, and clients want that seamless local focus," Edwards said.
BI has also been surprised at how many international subscriptions have been sold, though Edwards wouldn't reveal the number. BI has a fledgling subscriptions strategy, putting around 10 percent of its content behind a paywall last November. Since then, it has placed more specialized, in-depth content in areas like finance, stock markets and technology behind the paywall. Some of its most experienced writers are becoming "subscriptions stars," according to Edwards. Although the paywall is being tested just in the U.S., U.K. writers are also generating a large number of subscriptions.
A yearly BI subscription costs £71 ($99), and a monthlong trial costs 75 pence ($1). It's early, but initial results show paid subscriptions are well into the thousands globally, according to Edwards. "Subscriptions are coming from outside the U.S. also, with the U.K. and Europe the second-biggest interested [regions]," he said.
Often, stories that haven't performed that well when made open access generate a high number of subscriptions, such as a story on the delay in AppNexus' initial public offering and a list of the top headhunters on Wall Street. "The fact we only just started doing subscriptions and immediately saw them bought from foreign countries made us realize we have to take this global news aspect much more seriously because our readers are global, and our brand is global," Edwards said. "Eventually, you'll see us have a subscriptions aspect everywhere."
https://digiday.com/?p=279278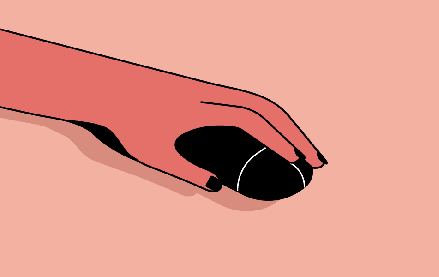 December 1, 2023 • 3 min read
People claim that the role of chief diversity officer is vanishing. However, AI is booming, and the CDO can help ensure responsible AI.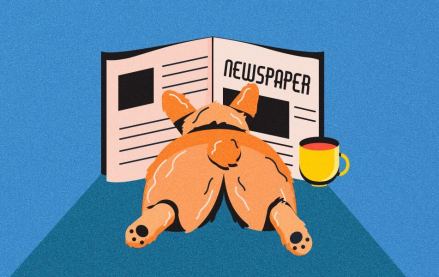 November 30, 2023 • 4 min read
Digiday+ Research found that publishers' programmatic ad revenue didn't quite live up to expectations this year, but they still see it as a growth area.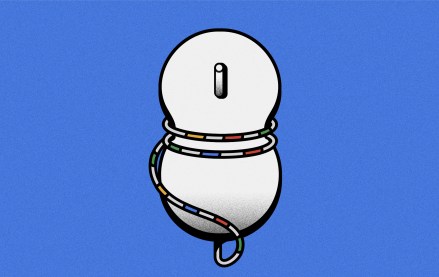 November 30, 2023 • 13 min read
For a couple of publishers, referrals from Google are down upwards of 60%.