Cannes Briefing: Media and marketing's return to the Croisette is 'a marathon, not a sprint'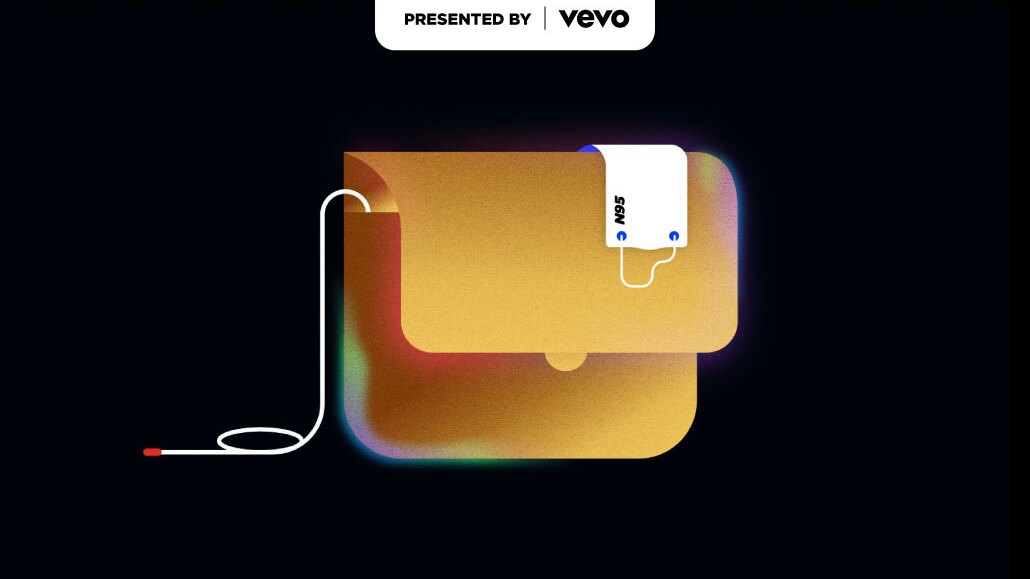 Ivy Liu
After two years of waiting with bated breath (through N95 masks, of course), the Cannes Lions Festival of Creativity returns to the Riviera.
Marketers and advertisers can expect to find much of the usual wheeling and dealing when they descend upon the south of France for this year's festival. But a two-year pandemic hiatus has meant changes in the marketplace may overshadow a bit of the celebration and jubilee.
"2022 will likely have two vibes happening," Leslie Sims, U.S. chief creative officer at Deloitte Digital, told Digiday, "celebration since it is the first time back in-person in two years, and yet also a more reserved tone given the complicated issues the world is facing."
As per usual, the biggest names in marketing, media and advertising will be present. Festival goers can expect sessions with WPP CEO Mark Read, and The New York Times CMO David Rubin. (Find the festival program here.) Albeit, that presence may be scaled back some, given the war in Ukraine, pending economic recession and spiking Covid-19 cases. The festival is looking to return to celebrate while also recognizing the state of the world, per Cannes CEO Simon Cook. The Captify Pool Party won't be back in full this year and it may be a few more years until festival goers see another ferris wheel.
Call it a sign of the times. "There are better ways to spend €40,000 this year than on a round table sold by a trade publication," a marketing director for an ad tech vendor told Digiday.
That's not to say the dollars (or the rosé) have completely dried up. Companies that have the money have planned some pretty big initiatives, reminiscent of pre-pandemic Cannes. Adjacent from the Palais, PwC, Smartly.io and iHeartMedia will have yachts lined up on the water. Along the beach, expect star-studded talent at night as Spotify too has returned with its signature concerts. This year, acts feature big name talent like Kendrick Lamar and Post Malone.
The creative festival will also see some newcomers and new experiences. Amazon will finally have a beach presence à la Amazon Port with two days worth of programming. Meanwhile Roku and Adform will host spots on Cabana row. TikTok too will have its own Creator Cabana, fresh off the heels of partnering with the Cannes Film Festival last month. And Apple will be there too, but they're mysteriously not saying where.
This year, there seems to be a focus on the burgeoning creator economy. Especially as TikTok has been gobbling up user attention (and thus, ad dollars), proving itself a viable contender to social media titans like Facebook and Instagram.
In addition to its Creator Cabana, the short-form video app has four days worth of creator-focused programming alongside TikTok creators available to help with content creation in real time. Not to be outdone, Meta beach boasts Reels SuperStudio, where users can create their own Reel, and programming around the metaverse. Pinterest too will be back at the beach with new product launches, its own creator workshops and more.
While the festival may look different than it has in years past, much of the advice for navigating it remains the same: Drink plenty of water, avoid overbooking and wear comfortable shoes.
Digiday spoke with Cannes veterans to get a sense of what a return to Cannes will look like this year.
As James Leaver, CEO at Multilocal, a digital marketing company, advised "Find yourself some shade and recharge. Remember: It's a marathon, not a sprint." — Kimeko McCoy
3 Questions With Mastercard CMO Raja Rajamannar
Mastercard has been increasingly focused on audio and is releasing an album with Spotify this week at Cannes. Tell us why.
We came to the conclusion that there is an opportunity for us to launch an album, but not just for the sake of an album, but it's a collection of songs that incorporate Mastercard's melody very distinctly but also very differently and uniquely for those songs. It's also a platform for up and coming artists to have their own interpretation of the Mastercard melody.
When it comes to the effectiveness of sonic branding versus visual branding, how do you measure it and what works better?
What we have to recognize is most of us can remember some jingles even from childhood. I remember them from 40 or 50 years back. That's the power of sound, that's the power of music. But jingles were deployed so long back that they're relatively uni-dimensional if you look at the whole scope of possibilities for sound in a brand or for marketing. The key thing is if you understand the impact of sound and its components on people's feelings and moments, you can create a strong identity for your brand.
As for as ROI is concerned, at this point in time I would say that using the right kind of sound and sonic architecture is very critical and if you scale it right, the ROI is much, much better than the other areas that are totally cluttered like visual ads. So therefore your cut through will be much better and your brand recognition will be much better and the impact of what you're trying to do is much more effective.
There has been increased discussion around how the economic downturn will change advertising spending. In your role at Mastercard but also as president of the World Federation of Advertisers, how are you seeing that outlook right now?
The effects of the pandemic is sort of wearing off and things are coming right back up with consumer spending up across all the categories. Travel has been coming up. And there's been a significant pickup in business and therefore significant pickup as well in marketing dollars and consequently advertising.
Now we have two big challenges right now with the Russia and Ukraine situation. Then you've got the impending inflation that we seem to be about to witness, etc. These are going to be temperedness to demand where people will be adjusting their spend, readjusting the items they actually spend on, how they reallocate and so on. Will it have an impact? Absolutely. In what exact form and extent is yet to be seen. But I'd say so far the full effects of inflation have not yet kicked in and even given the situation with Russia and Ukraine and the pandemic, we are sort of out of the woods to a large extent. So in terms of marketing investment overall, I don't think it's slowed down. — Marty Swant
What To Do Today
10:30-11:15 – Cannes Lions and Deloitte – CMOs in the Spotlight
12:00-1:00 – Meet Up – First Time and Solo Attendees Welcome
12:15-12:45 – Brand Innovators Marketing Leadership Summit – The Future of TV Advertising, Measurement and a Multi-Currency World Has Arrived
1:00-2:00 – Twitch – Amazon Visual Storytelling Workshop
3:00-3:45 – T-Mobile Panel – Amazing and true tales from the app economy
What to expect
The Festival will look different this year, in light of not only changing times in a Covid world but in a time of economic downturn globally. Many events will take place along the beach rather than in hotel suites, and many past festival attendees expect this year to be more low-key than the last in-person gathering in 2019.
Global Growth Councils for Progress are at the center of the programming this year, with six teams of industry members, each focusing on the following: Sustainability, Diversity, Equity, and Inclusion, Data and Technology, Talent, and Brand Creative Effectiveness, and Business Information.
Many brands are hosting introductory happy hours on Monday throughout the Festival beginning at 1 pm.
Cannes Lions has added a new B2B Award, Creative B2B Lions, for the first time this year, which will have the jury award 11 winners for their product creativity and brand growth strategies. — Carly Weihe
What We've Covered