'Very different context than in years gone by': Cannes Lions 2022 vibe caught between mind and heart
June 16, 2022 • 7 min read
•
•
Digiday covers that latest from marketing and media at the annual Cannes Lions International Festival of Creativity. More from the series →
Fewer €600 bottles of average rosé. Larger crowds at Hotel Barriere Les Majestics. More agencies hosting at the beach, not in a hotel suite. And that's just because the Carlton Hotel is closed for renovations. Welcome to the Cannes Lions festival 2022, where the parties are smaller, the obligatory big breakout areas are less gaudy and the ad tech vendors aren't as flashy — it's going to be a little different this year.
When the great and the good of the industry assemble in the South of France next week they will do so against the backdrop of a world more polarized, more politicized and more tumultuous than ever. A lot has changed since the last festival in 2019.
There are still the showcase yachts (PwC), the penthouse suites (The Trade Desk) and starry performances (Kendrick Lamar at the Spotify Beach), of course, but it's all done in a more controlled manner. Lavish lunches in place of plush pool parties. First class train tickets, not first class plane tickets. The Amazon port rather than the Snapchat Ferris wheel.
Even the Captify Pool Party isn't happening. Known for countless vats of Aperol Spritz, palatial villas, branded pool rubber rings and DJ Cyril, the soirée has been replaced by a lunch and some tangential panels on the carbon cost of online advertising.
It's a swing from one extreme to another, to be sure. But it's also not out of left field. Planning a party of the magnitude that Cannes has become notorious for takes months — time the organizers never had.
Remember, this year's festival only got the green light in November — right in the middle of the busiest time of the year for the industry. So preparations only really got underway well into 2023 — as late as March for some. And even then progress was slow.
Everyone was waiting to see what everyone else was doing before signing off on plans, said a communications director at a creative agency network. No prizes for guessing why. The prospect of a protracted financial crunch, added to a horrible war and an ever present virus, cast a shadow over Cannes, both its business and pleasure. Plans were tentative until they weren't, around the first few batch of companies started talking publicly about their intention to attend.
"Those updates were like a trigger for so many people in my network to lock things down," said an ad executive who was unable to talk on the record due to corporate policy. "The chat went from 'hey are you going' to 'hey do you have a sofa i can crash on' because so much of the planning became last minute."
No wonder Captify folded — for this year that it is. That's right, the party will be back in 2023.
It's a decision that sums up the conundrum at the heart of this year's festival. Is the more reflective tone temporary or a sign of a correction — an indication that it's important to celebrate the freedoms everyone took for granted in the past with a new sense of responsibility and understanding of the world as it is now.
That and the fact that execs are being kept on a tight leash by corporate bean counters. And for good reason.
With the economic slowdown sending shockwaves through the ad industry in recent months, ad execs from Soho to Madison Alley are facing cost-cuts, layoffs and an ever more cautious army of CEOs, marketers and financiers. No one wants to be seen spending eye-bulging sums of cash for the sake of it — irrespective of whether or not they can.
Cue lots of awkward conversations between marketers and sales execs. As one marketing director for an ad tech vendor put it: "there are better ways to spend €40,000 this year than on a round table sold by a trade publication."
But while the carafes of salmon-hued rosé will be flowing a little less generously at events on the ​Côte d'Azur this year, the largest, most high-profile companies will be there en masse just like they always have. Just look at what ad tech vendors have planned.
The port will be crammed full of sponsored yachts from Taboola, Teads, Cognitive and Unruly to name a few. Cabana row will be packed with the likes of Roku and Adform. Expect The Trade Desk and Index Exchange to pull out all the stops from their swanky penthouse suites overlooking the Croisette.
Then there are the companies that have gone a step further and off the ad tech piste completely. Video brand suitability platform Zefr has sponsored Axios's coverage over the course of the week. Sure, there's a panel on a yacht. And yes, there are high profile names like Snapchat boss Evan Spiegel. But it doesn't seem as excessive as the previous festivals.
"We're trying to come away with action items for when we all leave — not throwing any large parties," said Andrew Serby, evp of strategy and marketing at video brand suitability platform Zefr.
Similarly, Omnicom Media Group has made a conscious effort to ensure attendees to its own cabana come away with something useful from at least one of the 12 sessions it will host over four days.
"We're building all our conversations over the course of the week on an idea of future connections and what that means when it comes to consumers, experience and connected commerce," said Sofia Colantropo, CMO at Omnicom Media Group, who is overseeing plans that will see all the various agencies across the network come together around a core theme future connections for the first time at Cannes. "We've always been client focused at Cannes but there's been a bigger focus this time round to connect all our activities at the festival in a way that's both more informative for our clients and reflective of our full repertoire of services."
Then again, this is an industry renowned for reverting to type.
"The last time I went to Cannes in 2019 there was chat about the industry being more self aware and responsible but it's easy to forget about all that once you're there," said an ad tech exec on condition of anonymity because they were not authorized to speak to Digiday. "There was one night I found myself on an unnamed European ad tech vendor's yacht surrounded by people who were popping champagne bottles, spraying them at everyone before chucking them overboard. It was shocking. I'm not sure that behavior won't return."
​​It's too early to tell, clearly. That said, the idea that there could be a silver lining to the dark clouds was a theme that emerged from the execs who contributed to this article. Which is to say bad news, could in many ways, be good news for industry execs headed to the ​South of France. The precarious state the world is currently in is a chance, whether it's taken or not, to face consequences that were both predictable and predicted.
"For us at TBWA\NEBOKO we expect this year's event to remain true to its spirit of celebrating creativity, but in a very different context than in years gone by," said Rik Ledder, CEO at the Dutch-based creative agency TBWA\NEBOKO. "Here we are in 2022 in a post-BLM, #MeToo, Covid context with the innate understanding of what is happening in the Ukraine."
Other agencies are adopting a similar stance. All Dentsu execs based in France are traveling to Cannes by train as are their counterparts across the Omnicom group. Then there are those agencies that are taking larger, more diverse continents. Brand Advance will take around 70 staff out to a rented villa in Cannes. Turns out, some ad execs are more than just talk when it comes to behaving responsibly.
"We wanted to bring our whole team to Cannes this year to get a taste of the atmosphere and to meet other young creatives," said Dwight Groot, founder at film production company Vigics. "The Palais is not really the place to be for our focus on film, and we have a better chance of meeting a more diverse crowd outside of the festival."
Conversations will likely cover the big theme topics of the moment, from purpose to talent, the metaverse and Web 3.0, according to the execs interviewed for this article.
The same can't be said about discussion of the current practicalities of the macroeconomy and the omnipresent crisis in effectiveness. In fairness, Cannes isn't arguably set up to deal with practical matters. It's a celebration of creativity and lots of relationship-building, where conversations rarely get down and dirty.
Purists might mourn the prospect of a more mindful Cannes, but other observers believe it speaks to a larger truth: these are undoubtedly challenging times for marketers, but the sector brims over with entrepreneurial, resourceful and diligent people.
"This is truly the first year we will see work that's come out of the pandemic," said Jaime Mandelbaum, chief creative officer at VMLY&R. "If you think about 2020's entries were bundled into 2021, which was really 2019 work, and the year after was really remnant work from things that were happening before the pandemic but had been paused. This year is where you could realistically see how creativity played out over Microsoft Teams or Zoom."
https://digiday.com/?p=451485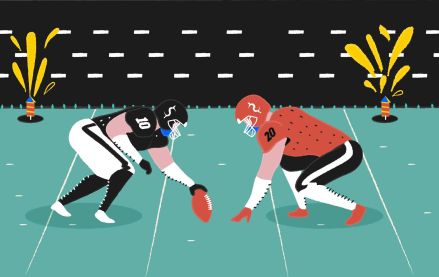 December 6, 2023 • 4 min read
In response to this challenge, the NFL's Detroit Lions have adopted a proactive strategy, introducing an extra channel for their local NFL broadcast. The objective is to broaden advertising opportunities, leverage direct-to-consumer distribution, and establish stronger connections with local fans, with the ultimate goal of increasing preseason viewership.
December 6, 2023 • 4 min read
It's been over a decade since the most recent entry in the wildly popular "Grand Theft Auto" series came out in September 2013, meaning anticipation for "GTA 6" has been building for years. Rockstar titled yesterday's trailer as "Trailer 1," making it clear that the company is poised to launch a massive marketing campaign in the lead-up to the game's 2025 release.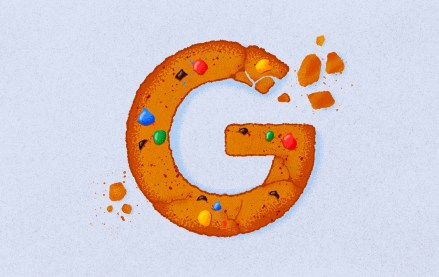 December 6, 2023 • 4 min read
A healthcare client that decided to scrap all conversion tags and cookies within weeks provides a case study for what will likely be a common experience in a year's time.