'Of course, all of this will go out of the window': The refresher's guide to Cannes
June 16, 2022 • 8 min read
•
•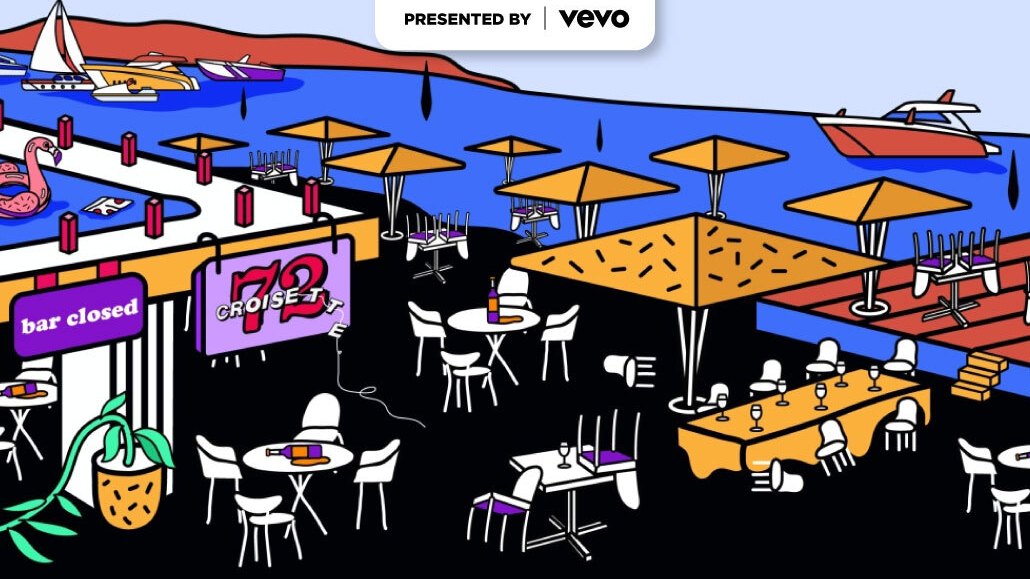 Digiday covers that latest from marketing and media at the annual Cannes Lions International Festival of Creativity. More from the series →
The Cannes Lions weeklong festival has always been a tough test of endurance — now it's close to Herculean. The festival was once second nature to attendees, but many would benefit from tips, recommendations and advice following the three-year gap since the last event. Never fear — Digiday has you covered. We asked Cannes veterans — those who have been on the front lines and seen it all — to help make your return to the Croisette as stress-free as possible.
Laura Stephens, senior account director at Exit Bee
"Early morning is either a great or a terrible time for meetings depending on your perspective. Don't be surprised by any last minute cancellations. If you have a glass of water for every glass of rosé, you can at least use this quieter time to catch up on messages — assuming you weren't also up all night at a pool party. The juice and coffee bars are quiet(er) and the sun is not yet out in full force. If you can drag yourself away from revelries before dawn, you'll more than likely thank yourself for it the next day."
Travis Clinger, svp of addressability and Ecosystem at LiveRamp
"Call it a night before 1am each night and head out for a morning run to the west of Cannes along the water to kick start each day. This will enable you to still enjoy the rosé, but stay grounded and be the first to arrive for the morning meetings."
Peter Wallace, general manager of EMEA at GumGum
"The chaos comes from the fact that a lot of the beauty that drives Cannes is the unscheduled random interactions that happen over the course of the week. Leave some time to meander through the area, you'll no doubt bump into old acquaintances that you didn't even know were there and make new friends along the way. These unscheduled meets can be the most productive and valuable during the week, embracing both the organized and the chaotic elements of what Cannes has to offer."
Beth Wade, global CMO of VMLY&R
"Cannes is a beautiful city to explore beyond the Palais and Croisette. For those looking for a little exercise and scenery, a walk through Old Town moves away from the non-stop parties to steep, winding streets, which can lead you to the Musee de la Castre. From this perfect height above the city, you can look out over the marina down below and walk the gallery to see a wonderful display of primitive artwork. And if running is your passion, there is plenty of promenades to call your own as you escape the scene of meetings, parties and presentations."
Suzanne Taylor, head of global brand and event Marketing, Xandr
"As there are so many events going on, make sure to manage your own time and even set a morning routine. Hit the beach for a yoga class or visit one of the yachts for a massage and a smoothie – self care is just as important as all the great parties. It is also worth being aware of other people's concerns around health, with this being some people's first major event post-pandemic you'll need to check on their comfort levels when it comes to wearing masks and meeting outdoors. Finally, the best advice I've ever received is to know when to stop the celebrating and head home from the yachts (and grab a late night pizza on the way home)."
Rob Hall, CEO of Playground XYZ
"Wear comfortable shoes! Whether it's running around for meetings or cruising from one party to the next, you're going to be on foot almost constantly. I had a brain-explosion one year and wore flip flops. Pick your footwear wisely. Oh, and don't forget sunscreen. They don't have a gaping hole in their ozone layer like we do here in Australia, but all that sun adds up and, before you know it, 'you have a nice tan' can turn into 'you look like an overripe tomato'."
Anna Forbes, chief operating officer for Azerion in the U.K.
"My advice to those attending Cannes for the first time would be to plan your outfits ahead of time and definitely pack shoes you can walk in; the Croisette is long and hot so make sure comfort is at the forefront. Also, you'll have to take your shoes off if you're going on one of the boats so practicality is key — think business casual for hot weather.
It's best to confirm your morning meetings that morning – just send them a quick text to ensure they're alive and kicking, rosé heads and alarms don't always get along! I'd also suggest leaving space in between meetings – you don't want to be running up and down the Croisette in the midday sun… it's Cannes Lions not the Olympics. It's also a sure fire way to arrive as a hot mess at your next meeting which certainly isn't ideal.
Lastly, make sure to drink as much water as you can, it's very important to reach the hydration station."
James Leaver, CEO of multilocal
"Fortunately, even at the busiest time of the day, there are quiet corners to be found in the conference center and around La Croisette. Invest in an hour or so familiarizing yourself with the layout of the Palais des Festivals when you first arrive. Find yourself some shade and recharge. It takes longer than you think to get around. Remember: It's a marathon, not a sprint."
Veronique Rhys Evans, head of communications for creative at Dentsu International
Remember to enjoy it. We're so lucky as an industry to get to go to a place like Cannes. There's something amazing and restorative about being by the sea and the fact that you're with the best and brightest from the industry across the world is an exciting opportunity. So, embrace it. These moments don't come round often. This is easier said than done, of course. But in some ways, it's simpler this year because the programming at the Palais isn't as crammed as it has been. Cannes is intense at the best of times, and after two years of doing a lot less it could be overwhelming for many to be swept up in the schedule and in the midst of all those people. It was exhausting before the pandemic to be always on like that, let alone now. We all need to look after ourselves. So, try to be mindful about what you do and who you see, make some space for yourself and for the unexpected, the unplanned and to be inspired.
Guy Bradbury, creative partner at M&C Saatchi London
"If you're going to Cannes for the first time, you need a game plan. Sure, you'll want to network, be seen in all the right places and get an invite to the best parties. And after two years, we could all do with a reunion. But there is no place like Cannes to see all the best creative work in one place. Work that creates change. It's the best training you can get as a creative or client partner. It helps you to get a feel for future trends and the confidence to buy innovative ideas, firing you up for the next 12 months. So, be disciplined and spend the day soaking up the work, one category at a time, then use the late afternoon to enjoy the atmosphere and network. Of course, all of this will go out of the window on day one when you end up staying up 'til the morning. But at least go into Cannes promising that you'll take something back to the agency beyond just sunburn."
Virginie Dremeaux, vp of marketing and communications for FreeWheel's international business
"Bobo Bistro is the perfect spot for a chance to have more relaxed conversations. If, instead, you need a place away from everything, look no further than La Guérite and its incredible coastline views."
Anthony Lamy, vp of VidMob's client partners across EMEA
"Remember that you are only in Cannes for four days. I fit everything I need in hand luggage to avoid the unpredictable check-in queues on the way home; Nice airport will be incredibly busy over these few days. Booking a taxi before you leave home is also crucial, saving time and energy at the airport and avoiding long waiting-times once landed."
Jay Stevens, CEO of Redmill Solutions.
"Firstly, don't meet with people you can easily meet in the same city where you both work and live. The value of Cannes is that it brings people together the world over and it's the only time you can have global stakeholders in one place. Secondly, try not to book meetings back-to-back and try to keep in mind travel time and distance between them. Remember, it's been three years since we've been together, a simple walk down the Croisette mid-day will take a half hour minimum this year with impromptu meets along the way. Be prepared for that and embrace the serendipity that comes with it. Thirdly, try to be on time, everyone has packed agendas and remember, there's a LOT of investment that companies make in being there. Missing a meeting because you slept in, got delayed, were hungover costs hundreds, if not thousands of dollars to the other party. Lastly, have an agenda for each meeting with clear actions to be followed up on."
Charlie Johnson, vp of international at Digital Element
"Cannes can be an overwhelming scene, so my top tip is to take the opportunity to slip away if you can. Take the short train journey to Monaco for a breath of fresh air from the craziness of the event and a cool glass of champagne with your favorite person."
Paul Coggins, CEO and founder of Adludio
"When it comes to parties and meetings, planning is key. If it's as busy as it used to be, do not expect access to any boats, parties or beachside offices, if you haven't already been invited. Time is of the essence when there, so keep meetings short and effective with plenty of post Cannes follow ups. Finally, you will probably bump into people you know, and impromptu meetings can be very effective, so keep a notes agenda open in your phone."
https://digiday.com/?p=451379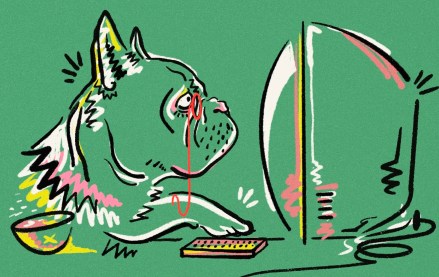 October 2, 2023 • 7 min read
•
•
When it comes to agencies, both of Meta's older sibling social media platforms may be past their primes.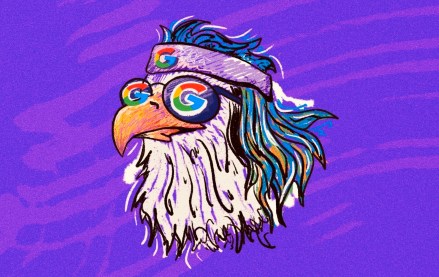 October 2, 2023 • 3 min read
•
•
The legal battle sees Apple and Google et al attempt to conceal their inner workings, developments that mirror the experience of their media customers.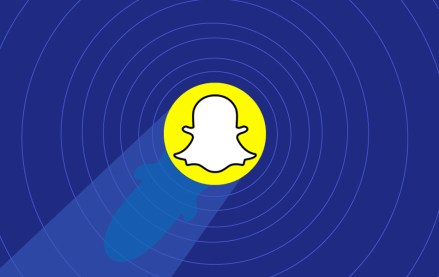 September 29, 2023 • 3 min read
•
•
"We are not diminishing the importance of AR," he said. "In fact, we are strategically reallocating resources to strengthen our endeavors in AR advertising and to elevate the fundamental AR experiences provided to Snapchat users."