How Bleacher Report is using the Super Bowl to showcase its B/R Gridiron vertical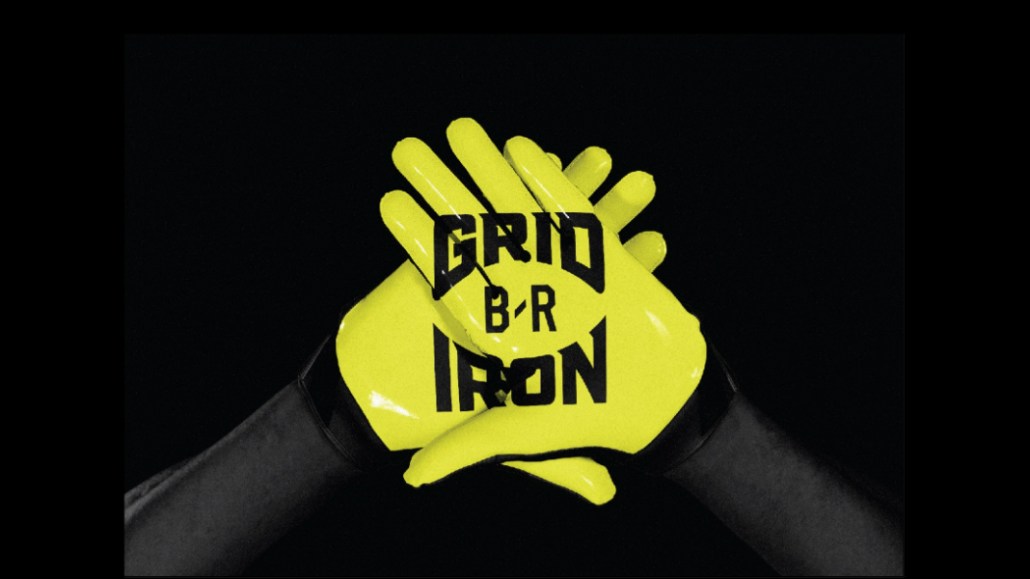 Bleacher Report's new vertical, B/R Gridiron, is having something of a coming-out party during this week's lead-up to the Super Bowl.
From Wednesday through Sunday, Bleacher Report is staging a multiple-studio event called B/R Gridiron @ 1111 Lincoln (named after the venue on Lincoln Road) in Miami Beach. There, attendees will be able to attend live recordings of B/R shows and CNN programming. This will include B/R's "The Lefkoe Show," "Untold Stories" and the "Stick to Football" podcast, as well as AT&T shows "The Rich Eisen Show" and "The Dan Patrick Show," which air both on terrestrial radio and on TV. CNN and B/R, which are both owned by AT&T subsidiary WarnerMedia, will co-host the "Kickoff in Miami: A CNN-Bleacher Report Special" from the space as well.
In 2019's third quarter Bleacher Report launched B/R Gridiron, as a vertical for all its professional football coverage. Since then the B/R Gridiron Instagram account has attracted more than 500,000 followers. Also since the vertical's launch, the number of social media interactions on NFL-related posts and coverage on Bleacher Report's platforms increased by 41%, totaling 198 million during the NFL season, according to Bleacher Report. Newly promoted to be the company's chief revenue officer, Stefanie Rapp said 10% more people consumed NFL content through Bleacher Report's mobile app in 2019 than in the previous year.
This year is the first time that Bleacher Report is selling sponsorship opportunities for its Super Bowl coverage. Three (Taco Bell, State Farm and Wrangler) of the four sponsors are companies that have previously purchased Bleacher Report ads, with frozen pizza manufacturer DiGiorno serving as the fourth sponsor. Some of the "activations" taking place at the event include the presentation of a Taco Bell-branded bar where drinks and nachos will be served and a "Family Feud"-style game show hosted by State Farm. All the events are all free.
Bleacher Report expects as many as 5,000 people will attend its live events in Miami Beach, but the studio will serve as a central spot for recording. "All of the shows hit a different audience, so [the use of a central stage] makes it easier for the athletes that are down there" to appear on the shows, Rapp said.
The idea to host multiple WarnerMedia and AT&T brands under one roof as they cover the Super Bowl came from the idea that CNN, "The Rich Eisen Show" and "The Dan Patrick Show" all tend to attract different fan bases from Bleacher Report, which is primarily 18- to 34-year-olds, she said.
B/R Gridiron is not the first Bleacher Report vertical to extend its reach into live events. Two years ago, the company started to build out its experiential business by tying unique activities to major sporting events, Rapp said. In February during the NBA All-Star Weekend, the company planned in connection with its House of Highlights vertical a weekend-long set of experiential activities. And in December the creators of B/R Kicks sneaker-focused vertical held their first one-day festival called The Drop Up.
While in 2018 Bleacher Report hosted two events, last year it had five, and seven are planned for 2020.
Currently, the company's events, branded content and e-commerce businesses together make up one-quarter of Bleacher Report's overall revenue, according to the company.
As Bleacher Report increases the frequency of its events, it has also boosted its number of sponsors, Rapp said. In 2019 Bleacher Report's first event tied to the NBA All Star Weekend drew four sponsors, while 14 sponsors are lined up for this year. From 2018 to 2019, sponsorship revenue for Bleacher Report events rose 25%, according to a company representative.
The idea of extending the brand of a newly established vertical (in this case B/R Gridiron) into hosting experiential events is not new for digital media publishers. Other publishers have also made similar franchise-extending moves. Complex's First We Feast website recently built on the success of its "Hot Ones" YouTube series and started hosting live events at the ComplexCon festival; fans can attend these events while video recording goes on. Plus Complex found opportunity in licensing "Hot Ones" products, such as a line of hot sauce.
Rapp said Bleacher Report's setting up a physical stage relatively near this year's Super Bowl provides "a louder and clearer line throughout everything we're doing," especially consistent branding across all the publisher's NFL content.
"What it does is centralizes a presence on the ground" at the Super Bowl, said Eric Fleming, co-founder of creative experiential agency Makeout. "If you look at the alternative [of having] reporters all spread around, they'll get swallowed up" by all the other media activities and events going on. Plus, by carving out a significant physical presence, Bleacher Report can then  layer in sponsorships, he said.
This story has been updated to reflect that "The Rich Eisen Show" and "The Dan Patrick Show" are owned by AT&T.
https://digiday.com/?p=358105