BFFs once more, advertisers and publishers rediscover their alliance amid tracking turmoil
September 14, 2021 • 7 min read
•
•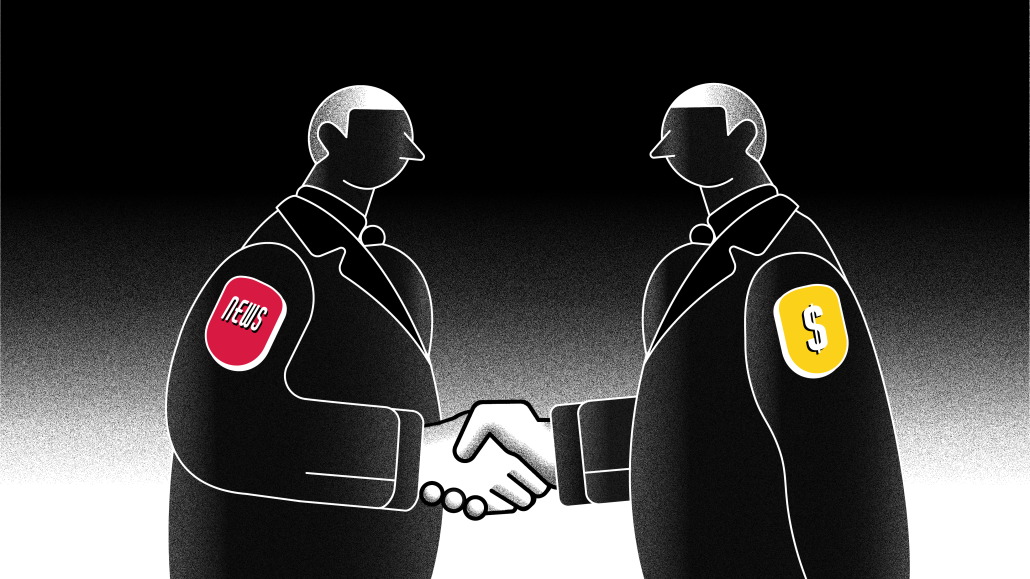 Ivy Liu
Editor's Note: This story is part of a 10-part series that examines life after the third-party cookie. Visit this interactive graphic outlining the full series here.
Direct deals between advertisers and publishers are back, but then again they never really went away. They're just being pitched harder and considered more carefully now as advertisers see publishers as a valuable source of audience data in the absence of third-party cookies. What's old is new again amid advertising's reckoning with privacy.
"Marketers are getting organized on preparing for targeting without third-party cookies and the most scalable thing they can test currently are audiences curated by publishers," said Chris Kane, founder of programmatic consultancy Jounce Media.
So much so that for one European publisher this shift is influencing how it makes money, moving euros away from programmatic auctions and into direct sales.
"Before the pandemic, we were heading towards 70% share of programmatic sales but this year we're only at 60% where good old-fashioned insertion orders are bringing in more revenue," said the publisher's commercial lead on condition of anonymity because they were not cleared to talk to Digiday.
Insertion orders are handed by advertisers to publishers to ensure ads are placed on a site. That these deals, which predate programmatic, are back en vogue is good for publishers because the deals aren't contingent on an intermediary and therefore the media dollars go directly to them. As the exec explained: "Even though agencies don't really like IOs they seem to acknowledge that due to [Apple's Intelligent Tracking] ITP and privacy-related limitations IO in some cases actually do their job and outperform programmatic strategies."
Maybe this time, though, the appetite to get these direct deals done makes them more prevalent. After all, publishers have a habit of playing this card anytime media dollars going into Google and Facebook are in the spotlight. It happened in the run-up to the General Data Protection regulation and before that during the brand safety crisis. And yet as successful as these moves have been for some premium publishers, for many others they've flattered to deceive. Nevertheless, publishers are loath to let a good crisis go to waste and, like clockwork, are wheeling out a familiar pitch as the search for alternatives to third-party cookies sputters along.
Understandably, advertisers are all ears. They need to know where they can find data that fills the growing gap left by fewer third-party cookies in circulation. Premium publishers are one of a few sources. And the audience segments they own can then be made accessible to advertisers in the form of either new bid request signals provided by the publisher or more simply through a bid request deal ID. Put another way: premium publishers are telling advertisers they can access their data more effectively if they buy media from them versus through other ad tech vendors. Some advertisers are putting those claims to the test.
BOTTOM LINE
Advertisers are doing more direct deals with publishers, but it might not necessarily result in more cash flow for those media organizations.
"We expect high increases in volumes and price inflation on the private marketplace and programmatic guaranteed deals with publishers directly, especially among the larger advertisers," said Ruben Schreurs, group chief product officer at media investment analysis specialist Ebiquity.
It goes to show how amorphous the idea of these direct deals is. For the anonymous publisher, it's more about the hands-on process of brokering deals directly with advertisers. For Ebiquity's clients, it's more about the automated, programmatic side of media like programmatic guaranteed and private marketplaces — especially now that there are more advertisers capable of facilitating these types of deals.
Usually, those programmatic deals revolve around a straightforward premise: publishers use first-party cookie data to build profiles on their site visitors who are then packaged up into audiences via data management tech either they own or from a company like Permutive before those audiences are touted to different advertisers using a deal ID.
Nestle, for one, has been meeting with publishers to discuss brokering these types of deals at a global level.
As has luxury brand Montblanc. Its global head of media and advertising Maria von Scheel-Plesse said as much at the Programmatic Pioneers summit in May where she stressed that direct partnerships with Montblanc's top partnerships are a priority. This could be through a private marketplace, a direct data-sharing relationship, or a fusion of the two.
In fact, some of OMD's clients are pursuing the latter.
"We're currently setting up and piloting private data marketplaces," said Miles Pritchard, managing partner of data management solutions at OMD EMEA, who declined to name exact clients. "These use deals IDs and direct-SSP integrations to support audience targeting across the individual publishers, networks, and the open web."
So while these deals aren't as direct as they might sound given there are still agencies and ad tech vendors doing much of the heavy lifting for both advertisers and publishers, there's less friction between those two points than maybe there has been in the past. For example, demand-side platforms like Centro are building tools to help marketers understand the fair market value of inventory before they sign up for a deal ID. On the other side of the supply chain, supply-side platforms like Xandr are working with sets of publishers to package their inventory into a single deal ID that will only work across inventory on those sites — a curated marketplace.
A volume game
It sounds great in theory for all parties concerned: advertisers get to reach high-value audiences based on rich data sourced from publishers: publishers get more money as a result of there being fewer hands in the cookie jar. The reality, however, is a lot less straightforward.
Take the publisher that's enjoying a bump in insertion orders. It also feeds its own first-party data into private marketplace deals in the hope that advertisers will pony up. In some ways, it has worked as its share of budgets has gone up off the back of the move, but in other ways, it hasn't as CPMs didn't rise.
The key takeaway is that if the publisher can be better than its competitors in generating value for advertisers then they place a larger share of their budgets in those impressions. So for this publisher, it's a volume game rather than a pricing game.
"Costs will likely go up (especially at the beginning of this journey) but so too should the performance of the media as well as consumer trust, better brand image, and reduced risk for being incompliant."
Little wonder then why many publishers are taking a more pragmatic stance on these types of deals as evidenced by the breadth of tests currently in play.
Some like News UK is pitching its own data platform so an advertiser can work directly with the publisher's data in a privacy-centric way. Advertisers can model data sets from their existing target segments or modify based on News UK's proprietary preference, opinion and emotion signals. On the other hand, Axel Springer is working with ad tech vendor Xandr to allow advertisers to set up programmatic guaranteed deals across its inventory. Furthermore, Future is using its new audience data platform to generate richer segmented data sets for impressions advertisers to buy via insertion orders, programmatic guaranteed or private marketplace-style deals.
"We monitor what advertisers are spending across our properties and are talking to them to try and move those budgets into PMP deals so that they can start to get better at targeting across different environments with high-impact solutions that they can't get on the open market," said Nick Flood, global commercial operations director at Future. "And of course, we can charge higher yields and have better relationships as a result of these deals."
Sure, there's less urgency for these deals now that Google has given those cookies a stay of reprieve in its browser, but they are already unavailable across a large part of the web. Also, there's the cost of one-to-one marketing to consider.
The thick shell that has to be put around data amid intensifying regulations and privacy concerns is changing the economics of media buying. It's not just a cost-of-sales issue now so much as it is a broader reframing of media sales, supporting technology, and data across the board, said Cory Munchbach, chief operating officer at customer data platform BlueConic.
"Yes, costs will likely go up (especially at the beginning of this journey) but so too should the performance of the media as well as consumer trust, better brand image, and reduced risk for being incompliant," said Munchbach. These are not going to be captured in the advertiser's budget or media plan but they are very real line items in the overall equation that must be considered in any discussion here. What got us here is largely due to a lack of transparency and privacy that affords the opportunity to recast the whole dynamic for the better.
https://digiday.com/?p=424680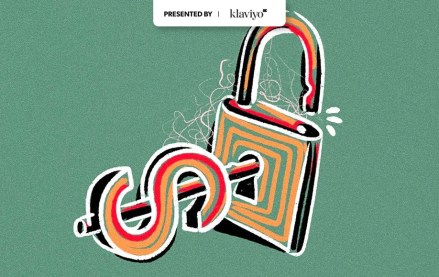 December 8, 2023 • 5 min read
Future plc's CFO Penny Ladkin-Brand announced on Thursday that she is stepping down, as the U.K.- based media company reported declining revenues and a new two-year investment plan to get back to growth.
December 7, 2023 • 13 min read
In this week's Media Briefing, publishing executives share how the task forces they created earlier this year to oversee generative AI guidelines and initiatives have expanded to include more people across their organizations.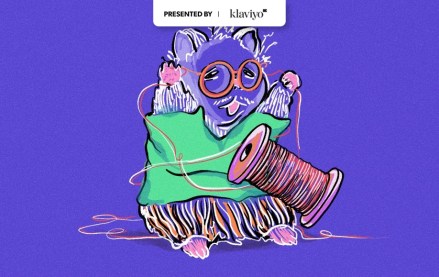 December 5, 2023 • 6 min read
News publishers are cautious to pour more resources into Threads, as limited available data makes it difficult to determine whether investing more into the platform is worth it.