Publishers are using their PMPs to answer advertisers' efficiency demands
July 2, 2019 • 5 min read
•
•
Programmatic advertisers have grown more comfortable buying publishers' inventory on the open marketplace. That brings up questions about what role, if any, publishers' private marketplaces, which enable publishers to maintain direct relationships with advertisers buying their inventory programmatically, now play.
Publishers such as Leaf Group, AccuWeather, BuzzFeed and Dotdash have seized on ad buyers' efforts to make their programmatic buys more efficient through supply-path optimization, a catch-all term for techniques to identify the most effective and cost-efficient means of programmatically buying publishers' inventory. The popularity of supply path optimization among programmatic advertisers has given rise to a complementary undertaking among programmatic publishers that Scott Messer, svp of media at Leaf Group, has dubbed "demand-path optimization."
"Demand-path optimization is the reverse of supply-path optimization. I'm looking at what's the most efficient path to get marketers' dollars to me," said Messer.
Demand-path optimization is an important undertaking among publishers in order to reinforce their role in the programmatic supply chain as more than inventory providers. Historically PMPs have been able to reinforce publishers' role by offering safe havens for advertisers interested in buying ads programmatically but concerned about brand safety and fraud issues with inventory available through open auctions. However, ad verification vendors and initiatives like ads.txt have helped to assuage those concerns, and the rise of header bidding combined with advertisers' and agencies' embrace of supply path optimization has given ad buyers confidence that they are able to sufficiently access high quality, high performing inventory in the open marketplace.
"The open exchange, if bought in a responsible way, is the best way to scale against the audiences we care about," said one agency exec.
"PMPs have always been a part of what we do, but the majority of our buying is more focused on the open exchange. It's a symptom of having clients running campaigns that are more performance-based," said a second agency exec.
While publishers are not against advertisers buying their inventory on the open exchange — money is money — they are working to position their PMPs as being able to offer better performance for advertisers. For example, AccuWeather has some PMP deals with advertisers that cover the same inventory that the publisher makes available on the open exchange. But when that inventory is purchased through its PMP, AccuWeather can apply its first-party data so that the ads only run when certain conditions are met that would maximize an ad's performance, such as controlling for higher viewability. "The more powerful we can get with our first-party [data] is where we can defeat that [sentiment among ad buyers of] 'Oh, I can just get this in open for cheaper,'" said Sarah Krembs, national director of strategic sales at AccuWeather.
In addition to using their PMPs to enhance the inventory that advertisers can access, publishers are increasingly using their PMPs to enhance how advertisers access their inventory. For Dotdash, the role of the PMP "has definitely evolved because, with supply-path optimization, we're able to say these are the primary SSPs we use and this is the best way you can access our inventory. It brings back the conversation of this is why the PMP is valuable, because you're getting a direct connection into what we do and how we do it," said Sara Badler, svp of programmatic revenue and strategy at Dotdash.
To demonstrate the value of its PMP, Leaf Group provides its PMP advertisers with win-rate curves to guide their programmatic bids in order to improve their chances of securing its inventory. These graphs chart clearing prices against win rates in order to show an advertiser how many impressions an advertiser may expect to receive at different bid prices, and they can break down an advertisers' odds for different scenarios, such as the site section or audience location that an advertiser has its eyes on.
Additionally, Leaf Group is working with advertisers to identify the most efficient buying paths through the programmatic supply chain, such as what combination of demand-side platform, header bidding wrapper and supply-side platform would yield the best performance at the best price. That work takes advantage of the data that Leaf Group has access to, such as its first-party data and its revenue shares with various ad tech vendors.
For publishers, being able to provide transparency into the path to their programmatic supply has historically been a challenge. Their contracts with SSPs usually precluded them from being able to share information like the fees that an SSP charges for sales it facilitates. But that is changing as advertisers, agencies and publishers have pressured ad tech vendors for more transparency into the proverbial ad tech tax.
BuzzFeed has been able to provide more of that transparency by resigning contracts with its SSPs or enabling options within the SSPs to share that information with advertisers, said Michele DeVine, senior director of programmatic partnerships at BuzzFeed.
Publishers are taking advantage of other information to boost buyers' interest in their PMPs. AccuWeather has its sellers monitor what advertisers are purchasing its inventory on the open exchange and at what prices, said Krembs. This recon work enables its sellers to upsell open exchange advertisers on setting up a PMP deal. BuzzFeed provides its sales team with weekly reports that show which advertisers are buying its inventory through the open exchange and which are buying through its PMPs. That insight into the open market activity gives BuzzFeed's sellers a view of what inventory, including content types and ad formats, an advertiser is buying, which they can use to craft a PMP pitch for that advertiser. "I always tell our sellers that we haven't lost when a buyer has gone into the open market," said DeVine.
That monitoring can also help publishers to ensure they are not losing PMP buyers at a time when they may be more vulnerable to that happening. While it may seem obvious that a publisher should monitor its PMP activity and check for inactive advertisers, it can be all too easy for a publisher to set up a PMP and then forget it. That's why Dotdash's Badler schedules a quarterly "spring cleaning" for all of the publisher's sales teams to review its PMP deals. "It's a good refresher because you set up so many different types. You set up mobile and desktop and outstream and pre-roll, and you just want to make sure you're being thoughtful in what you're doing," she said.
https://digiday.com/?p=339505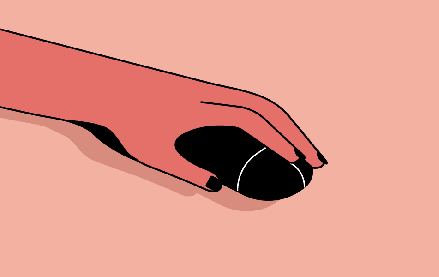 December 1, 2023 • 3 min read
People claim that the role of chief diversity officer is vanishing. However, AI is booming, and the CDO can help ensure responsible AI.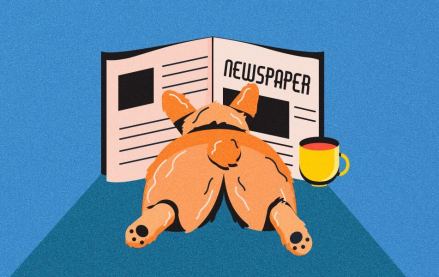 November 30, 2023 • 4 min read
Digiday+ Research found that publishers' programmatic ad revenue didn't quite live up to expectations this year, but they still see it as a growth area.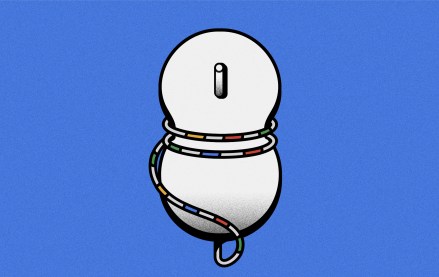 November 30, 2023 • 13 min read
For a couple of publishers, referrals from Google are down upwards of 60%.