'This is a bet for us': BuzzFeed looks to blend video and experiential with Internet Live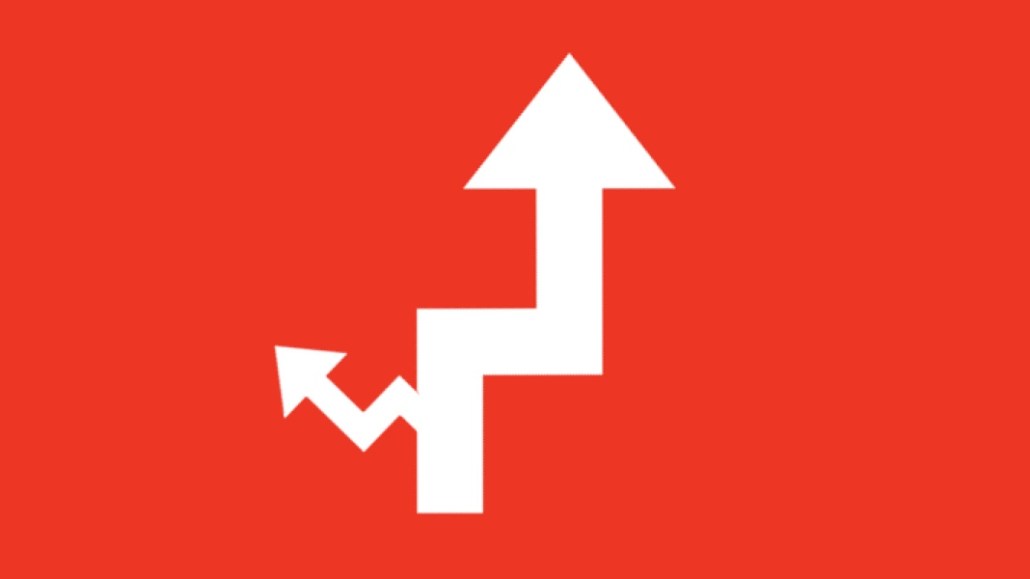 Digital-native publishers such as Complex and Refinery29 have had success bringing their brands to life with events. BuzzFeed's attempt at this involves taking internet culture out of our computers, putting it on stage, filming it, and stuffing it back in.
On July 25, about 700 people gathered at Webster Hall in Manhattan for a taping of Internet Live, a kind of variety show that BuzzFeed will distribute as a video on August 4. Produced in partnership with Show Shop, the BuzzFeed event offered attendees a chaotic blitz of musical performances, skits, interviews and presentations. Headlined by talent ranging from Lil' Nas X to JoJo Siwa to Mayor Bill De Blasio, the event, which BuzzFeed began discussing internally this spring, represents another attempt by BuzzFeed to mix its enormous social footprint, video and content expertise into a new business opportunity.
"This is a bet for us," said Ben Kaufman, BuzzFeed's CMO. "This is us believing there's a real business here, whether it's selling this show to a network, selling brand integrations, selling merch; this is something that BuzzFeed has a unique right to do."
The bet likely cost a fair number of chips. While BuzzFeed declined to comment on how much Internet Live cost to produce, two sources in the events industry estimated that Internet Live's likely ran well into the six figures, depending on how much of a deal they were able to get on the talent.
"If you told me that a show with all these artists cost $500,000, I wouldn't blink," one said, adding later that BuzzFeed's reach and clout could have bent the event's talent costs down from that sticker price.
Without commenting specifically on that price, Kaufman noted that BuzzFeed's cultural standing and clout helped with that. "BuzzFeed's brand is an amazing convening power of talent," he said. "This cost far less than it would if we weren't BuzzFeed."
Those are large sums for most publishers, but BuzzFeed, which has raised nearly $500 million since its inception, is one of the few digital-native publishers big enough to experiment in this way. BuzzFeed generated more than $300 million in revenue in 2018, but failed to turn a profit, according to The New York Times.
To fill the room, BuzzFeed invited members of its BuzzKeepers, a kind of focus group it maintains, plus staffers, journalists, and a few clients, Kaufman said.
While its presentation at times felt ragged in person, the night's programming had a refreshingly wholesome flavor. The female cast members of "Jersey Shore" participated in a good naturedly catty sandwich-making contest; Mayor Bill de Blasio and his wife, Chirlane McCray, played the Newlywed Game-style during a conversation with BuzzFeed News editor Ben Smith. On a separate stage, two BuzzFeed editorial staffers, Ryan Broderick and Katie Notopoulos, walked through a PowerPoint presentation about a gamer and cosplayer, Belle Delphine, who sold her bathwater to gamers; Sam Primack, currently starring in the Broadway play "Dear Evan Hansen," earned big applause for a performance of "Waving Through the Window."
Not all the show's segments worked. The audience largely ignored a conversation between BuzzFeed News reporter Zahra Hirji and Alexandra Villaseñor, a teenaged climate change activist; a live set by comedian Eva Victor failed to hold the audience's attention; a bit about memes starring SNL cast member Heidi Gardner earned no laughs.
But taken in total, Internet Live holds the raw material for something that could appeal to a wide audience, along with plenty of space for advertising activations. "Our goal is to crack a format the audience loves," Kaufman said. "You'll see natural moments where you could imagine a brand, but we have no [brand activations] for this show intentionally."
Publishers began leaning into experiential marketing several years ago in a bid to diversify their revenues. Some events created by digital publishers, such as Complex Networks' ComplexCon or Refinery29's 29Rooms, have grown into programs that generate millions of dollars a year in revenue.
To date, BuzzFeed's forays into events have been more limited. While it has organized non-sponsored events in the past – an event called Queer Prom, for example, which it presented during Pride Month in 2017 and 2018 – much of BuzzFeed's experiential work has been of the built-if-sold variety, Kaufman said. Two recent examples include Camp Better Money Habits, which it produced as part of a deal with Bank of America and Kamp Kona, produced for Hyundai (Neither has any relation to Camp, the Kaufman-founded toy store that opened this past winter).
Internet Live is different because it is built to support more ways to make money. The event, which was filmed with multiple cameras, will be cut into a single show, likely to last about 20 minutes, that will be distributed across YouTube, Facebook, Twitter, Snapchat and BuzzFeed's own websites in early August. Kaufman said BuzzFeed will explore the prospect of selling Internet Live as a regular show to either a platform or to a television network.
Though this first Internet Live was free, Kaufman listed ticket sales, along with sponsorship, video ad sales and licensing among the other possible revenue streams that subsequent versions could have.
"It's cool to see them still doing innovative stuff like this," said Joe Cooper, a creative director at events production and creative agency L37. "The fact that they pulled it off in under a month is crazy."
https://digiday.com/?p=341963