Architectural Digest expands digital video to B2B subscribers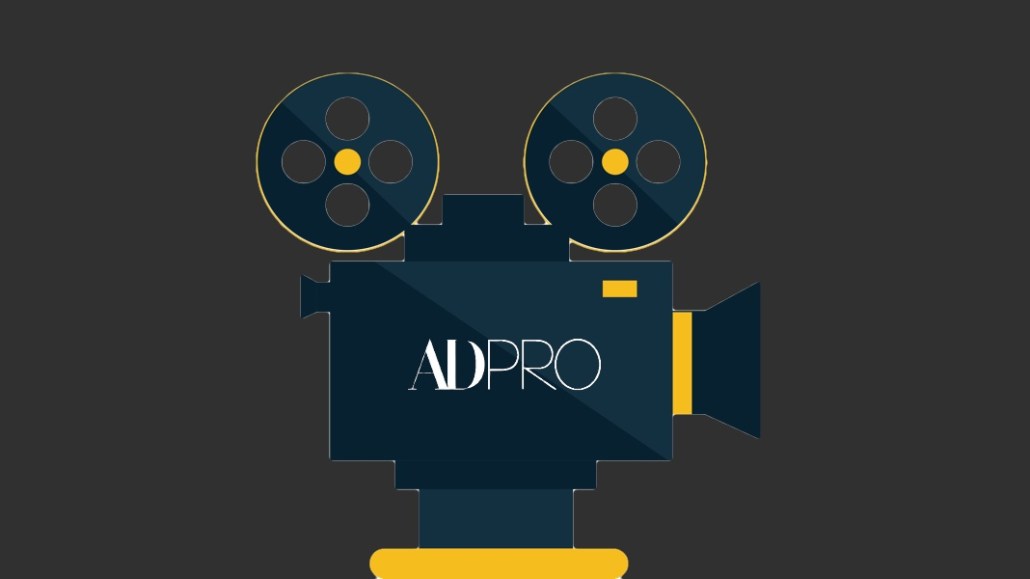 Architectural Digest has figured out the economics of digital video for its ad-supported business. Now it will try to make them work for a much smaller B2B audience.
On Wednesday, May 15, Architectural Digest will launch "Behind the Design," a series of documentary-style videos that dive into the minutiae inside some of the design world's most important homes and offices. It has already shot videos featuring Danish architect Bjarke Ingels's office in New York and designer Bunny Williams' home in Connecticut. The videos will be available exclusively for AD Pro members, a B2B subscription product launched last month. The videos will live on a paywalled section of Architectural Digest's website.
For now, Pro videos will be created as a way to dive more deeply into content that AD editors and producers are already making for the ad-supported version of AD. "This is about wringing another layer of content out of work we're already doing," AD editor-in-chief Amy Astley said.
"Behind the Design" is the first series that will be exclusively for AD Pro subscribers, but moving forward, AD Pro is discussing how to create video around industry tentpole events such as Maison&Objet, a home and design event that takes place in Paris every fall. But the plan will be to produce video content that will be relevant to every AD Pro subscriber. Through its first year, AD Pro subscribers should get around two videos per month, a Condé Nast spokesperson said.
Publishers that spent the past five years figuring out how to produce digital video in a sustainable way did so by banking on digital advertising revenue. Figuring out how to make video economically viable for a much smaller but much more valuable audience that also expects a host of other content and services — AD Pro users get exclusive access to Architectural Digest's archive, exclusive content and trend reports, invitations to exclusive events and access to a jobs board — will be a major point of emphasis as Conde Nast continues its push to launch subscription products for every single one of its editorial titles in 2019.
Though Architectural Digest expects to be able to add some kind of sponsorship or advertising to its videos eventually, series like "Behind the Design," which will cost more than a series produced in-house, are strictly an audience play.

"I don't think this is a function of cost," said Eric Gillin, the chief business officer of Condé Nast's lifestyle collection, which includes Architectural Digest as well as titles such as Bon Appetit and Epicurious. "In ad-supported media, you can learn what 10 million people will like at the expense of learning what 100,000 people will love. AD Pro is about understanding what people love."
Architectural Digest is the sixth-biggest video content creator in the home and DIY category, according to Tubular Labs rankings. It has amassed nearly 12 million subscribers across YouTube (1.3 million), Instagram (4.1 million), Facebook (4.3 million) and Twitter (2 million).
AD Pro, created for design professionals, will reach a much smaller audience. Gillin expects to amass 15,000 subscribers in the first year, each paying either $240 a year for an annual membership or $25 per month for a monthly one.
For some things, AD leaned on the infrastructure of its parent company, Condé Nast, in standing up AD Pro. For example, the paywall team that helped stand up paywalls for Vanity Fair and Wired helped build the metered paywall for AD Pro.
Yet in many respects, the resources and manpower that power AD Pro are separate from the ones that run the AD website and print magazine. AD Pro hired a separate 10-person team of reporters to cover the goings-on in major design markets including New York, Chicago, Los Angeles and Dallas. Though AD has its own video team, the publisher hired a separate production team, Noë and Associates, to produce "Behind the Design."
It hired Noë and Associates in part because AD Pro's video strategy is not dependent on creating a lot of ad inventory; while Gillin hasn't ruled out sponsorship for AD Pro's videos, the chief priority for AD Pro content is an experience that users enjoy (i.e., one without annoying ads).
Condé Nast has been busy pitching itself as a video-first publisher to advertisers, and it is also experimenting more and more with using video to diversify its businesses. Bon Appetit is using a windowing strategy, in which it offers video series exclusively in one digital place at a time, to try and lure its most passionate viewers to install its OTT app. The hope for the videos it is creating is that they will have value for longer periods of time.
"When you have a subscription-based model, you can create the kind of content that creates long-term value," Gillin said.
https://digiday.com/?p=334013