Agent for change: The FT's commercial chief Jon Slade is optimistic about publishing's future
March 15, 2018 • 9 min read
•
•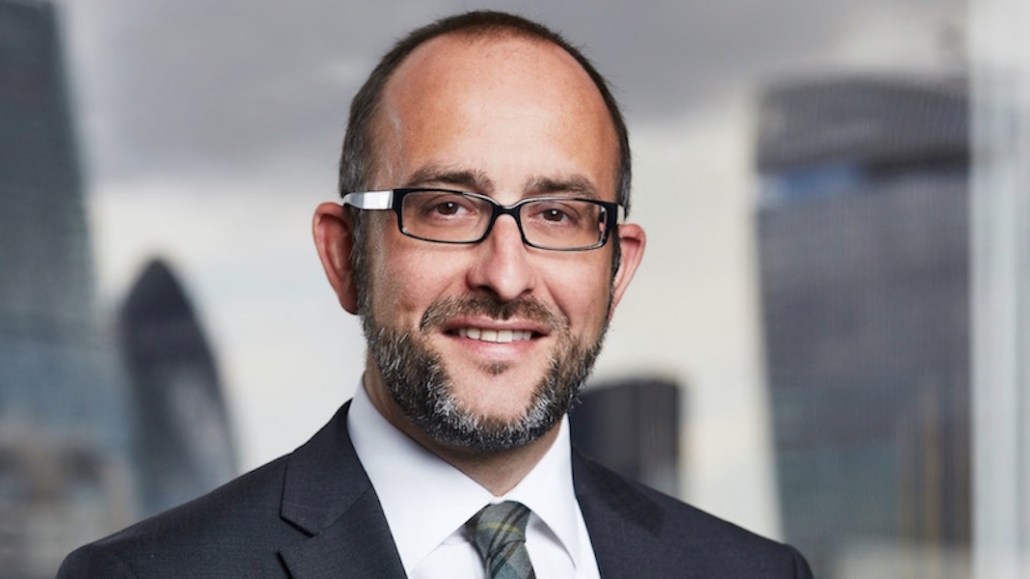 This article is a free preview of the new issue of Digiday magazine, our quarterly print publication that's distributed to Digiday+ members. To find out more about Digiday+ — and to subscribe — please visit the Digiday+ section.
Six months ago, a charismatic 16-year-old strode into the office of Jon Slade, the Financial Times' chief commercial officer, and told him the FT had it all wrong. The boy had been at the publisher's Southwark office in London on work experience and wanted to offer his view on how the FT could better engage with young audiences. His pitch: The FT should make its content free to access for all students, find a sponsor to underpin that and send them the most relevant news based on what's in the school curriculum. "I sat up and listened," says a smiling Slade.
Appreciation of younger generations' respect for quality media is one of the reasons Slade feels more buoyant about the future of publisher business models than he used to. "There's a confidence that comes with that age group that forces you to get rid of the clutter that can crowd your day-to-day vision and gives a different perspective," he says. "They value quality news more than they're given credit for."
Within two weeks of this impromptu meeting, the FT had over half the schools in the U.K. involved, and it secured Lloyds Bank as sponsor, with the result that some 20,000 schoolchildren now regularly visit FT.com. That free-access project is part of the FT's ongoing mission to appeal to audiences at both ends of the age spectrum, to ensure it can continue building its subscriber base. At 910,000 paying digital and print subscribers, the FT isn't doing too badly. The publisher's advertising business is also in good shape, accounting for just under half of the FT's revenue — a far cry from 2002 when around 80 percent of revenue came from advertising, according to the publisher.
Arriving at that point has taken unwavering leadership and commercial strategic vision, attributes that Slade's colleagues and peers say he has in abundance. As a member of the FT board and chief commercial officer, the 44-year-old Slade is responsible for the FT's advertising and subscription business, as well as the circulation of its print newspaper, overseeing 713 people. He has ambitious plans for continuing the FT's ongoing transformation from a seller of ad space to a marketing services business entwined with a subscription business. It's a formula Slade believes will guarantee a sustainable business model for journalism. "Subscriptions and advertising are two sides of the same coin. It gives us two engines to fly the airplane instead of one," Slade adds.
Protector of the brand
Slade is well-known for pushing back against recurring industry issues like ad fraud and brand safety. He oversaw the launch of the FT Commercial Charter in 2017: a pledge to advertisers that the FT would uphold clear standards on areas like viewability, nonhuman traffic, brand safety, third-party verification, reporting and pricing.
The FT made good on that pledge last September, cracking down on domain spoofing of its inventory after an internal investigation revealed it to be prolific across 15 ad exchanges. The publisher estimated the value of the fraudulent inventory to be £1 million ($1.4 million). As a result, 24 ad exchanges cleaned up what ads they were allowing through. "It makes me mad," says Slade heatedly, "that the industry has put up with it [fraud] for so long and not been willing to call it out."
Since the FT went public with its crackdown on domain-spoofed inventory, other publishers like News UK, which owns The Times of London and The Sun newspapers, have followed suit. Slade is hopeful this momentum will continue. "The genie isn't going back in the bottle. The industry is rightly furious," he says. "As both a buyer and seller [of media], I'm furious that it [ad fraud] is as prolific as it is."
Slade's tough stance on brand safety and his protectiveness of the FT brand hasn't gone unnoticed. "Even five or so years ago, we had to convince them [the FT] of the controls and safety we had built into AdX before they considered doing anything programmatic," says David McMurtrie, Google's head of publishers for the U.K. "Everyone, from Jon down, is a guardian of the FT brand and doesn't want that to be diluted." The FT has remained strict on who it partners with, choosing only Google and TrustX as authorized resellers of its inventory. "That [strategy] comes directly from Jon," McMurtrie adds.
Slade is also known across the industry for not mincing his words. "Jon is a tough negotiator. He isn't afraid to step back from a deal if he doesn't think it works for him," says McMurtrie. "But he is very fair in his approach and will always listen to alternative viewpoints."
Architect and visionary
Colleagues and peers describe Slade as an "incredibly focused" individual known for his high integrity and respected as much for his knowledge of and contribution to product development as for his work on the commercial and marketing sides of the business. "Everyone who knows Jon, whether it's a client, colleague or competitor, thinks of him as a very smart person, grounded and intellectual," says Dominic Good, former global sales director for the FT.
Slade has worked at the FT since 2002, aside from a two-year spell at News UK from 2005 to 2007. In his early FT years, he looked after the FT's technology clients, which armed him with a deep understanding of technology and digital. When he returned to the FT in 2007, it was as global head of strategic sales, where he was tasked with building a strategic sales team and the FT's first creative solutions team. Colleagues recall that he naturally gravitated toward digital and became an expert in ad tech, meticulously choosing the right people to build the FT's ad operations team, now run by Anthony Hitchings, while methodically choosing the right technology partners and ensuring the sales team was equipped with the right products to sell based on the FT's [audience] data.
"Jon was the architect and visionary for what that team should be," Good adds. "I didn't realize at the time just how good the setup was, but it is industry-leading. The capabilities the FT has in ad tech and its very strong data offering — that's all down to Jon." Slade was promoted to CCO in 2016, a role newly created after the departure of former deputy CEO Ben Hughes. "When Ben left, our CEO John [Ridding] said that he had left large shoes to fill, but that luckily Jon had very big feet," Good recalls.
Slade's strategic direction and deep knowledge of technology helped drive the FT's product development and data strategy in a way that strengthened the FT's advertising proposition and gave it an edge, according to Good. "He has been one of the experts guiding the FT along a technology route that is now paying dividends. He was an agent for change," Good says. Slade pioneered new measurement models like cost per hour at the FT, which The Economist later picked up. Although the model didn't manage to break into mainstream use, its introduction did help reset the debate around what clients should pay for and the need to look beyond click-through rates as a meaningful metric.
Transforming into a marketing services business
Slade spends a third of his time on product development and strategic investments. Last year, that involved the acquisition of video agency Alpha Grid to build out FT Squared, the publication's content studio. More than half the briefs that come in now are for branded content, according to Slade. The FT took a majority stake in London-based research firm Longitude earlier this year. The aim is to offer advertisers Longitude's research and thought leadership alongside its media distribution of advertising and branded content, plus its creative and video production that its Alpha Grid team provides.
Slade describes this latest investment as one of the most important steps in the FT's transformation from a "seller of ad space," as it was when he first started there in 2002, to becoming a fully rounded marketing services business. "When I came back to the FT [in 2007], I knew that unless we did something, we'd be commoditized into nothing. This [Longitude acquisition] is perhaps the epitome of that thinking," says Slade. "We want to help clients understand how to connect their brand to audiences via thought leadership, then create the content and distribute it to one of the world's most powerful and wealthiest audiences."
Aside from his professional life, Slade is an avid marathon runner, has a passion for military history and has what close colleagues describe as a very dry sense of humor. That humor comes out while talking about his children. Dominating the wall next to his desk that overlooks the Thames River are brightly colored pictures drawn by his three young children. Balancing family time while keeping up with the demands of the job in a continuously shifting media landscape has been one of his biggest life challenges, he stresses.
To ensure he regularly sees his children during the week, he leaves work promptly at 5:10 p.m. to make it home for story time, checking back with work later in the evening. He excitedly lists the current favorites: British author Enid Blyton's "The Magic Faraway Tree" and "The Wishing-Chair," admitting that at times he throws himself so completely into the stories that his children have to beg for a change, to which he submits reluctantly. "Irrespective of how stressful, crazy or complicated the day has been, there is an enforced stop that comes at 6:30 p.m. that says whatever you were thinking up to this point, park it," he adds. "You just can't have a conversation with 4-year-olds while thinking about media strategy."
The same gusto and focus Slade gives his family is what's earned him such respect among peers. "Jon is one of the great leaders in our industry," says Jason Kint, CEO of publisher trade body Digital Next Content. "He is pivotal to the success of the FT, a media brand which has been leading the industry in raising its value with both audience and advertising partners."
Image courtesy of the Financial Times
https://digiday.com/?p=279602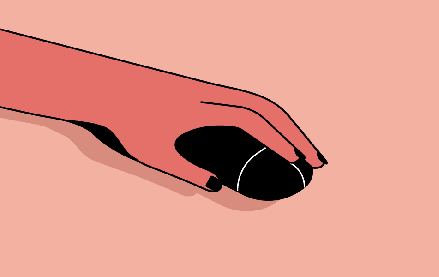 December 1, 2023 • 3 min read
People claim that the role of chief diversity officer is vanishing. However, AI is booming, and the CDO can help ensure responsible AI.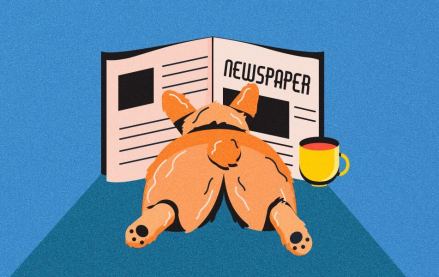 November 30, 2023 • 4 min read
Digiday+ Research found that publishers' programmatic ad revenue didn't quite live up to expectations this year, but they still see it as a growth area.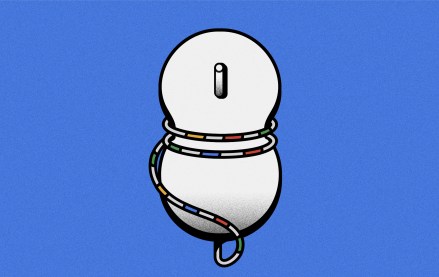 November 30, 2023 • 13 min read
For a couple of publishers, referrals from Google are down upwards of 60%.