Media Buying Briefing: What the Media Buying Summit revealed about agencies' main pain points
October 9, 2023 • 5 min read
•
•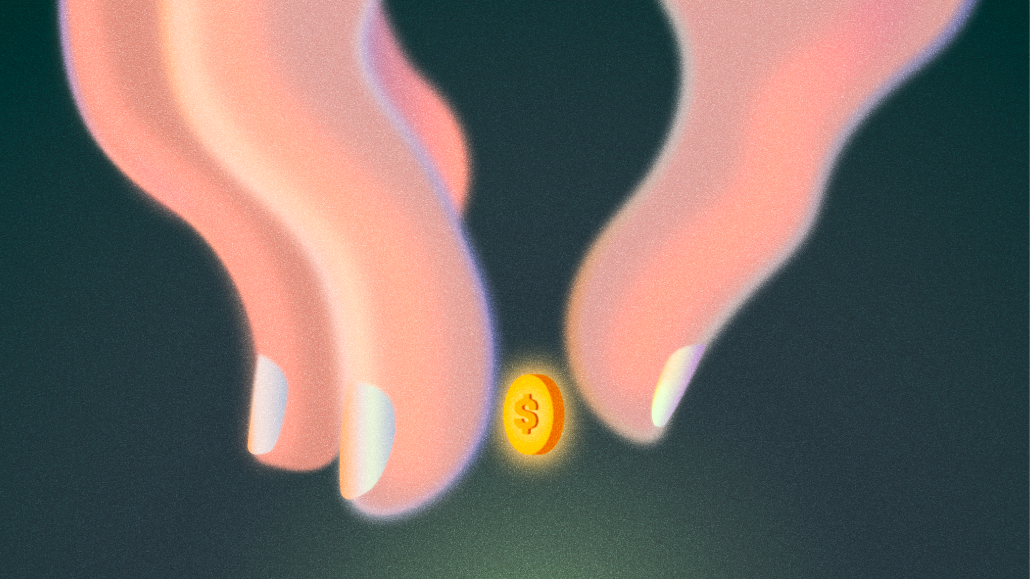 Ivy Liu
With another Digiday Media Buying Summit in the books, it's clear the agency world has some figuring out to do. There are a number of headwinds blowing in agencies' direction hampering the ability to move forward without strain and extra effort, based on conversations onstage, offstage and in the town halls over the course of three days in Naples, Fla.
In order of importance, the headwinds include whiffs of diminished revenue due to client uncertainty on budgets, the continued threat of in-housing, and the challenges to investing in CTV and digital in general.
Money woes
Let's start with the biggest threat: diminishing revenue for media agencies in 2023. Although no agency would speak on the record about their challenges here, privately a few agency executives acknowledged that clients are cutting back spending in Q4, due to uncertainty going into 2024. That said, Digiday's own research and focus group with several investment heads at major media agencies painted a slightly more positive picture of client spend expectations next year.
And ad-tech and measurement vendors who usually do brisk business with agencies in Q4 — since agencies, like all businesses, face use-it-or-lose-it choices with 2023 budgets — are finding those agencies not spending on their services since the monies are being returned to the bottom line.
"I usually do my biggest numbers with agencies in fourth quarter," confided one head of agency relations at an AI-driven measurement provider who declined to speak on the record. "But really since second quarter, my [agency] clients have cut back budgets and they've lost people."
There have been some warning signs, with a few major agency CEOs gone from their positions in the last few months, including Doug Rozen at Dentsu Media, Sasha Savic at UM in June. Internationally, James Shoreland recently departed his post as CEO of U.K. and Ireland at IPG Mediabrands' Initiative. Other rumored departures within WPP's GroupM have been whispered but not confirmed. Something is definitely up.
Turning the in-housing out
During the two town halls Digiday conducted with agency attendees at the summit — which operate under Chatham House rules, meaning all comments are anonymous — in-housing came up as a challenge to media agencies on a few levels. For one, clients sometimes take business in-house without being ready to do the work and end up messing up the work, said one attendee.
"One brand manager wanted to play social media manager and they fumbled it," said the attendee. "How do we talk them out of that, or at least help them in making it right? It's happened multiple times even this year."
The impact on agencies often means losing personnel in that department when a client takes work in-house. But if the client ends up bringing the work back, it's often not easy to get the personnel back, either because that person moved on or because scope and fee changed, noted another attendee.
One possible solution when a client wants to take a function in-house, stated another attendee, is to be transparent with the degree of difficulty with the work involved. "a lot of times you want to safeguard that information if you think that they're going to learn it so well that they can do it in house, and you lose that relationship," said the attendee. "But it tends to be the opposite where they say,' God, that's a lot of work' and they don't want to do it."
CTV and digital video may be hot but it's also a hot mess
Besides the industry-shaking news that Netflix's head of sales Jeremi Gorman is gone after only one year of building the streamer's nascent ad sales business, attendees at the summit grumbled about challenges to working with Hulu. One attendee who spoke on condition of anonymity said Hulu removes code from spots that the client insists on being in the ad, and does so without informing the client or the agency.
But the bigger challenge to digital TV investment continues to be an inability of agencies to control where their ads are going and what they're up against in content. One town hall attendee lamented the lack of transparency with YouTube.
"I cannot believe that there's not an easier way where you can go in and do a preferred placement list, just like you do for programmatic and display and other types of formats," explained the attendee. "With YouTube, we have spent hours trying to do that. [Once we figured it out how to do it with help from Adalytics,] basically, the delivery was so paltry, it was it was ridiculous."
Measurement also remains a mess, despite the best efforts of the Joint Industry Commission trying to bring standards to evaluating the effectiveness of digital platforms. "If everyone gets on the same page with the plumbing that's a huge step forward," said Eric John, the outgoing vp of the Media Center at the IAB.
"We need to be careful with switching out one imperfect measurement system for another," added Matt Kramer, head of brand investment at Media.Monks.
Color by numbers
Influencer marketing platform Captiv8 analyzed the "Taylor Swift Effect" on Travis Kelce's social media presence and found that TV ratings and social media chatter are still surging since her appearances with him. —Antoinette Siu
In the three days after T. Swift's appearance, Stubhub saw a 175% increase in sales for the Chiefs-Jets game, making it the second-highest selling game of the season.
Total viewership for the game surpassed 27 million, making it the most-watched NFL broadcast since Super Bowl LVII.
#traviskelce and #nfl received 2.27 million and 1.02 million engagements, respectively, over the last two weeks.
Takeoff & landing
Independent agency PMG acquired Dallas-based Camelot Strategic Marketing & Mediawhich specializes in video, OTT and CTV investments.
Clean-room provider Samooha is enabling connection to Google's Ads Data Hub, which helps advertisers, agencies, and measurement firms analyze first-party data and campaigns.
Suhaila Hobba was named chief media officer for OMD USA, joining from Amazon MODE, where she was global head of digital, helping to build the ecommerce giant's in-housing efforts.
Direct quote
"Arguably the hardest campaign to measure is awareness, because awareness is not immediate metric. It's really a brand health metric."

— Swapnil Patel, managing director of McKinney, speaking at Digiday's Media Buying Summit.
Speed reading
Antoinette Siu, Marty Swant and I rounded up some of the major issues discussed onstage at last week's Digiday Media Buying Summit with stories here and here.
With the writer's strike in the rearview mirror, Tim Peterson takes a look at how the studies and networks plan to ramp production back up.
Sara Guaglione tackled the ripple effect publishers are feeling from changes Facebook made to its algorithm, which has led to massive drops in referral traffic.
https://digiday.com/?p=521084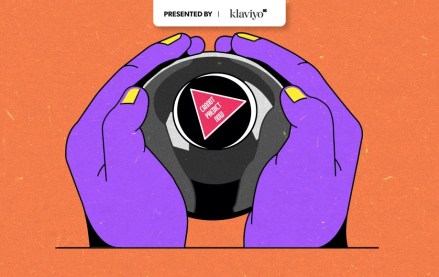 December 8, 2023 • 3 min read
2024 will be a major year for advertising as the U.S. presidential election boosts political spending. Agencies also anticipate other key drivers, including retail media, digital, sports and CTV, to contribute to growth.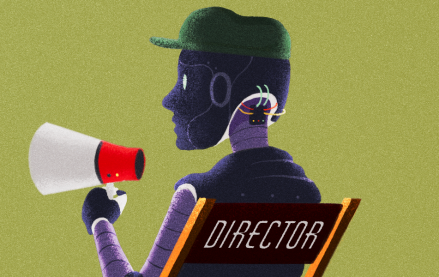 December 8, 2023 • 5 min read
Since ChatGPT became a breakout hit, the names of numerous AI companies and products have entered the cultural vernacular.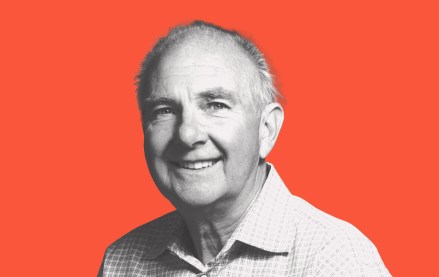 December 8, 2023 • 5 min read
As the world grows its own AI lexicon, Digiday spoke with the naming expert behind iconic names like Blackberry, Azure and the Impossible Burger.