Future of TV Briefing: Hollywood producers try to suss out the post-strike market for shows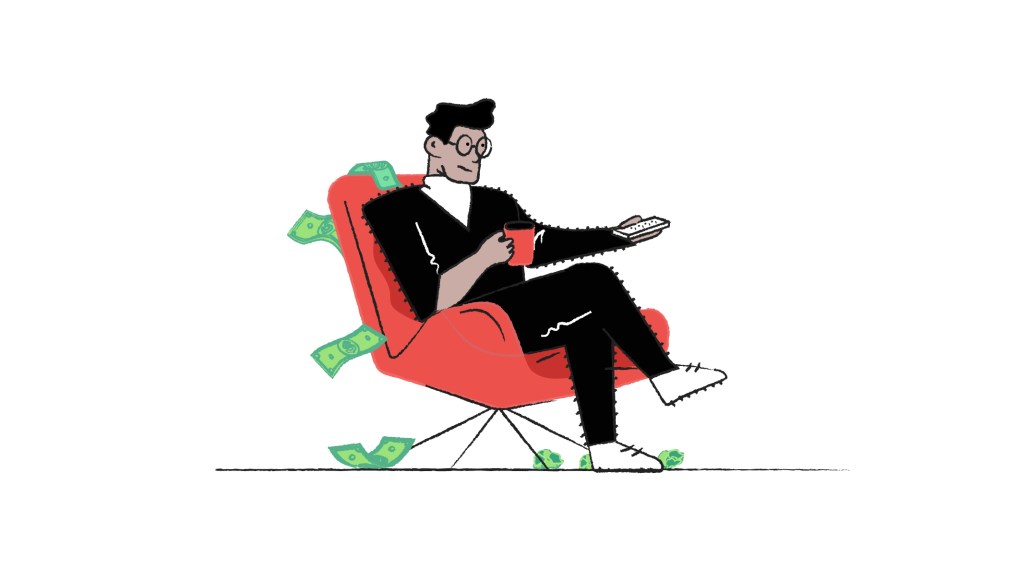 This Future of TV Briefing covers the latest in streaming and TV for Digiday+ members and is distributed over email every Wednesday at 10 a.m. ET. More from the series →
This week's Future of TV Briefing looks at the post-strike landscape for producers preparing to pitch projects to TV networks, streaming services and film studios.
'The bar has raised'
Netflix's ad chief exits, Netflix's planned price increase, Amazon's Prime Video ad pitch and more
'The bar has raised'
Last Wednesday morning, hours after the Writers Guild had ended its nearly five-month-long strike following its agreement with Hollywood's major film and TV studios, Sophie Mas was trying to get her bearings in the post-strike landscape.
"It's almost like doing a 360 in a week after waiting five months of every project being put on the shelf. It's a very weird rollercoaster," said Mas, the co-founder with Natalie Portman of production company MountainA.
A rollercoaster that's unlikely to let up anytime soon. Not only has the Screen Actors Guild yet to resolve its strike, which would release the full breadth of film and TV projects to return to production, but the next weeks and months are likely to see a flurry of ups and downs — maybe even some loop-the-loops — as TV networks, streaming services, film-and-TV studios and production companies sort out yet another new normal.
Similar to Mas, Scott Nemes has spent the past week reconnecting with writers to map out the new landscape. "Figuring out where different shows are creatively. Figuring out have the platforms shifted their points of view on certain projects," said the president of television at AGBO, the production company co-founded by "Avengers: Infinity War" directors Anthony and Joe Russo.
Additionally, Nemes and his team have been trying to ascertain people's availability to work on projects as an entire industry rushes back to writers' rooms and pitch meetings. "Who's available and who's working and who's not working, that's a bit chaotic at the moment," he said.
Compounding the chaos are the new(ish) economic conditions for TV and streaming projects. The industry has been in a correction period for at least the past year as streaming services' subscriber growth slowed while their costs grew and profitability pressures intensified. As the pandemic had accelerated the shift to streaming, the writers' strike appears to have catalyzed this correction with studios having slimmed down during the hiatus and looking to maintain their trimmer financial figures coming out of the writers strike.
During the strike, film-and-TV studios, including Amazon, Apple, CBS, Disney, Universal and Warner Bros., suspended deals with writers and producers, which enabled the studios to pause payments during the work stoppage. Now that the strike is over, many deals have been reinstated, but some studios, such as NBCUniversal's studio arm, are not extending the deals to account for the suspension. The decision not to extend deals means that the studios will not need to pay the total amounts that would have been owed under the deals' full duration. 
The expected increase in costs to studios resulting from the writers' strike's resolution — which includes pay increases, raises in residual payouts and new staffing requirements — likely factored into the decisions. But again, the decisions seem symptomatic of an overall cost-cutting trend.
"There's going to be a constriction in the business and the number of things that are made. And when [the studios] look at that and say, 'I have the opportunity to look at these deals earlier than I would have otherwise looked at them.' They're taking that opportunity," said a production executive who asked to remain anonymous. This executive said they had one "big-budget" project that was already set up with one of the major studios prior to the strikes, "but we know they're not going to make it."
These economic conditions make for an uncertain market for producers looking to pitch new shows.
"You're going to see budgets be crunched down. Certainly development volume is going to be crunched down," said Nemes.
"You hear some people saying, 'The market's really open, everyone wants development, everyone's ready.' And then you hear other rumors saying, 'Well no, maybe it won't be open again until Q1, Q2 next year," said Jaime Dávila, co-founder of Campanario Entertainment, the production company behind Netflix's "Selena: The Series" and Amazon's "Como Sobrevivir Soltero."
In reality, the market's status seems to be somewhere in between. TV networks and streamers are open but not as open as they were before the strikes.
"They're going to buy less, and they're going to buy in a more targeted way toward their needs and less about taking fliers on projects as they might have in the past," said Nemes.
That means producers have to be even more discerning now with packaging the projects they take out for pitches. "The bar for what might be considered an undeniable package has raised significantly over the last number of months," he said. "So I think, unless you have an absolutely undeniable package, it's probably not worth packaging."
Even projects that were pitched prior to the strikes are having to be reexamined.
"We were pitching stuff back in April and beginning of May. [Then] everything was stalled [when the writers went on strike on May 2]," said Mas. "So it's like, do we go back to the projects that were ready to be pitched? Are those projects old? And what are we going to do with them because we've been working on them for almost two years, most of them, working hand in hand with the writers and the showrunners and the directors? So it's a really weird time."
What we've heard
"I wanted to let you know that we are doing some reorganizing within our team and I will no longer be providing you with 1:1 guidance. Our small but mighty partner manager team strives to support as many creators as possible, which means we need to continually graduate our partners to support new ones."

— Email from a Meta partner manager to a creator that was shared with Digiday
Numbers to know
$8.99: New monthly subscription price for Warner Bros. Discovery's Discovery+ ad-free tier, a $2 increase.
10.9: Average number of streaming services used by people in the U.S. in the second quarter of 2023.
$4.99: Monthly subscription price for AMC Networks-owned streamer AMC+'s new ad-supported tier.
-4.9%: Percentage year-over-year decrease in forecasted ad revenue for cable TV networks in 2023.
$4.99: Monthly subscription price that TikTok is testing for an ad-free tier.
>1,200: Number of hours' worth of videos for which BuzzFeed has sold the global digital rights to FilmRise.
What we've covered
As influencer marketing grows up, vetting gets more serious for creator partnerships:
The increased vetting process may be the result of brands spending more money on influencer campaigns.
Heightened sensitivity regarding how audiences may receive brands' influencer campaigns may be another factor.
Read more about influencer marketing here.
How some creators are using AI to make higher quality content — faster — for platforms:
Generative AI tools are enabling creators to pump out more videos in shorter timeframes.
An influx of AI-aided content creation could create more competition among creators.
Read more about creators here.
Influencer agency adopts brand lift metrics across campaigns to address measurement challenges:
The agency called Influencer will use measurement firm ThisThat to gauge advertisers' return on investment for influencer campaigns.
Measurement is a top concern for most marketers.
Read more about influencer campaign measurement here.
How brands and influencers are diving into YouTube Shorts:
Digiday+ Research analyzed YouTube Shorts data from 11 creators.
Educational videos perform best on Shorts.
Read more about the Digiday+ Research findings here.
What we're reading
Less than a year after Netflix launched its ad-supported tier, the streamer's advertising boss Jeremi Gorman is leaving the company and will be replaced by company veteran Amy Reinhard, whose experience has been on the content side of the business, according to Ad Age.
Netflix's planned price increase:
In another sign of streamers services looking to protect their profit margins post-strike, Netflix is looking to raise the price of its ad-free tier, according to The Wall Street Journal.
Amazon's Prime Video ad pitch:
Insider secured a copy of the pitch deck that Amazon has been sharing with prospective advertisers for Prime Video's upcoming ad-supported tier, which the e-commerce giant expects to reach 115 million people in the U.S. each month.
CNN's pay-TV contract challenge:
Traditional pay-TV distribution deals have been a primary roadblock to TV networks making their programming available to cord-cutters, so with CNN standing up a new streaming channel on Warner Bros. Discovery's Max, DirecTV is arguing the channel violates CNN's deal with the pay-TV provider, according to The New York Times.
Generative AI's copyright challenge:
The rate of copyright challenges cropping up against generative AI tools and are unlikely to abate anytime soon, so it's worth reading over The Hollywood Reporter's analysis of the issue, with companies including YouTube, Meta and even Getty Images recently introducing new generative AI tools.
ATSC 3.0 is supposed to help broadcast TV catch up to the digital age, but it keeps running into roadblocks, the most recent being TV manufacturer LG opting not to include support for the standard in next year's product lineup, according to LightReading.
Want to discuss this with our editors and members? Join here, or log in here if you're already a member.
https://digiday.com/?p=520388
This week's Future of TV Briefing looks at how the streaming ad market's programmatic guaranteed vs. private marketplace debate is reaching a compromise.
This week's Future of TV Briefing looks at how this year's upfront and recent announcements from AMC Networks and Paramount indicate the progression of programmatic in the TV and streaming ad market.
This week's Future of TV Briefing looks at how major streaming service owners' subscription business fared in the third quarter of 2023.