Research Briefing: Media agencies are cautiously optimistic about 2024 client spending
October 5, 2023 • 6 min read
•
•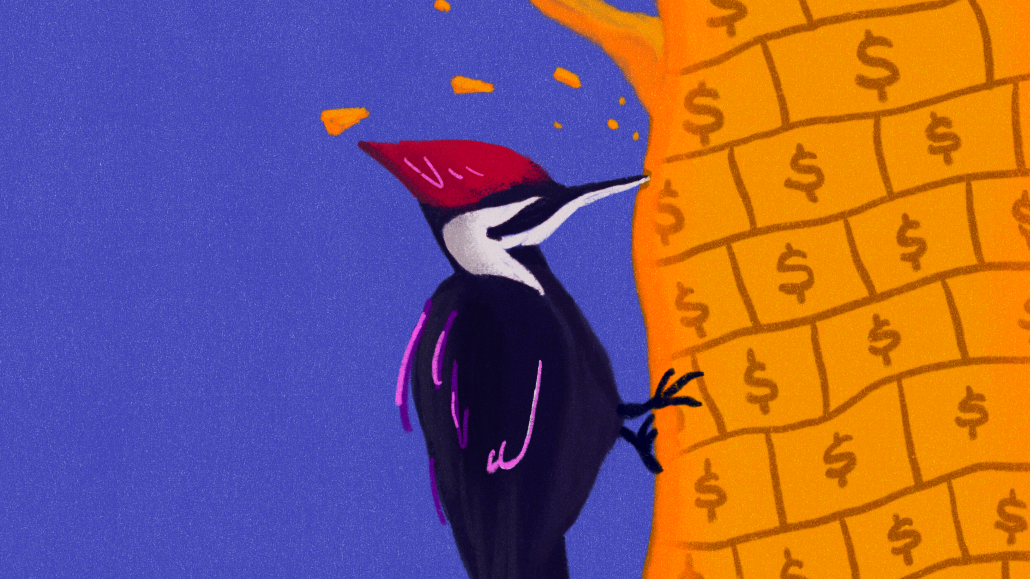 This research is based on unique data collected from our proprietary audience of publisher, agency, brand and tech insiders. It's available to Digiday+ members. More from the series →
Interested in sharing your perspectives on the media and marketing industries? Join the Digiday research panel.
Welcome to the Digiday+ Research Briefing, your weekly curation of media and marketing research insights. Digiday+ members have access to the research below.
In this edition, we share focal points from Digiday's recently released reports on how media agencies' clients are shifting ad spending within digital channels, and how agencies are finding Meta's platforms aren't worth the investment.
36% of agencies said budgets stayed the same this year
Digiday's twice-yearly Media Buying Summit is concluding today at the Ritz Carlton Tiburón in Naples, Florida. Nearly 200 media agency folk from holding companies and independents, along with brand and ad-tech/mar-tech executives gathered to share insights and knowledge about the media agency business, which is doing its best to adapt to tectonic change. At the summit, industry leaders discussed everything from the rise of retail media to transparency in programmatic ad buying to advances in generative AI. 
Digiday+ Research examined some of those topics, along with how media agencies' clients have been spending this year — within channels and by client categories — and agencies' expectations for 2024 spending in our second annual report on the state and future of the media agency, which published yesterday.

Digiday+ Research found that as marketers and consumers begin to feel some relief from the economic uncertainty that ushered in the start of the year, agencies are reporting that media spending is holding steady in 2023. Slightly more than one-third of respondents (36%) said client budgets have remained the same in 2023. An equal percentage of respondents said budgets have increased as said they have decreased, at slightly less than one-third of respondents (31%) respectively.
Despite clients' caution around expanding media budgets in 2023, media agencies are slightly more optimistic looking forward to 2024. Almost half of respondents to Digiday's survey (49%) expect budgets to increase in 2024 versus 43% who expect budgets to remain the same. Only 8% of respondents expect budgets to decrease in 2024.
Senior media agency executives Digiday+ Research spoke with for this report told us they expect clients to shift budgets within digital channels throughout the remainder of 2023 and into 2024, as a result of several key events that will affect spending — namely, the UAW strike, the now resolved writers' strike and the impending 2024 Olympics and political elections.
Survey respondents agreed, with an overwhelming 88% of respondents selecting social media as the No. 1 channel for budget increases in 2023. Search marketing was second at almost half of respondents (48%) and digital display and website were third at more than one-third of respondents (36%). Projecting ahead to 2024, those percentages came in at 87% for an expected increase in social media spending, 57% for search marketing and 54% for digital display and website.
However, two of the top three channels that agencies said are receiving budget increases in 2023 are also two of the top channels that they said have seen budget decreases in 2023. Social media was first again, with 54% of respondents selecting this channel as one agencies said money is moving out of this year, and digital display and website advertising came in at No. 2 with exactly half of respondents (50%) selecting this channel.

While clients are undoubtedly shifting money into digital channels for their sheer market pervasiveness — social media had the highest marketer usage among media channels studied in Digiday's CMO Strategies report, and display ads had the second highest — during periods of economic uncertainty, digital channels are also relatively easier to move money out of, and to otherwise reconfigure, than other channels.
Key findings:
The direct-to-consumer and e-commerce client category topped the charts for both ad spending increases and decreases in 2023. This category tends to be volatile because it includes multiple industries — everything from grocery stores to furniture makers. Customer acquisition costs have also gone up, resulting in clients shifting ad budgets.

Looking ahead, AI is the dominant technology that agencies expect will most affect their businesses in the next few years. Generative AI is the top form of AI tech agencies use, according to 72% of survey respondents. However, senior media executives Digiday spoke with said they're mostly using AI for back-end applications like data analysis.
Read more about 2023 and 2024 ad spending
Agencies find Meta's platforms aren't worth the investment
Meta's sibling social media platforms Facebook and Instagram may be past their primes when it comes to agencies and their clients. This is according to Digiday+ Research surveys of about 200 agency professionals in 2021, 2022 and 2023, which found that agencies' use of Facebook and Instagram on behalf of clients has dropped off significantly this year.

Agencies' use of Facebook has been trending downward since 2021. Exactly half of agency pros (50%) told Digiday this year that they posted content to Facebook on behalf of their clients in the past month, a notable decline from the 81% who said the same last year and the 86% who said so the year before.

But Instagram usage has also dropped significantly among agencies this year, even though more agencies are using Instagram than Facebook. Just short of two-thirds of agency pros (65%) told Digiday this year that they posted on Instagram on behalf of clients in the past month, down from the much higher 84% who said the same both last year and the year before.
Digiday's surveys also found that far fewer agencies are buying ads on Meta's platforms this year than last year. After 81% of agency pros told Digiday last year that they purchased advertising on Facebook on behalf of clients in the last month, just half (50%) said the same this year. And Instagram saw a similar drop, from 81% who said last year they'd bought ads on the platform for clients in the last month to 48% who said so this year.
There was also a big jump in agencies who aren't investing at all in original content for Meta's platforms between 2022 and 2023. Just 4% of agency pros told Digiday last year that they invested nothing at all in creating original content for both Facebook and Instagram. This year, that percentage shot to 40% for Facebook and 31% for Instagram.
This shift in investment, along with the decrease in usage of the platforms, is a strong indicator that, overall, agencies are seeing a lack of return on investment when it comes to Meta. Particularly with the drop-off in investment in original content, it's possible that agencies found that investing in creating content for Facebook and Instagram didn't actually pay off in the end.
Key findings:
A big part of agencies' pull-back from Meta's platforms may lie in the fact that Facebook and Instagram are less valuable for driving agencies' revenues this year. A whopping 90% of agency pros said that Facebook was at least somewhat valuable to driving their revenues in 2022, but that fell to 75% in 2023. Eighty-eight percent of agency pros said Instagram was at least somewhat valuable to driving revenues in 2022, compared with 77% this year.

The majority of agencies still say Meta's platforms are valuable for branding — although there is a clear preference for Instagram in this respect. Fifty-three percent of agency pros told Digiday this year that Facebook is valuable or extremely valuable for branding, and 73% said the same of Instagram.
Read more about agencies' use of Meta's platforms
See research from all Digiday Media Brands:
https://digiday.com/?p=520627
December 1, 2023 • 6 min read
It's hard to concisely capture the myriad ways ChatGPT and generative AI overall have shaped business culture and society in a single year.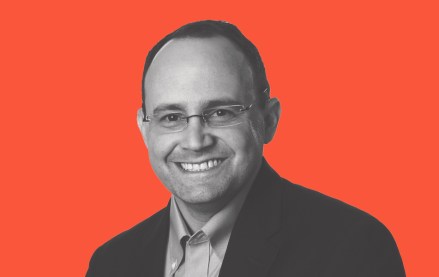 November 29, 2023 • 6 min read
McAfee's holiday shopping survey found 88% of U.S. consumers think hackers will use AI to "create compelling online scams."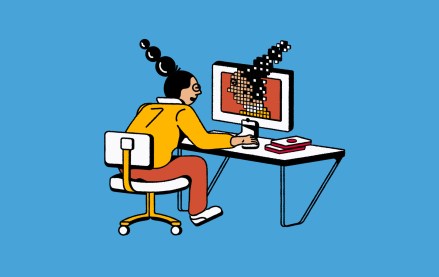 November 29, 2023 • 3 min read
Ad measurement firm Innovid's recent report on television insights revealed advertiser challenges around the growing gap between measuring media and optimizing campaigns across various services and platforms.