Faze Clan is a public company: the rewards are just as big as the risks
July 20, 2022 • 7 min read
•
•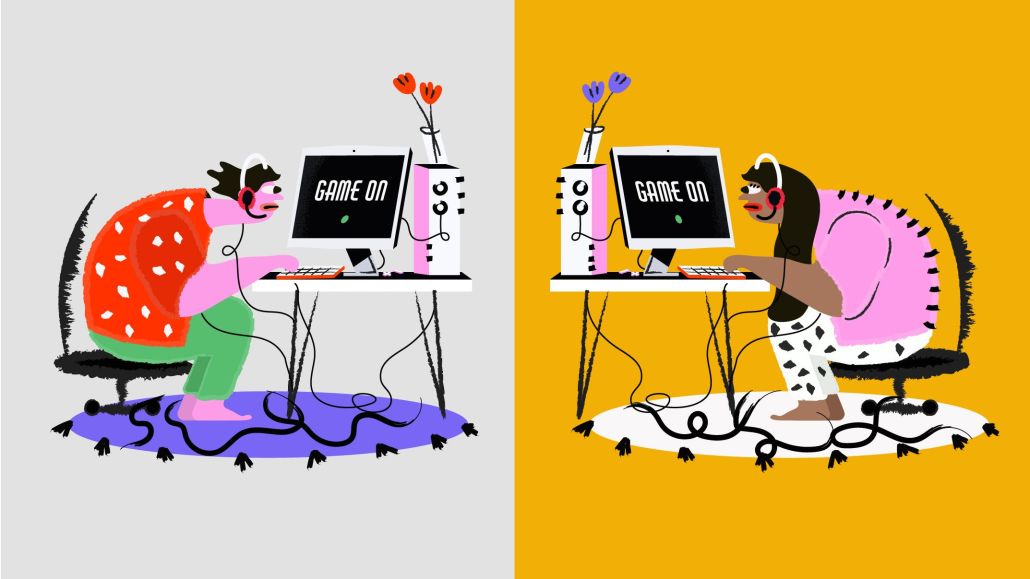 Ivy Liu
It took a minute, but Faze Clan is finally going public. After 10 months, and a delay or two, the esports organization will become a NASDAQ-listed company today.
It's a landmark moment at a crucial time for esports. There's more skepticism, more contrarians and more truthers decrying everything from unsustainable valuations and profitability problems to toxic cultures and power imbalances. Faze's success as a public company will either compound or dispel these issues. Everything the organization does has broader implications for the industry.
For better or worse, Faze has become a bellwether for esports. Since it launched in 2010, it has become arguably the most prominent branded company in esports. It has also struggled to turn a profit over the same period. Not many organizations can sum up both sides of esports so succinctly. No wonder its new status has sparked excitement and concern in equal measure.
Here's a sample of that chatter based on conversations with industry executives following the organization's announcement.
For: Faze Clan can sell pretty much anything to its legion of fans
At least that's the impression from the esports organization's kaleidoscope of commercial partners. From crypto companies to entertainment companies like DC and Disney, anime sensation Naruto to NFL, there's no part of popular culture that Faze doesn't seem confident it can reach on behalf of marketers. It's a confidence that seemingly grows with every partnership — each one brings more potential fans.
This flywheel effect has served Faze Clan well to date. It could become even more crucial moving forward. The days of investors being enamored with audience growth are over. Now, they want to know how media companies can convert that attention into money over and over again. Doing this every quarter will stretch Faze's ability to negotiate bigger, longer partnerships with marketers. Not least because esports organizations aren't contending for smaller pots of media dollars anymore. Increasingly, it's the larger media promotion and partly below-the-line budgets that are being used by marketers to pay-to-play in esports. Then again, these budgets are the first to get cut by marketers when times get tough.
"Eyes are still on esports and there are bound to be some institutional investors that will see long term value in one of the fastest growing sports in the world, said Dr James Weiner, assistant professor of sport management at The University of Tampa. "Secondly, they [Faze] may have the young retail investor behind them. Faze fans, as well as esports fans have watched their hobby develop into a full-fledged juggernaut industry and have never had the opportunity to put their money where their passion is."
Against: Getting a fix on Faze's value is tricky
For a time, Faze was heralded as the most valuable esports organization thanks to the $1 billion valuation of its plan to go public. Hype and partnerships will do that for a business — let alone one that wasn't profitable. Not that there's anything wrong with this per se. After all, immediate profitability has never been a prerequisite to going public for any business. It's really about how well CEOs are able to convince investors that they will turn a profit eventually. Narrative spins are par for the course at these levels of corporate dealings. But these aren't normal times: the economy is a mess. In turn, fast growth narratives are no longer enough on their own to loosen the purse strings of investors. Instead, they want to see more business fundamentals — something Faze bosses have struggled to overcome.
That was clear in April when Faze's updated S4 filing radically changed the financial picture. The update revealed the company's EBITDA (earnings before interest, taxes, depreciation and amortization) for 2021 was $9.7 million less than the $50 million it had projected. Earnings from 2022 through 2025 were also expected to take a hit. In short, inaccurate revenue forecasts knocked the company's expansion plans and created further uncertainty over the success of the public offering. No surprise that the valuation of Faze dipped to $550 million, almost half the original billion-dollar SPAC they announced last year. It suggests Faze may have been overvalued. Sounds strange, but that's not as surprising as it sounds.
"In general, there is either decent esports knowledge or decent finance/investment/commercial knowledge, but it's rare investors have both," said Malph Mimms, md of sports marketing agency Strive Sponsorship. And he would know. Private equity and venture capital seek specific esports market advice from Striv to supplement their finance, investment and commercial knowledge, Mimms continued. That knowledge gap is even starker among smaller independent investors who don't have the same resources available to them, and who make up a significant portion of public market investment. "As such you get the case where thousands of small investors essentially then assume a lot of risk for an esports business (via their cumulative investment)," he added.
For: esports is becoming more personality-driven
Few esports organizations understand the cult of personality better than Faze. Even fewer understand how the fandoms of those personalities can become the bedrock of a media business. To be clear, Faze doesn't have it all figured out either. Chances are its financial forecasts would've been different if it had. But the organization does have a rough idea of how this could play out, which is essentially it becoming a platform for talent like a record label. This should come as no surprise given Faze CEO Lee Trink's history in the music industry. The way he sees it, talent will leave if they're not given the freedom and support to pursue the projects they want. Better to find a way to grow business and reputations in tandem. Do it well and there's a lot of money up for grabs. Not least because media budgets for esports are growing. Turns out, it's the culture around esports, not the competitions themselves, that marketers are really interested in. Personalities are a window into that culture — much more than any team or tournament. But personalities can also be a law unto themselves, which links directly to the next point.
Against: personalities aren't always on brand
Faze bosses know about this all too well. Most recently with Cented — the professional Fortnite player who was dismissed from the team earlier this month after he used racist language on a stream. These issues aren't unique to Faze. Esports' toxic culture is well documented. It's just that Faze has had its fair share of issues. Members of the team have had to apologize for sexist, racist and homophobic comments over the years. CEO Trink has tried to be decisive in these moments, no doubt. That said, these instances haven't gone away completely. Not that this has hurt Faze's ability to get deals done — on the contrary. Moving forward, however, these comments will have to stop. Otherwise, it's hard to see either marketers or investors wanting to spend their money with Faze.
"If there is anything eSport fans like, it is a brand that feels authentic and not 'sold-out'," said Weiner. "Faze has done a great job of staying true to their roots while also signing huge star personalities to grow their exposure. That said, their brand has also brought its fair share of trouble and negative attention. Those sorts of storms are easier to weather when it's a small group of private investors who are in it for the long haul."
The public markets could be much less forgiving, and instantaneous in their response to such press.
For: it's a good time to be greedy
Faze has made it clear that it will use the capital generated from being a public company to go on the acquisition trail. It's the fastest way to build a more rounded, sustainable business. It's also expensive — though that may not be as much of an issue in the current economic climate. These days, it's harder for entrepreneurs to raise capital, irrespective of the maturity of their business. If it wasn't already, Faze could become an attractive suitor. Here's a more detailed take, courtesy of esports journalist and longtime industry watchdog Jacob Wolf's newsletter The Jacob Wolf Report: "As mid-sized gaming and tech companies progress through the economic downturn, some may find themselves seeking acquisition. Faze, now with presumably a few hundred million dollars cash on hand and potentially valuable stock as a bargaining chip, could be the ultimate acquirer."
Against: esports isn't recession-proof
In fairness, few areas of the media sphere will make it through the downturn relatively unscathed. So far it has been nothing short of a bloodbath for many companies. Netflix and Disney's share price had tanked 75% and 45% respectively earlier this month. And these are the more established media companies. It's hard — albeit not impossible — to see how esports organizations avoid these contractions. Right now, investors are down about the entire media category. The Netflix model — spend big and sacrifice profit in the name of growth — is not as alluring as it once was. Esports businesses, in particular, will need to read the room as they plot a course via public markets to sustainable growth.
"Esports remain a very small part of the overall games sector, are generally unprofitable and primarily driven by marketing spend," said Piers Harding-Rolls, research director at market intelligence firm Ampere Games. "The funds raised from this listing are important in helping Faze continue this transition, with the aim of being able to tap into more profitable revenue streams in the future."
https://digiday.com/?p=456676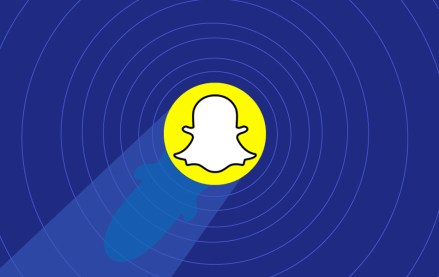 September 29, 2023 • 3 min read
•
•
"We are not diminishing the importance of AR," he said. "In fact, we are strategically reallocating resources to strengthen our endeavors in AR advertising and to elevate the fundamental AR experiences provided to Snapchat users."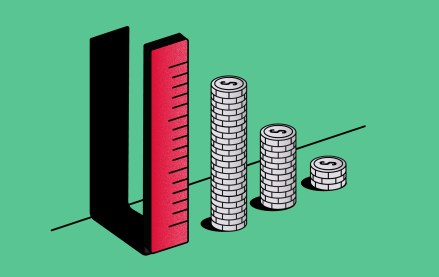 September 29, 2023 • 4 min read
•
•
In Q4 of this year, Activision Blizzard Media is launching in beta a new measurement tool dubbed the Attention Measurement Scorecard. The goal: to raise brands' and marketers' confidence in in-game advertising.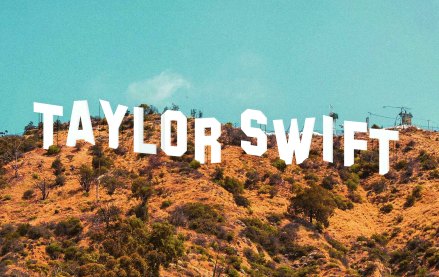 September 29, 2023 • 4 min read
•
•
The concert film will likely help build on cinema advertising's momentum after Barbenheimer.