As gaming expands, endemic and non-endemic creative agencies emphasize their strengths
August 3, 2021 • 4 min read
•
•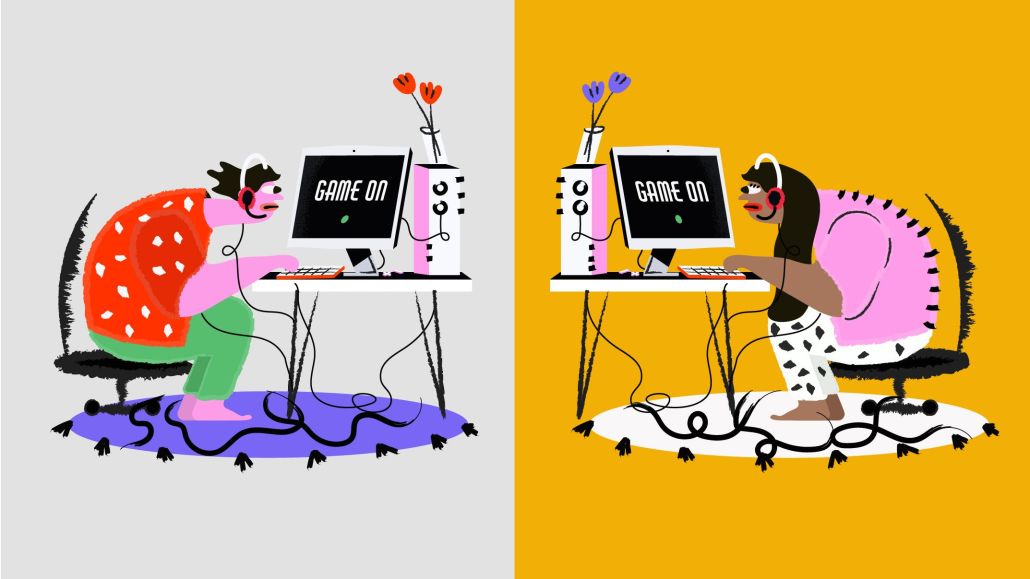 Ivy Liu
As gaming matures as an advertising medium, dozens of marketing agencies have sprung up to help gaming-hungry marketers find a place for their brands.
When it comes to creative agencies in the gaming industry, there's no shortage of options. Over the last few years, endemic agencies have grown in the space, taking advantage of connections and experiences rooted in the gaming world. More recently, non-endemic agencies have begun to expand into gaming, hiring full gaming and esports departments to help them capture a slice of the pie. "In the gaming space, the audience is part of a tight community," said Adam Harris, global head of Twitch's Brand Partnership Studio (itself an in-house creative agency). "So you do need to have specialized knowledge around that."
Founded in 2019 by former Call of Duty pro and Team Envy founder Skyler Johnson, Paper Crowns is a prominent gaming-endemic creative agency. It was named Creative Team of the Year at the 2020 Esports Awards and pulled in revenues of over $1 million last year. Johnson believes his agency's success is built on its members' deep roots in the gaming scene. "We've built out a really good relationship with all of the talent agencies in the space," Johnson said. Collaborations with prominent streamers such as David "StoneMountain64" Steinberg, alongside partnerships with prominent companies and leagues like Activision Blizzard and its Call of Duty League, have helped Paper Crowns sign contracts with non-endemic brands such as Sinai Health and Gopuff.
Johnson and his colleagues are well aware of the growing presence of non-endemic agencies in the space, but he believes Paper Crowns' nimble nature and competitive rates will help it succeed despite the encroachment of these competitors. "The value that we bring is, not only are we going to hopefully get you new eyes, but also, you're getting a hands-on experience," Johnson said. The agency offers both conceptual and artistic services, cooking up everything from logos to full suites of stream graphics for brands, streamers and media organizations such as Upcomer. Paper Crowns also has the ability to execute on these ideas, with in-house designers and developers capable of shepherding unique activations such as the Call of Duty League Pick'Em brackets to completion. The company offers its services on a sliding scale depending on the scope of the project and the capacities of the client, with the rate for a single package ranging between $1,500 and $7,300.
Though gaming-endemic agencies have a head start, non-endemic creative agencies are looking to muscle their way into the space using their advantages as larger and more established firms. According to Mark Boyd, co-founder of creative agency Gravity Road, his company's strength similarly comes from its established relationships — but for Gravity Road, these relationships are mainly with the non-endemic brands that are looking to get into gaming. "As these categories mature, you see brands come back to long-term kinds of relationships," Boyd said, "because, in a sense, the gaming work has to fit into the broader comms ecosystem — it can't be disconnected."
With marquee clients such as Uber, TikTok and Netflix, along with gaming clients like Pokémon Go developer Niantic, Gravity Road has deep connections to some of the biggest companies looking to establish themselves in the space. And though it lacks the relationships with gaming influencers that have helped agencies like Paper Crowns make a splash, Boyd believes these connections are relatively easier to forge. "Everybody's open for business at the moment," Boyd said. "When we've got a smart proposition and an influencer we want to work with, there's nobody saying, 'you know, I only work with that endemic agency.'"
The competition between endemic and non-endemic agencies in the gaming industry is not a battle to the death. As the gaming market expands, there's more than enough room for both types of agencies to do brisk business. Still, at the moment, it feels like each holds a piece of the whole — the question is which side will more quickly master the other's area of expertise. "The agencies that really perform in the video game world are endemic agencies," said Margot Rodde, a creative consultant and founder of boutique marketing agency WePlay. "However, the opportunity for non-endemic agencies is when they can help create these partnerships with brands."
No matter the future of creative agencies in the space, Rodde said, it's imperative that both endemic and non-endemic agencies hire individuals whose interest and experience in gaming is legitimate. Without such a foundation, any attempts to reach the gaming audience will almost certainly fall flat. "Playing games is part of the talent that we hire," Boyd said. "It's where they want to work."
In addition to independent non-endemic agencies such as Gravity Road, the "big five" agency holding companies are also moving into gaming and esports, further ensuring that competition within the space is heating up. In January, Publicis Groupe UK launched Publicis Play, a specialized gaming and esports department staffed by members of Publicis•Poke, Publicis Sport & Entertainment and Spark Foundry.
Gaming content has entered the mainstream, and so has the branding and marketing that accompanies it. No longer can streamers throw together an overlay in MS Paint and call it a day; on the other end, brands must carefully craft their advertisements in order to avoid alienating a corporation-wary gaming audience. To reach the modern gamer without coming off as ingenuine, streamers, influencers and brands alike are hiring creative agencies to lead their branding and marketing efforts.
https://digiday.com/?p=421985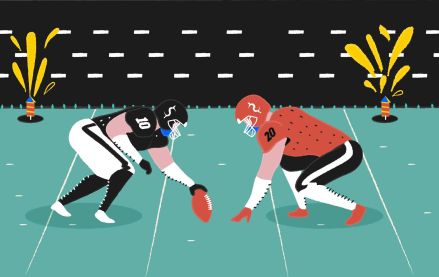 December 6, 2023 • 4 min read
In response to this challenge, the NFL's Detroit Lions have adopted a proactive strategy, introducing an extra channel for their local NFL broadcast. The objective is to broaden advertising opportunities, leverage direct-to-consumer distribution, and establish stronger connections with local fans, with the ultimate goal of increasing preseason viewership.
December 6, 2023 • 4 min read
It's been over a decade since the most recent entry in the wildly popular "Grand Theft Auto" series came out in September 2013, meaning anticipation for "GTA 6" has been building for years. Rockstar titled yesterday's trailer as "Trailer 1," making it clear that the company is poised to launch a massive marketing campaign in the lead-up to the game's 2025 release.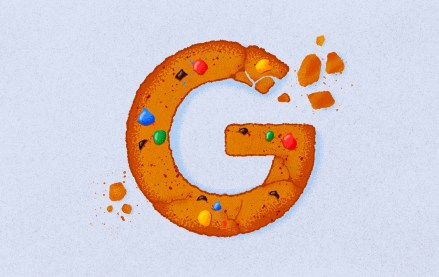 December 6, 2023 • 4 min read
A healthcare client that decided to scrap all conversion tags and cookies within weeks provides a case study for what will likely be a common experience in a year's time.