'No one's going in blind': Brands are bringing gaming and esports in-house
July 28, 2021 • 6 min read
•
•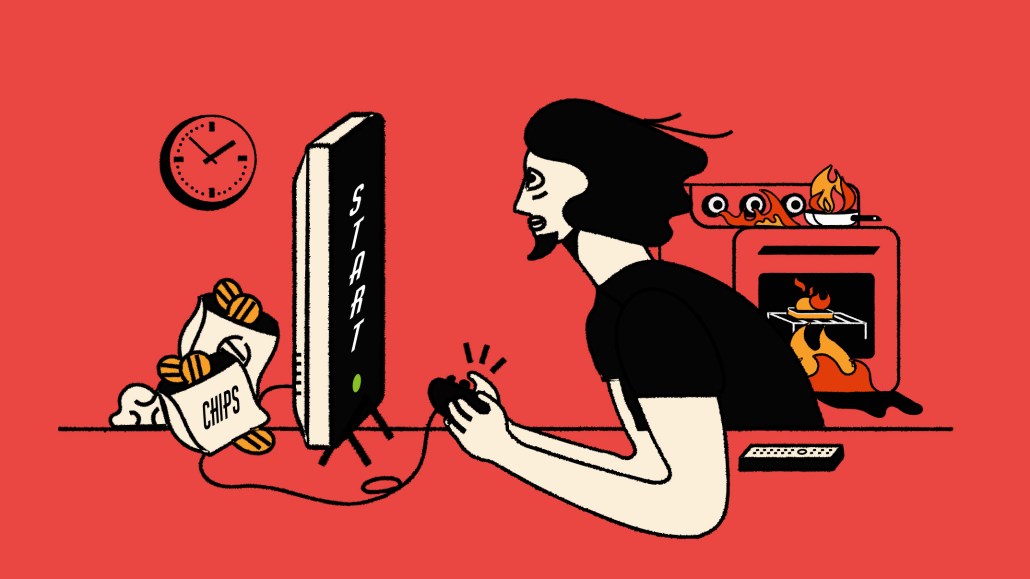 Nothing says a media trend is here to stay quite like marketers scrambling to take it in-house. On this basis, gaming has well and truly arrived — or at least it has for AB InBev, Nike, Adidas, Puma, Red Bull, PepsiCo, Manchester City, KFC and Pizza Hut, to name a few.
These advertisers are either in the process of setting up or have already set up specialist teams or roles for esports and gaming. Some of those moves are to be expected. The likes of Nike and Adidas have long prided themselves on their ability to get out in front of whatever trend has cultural cachet with its fans.
Puma hired Matthew Shaw as its senior strategist for esports as far back as 2017, for example. Others like KFC, however, don't have the same pedigree. It set up KFC Gaming earlier this year. And yet despite those differences, both sets of advertisers see a gaming industry that's moving further into mainstream culture and want to keep in lock-step with it.
"I'm going to have to bring someone new into my team to help run point and scale our efforts in esports," said Sean Pate, brand communications officer at online eyewear retailer Zenni Optical.
His reason being that esports has become too strategically important for the eyewear business to do anything else. In fact, Zenni manufactures a full line of blue-light-blocking gamer glasses and runs a gaming-focused Twitter feed separate from its main brand account.
"We believe we have an opportunity to be an endemic product that's part of any gamer's kit," Pate continued.
If gaming is indeed a gold rush, then no one wants to be without a pickaxe — especially those that have been prospecting for some time. Since 2019, Zenni has been steadily moving further into esports via deals with teams such as the Golden Guardians and Houston Outlaws. It got to a point where those investments became so big that the business needed to be more hands-on.
"Esports is now too significant for us not to [make this move] — not only because we have a specific product line for it but also for our brand in general and our investment levels," said Pate.
Normally, this would spell bad news for agencies or at least see their role diminished somewhat. After all, it's not unusual for in-house teams to take over some or all the tasks usually handed to an agency. Zenni, however, will keep working with communications agency DKC to make them work. There's no point walking away from what has effectively been Zenni's consigliere on all matters gaming when its advice so far has guided the brand to the point where one of the most popular esports players in Clayster is willing to endorse it.
"They [DKC] are working in great cooperation with me on the guidance of what moves do we make," said Pate. "Our investment in the Call of Duty League in March was bigger than all our partnerships combined up to that point, so it took months of examination to determine whether it was the right move."
Indeed, plotting the best path forward isn't just about knowing which influencer is on the right side of edgy for a campaign. There are fandoms to figure out, IP to identify, technical innovations to assess and platforms to lean into — all while hurdling the many challenges that come with resonating with an audience that's opposed to anything that whiffs of corporate chicanery. Understandably, advertisers continue to rely on specialists despite having expertise in-house.
"For many of our campaigns where we work with influencers and creators in and around gaming, we do so directly with our in-house team," said Stephen McSweeney, a digital marketing specialist at Pringles Europe. "But we tend to partner with agencies or a media platform like Twitch for the larger campaigns."
It's an arrangement that underscores what this latest in-house wave actually looks like. Agencies are increasingly doing less big-picture planning and more execution — just like the previous in-house waves. "You've either got brands bringing in internal experts, you've got media agencies and creative agencies starting up their own divisions— it's a fantastic time, because we could all agree [Twitch] is a hugely underutilized marketing channel to target Gen Z and millennials," said Adam Harris, global head of Twitch's Brand Partnership Studio.
For instance, Paul Mascali may head up gaming and esports across the PepsiCo business, but he's backed by the specialist Zero Code team within Omnicom. Then there's Joe Barnes, director of sports marketing at Bud Light, who hired Code Red as its esports agency in Europe last year.
"No one's going in blind [into gaming and esports]," said Joe Marsh, CEO of T1 Entertainment & Sports. "We were in talks with a luxury brand that had an agency that has done some deals with other teams, but they also had someone that understood the space. That's exactly what you need; to build something lasting and organic, and not just a one-off, big splash that fades away."
See BMW's current setup. There are six of its marketers working on esports in tandem with specialists from outside the group, like those creators at the teams they sponsor. Often, these teams double as agencies, helping their commercial backers develop, activate and even measure campaigns. Naturally, BMW figured that the benefits of this hybrid approach outweigh its costs — at least for now.
"We have a dedicated department working on gaming and esports sponsorship opportunities," said Pia Schoerner, head of esports at BMW Group. "It's part of a wider digital entertainment team I lead that has around 23 people in it."
Gaming is becoming more dominant as an entertainment medium. But Schoerner, like many of her counterparts, is fascinated by how far-reaching it has become. BMW can't afford to lose sight of that.
"We talk a lot about the concept of digital entertainment because we acknowledge that our younger target audiences won't necessarily watch as much TV as they previously did or will be interested in cars," Schoerner said. "It's meant that we've had to rethink how we might launch cars on these platforms as well as accept that there may be more demand for brand collaborations, not advertising, as well as the use of influencers to promote our message."
Finding someone like Schörner or Mascali isn't easy. Marketing trends are like catnip to chancers — those marketers who don't know as much as they say they do about a major trend but try to coast on it nevertheless. Consequently, hiring the right person can be a slow, meticulous process. Get it wrong and it could throw a whole strategy out of whack.
Even when hiring candidates from within the esports industry, brands need to exercise caution, as the space is rife with "esports consultants" whose resumes are stacked with buzzwords and false qualifications. Fortunately, the world of gaming and esports is a small one, and a single qualified hire with genuine industry experience is likely to invite confidence among other trusted collaborators.
"People move from one company to another company, and we all know the space very well," said Margot Rodde, founder of the boutique gaming/tech creative agency WePlay. "And we all speak the language, and it's hard for somebody external to come in and understand that world."
"A lot of advertisers will try to approach this moment as just another shift of one movement from one generation to the next when there's a lot more to what's actually happening," said Jason Chung, assistant professor of sport management and executive director of esports at the University of New Haven. "It's not about the preconceived ideas people have about a medium, it's really about understanding the fundamental changes that people are going through."
https://digiday.com/?p=421608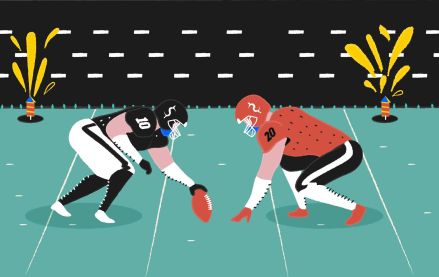 December 6, 2023 • 4 min read
In response to this challenge, the NFL's Detroit Lions have adopted a proactive strategy, introducing an extra channel for their local NFL broadcast. The objective is to broaden advertising opportunities, leverage direct-to-consumer distribution, and establish stronger connections with local fans, with the ultimate goal of increasing preseason viewership.
December 6, 2023 • 4 min read
It's been over a decade since the most recent entry in the wildly popular "Grand Theft Auto" series came out in September 2013, meaning anticipation for "GTA 6" has been building for years. Rockstar titled yesterday's trailer as "Trailer 1," making it clear that the company is poised to launch a massive marketing campaign in the lead-up to the game's 2025 release.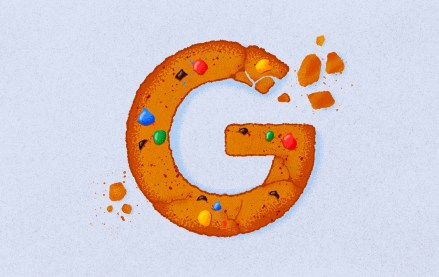 December 6, 2023 • 4 min read
A healthcare client that decided to scrap all conversion tags and cookies within weeks provides a case study for what will likely be a common experience in a year's time.