Sources: MediaMath is exploring a sale, Magnite and PE are among potential acquirers
December 14, 2021 • 7 min read
•
•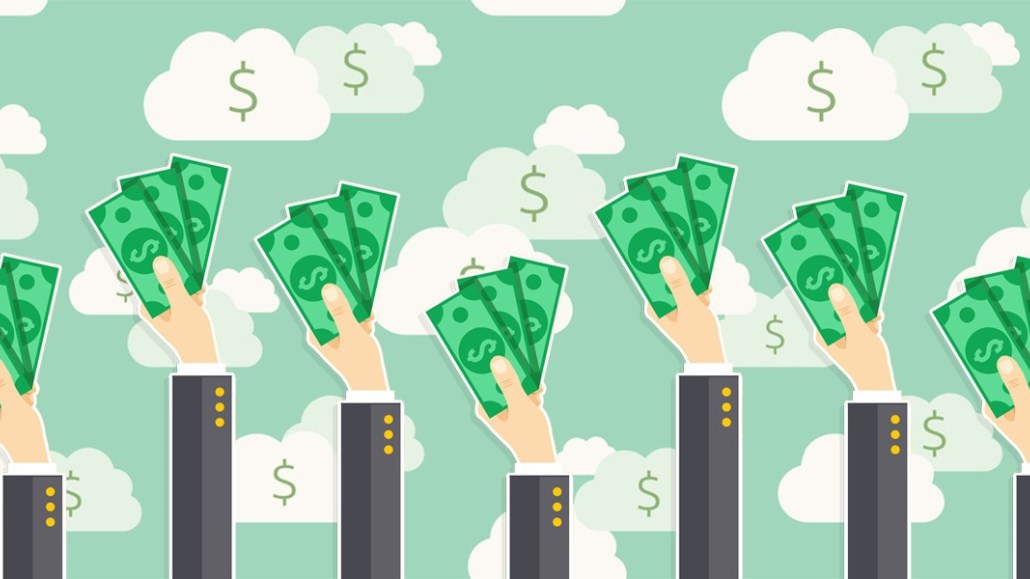 Photo Credit: Ivy Liu
MediaMath is in talks with several parties over a potential exit with a number of outcomes in prospect including either Magnite or a private equity group ending up as the eventual acquirers of one of the most established names in ad tech, according to sources.
Both MediaMath, a privately held buy-side outfit, and Magnite, a Nasdaq-listed sell-side outfit originally known as Rubicon Project, were founded in 2007, the potential union of the two would represent a major consolidation move in the ad tech sector.
Although, MediaMath appears to be keeping alternative options on the table with leadership at the buy-side outfit reportedly hinting that it is simultaneously exploring the option of refinancing, or a sale to private equity in recent weeks, sources told DigiDay.
When offered the opportunity to comment on the accuracy of the reports that it had recently been in negotiations with MediaMath, a Magnite spokesperson said it does not comment on rumor or speculation.
Similarly, a spokesperson for MediaMath claimed it did not comment on rumor, or speculation when presented with the specifics of the recent claims by Digiday.
In June 2020, Digiday reported that MediaMath had appointed investment bank Centerview Partners to explore its strategic options which could include a sale or potential debt restructuring program. It has since emerged that MediaMath has engaged with LUMA Partners, the go-to investment bank for ad tech exits, to again explore its options.
According to sources familiar with the process, a note circulated to potential acquirers in mid-2021 stated that gross spend on MediaMath's platform was approximately $591 million in 2020, 70% of which was U.S.-based, and 60% of which came directly from brands.
A statement attributed to Konrad Gerszke, president of MediaMath, shared with DigiDay read, "We are an ad tech platform with global presence serving the most sophisticated brands and their agencies, helping them to future-proof their digital advertising investment and to improve the return on their advertising spend."
It continued, "As such, we are always looking for ways to deepen our relationships with a curated set of data, technology, supply and financial partners — including Magnite, who has been a long-standing partner and part of our SOURCE ecosystem — to enhance the solutions we offer our clients."
To date, MediaMath has raised $607.5 million, according to Crunchbase, with its latest $225 million funding round from private equity outfit Searchlight Capital Partners taking place in 2018. At the time, it was reported that this funding round valued the company at north of $1 billion.
Presently, there are few certainties, but MediaMath and Magnite were understood to be negotiating on the eventual cost of an exit in recent weeks, according to one source who declined to be named due to ongoing commercial relationships with both companies.
A separate source familiar with goings-on at MediaMath, who similarly declined to be named due to ongoing relationships with MediaMath, told Digiday the company had sought to refinance earlier in the year. Out of this process, discussions over a potential sale to a private equity group arose.
A buoyant but competitive sector
MediaMath operates a demand-side platform and data management platform, tools that are in demand in a sector of the advertising business where spend is forecast to grow from $192 billion in the U.S. this year to $278 billion by 2024, according to eMarketer.
And in recent months, MediaMath has been bolstering its global presence striking key partnerships in the Indian subcontinent and Japan along with making key hires in EMEA. More recently, it announced the appointment of Mary Matyas as svp and general manager for North America.
However, it operates in an intensely competitive space where it competes with the likes of Google's DV 360 and The Trade Desk for media budgets — although the latter of the two is regarded as a buying tool for agencies whereas MediaMath tends to work more directly with brands.
Additionally, the fundamentals of ad tech are uncertain as the entire digital media ecosystem is searching for alternatives to third-party cookies ahead of Google's planned sunsetting of the ubiquitous ad targeting tool in 2023. Meanwhile, the specter of privacy laws such as GDPR continues to loom large over the entire advertising industry. The potential impact such legislation will have on future earnings is likely to feature heavily in any due diligence process.
Investment theses?
Nevertheless, deals are being made as ad tech companies seek to bulk up, pivot to a business model that better facilitates first-party relationships, or seek a liquidity moment either through debuting on the public markets or through a sale with private equity groups increasingly a prospect.
In its most recent market report, LUMA Partners noted how dealmaking in the space is rife in the last year after a hiatus in activity during the early stages of the Covid-19 pandemic and that there are now 23 publicly-listed ad tech companies as of Q4 2021.
The roll-up theory
The union of Magnite and MediaMath, two vanguards of the early ad tech scene, could potentially have a USP as an independent full advertising stack, especially in the CTV space, that could potentially better assure advertisers of transparent pricing — a key component of MediaMath's SOURCE initiative.
Magnite has made the bulk of its investments in CTV in recent years — Telaria, SpotX and SpringServe — the addition of a buy-side tool that could serve as one of few, if not an exclusive, access points to its inventory could appeal to advertisers keen to cut down on ad tech fees. Think of how Walmart works with The Trade Desk, or why Roku spent $150 million on DataXu.
Ratko Vidakovic, the founder of ad tech consultancy AdProfs, said the potential addition of a DSP such as MediaMath to any sell-side offering would not only bring "a serious demand-side business" but, in the case of Magnite, it would also bring it closer to offering advertisers a full end-to-end platform.
"This [could] gives Magnite a structural advantage because it allows the company to incentivize advertisers to use Magnite's DSP and SSP together by offering things like lower fees, better reporting, more transparency, and log-level data," he added.
"At a time when the programmatic supply chain is under intense scrutiny for transparency and efficiency, having the shortest and most unobscured supply chain between brands and publishers is a major advantage."
Further still, a potential pairing of the buy- and sell-side operation could bring assurances over privacy compliance, according to Vidakovic. "In a world where the notion of broadcasting personal information across an ecosystem of ad tech players looks evermore tenuous, having an end-to-end solution allows the combined companies to have a contingency plan for a future where integrated first-party systems have a distinct advantage over an ecosystem of unconnected third-party players," he surmised.
The private equity play
LUMA Partners notes how there have been more than 10 scaled PE transactions in the sector over the last 12 months with notable instances including Vista Equity Partners adding TripleLift to its raft of ad tech assets for $1.4 billion.
Other private equity firms that have been acquiring ad tech in recent months include Court Square Equity Partners, which bought Connatix in a deal understood to be worth $600 million, Blackstone, which joined GTCR by investing in Simpli.fi in a deal that values the company at $1.5 billion.
Meanwhile, CVC Capital Partners and TA Associates bought out Vista Equity Partners' stake in MediaOcean — an ad tech company that has been acquisitive itself given its July purchase of buy-side ad server Flashtalking for $500 million, 12 months after it bought 4C Insights.
Speaking with Digiday in early November about overall dealmaking activity in the space, Elgin Thompson, managing director, technology investment banking at JMP Securities, said that "private equity is long on ad tech at scale." He further noted how the increasing popularity for companies to list publicly, especially now that special purpose acquisition companies are in vogue, could potentially buoy the investment thesis of parties interested in ad tech.
For instance, Vista Equity Partners acquired Integral Ad Science in 2018, terms of the deal were not disclosed, and after its initial public offering in June 2021 the ad verification company has a market cap of approximately $3 billion. Similarly, IAS-rival DoubleVerify was bought by Providence Equity Partners for a reported $200 million in 2017, following its IPO in April of this year its market cap is nearing the $5 billion mark.
What is in no doubt is that dealmaking activity has been frenetic over the last 12 months, the eventual outcome of MediaMath's decision making process over whether to exit or continue to go it alone, potentially under a new finance structure, will be a notable milestone in the history of ad tech.
https://digiday.com/?p=434840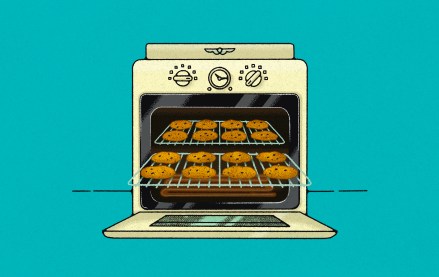 December 11, 2023 • 1 min read
Digiday Programmatic Marketing Summit attendees speak out on why they rate the overall industry's post-cookie readiness so low and what it'll take to raise it.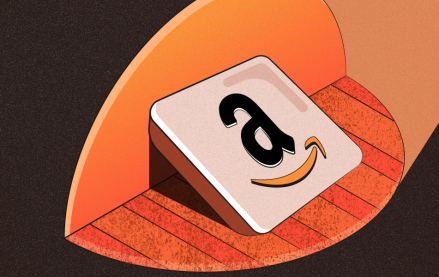 December 11, 2023 • 4 min read
Retail advertising is poised to have its moment, and brands and retailers are upping their marketing spend on Amazon and making the channel a more important part of their holiday plans this year.
December 8, 2023 • 3 min read
For Atlas Creative, expanding into Roblox is not solely a play to scale up. The company believes there are concrete benefits that will come with having a hand in multiple metaverse platforms.