With DataXu buy, Roku unveils big ad ambitions
October 23, 2019 • 6 min read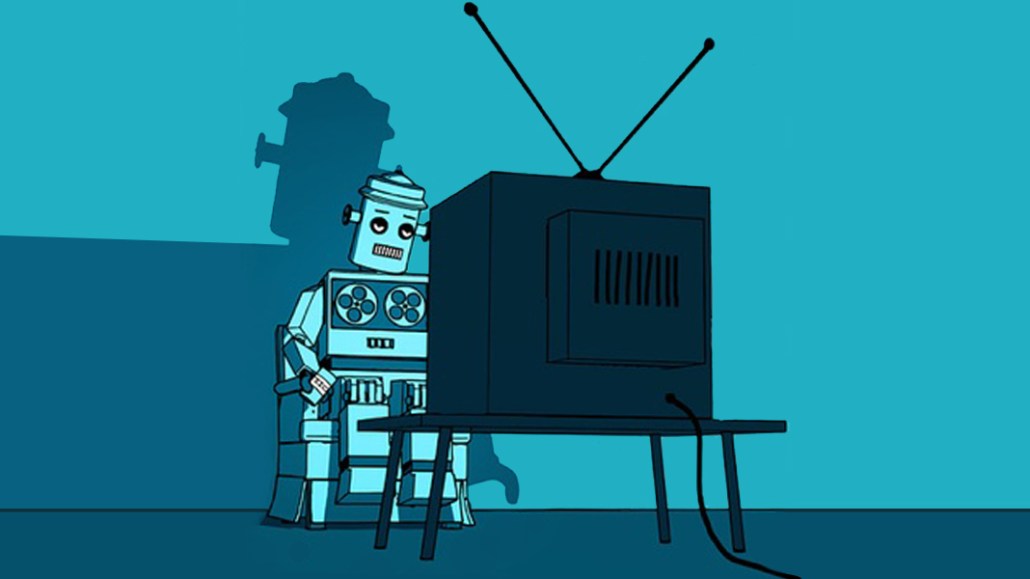 Roku's acquisition of demand-side platform Dataxu is expected to help the company entice more advertisers to buy ads on its connected TV platform. Less clear, for now, are Roku's ambitions for using its ownership of a programmatic buying tool to grow its ad business beyond its own platform, though that option is now clearly on the table.
On Tuesday, Roku announced that it will pay $150 million in cash and stock to buy Dataxu, which provides tools for advertisers to programmatically buy ads across connected TV, addressable TV and online. Dataxu also operates an identity and data management platform that combines advertisers' own data and data from third-party sources to build a device graph that enables it to track how individuals are exposed to ads across different platforms.
In the short term, Dataxu's programmatic buying tool is expected to make it easier for advertisers to buy ads on Roku's connected TV platform. But in the long run, the combination of Dataxu's programmatic buying tool and data platform will provide Roku with an opportunity to not only seize more control over the ads running on its platform, but also play a role in the ads running elsewhere, according to industry experts. Roku declined to make executives available for interviews.
Roku has already established itself as one of the biggest connected TV ad sellers. The company does not break out its ad revenue, but in the second quarter of 2019, its platform revenue, which includes revenue from advertising, increased by 86% year-over-year to $167.7 million. However, while Roku is a whale in the connected TV ad market, it is competing against tech giants whose advertising businesses extend far beyond the TV screen. As companies like Google and especially Amazon work to grow the connected TV sides of their ad businesses, Roku needs to fortify its position in the market, which may require extending its ad business into other markets as well.
At the most basic level, Roku's acquisition of Dataxu should lower the barrier to entry for advertisers to buy Roku's inventory thanks to Dataxu's self-serve buying tool. That will likely help Roku to expand its advertiser base beyond the large advertisers — that already buy connected TV ads to mid-sized advertisers — for whom buying connected TV ads is too complicated, said Tal Chalozin, CTO and cofounder of video ad tech company Innovid.
Dataxu's programmatic buying tool will require some work for Roku to lower the barrier to entry for advertisers to programmatically buy its inventory, though.
"It can be powerful, but it's not as turnkey as an Adobe-slash-TubeMogul, which bills itself as being a very user-friendly platform," said David Lee, programmatic lead at independent agency The Richards Group.
However, advertisers and agencies may be willing to overlook the ease-of-use issue if Roku allows ad buyers to use Dataxu to target ads using Roku's first-party data, as many industry experts expect it will. In that case, Roku would be following in the steps of its main connected TV rival Amazon.
Amazon allows other DSPs, including Dataxu, to buy ads on its Fire TV platform; an Amazon spokesperson declined to comment on whether Dataxu will continue to have access to that inventory. However, if advertisers want to use Amazon's customer data to target their ads, they can only use Amazon's own DSP. This is a more likely path for Roku, which has kept its first-party data close to the vest.
"They've been under constant pressure from the marketplace to let their data out, but they don't want to," said an ad tech exec.
That's not entirely true. In March, Roku announced a deal with Adobe so that advertisers could buy ads on Roku through Adobe's DSP using Roku's first-party data for targeting. Asked whether Adobe's DSP will continue to be able to use Roku's first-party data for programmatic buying, a Roku spokesperson said the company is committed to continuing to work with companies including Adobe.
Ad tech and agency execs speculated that Roku may be withholding some first-party data from Adobe and could make that data available through Dataxu. For example, Roku uses automated content recognition technology to track what people are watching on smart TVs powered by its operating system. That ACR technology, which was the centerpiece of Roku's pitch to advertisers and agencies during CES this year, enables Roku to track not only what people are watching on Roku's platform but through any device connected to the TV, including a cable set-top box. Considering that Roku had 30.5 million active accounts as of June, "one of the pieces that gets lost is that Roku has the largely scalable active user pane for ACR technology."
Beyond the data and inventory that Roku could provide to Dataxu, there's the data and inventory that Dataxu can provide to Roku. Dataxu's device graph would provide a way for Roku not only to keep track of the ads being served to people on and off of its platform, but also to target ads based on those on-and off-platform ad exposures. "It's Experian-type data that now [Dataxu] can now provide to Roku and build outward. Start TV-first and then go back out programmatically," said Price Glomski, evp at digital agency PMG.
With that insight, Roku would be able to pitch advertisers on its ability to manage the frequency with which people are exposed to their ads across platforms — something that has been a major headache for advertisers — and also use Dataxu to sequence their campaigns, said James Shears, vp of advanced advertising at video ad tech company Extreme Reach. For example, since Roku targets ads on its platform at the household level, it could use Dataxu's ability to programmatically buy ads online and on social networks to retarget individuals who had been exposed to ads on Roku.
To be clear, other DSPs are already able to pitch advertisers on being able to link their connected TV ads to ads running elsewhere. But because connected TV is a cookie-less environment, those DSPs can face challenges in being able to associate an ad served on a connected TV with an ad served on a computer or smartphone. Since Roku owns its connected TV platform and would now own a DSP, industry experts expect that it will be better able to connect the dots across platforms through the deterministic data Roku has on its 30.5 million active accounts.
"Maybe it's an 80% match within the Dataxu environment and maybe a 30% match within the rest of the partnerships," said Glomski.
https://digiday.com/?p=350407
This week's Future of TV Briefing looks at what an industry group's conditional certification of three measurement currency contenders signals about the TV ad business's measurement overhaul.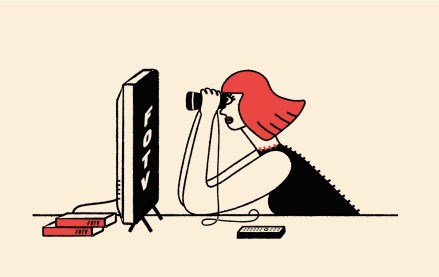 This week's Future of TV Briefing offers an updated list of the key terms that can cause confusion when talking about the TV, streaming and digital video industry.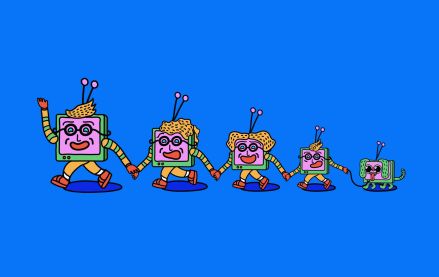 This week's Future of TV Briefing looks at what the Disney-Charter pay-TV distribution deal seems to indicate about the increasingly more-complementary-than-contentious relationship between traditional TV and streaming.