The parallels are hard to ignore: historic valuations, bidding wars, the dreary-eyed CEO chasing one last chance to flip their business before all the easy money dries up. Today's ad tech market feels a lot like the bubble of 2013. Back then, the companies were mostly ad networks claiming they were software companies.
Rocket Fuel was the poster child of this group. It was managed service-based, reported revenues as gross, and raked in tons of margin as a result. It was a human wizard behind a veil of tech. It also pooled marketers' data (a topic for another day, but it definitely counted against the ad tech firm's business model). As a result, the sector was put in a penalty box.
Eight years later and all seems forgiven. Not only are ad tech vendors the businesses du jour among many investors, but they're also the flavor of the month amongst each other. Deals are being cut at a relentless pace.
In the last month alone: Mediaocean acquired ad tech firm Flashtalking. Magnite swooped in for CTV ad server SprinServe. Verve Group owner's move for Smaato. Captify sold a majority stake to private equity firm SFW Capital. Not to mention the IPO moves from Teads, App Annie, and Integral Ad Science to name a few. Big mergers and IPOs are back. Don't expect them to slow down.
"There's so much money sloshing around the ad tech market now, whether it's public capital or from private equity investors, that the line between deals being opportunistic and strategic has become a lot more blurred," said Ratko Vidakovic, founder of ad tech consultancy AdProfs.
Translation: With so much money on the sidelines while interest rates are so low, it has to go somewhere, which could be to the best storytellers.
So are we staring at another ad tech bubble? Ad tech execs hope not, because when the last one burst, it triggered a cold long winter for swathes of the sector that took almost a decade to thaw. Struggling firms had to sell and swear allegiance to pre-existing fiefdoms as underwhelmed venture capital investors who never saw the returns they hoped for cooled on making further investments into ad tech. But the market is maturing. And investors and strategic buyers are paying attention.
"We've been riding the wave of consolidation high in recent months and this latest acquisition of Smaato will allow us to evolve our offering further with omnichannel, privacy-first solution," said Sameer Sondhi, chief revenue officer at Verve Group. "It's a positive shift for the industry at large, moving from a fragmented landscape toward more holistic integrated companies which, ultimately, brands and advertisers can benefit from."
Still, no one truly knows what all this portends for the ad tech market including the newly minted ad tech companies. Understanding whether ad tech is due for a correction anytime soon requires sifting through a plethora of factors, from ad spending forecasts to the velocity of money. And it's unclear in which direction all those signals are pointed.
There's one big difference between the last bubble and now, though: the ad tech companies today are positioned as software-as-a-service businesses (SaaS) — albeit ones that are often still paid as a percentage of the media dollars spent through their tech. Investors historically preferred the predictability of SaaS pricing, which dampened enthusiasm for margin on spending pricing alternatives. That mindset has reversed in recent years as the most successful software companies, from Amazon Web services to Google Cloud, are predominantly making money this way. It's why the valuation multiple investors are looking for in these ad tech firms is the ability to attract media dollars. And that looks to be in rude health. In fact, GroupM reckons digital ad spending will represent 69% of the total U.S ad market.
"In comparison to other public high growth sectors, the ad tech sector is not in a bubble," said Shawn Riegsecker, CEO of ad tech vendor Centro. "Investors' confidence is based on data-driven results: usage-based companies outperform SaaS comparisons fairly significantly: 38% higher growth, industry-leading Net Dollar Retention (NDR) scores, and are trading at a 50% P/E premium to their SaaS peers."
The reality is no one wants to miss out when there's so much speculative froth in everything from blank-check companies to eye-bulging valuations. But in a market awash with so much excess capital, contraction fears will always undercut the enthusiasm. Sure, investors have taken note of those concerns but many push on, wagering that there's money to be made while economic policies remain loose. Take acquisitions; they're less risky currently given most companies' lower cost of capital.
"There are VC-backed companies going public so the VCs and founders can exit in a very ripe market, largely driven by interest rates, not company or ad tech industry fundamentals," said Tom Triscari, a programmatic economist at consulting firm Lemonade Projects. "It will be quite a feat for these open web ad tech players to deliver consistent earnings and make sure they don't get up in any undisclosed or unforeseen in their risk statements."
It's a warning that every cycle, as it runs out of steam, reveals problems that seem obvious in hindsight. After all, ad tech is a volatile market where transparency into its real finances hasn't always been clear. For example, there are public companies that don't disclose gross ad spending through their platforms, making it more difficult to split out the media dollars processed through them versus the revenue they get to keep. During good times, people tend to overlook wrinkles. As Warren Buffet famously noted, only when the tide goes out can you see who has been swimming naked.
Then again, these are unprecedented times — and nothing is playing out how it normally would.
Between more people getting vaccinated, the release of pent-up spending demand, lower interest rates, unemployment decreasing as wages rise alongside economic stimulus packages, there's a good chance the economy will roll on for a while yet. It puts a different spin on the ad tech sector's prospects. Of course, it has to face up to existential challenges over the next few years, but the conditions for another crash aren't as defined as they were last time. Yes, many of the companies doing well now are the ones that have the best storytellers. But stories don't necessarily equal fluff. There are opportunities for ad tech, from the much-quoted CTV to solving identity to retail media, that all point to a much stronger focus on execution than maybe a decade ago.
"Deal volume is being driven by the private markets and those investors are seasoned who have a laser-sharp focus on where in the market they can get returns," said Chris Sahota, CEO of M&A advisory Ciesco. "Despite the valuations in the market, these investors try not to overpay otherwise they'd rather not do the deal. As long as there are great target companies and there's capital to invest in them then this wave will continue in the private markets."
https://digiday.com/?p=420571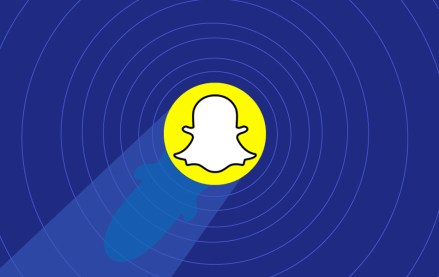 September 29, 2023 • 3 min read
•
•
"We are not diminishing the importance of AR," he said. "In fact, we are strategically reallocating resources to strengthen our endeavors in AR advertising and to elevate the fundamental AR experiences provided to Snapchat users."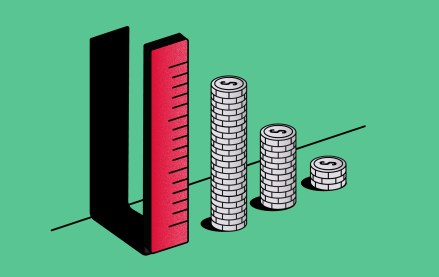 September 29, 2023 • 4 min read
•
•
In Q4 of this year, Activision Blizzard Media is launching in beta a new measurement tool dubbed the Attention Measurement Scorecard. The goal: to raise brands' and marketers' confidence in in-game advertising.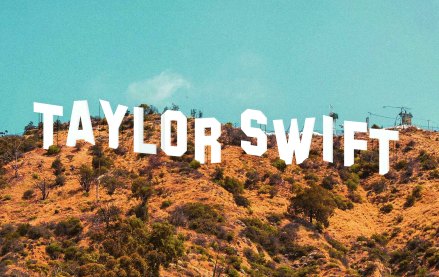 September 29, 2023 • 4 min read
•
•
The concert film will likely help build on cinema advertising's momentum after Barbenheimer.