Walmart's DSP will help it compete for advertisers, but won't rob ad dollars from Amazon
February 4, 2021 • 7 min read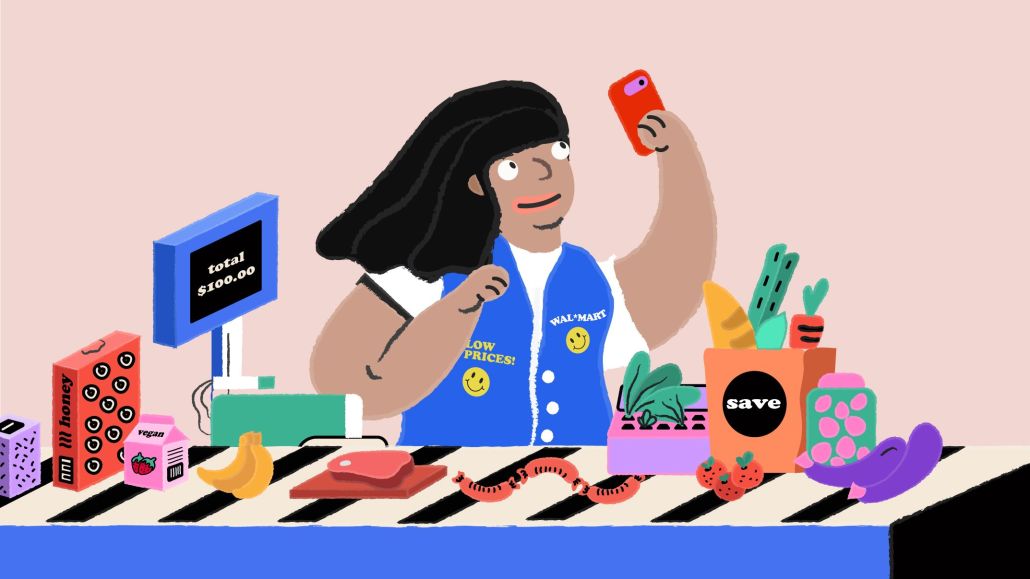 Ivy Liu
Walmart's forthcoming automated ad-buying tool will likely win the brick-and-mortar powerhouse more money from advertisers. But those ad dollars are unlikely to be coming out of advertisers' Amazon coffers, according to ad buyers.
The demand-side platform that The Trade Desk is building for Walmart, expected to launch in the second half of this year, will help Walmart to make money from the first-party data it collects on in-store and online shoppers. And the retailer may benefit from offering similar capabilities to what advertisers are accustomed to from Amazon's ad tech. But ad buyers don't foresee Walmart's DSP siphoning spend away from Amazon.
Instead, ad buyers say money for digital retail media, or ad inventory on retail sites and apps, tends to come from budgets that advertisers have traditionally set aside for retail spending in general — performance and shopper marketing budget, and sometimes brand budgets. Often, advertisers carve out a separate budget entirely for Amazon.
Elizabeth Marsten, senior director of strategic marketplace services at Tinuiti, told Digiday she's seen very few advertisers divert money from Amazon budgets to digital retail media. "There's only been like a sliver, like two, maybe, that have taken any money from Amazon to spend in the retail media space."
A quarter of media companies surveyed by Advertiser Perceptions in May of 2020 said they were spending with Walmart Connect (known as Walmart Media Group at the time) for digital retail advertising compared to Amazon's 56%.
A familiar tool for media buyers
Walmart's DSP will allow media buyers to use the retailer's first-party data and data from The Trade Desk's third-party suppliers. They'll be able to access Walmart's online and in-store ad inventory along with third-party inventory otherwise available through The Trade Desk's DSP. For example, an advertiser can target audiences based on Walmart's loyalty card and online shopper data with display ads on Walmart's site, on-screen ads at Walmart's in-store registers as well as connected TV spots and audio ads sold through The Trade Desk.
While Walmart's forthcoming DSP may not shift money directly from Amazon budgets, it could get Walmart to a more competitive position from a tech standpoint. Walmart's DSP marks the first time The Trade Desk has built a full stack DSP on its platform, according to The Trade Desk. This one will require ad buyers to log into a separate site that lives on separate servers to protect Walmart's data.
By using The Trade Desk to power its DSP, Walmart is presenting ad buyers with a self-serve tool that many are already familiar with. The Trade Desk is used by 56% of self-serve advertisers, second only to Google, which is used by 57% of them, according to an Advertiser Perceptions DSP Report from Q4 of last year.
Agency execs interviewed for this story said Walmart's choice to work with a known quantity with solid agency penetration like The Trade Desk is a smart one. "You don't need to learn a new platform, so to speak," said Julie Weitzner, EVP at Sellwin Consulting, a Dentsu Aegis Network consultancy. "Team familiarity and training are significant impediments to onboarding a new DSP."
First-party data alone is not enough
In order to prepare for a near-future in which third-party cookies no longer work, brands like Walmart are gravitating toward new ways to use their first-party information about customers to attract money from advertisers who still want to target personalized ads.
"The entire ad tech landscape is adapting to new privacy changes including Apple IDFA and the future removal of the cookie," a Walmart spokesperson told Digiday in an email. "Our connection and understanding of our customers gives Walmart a unique way of reaching the right shoppers at the right time with our first-party data."
Walmart has taken twists and turns in building its media business over the years. It started working with now-defunct WPP-owned Triad more than a decade ago to sell ads on its Walmart and Sam's Club sites, for example. Walmart took its ad operations previously run through Triad in-house last year, then bought ad tech firm Polymorph.
"Tapping into Walmart's first-party data and potentially their supply chain data is exciting," said Gila Wilensky president, U.S. of WPP's programmatic buying arm Xaxis. But for brands to fully embrace a Walmart DSP, she suggested Walmart needs some improvement around campaign data transparency. "Historically Walmart has not released sales data and limited its measurement tools," Wilensky said. "Access to their first-party data does not guarantee they will offer real-time and post campaign sales reports, but that's a challenge brands are looking to solve for — how to tie digital media investments to offline sales."
Ultimately, advertisers want a consistent view of logged-in shoppers to produce a persistent, identifiable data thread from mobile app and site to the store or curbside pick-up. Amazon has a leg-up in that department, said Weitzner.
While Amazon can directly attribute ad exposure to sales, Walmart and other retail media players with physical stores have a harder time doing that. Amazon has its own DSP, along with signals that recognize individual consumers across its universe. "Be it Amazon.com, the Amazon app, Fire TV devices, Kindles, Alexas, Whole Foods, etcetera, Amazon has the user ID as the connective tissue and global log-in," said Weitzner.
"The idea of a persistent ID is not there yet for Walmart, but this, for me, lays the groundwork to get there," she said of the Walmart DSP.
CPG will test — but want transparency
Consumer packaged-goods brands that sell products in Walmart's stores and on its sites have not been able to tie digital media investment to in-store sales, Wilensky said. Given that, "teams will be eager to test, particularly for clients in commerce and CPG." The percentage of people who click on an ad "is not a proxy for a jar of sauce sold in-store," she added, noting the limitations of the traditional online ad metric.
Whether they go beyond testing to dedicate dollars to Walmart's DSP depends on campaign performance and understanding of how its algorithms make decisions, said Wilensky. She said she'll be looking under the hood to inspect how the system's artificial intelligence algorithms are built, who built them and whether the platform's AI enables things like creative optimization and audience modeling and management. "Is there a team of data scientists on board focused on growing unique solutions?" said Wilensky. "Or is the platform designed to be more of a one-size fits all CPG solution?"
Consistency in campaign delivery and transparency in targeting and measurement will be important factors that determine the success of Walmart's DSP, ad buyers said.
A major question still to be answered is whether Walmart will emerge as yet another walled garden like Amazon, Google and Facebook. If Walmart is reluctant to share campaign data, "this could potentially limit how brands can use Walmart's first-party data to measure effectiveness across all their media investments," Wilensky said.
Expect more retail and brand DSPs
As retail brands seek to grow revenue through their own properties and first-party data, other retailers are likely to follow Walmart's (and Amazon's) example, said Wilensky. "There is an appetite for other retail media marketplaces for sure," she said.
Both Kroger and Target have platforms that let advertisers make first-party connections to target and measure in-store and online campaigns and gauge their impact on actual purchases. CVS last year launched CVS Media Exchange for selling managed ad placements.
However, there will be a limit to the number of platforms media buyers will want to juggle, said Wilensky. "It's a lot of work and a lot of machinery to manage. It's like going to six supermarkets to get your ingredients instead of two supermarkets, right?"
This article has been updated to clarify that Xaxis is WPP's programmatic buying arm.
https://digiday.com/?p=393549
September 25, 2023 • 5 min read
As esports winter sets in, the companies that are best insulated from the cold are the ones that designed their balance sheets for a years-long march to profitability — not the massive and rapid returns promised by some esports companies during the industry's initial wave of growth.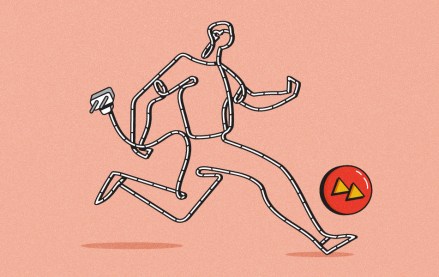 September 22, 2023 • 4 min read
Women's sports are having a moment. Brands, media companies and agencies are looking to get in on the action.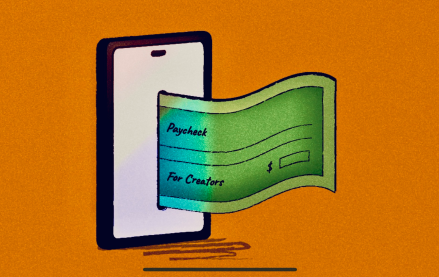 September 22, 2023 • 6 min read
The Hollywood strikes were supposed to be a game changer for many of them, but the situation hasn't quite lived up to the hype.