Advertising, mired in racism, has a long road to recovery
June 5, 2020 • 7 min read
•
•
Ivy Liu
In the wake of George Floyd's death companies have turned anti-racism into a PR exercise. Their messages of support are closer to obligation than a commitment to driving any meaningful change.
Otherwise, they might have thought to at least ensure those messages looked different. In the rush to show they're not silent on racism, companies littered social feeds with the same branded black-and-white platitudes of "thoughts and prayers" that all merged into an amorphous blob.
Granted, some of those branded messages are more thoughtful than others, but ultimately they're all saying the same thing in the same way. They all say they're fighting racism, but few call out the white supremacy that underpins it. In fact, most of those messages have even failed to acknowledge the life-threatening force wielded by police on black people. It's far easier for these companies to talk about racism as an act of hate than it is to take a stand against the deeper more systemic ways black people experience racism. It's this ignorance of the effects of racism that's made the messaging from many of these companies sound hollow.
L'Oréal told its followers that it stands in solidarity with the black community but in 2017 ended its partnership with model Munro Bergdorf over comments she made calling out racism. But the cosmetics giant isn't the only one. Nike was one of the first companies to condemn racism in the wake of the protests but planned to sell a trainer that featured an early version of the American flag used by the American Nazi Party. For companies who have profited by and aligned themselves with black culture, their audience is watching how they handle this situation.
"We need to move past the 'stand by you' statements that only win in marketing circles to tangible meaningful action for people of color," said Leila Fataar, founder of cultural marcomms company Platform 13. "Some brands and categories don't have a traditional connection to black culture or their audience are not predominately made up of people of color."
If anything, those are the compare that should be educating their audiences on the reality of white privilege, instead of putting out generic statements or not saying anything at all.
Ben & Jerry's has called on Americans to "dismantle white supremacy" and "grapple with the sins of our past." It also urged the U.S. Department of Justice to rejuvenate its Civil Rights Division, and for Congress to pass a bill that would create a commission to study the effects of discrimination since African slaves first arrived in North America in 1619. It's a clear attempt by Ben & Jerry's to educate its customers on the historical roots of white privilege.
The ice cream maker is among the most outspoken companies on social issues, even though it is part of a big conglomerate like Unilever. It's the only Unilever company with its own CEO and its own board of directors. As such, the company has the independence to speak out against the issues that are most important to its own values and where it can have the most impact.
"Ben & Jerry's aren't scared to say the words 'Black Lives Matter', or name the victims of police brutality," said Hannah Shelley, a new business and marketing executive at Engine U.K. "The company is looking at long term as well as short term action and proving to be a true ally to the cause. However, activism is not exhaustive and there are more ways in which they can continue to help this fight."
One of the main reasons why so many companies have found it tricky to comment on the protests is the well-documented lack of diversity at senior and decision-making levels. Burger King's CMO Fernando Machado alluded to this issue in a tweet earlier this week when he blamed a lack of diversity across the ad industry for its disconnect with what's happening at the moment.
Machado's post read: "Dear creative community, please do not send me another idea for a stunt to show that we support the African American community. Instead, hire more African Americans for the agency. Or help us evolve the diversity agenda here in my company (cause we need it). Actions, not ads."
Senior marketers like Machado have the power to make this a reality for his agencies. If more were to insist they won't spend as much money with agencies that can't do better on diversity like Unilever's global evp of marketing and chief diversity and inclusion officer Aline Santos has done then Machado's call for widespread reformation would seem more feasible. As it stands, however, there's a long way to go.
"The agency I work at now looks like it has a diverse workforce but that's only up to a point," said a senior media planner at a global media agency on the condition of anonymity. "At a senior level, there aren't many people who look like me."
The number of employees from an ethnic minority background at agencies in the U.K. sat at 13.7% in 2019, down slightly from 13.8% in 2018, according to a census of 199 agencies conducted by the Institute of Practitioners in Advertising. While ethnic diversity was highest at junior levels where it reached 17.7%, up from 16.9% in 2018, just 4.7% of C-suite roles were occupied by individuals from an ethnic minority background, down from 5.5% in 2018. The glacial progression here makes it hard for agencies to advise marketers on an issue they seem to pretend doesn't exist.
"The people of color who need to be part of the conversation when a company decides to talk about racism aren't normally in the room when those messages are put together," said Gary Coichy, CEO of POD Digital Media, a multicultural podcast network. "It's a situation that means attempts to address diversity and inclusivity aren't properly supported."
There's a disconnect between what is happening at this moment — a mass uprising against police violence toward black people, triggered by the death of George Floyd while in custody last month — and what is being said by these companies. The muted response to Facebook's stance on President Donald Trump's controversial post is further evidence of this. The post suggested violence against the protesters and in doing so quoted a racist 1960s police chief. And yet many of the same companies that said they stood with the protesters continue to buy ads on Facebook.
In fact, there is only a handful of advertisers who have decided they can no longer fund a platform whose moral compass runs counter to their own.
Ashby & Graff Real Estate, an independent California real estate brokerage, made the decision to halt their five-figure Facebook ad budget back in January 2019 after a 2018 filled with chaotic missteps by the social network and its leadership, including incidences involving holocaust denialism, and privacy breaches of user data. Now the real estate company is getting rid of its entire Facebook business page.
"Ultimately, our company had to decide if we were okay paying toward the bottom line — regardless of how minuscule — of a corporate behemoth whose main export seems to be the exacerbation of political polarization and discord, tugging forcefully on the very seams of our democracy," said John Graff, CEO of Ashby & Graff Real Estate.
"Do we get value from having the page and does that value mitigate the dangerous seeds of discord being sown by Facebook? The answer to both is 'no'," said Graff. "And even if there were enormous value to us, how could we possibly value our business more than the cohesion of our United States?"
https://digiday.com/?p=368864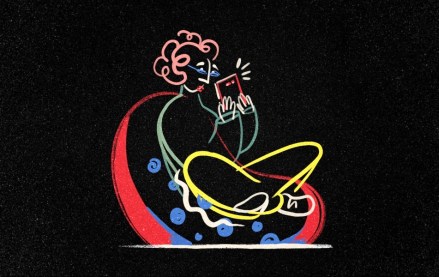 September 28, 2023 • 3 min read
•
•
The Financial Times has launched another lower-priced, subscription-based mobile app product a year after the debut of FT Edit to reach international readers.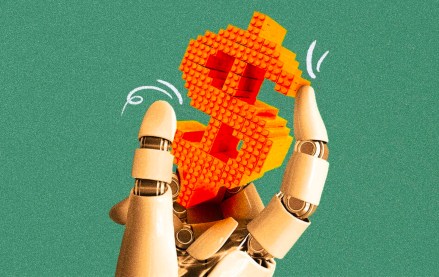 •
Publishers are starting to apply AI to their sales operations.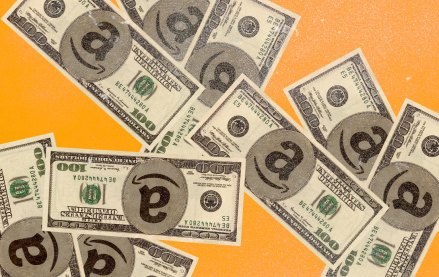 September 27, 2023 • 6 min read
•
•
The agency accused the e-commerce giant of conducting a range of anticompetitive behaviors that hurt both shoppers and sellers.