Marketing Briefing: How marketers feel right now about TikTok, Facebook, Instagram and Twitter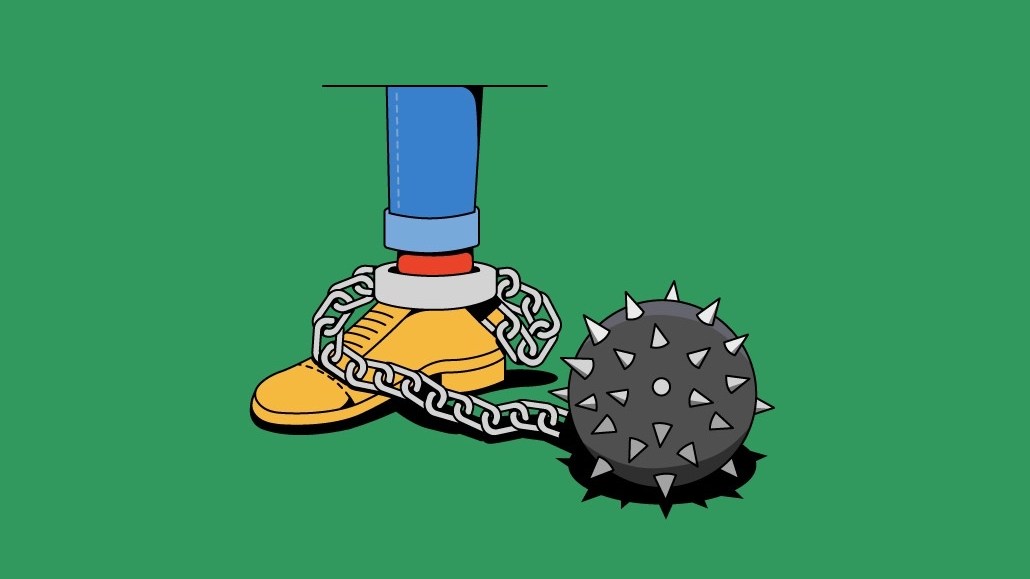 Ivy Liu
This Marketing Briefing covers the latest in marketing for Digiday+ members and is distributed over email every Tuesday at 10 a.m. ET. More from the series →
Earlier this year, Digiday's marketing team covered how the social media landscape has fragmented in recent years and how that's changed the game for marketers. Of course, the social media landscape is ever-changing and even in the weeks since we've released that package there's a renewed potential for TikTok to be banned, the era of paid verification has come and a new social platform, Lemon8, has launched.
With all the recent social hubbub, we figured it was time for a bit of a social refresher to get a sense of how marketers are feeling about TikTok, Twitter, Instagram and Facebook as well as the pros and cons of each. Given the industry's speed of change, these pros and cons could change in a matter of weeks.
Of course, that speed of change does have an impact on how marketers feel about social platforms. "Due to all of the changes in the social landscape over the past year plus, brands are more considerate in where and how they are investing on social to build long-term growth," wrote Christina Miller, head of social media at VMLY&R London in an email. "But [they] still believe it's the place to do so."
Natalie Gomez, director of integrated strategy at Zambezi, echoed that sentiment, and noted that the constant change forces the agency to be "constantly doing POVs" about various social platforms for clients. "A lot of the times, it's just proceed with caution," said Gomez. "From a paid standpoint, you can always have the discussion of reevaluating spend and reallocating spend from one platform to another."
TikTok
Marketers and agency execs say that TikTok's continued growth, ability to get on the For You page even with a low follower count and preference for less polished content continue to be positives for the platform despite the potential ban. Even if marketers aren't spending time actively posting on the platform, it can also be a place for consumer research. "It's a good way to get a sense of what the cultural zeitgeist is saying," said Cass Cervi, strategist at creative shop No Fixed Address. "So even if you're not super on it, it's good to be listening."
But marketers aren't completely discounting the potential for the platform to be banned. And some are left reassessing how much effort they should continue to dedicate to the platform.
"Uncertainties and challenges with data and privacy continue to emerge across the globe for TikTok, making it hard to know if investing in building a following on the platform is worth it, or if that might all go away in the near future," said Miller.
Of course, the potential ban isn't TikTok's only issue. Marketers say that some of the initial ease of massive engagement on TikTok isn't there anymore and that the effort needed to put into TikTok can be a big ask for marketers, especially those who aren't set up to pump out content as quickly as it is needed for a strong TikTok presence. "Creatively, brands often are not set up to create TikTok-style content (both in-house and with agencies)," said Miller. "It requires a shift in investment and production which can prove to be a challenge for many brands — without content, being relevant on the platform is near impossible."
Facebook
Marketers chasing the attention of Gen Z may not turn to Facebook as the platform has older demographics but they shouldn't write it off either, according to marketers and agency execs, who say that overall Meta's offering still takes the top spot for social media marketing.
"Meta I think is still the strongest player just because it has the ability to reach people across Facebook and Instagram," said Erica Patrick, svp and head of paid social at Mediahub. Brendan Gahan, chief social officer and partner at Mekanism, echoed that sentiment. "It's the most effective from a performance standpoint," said Gahan.
As for Facebook, specifically, marketers say that its pros are that it is efficient and effective. The cons, however, include an aging user base, limited organic discovery and fewer creative innovation opportunities. Marketers also pointed to the ongoing issues with Facebook's ads manager as well as its issues with its ad reps, all issues that have been complaints for buyers for years and continue to be with some marketers saying that recent layoffs have exacerbated those issues.
Instagram
While Instagram's constant algorithm changes can be annoying for creators, marketers and agency execs say the platform is still a staple in the budget because it's consistent, reliable and delivers results marketers want. "We call it kind of like the new homepage," said Cervi. "It's where most people are looking to find out more about your brand's general identity, what you are, what you look like. People go on the Instagram page first before the website at this point. So it's just a good one to have because it creates legitimacy."
Even so, Instagram's algorithm changes and flip-flops in focus continues to be an issue. "Instagram has gone through a bit of an identity crisis over the past year — chasing platforms like TikTok and BeReal to keep up with the latest trends and functionalities that users are craving," said Miller. "It's led to frustration from users and has caused brands to question their strategies and how to create to remain relevant on the platform."
Miller continued: "It's not quite clear yet how this will all end — whether we'll see a Reels-focused future, or if Instagram will remain a place for image-posts and video alike, but the uncertainty is challenging for brand strategies."
Twitter
Efforts to court advertisers to start spending again on Twitter have been ongoing. Whether those efforts will be fruitful enough to get marketers to return to or make the platform a significant focus remains to be seen. The tumultuous nature of the platform following Elon Musk's takeover has marketers still questioning efforts, though the platform's push around the Super Bowl did have some marketers returning to the platform.
At the same time, the partnership with DoubleVerify to boost brand safety efforts also had some marketers reconsidering their Twitter spend, per marketers and agency execs. Even so, "It tends to be a little bit more of a risky platform to be on," said Cervi. "It's another example of a place that requires a lot of community management."
The uncertainty around the future of the platform is another issue for marketers. "We still don't have a great sense of what comes next," said Patrick.
3 Questions with Laura Rueckel, CMO at Freddy's Frozen Custard & Steakburgers
Freddy's recently went through a digital transformation, including launching an app. Why do it now?
To me, if you weren't to do it, you're losing [market] share. You're losing business on the table and you're giving it to competitors. The guests, the consumer, is in that direction, regardless. Sure, the choice could have been made not to do it. But then that would be acknowledging that we're limiting the brand and limiting the experience to a certain subset of people, which is not what we want to do. Like any brand, you want to make sure that you're constantly recruiting new users to the brand. Let's face it, you've got a whole bunch of Gen Z and younger who are extremely heavy in this environment, digitally. We wanted to make sure that we had those offerings for those guests that want to interact with us in that way.
How does the app impact business goals?
The fun part of this for marketers is being able to have data that helps us learn more about our guests, and learn more about what they're buying, when they're buying so that ultimately, we can give them more of what they want. The more we learn about their behavior, the more we can target those messages.
What does the rest of Freddy's marketing strategy look like?
Like several brands, the biggest thing that we are focused on is brand awareness. This goes from a marketing standpoint and from a development standpoint. Because as of right now, there are still areas of the country where we are relatively unknown. There are others where we're the hometown favorite. But we're growing in awareness nationally. So that's a big objective–to make sure that we are relevant as a brand and starting to shift to a true national brand. The other is just making sure that we're continuing to drive guests and we're continuing to drive those transactions. We want traffic in our restaurants. — Kimeko McCoy
By the numbers
With the increased use of social media, worries about social media's impact on mental health, especially when it comes to younger generations, have been ongoing. HigherVisibility conducted a survey of consumers about how the growth of social media has and will affect them in the future to assess Gen Z's attitude toward social media in the U.S. and how it impacts their lives. Find more details from the report below:
Nearly 7 in 10 Gen Zers (68.81%) in the U.S. spend over an hour on social media each day
Almost 3 in 4 Gen Zers find themselves 'mindlessly scrolling' while online
Over half of Gen Zers in America (55.96%) are worried about the future of what life may look like due to the rise of social media and technology — Julian Cannon
Quote of the week
"We've made it to the promised land, but the promised land looks a bit like where we've just been in the sense that there's huge fragmentation across the digital media landscape. We made it to the future [but] the future has its own challenges that we need to work through."
— Andrew LaFond, ‪vp and executive director of media and connections at R/GA, when asked about the streaming boom and the difficulties for advertisers that come with it
What we've covered
Want to discuss this with our editors and members? Join here, or log in here if you're already a member.
https://digiday.com/?p=498811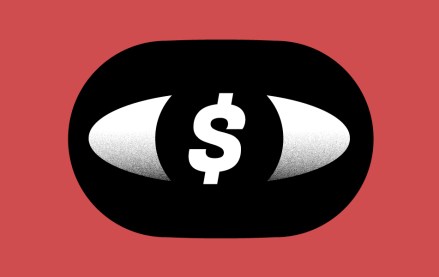 December 5, 2023 • 3 min read
The latest edition of the ANA's programmatic transparency report claims $22 billion can be saved by drastically cutting the ad tech bloat.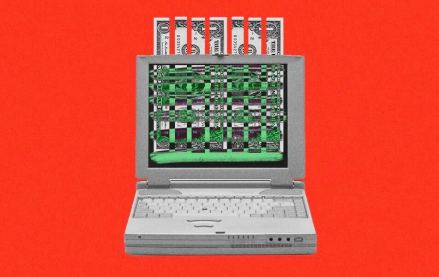 December 5, 2023 • 5 min read
Agency clients still see programmatic as an important part of their marketing budgets. But, overall, the uncertainty around programmatic could be causing them to lose confidence in online display ads as a marketing channel, and, as a result, agency clients are investing less in online display.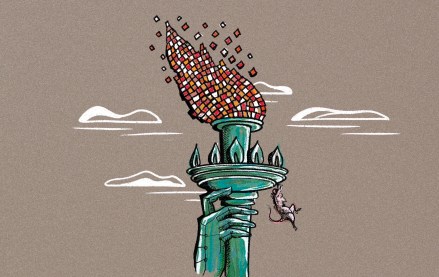 December 5, 2023 • 3 min read
There's a global AI race and different regulations in different countries might be slowing down – or speeding up – innovation. Here is a breakout of how regulations are being shaped on both sides of the Atlantic.