Marketing Briefing: 'Build for the future': Marketers and agency execs want to make their advertising work for social commerce
April 12, 2022 • 6 min read
•
•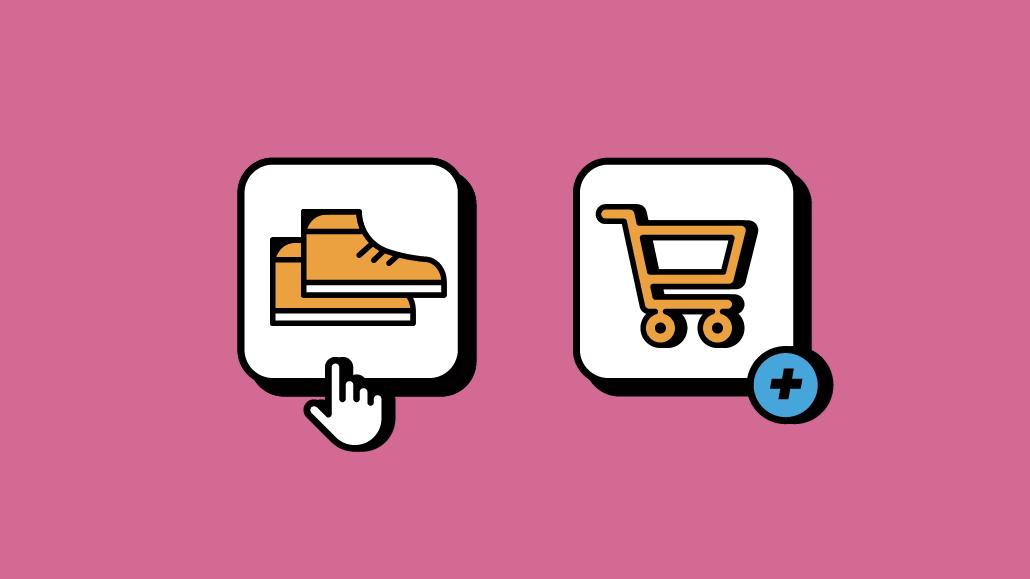 Ivy Liu
This Marketing Briefing covers the latest in marketing for Digiday+ members and is distributed over email every Tuesday at 10 a.m. ET. More from the series →
Selling on social platforms isn't new — platforms have been rolling out shopping capabilities and updates for the last few years — but it is becoming a bigger focus for marketers this year.
As platforms like TikTok and Instagram, among others, aim to make it easier for people to see something from their favorite creator, click to buy it and then purchase it through the app, it's making social commerce more important for marketers. That means marketers need to tweak their overall marketing approach to account for a world where someone may not ever click out of a social app to their site to buy something, according to marketers and agency execs.
"Before, you had creators do a teaser for your brand; now, you need them to do the full show," said Vickie Segar, founder of influencer marketing shop Village Marketing, which was recently acquired by WPP. "That's a totally different prompt. Before they had to garner interest and drive someone to a [brand] where the brand would then close that sale. Now, brands need creators to close [sales] entirely."
As platforms like TikTok and Instagram prioritize social commerce, marketers, agency execs and creators will need to navigate a "monumental shift" in strategy as working with influencers will move beyond brand awareness and media play to a "commerce engine" within the platforms, noted Segar. As previously reported by Digiday, major marketers like L'Oreal are already focused on commerce via TikTok.
"E-commerce has generally been about replenishment — there are often functional and practical motivations behind it," Lex Bradshaw-Zanger, CMO of L'Oréal U.K. and Ireland, previously told Digiday of the brand's focus on shopping on TikTok. "TikTok and the creators there are all about discovery so that shopping experience is being reinvented around that discovery element of scrolling through the app being brought together with the entertainment people get from watching creators."
L'Oreal isn't alone. Marketers and agency execs say conversations about social commerce and plans to test out strategies on platforms to focus on social commerce are heating up. "We'll be doing a number of test campaigns with live social commerce this year," said Brendan Gahan, partner and chief social officer at Mekanism. "There's definitely a broader awareness of this and excitement. Overall, the space seems very nascent, but it's clear it's an arena that is going to be big."
Gahan continued: "It ties into this macro shift as well, [in which] iOS 14 targeting is not what it once was, so collaborating with communities to sell directly via social seems like it's going to grow considerably."
How brands will work with creators, platforms and agencies to adapt to a changing social landscape where more shopping is done via platforms rather than brands' websites is yet to be seen. Even so, brands are looking at ways to capitalize on social commerce as platforms emphasize it.
"Social commerce is only going to become more and more normal for more people to use," said Cheryl Gresham, CMO of phone carrier Visible; the phone carrier doesn't have a retail presence and is focused on garnering new customers via e-commerce. "We're thinking about it. We're watching the space right now and thinking about how we need to build for the future to reach potential members this way."
Gresham added: "It's going to become more and more common simply with the inertia of technology."
3 Questions With Jessica Spence, president of brands at Beam Suntory
What has changed at Beam Suntory since you arrived two years ago?
We had been a very commercially-led, market-led model historically, despite having some amazing global brands. I was brought in to take on a new role, actually reconfiguring our model to put the brands at the heart of it, and to make the brands really the heart of the P&L. How do you stand up teams that do that? So cross-functional teams, not just marketers but marketeers, commercial, [and] finance, all supporting the brand supply chain, and put the brands at the heart of it.
The way that people shop is changing. How do your current efforts keep up with that?
One of my pet theories is that I think that the line between marketing and sales is really becoming very, very blurred. The way that we used to think about it, quite a traditional consumer journey, is really breaking down and we've seen that becoming a lot more flexible. Every engagement point you have with the consumer is an opportunity to do it all, and you have to think about it that way.
How does that translate into work in action?
What we're saying to our teams is whenever you're looking at your plan, there [are] three jobs that you're trying to do every time you touch a consumer, wherever that is digital, [the] real world doesn't matter. You have to obviously engage them with something meaningful about the brand that connects to them in their life. Second big one, you have to get primary consumer data. And thirdly, close the sale. You're not always going to hit all three, but that's the jackpot if every time we connect with the consumer, you hit all three of those. — Kimeko McCoy
By the numbers
People are watching more videos now than they have in years past, whether it be streaming their favorite sitcom or tuning in to a live sporting event. Advertisers are taking notice, giving digital video a bigger piece of the advertising pie. While that trend is expected to continue, an inaugural report from Nielsen reveals that viewers find their content options overwhelming. Find key details from the report below:
Americans increased their average weekly time streaming video by 18%, with a year-over-year increase from 143.2 billion streamed minutes to 169.4 billion between February 2021 and February 2022.
46% of survey respondents feel overwhelmed by the growing number of services and platforms that makes it more difficult to find the content they're looking for.
64% of respondents indicated they wish there was a bundled video streaming service that would allow them to choose as few or as many video streaming services as they wanted. — Kimeko McCoy
Quote of the week
"As we begin to create and invest in the next environment where people spend their time, and their money, we need to be clear on what we are building and what we need to prevent — amongst all the hype — to make sure people don't have an experience that is riddled with scams. The currency in Web 3.0, is not crypto, it's trust."
— said Conny Braams, chief digital and commercial officer at Unilever at an event hosted by the World Federation of Advertisers in Athens, Greece last week.
What we've covered
https://digiday.com/?p=444505
September 28, 2023 • 4 min read
•
•
Some content creators are using generative AI tools to spark new levels of creativity and innovation and are sharing their experiences online in how they're using these tools to streamline their workflows and boost productivity.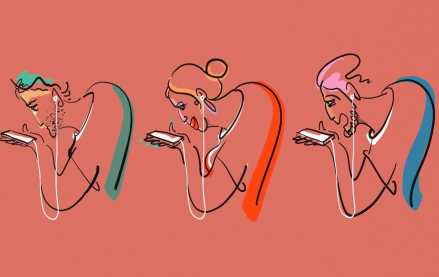 September 28, 2023 • 6 min read
•
•
In this edition of the weekly Digiday+ Research Briefing, we share focal points from Digiday's recently released reports on marketers' evolving social media tactics, including how they're using Facebook less and diving into YouTube Shorts more.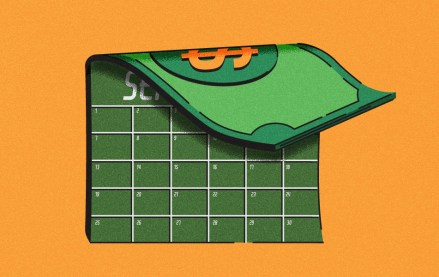 September 28, 2023 • 4 min read
•
•
In 2023, some brands' executive boardrooms are still insulated from the chill of crypto winter, for better or worse. But the rising pressure of crypto skepticism has made it more urgent than ever for companies to figure out how to use blockchain technology to support their core offerings and customer base rather than simply dropping branded NFTs and hoping for the best.