Why 'the currency in Web 3.0 is not crypto, it's trust'
April 8, 2022 • 6 min read
•
•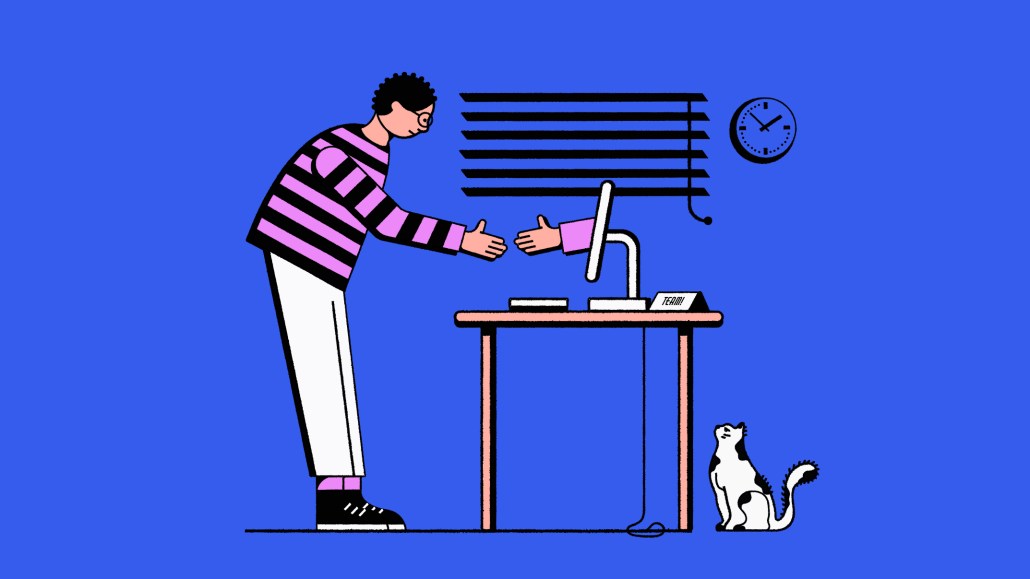 Ivy Liu
Unilever's chief digital and commercial officer is on edge: the global internet is being transformed. But that won't necessarily make it better. In fact, it could make it worse.
"As we begin to create and invest in the next environment where people spend their time, and their money, we need to be clear on what we are building and what we need to prevent — amongst all the hype — to make sure people don't have an experience that is riddled with scams," said the advertiser's Conny Braams at an event hosted by the World Federation of Advertisers in Athens, Greece yesterday. "The currency in Web 3.0, is not crypto, its trust." she said.
Which is to say the shift to a decentralized version of the internet, or Web 3.0, is a chance to ditch some of its more dysfunctional elements. A move away from the "winner takes all" mindset to a "community above all" one. It won't be easy, of course, given some of the internet's most influential stakeholders are more incentivised to change tact than others.
Nevertheless, the lessons drawn in hindsight are instructive. Braams outlined those lessons to Digiday, and more importantly how they inform Unilever's approach to building businesses across the real world, social networks — and increasingly in virtual environments.
Lessons learned of serving at the pleasure of kings
There are many words that could be used to describe the factitious relationship between the biggest tech companies and the advertisers that fund them, but nothing quite sums it up like "dysfunctional." Even when marketers have wanted to spend less on the big platforms, they haven't. The reach these platforms provide has overshadowed the risks of working with them time and again. It doesn't have to be this way in Web 3.0, said Braams. Not if the stranglehold these companies have on rich data is disrupted. For the first time, that's a possibility.
"Consumers will own and subsequently have more control over their data," said Braams. "In turn, they'll be able to make more conscious choices over what happens to their data. And it's this heightened awareness that will prevent a lot of the fallout we're currently seeing around privacy."
At least that's the hope. The value of this new internet can be easily confused with the pitfalls of the current one. As Braams outlined: "The challenges and concerns of consumers today will only be amplified in an environment where personal data becomes more personal. Regulation alone is not enough. Self-regulation alone is not enough. Self-restraint alone is not enough."
If knowledge is power, knowing what you don't know is wisdom
Braams doesn't deal in absolutes. She can't say with any real certainty that Web 3.0 won't end up in the same mess that its predecessor has. She does, however, understand the limitations of her knowledge and how that allows her to avoid repeating the same mistakes — specifically the arbitrage problem at the heart of online media. Companies have built trillion-dollar businesses on the idea of hoovering up as much consumer data as possible, before packaging it up to sell at a premium. It gave consumers an abundance of content and advertisers unprecedented reach — the tech companies thrived on this opportunity.
"I don't have the power to know what we need to do specifically to prevent the issues around Web 2.0 happening again, but I do know that we've learned a lot from all those unintended consequences," said Braams. "Not only do we have a clearer view on everything from a data driven economy to how algorithms treat content, but we also know how bad actors can really harm people virtually as well as their lives more broadly."
Take transparency, for example. Big tech isn't exactly known for being clear on how ads work or where data goes, leaving advertisers like Unilever to fill in the gaps. Trusted marketplaces, data clean rooms and in-housing are just some of the ways the advertiser has tried to get that clarity over the years. Expect those attempts to continue over into Web 3.0.
Braams expanded on the point: "We have the power to invest in the solutions and services that we think are the right ones to be building for this new phase of the internet."
Responsible media
Sustainable investing was once seen as a niche. Now, it's something marketers can no longer afford to ignore, especially when it comes to the content they fund. The problem is most acute online. Ever since the brand safety crisis emerged in 2017, the platforms have let legacy ad verification companies measure their inventory, leading to limited campaign insights. In response, the likes of Unilever and Heineken demanded actual data from those verification companies, particularly to see how they map to the standards set by the Global Alliance for Responsible Media (GARM). There's often nothing under the hood, goes the thinking, beyond a PR release. This takes another dimension in a decentralized internet where the aim isn't just to simply remove bad actors, but to educate them.
"We've learned through initiatives like GARM to understand what we do and don't want when it comes to working with responsible platforms and within a wider responsible infrastructure, Braams said. "People want the brands they buy to behave in a more cautious and conscious manner."
Can tracking be saved for Web 3.0? The better question might be should it even exist?
Unsurprisingly, Braams isn't sure either way. There's just too much uncertainty around the future of tracking to have a clear view on what to do. What she is certain about, however, is the need to experiment with different solutions, from first-party identifiers through to contextual. No one player has an edge, as marketers like Braams are exploring all options. Whatever the outcome, data protection will be key, she continued. Otherwise, the ad industry ends up in a situation where swathes of indirect vendors are able to obtain and transact huge amounts of personal data in a highly opaque environment.
"The personal data that we now have as advertisers is usually limited to a few traits that we know about people, but with Web 3.0 that becomes so much more," said Braams. Think about it: the more control people have over the data the more they're likely to share with the companies they trust in exchange for a service or product they deem of equal value. The concept is quite profound on closer inspection, continued Braams: "More people will start to ask themselves what they get in return for sharing their data. Do they like targeted advertising, for example, or would they prefer a personalized product instead."
Commerce 3.0
Commerce has been going through irreversible change over the last several years, moving slowly toward an open economy for creators and buyers alike. The gap between e-commerce and media platforms has narrowed as a result. As Braams explained: "E-commerce platforms are giving marketers the opportunity to convert sales and build brand, while media platforms are allowing us to do it the other way round."
Yes, this blurring of the lines between marketing and sales was in play well before now. But it's got to a point where the line was so blurred that retail media has become a strategic way of investing in Unilever's brands, said Braams. The company's media spending is shifting accordingly. "Our investments in retail media are going up but we want to make sure that the consumer has a consistent experience across those different transactions."
The trend has been in full swing in the last few years, and promises to move into overdrive in Web 3.0. Braams' remit is a testament to this. Her role changed at the start of the month from chief digital and marketing officer to chief digital and commercial officer.
https://digiday.com/?p=444317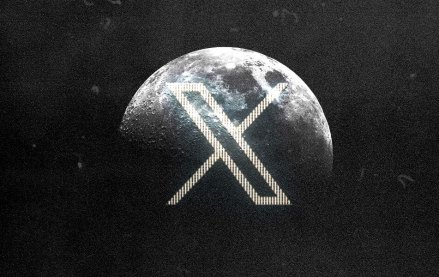 November 30, 2023 • 4 min read
In the packed DealBook conference in New York yesterday, owner Elon Musk bluntly told them to shove it.
November 30, 2023 • 2 min read
WorkTok, or CareerTok, is in full force. Combined, those hashtags on TikTok have over four billion views and it is benefiting Gen Z.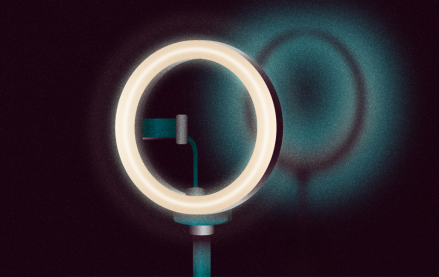 November 30, 2023 • 5 min read
In this week's Digiday+ Research Briefing, we examine how brands have been upping their TikTok investments this holiday season, how Lyft and the MSG Sphere are positioning themselves as ad opportunities beyond OOH, and how publishers are committing to building their events businesses in 2024, as seen in recent data from Digiday+ Research.