IAB PlayFronts takeaways: Game advertising has arrived — and brands are playing catch-up
April 7, 2022 • 6 min read
•
•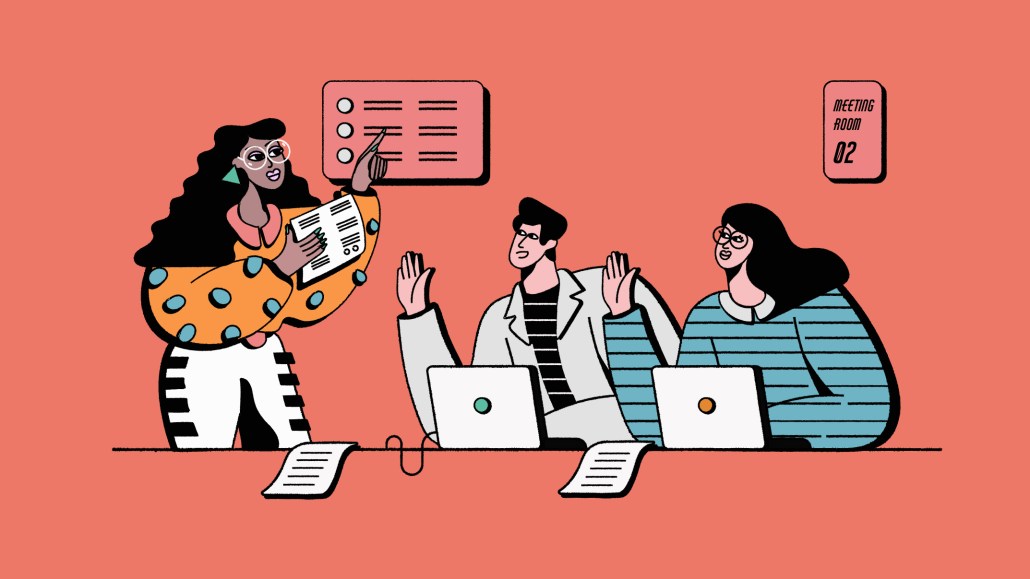 Ivy Liu
Gaming has arrived as both a pillar of popular culture and source of advertising inventory, but some brands and agencies still struggle to grasp the value of this new medium.
Though in-game advertising companies are confident about the strength of their product — and its potential to act as a bridge between advertisers and the metaverse — even experienced operators on the media buying side remain attached to old misconceptions about the relationship between gamers and brands.
In a bid to fill this knowledge gap, the Interactive Advertising Bureau held its first-ever PlayFronts event on Tuesday — a day-long conference on the subject of advertising and partnership opportunities in gaming, featuring presentations from stakeholders across the industry, including adtech providers, publishers, agencies and brands.
"There's just been the perfect storm right now," said Zoë Soon, the event organizer and a vp at the IAB's Experience Center. "We're seeing changes in consumer habits — so declining linear TV viewership — and CTV is getting oversaturated, and video games is another form of video, and it has such a great young audience."
The way the event played out showed just how wide this gulf in knowledge can be in the nascent industry of game advertising. For some attendees on the tech or gaming side, much of the information shared in the presentations was not particularly revelatory; conversely, many less-experienced audience members on the brand or agency side spent the entire time jotting down notes and snapping photos of the presenters' charts and graphs.
The event was a veritable Who's Who of game advertising industry stakeholders, giving vendors a much-needed opportunity to share their services with brands, agencies and publishers such as Activision Blizzard and Riot Games.
Here are some of Digiday's key takeaways from PlayFronts. Nearly 700 people participated in the event, with a near-equal split between virtual and in-person attendees. (It also featured the PlayFronts Cup, a lunchtime Rocket League tournament won by a team from Xaxis.)
People are getting tired of the usual statistics
In a bid to inform the less-experienced members of the audience, many of the presenters leaned on tried-and-true statistical points that might be familiar to anyone who's ever seen a game-advertising pitch deck — specifically the fact that roughly 50 percent of gamers are women, and that gamers are no longer mostly teens in their parents' basements.
While these statistics are real, they elicited some eye-rolls from some of the more experienced operators in the room. The demographic expansion of the gaming audience is nothing new, and industry veterans at PlayFronts found themselves surprised by the number of attendees who appeared to be taken off-guard by this information.
"Lots of women have been in gaming for a very long time," said Sarah Stringer, evp of U.S. media partnerships at Dentsu Media, who first explored advertising in gaming about 15 years ago. "It's just been very interesting to see that the industry has still had this bias, thinking it's just teenage boys."
Demographics are king
While industry veterans may have rolled their eyes at the aforementioned statistics, brands and agencies' enthused reactions to them showed that both game developers and their adtech partners would be wise to stress their platforms' expanding demographic reach when pitching their services to non-endemic brands.
This enthusiasm was on full display as American Eagle vp of marketing, media, performance and engagement Ashley Schapiro caught up with Digiday following her afternoon presentation, which focused on the clothing company's branded Roblox experience. "One thing that's really interesting, that I didn't get to say, is that Livetopia, which is the Roblox experience that we're on, is 65 percent female," Schapiro said. "So that was one of the reasons we actually chose Livetopia — because it also hit our female customer base."
Gaming advertising is a wide-ranging and diverse industry in its own right
As the role of games in advertising continues to expand, PlayFronts could eventually merit its own sub-events catering to specific sectors of the game advertising space. There were enough in-game advertising companies in attendance to fill their own event — including six of the presenting speakers — while some presenters got more theoretical as they discussed the philosophy behind the metaverse and how it relates to gaming. Others, such as IGN, focused on the role of games media in connecting brands to gamers, while some stressed the strength of older game-advertising formats such as rewarded video and interstitial ads.
"There's a lot of different philosophies, and there's a lot of different ways where it's integrated," said Jonathan Stringfield, vp and global head of business marketing, measurement and insights at Activision Blizzard Media. "I think a few folks have done a really nice job saying 'in-the-game,' 'adjacent-to-the-game,' 'outside-the-game' — frameworks like that. I think it's super helpful to think about, realistically, what makes sense for the brand, so when we're at the onset, having more options is probably better."
If the IAB continues to hold PlayFronts events — and Soon said she's "pretty sure" it will — the in-game advertising space could eventually merit its own dedicated "In-Game PlayFronts" event at some point down the line.
"There's definitely value for those different types of advertising, different formats, different studios, different platforms," said Jonathon Troughton, CEO of in-game ad company Frameplay. "But for us, we do believe in-game's going to be the dominant form, because that's where you get the best experience."
The connection between gaming and the metaverse is clear, but still speculative
Four of the event's twelve content presentations had "metaverse" in their titles, and nearly all of them touched on the potential for the metaverse to arise out of gaming environments. The shared thesis was clear: the metaverse is a more immersive and three-dimensional successor to the modern internet, and it logically follows that gamers might be its first denizens, given their relative youth, technological aptitude and experience navigating virtual worlds.
"It was a commercial decision," said Francesco Petruzzelli, co-founder and managing director of the in-game ad provider Bidstack, whose presentation was titled "Forging a New Path for Brands in the Metaverse." "In my opinion, metaverse lowers the barriers to brands engaging in gaming. I know that gaming itself carries positive connotations, but I think metaverse carries even more positive connotations."
However, not everyone at the event agreed with this analysis, with some observers cautioning companies against putting the cart before the horse in terms of the metaverse and its evolution out of the gaming space.
"Marketers are going to do what marketers do best — they want to chase the next big thing, and they're like, 'absolutely, the metaverse sounds super exciting,'" Activision Blizzard Media's Stringfield said. "And I think we're in real danger of leapfrogging all this necessary knowledge of gaming first. I think it's super important that we nail those fundamentals on gaming, and from there, I think there's some really exciting possibilities."
The timing couldn't have been better
Disagreements over the metaverse connections notwithstanding, every attendee that Digiday spoke to at IAB PlayFronts agreed that the event came at an auspicious moment.
"When we, as the committee, spoke about the timing of this event, our goal was to inspire and educate people on this opportunity," said Frameplay chief strategy and operations officer Cary Tilds, who co-chairs the IAB's gaming and esports committee. "We knew that we needed to have it during this time frame versus the fall. I'm really thankful to the IAB, because if we didn't get this stage, it would almost be too late for this year," she said, referring to many brand strategists' year-long strategic plans.
Though the event was well-timed, the primary motivation behind the IAB's timing was simply the "perfect storm" that Soon mentioned, rather than a calculated media planning play.
"Over the past couple of years, we've talked about COVID and how that's raised interest in gaming over the last 8-10 months; we've talked about web3 metaverse and what have you. You strike when the iron is hot," said Stringfield, who sits on the board at the IAB. "As an industry, we need to be good at making clear when there's opportunities here. When we're top of mind for folks, when people are excited about it, let's engage with them. So, in that respect, I think the timing is perfect."
https://digiday.com/?p=444092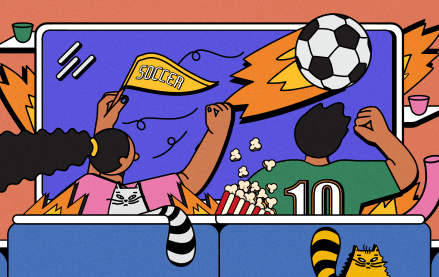 December 1, 2023 • 4 min read
Even if a game isn't make or break, sports leagues and brands want fans to be paying attention — and they're hopeful new strategies will get it.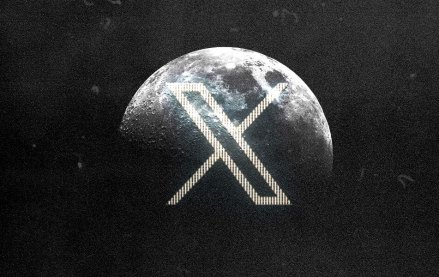 November 30, 2023 • 4 min read
In the packed DealBook conference in New York yesterday, owner Elon Musk bluntly told them to shove it.
November 30, 2023 • 2 min read
WorkTok, or CareerTok, is in full force. Combined, those hashtags on TikTok have over four billion views and it is benefiting Gen Z.