'Esports isn't lucrative in the near term': FaZe Clan CEO's endgame for gaming
February 18, 2021 • 5 min read
•
•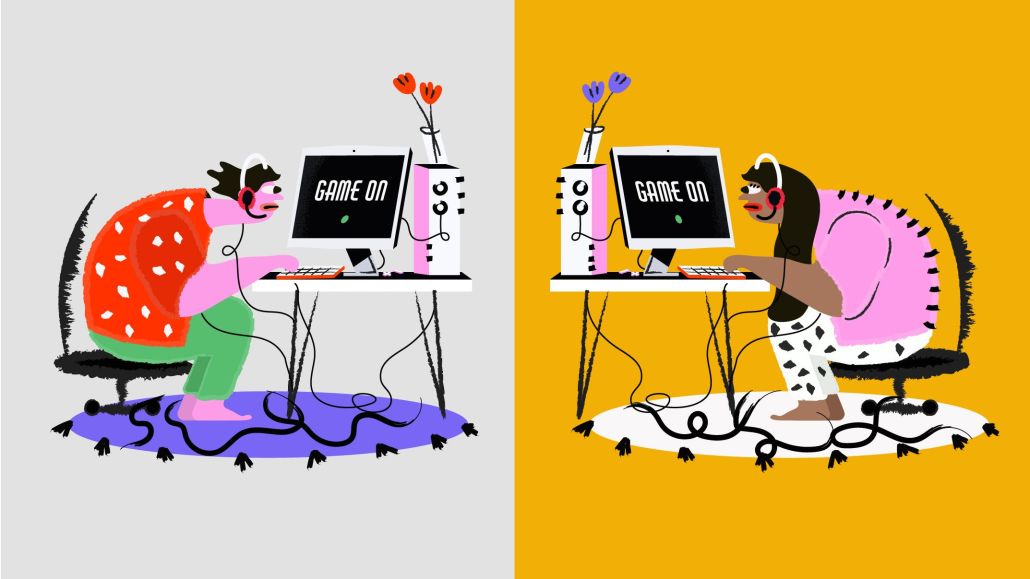 Ivy Liu
It's no secret that esports has been on the crest of a hype cycle for the last year, but it's getting to a point where the industry has to face the realities of the market. Inevitably, there will be a shake out of companies.
FaZe Clan doesn't plan to be one of them.
The company is positioning itself more like a Vice than a Barcelona F.C in the sense that as much as it has an esports team, it wants to be an entertainment business. It's not a new ambition. In fact, FaZe Clan has been working toward this goal for the last six years. There's just a lot more pressure on the company to stick the landing now.
"Esports isn't a lucrative business in the near term," said FaZe Clan CEO Lee Trink. "That may change in the long-term, but for now the climate remains challenging."
Digiday caught up with the former record label exec to hear why there's trouble ahead for esports, how FaZe Clan has hedged against those issues and how he sees the business evolving over the next few years.
This conversation has been edited and condensed for clarity.
Where do FaZe Clan's content ambitions come from?
It can be traced back to the period when FaZe Clan started to take off 10 years ago when the early founders and team members turned the cameras on themselves and filmed things like the trick shots [in Call of Duty games]. It created an intense fandom around FaZe Clan and was cool at a moment when gamers weren't necessarily. When I joined six years ago from the entertainment world, it seemed like the logical conclusion to take what we're known for and accelerate that everywhere to a point where we're in all forms of content, whether that's a 30-second video on TikTok to a two hour film. If the audience likes it then there's value in it. As an organization, we have permission from our fans to go deeper into content.
Why is there so much pressure on building out the content side of the business?
Esports is challenging right now in the sense that it's hard to look at it from an ROI perspective. So we have to lean into content. We have the ability to take parts of the pie away from traditional players [in entertainment] given the attrition of audiences that's happening across the industry, whether that's film, american football or linear TV. To get out of this situation, those businesses have to spend significant money on coming up with concepts —and that's before they know whether anyone will even care about it. History is littered with examples of entertainment companies having high hopes, spending big to realize them and then suffering huge failures. It means the hits have to pay for the misses. In contrast, we can create content inexpensively, bring it to market quickly in front of a huge audience. Effectively, we're able to test whether these creative concepts resonate with our fans. And if we have real success then we can go and create a long-form series on the back of the concept and sell it. It's a competitive advantage for us in esports and gaming because we have a disproportionately large market.
Are you selling a lot of the content you produce now?
We sell content, but it's an area we're just getting warmed up in. We recently poached the NFL's head of content with the aim to supercharge what we've been building here so that we can build a team who can take a lot more of what we create to market. We're looking at podcasts, films, short- and long-form properties as well as documentaries. These are projects that we feel we have permission from our audience to do. The goal is IP creation and to continue to build out our content on our channels for content that we can sell multiple times worldwide. This is about gaming as entertainment and esports is a segment of that. It's the live professional, competitive side of it which is a smaller, albeit important, piece of the pie when it comes to time spent on gaming.
Is there appetite from traditional media owners for gaming content?
The popularity of gaming over the last year has definitely increased the tension around content like ours. But I don't think the traditional media has gotten the memo about the shift that's happening around gaming. It's a hard thing to grasp when you're one step removed from the audience. The problem is that the bottom is going to drop out of this part of the market in a few years because every generation, including the one really connecting with gaming content, has a shift in the way they act and what they like. We have the advantage that what's happening in the marketplace is funneling more people to us and our content. 
FaZe Clan recently signed a deal with talent agency UTA. How does that help realize your plans?
In many ways, the deal is an exploration of what's going to be possible when it comes to allowing us to do more deals in smarter ways. It benefits in three main ways. The first is market intelligence in the sense that UTA has a lot more deal flow than we do so the insights we can get from working with them is key. The second is UTA is able to augment who we're able to talk to because of the relationships the agency has. Finally, they can play a more traditional agency role for us if we were to launch a film or create a series, for example.
https://digiday.com/?p=397556
October 2, 2023 • 1 min read
•
•
The publishers who attended DPS were focused on the potential upsides of applying the technology to their operations while guarding against the downsides.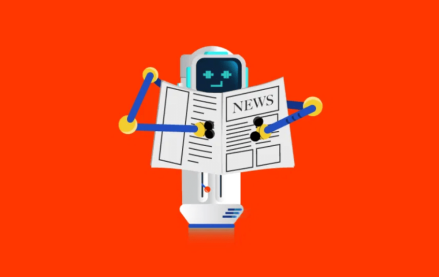 October 2, 2023 • 4 min read
•
•
Now that ChatGPT users can surf the internet for information, some publishers are reconsidering the weight of the issue.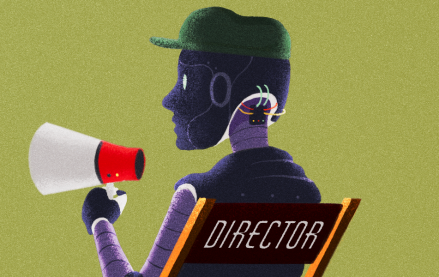 October 2, 2023 • 5 min read
•
•
As Meta makes celebrity-like chatbots, ChatGPT learned to "hear," "see" and "speak" while Spotify is piloting AI-translated podcasts.