How Nerd Street Gamers highlights each facet of its esports infrastructure business with its new gaming facility
November 17, 2021 • 5 min read
•
•
Ivy Liu
Nerd Street Gamers unveiled "The Block" last Friday, a 40,000-square-foot gaming and esports facility — or "esports campus" — in central Philadelphia.
The black-and-green-accented facility contains over 100 PC gaming setups in an area it calls "The Pit," along with a central stage and event space that can seat several hundred spectators. It also features a 15,000-square-foot space on the fifth floor that will become the location of Nerd Street's corporate offices in 2022. The space will host both national esports tournaments and Nerd Street's own amateur events — a marriage of the robust content and event production wings that power Nerd Street's own unique approach to the esports infrastructure business.
When CEO John Fazio founded Nerd Street Gamers in 2011, it was a LAN (local area network) party, not a full-fledged gaming and esports company. Over the next few years, NSG expanded its community and reputation by hosting events such as Fragadelphia, a long-running open Counter-Strike tournament series. But in 2016, the business was incorporated, invested in — and then, as Fazio said, "it was off to the races."
Since then, NSG has become a household name among esports industry veterans. It provides turnkey event production and operation services to game developers such as Riot Games, which employs Nerd Street to produce its Wild Rift Summoner Series, in addition to brands such as Red Bull, which hosted its Conquest fighting game tournament series in NSG venues.
Nerd Street Gamers is not the only player in the esports infrastructure game. One of its competitors, Vindex, provides similar event production services to many of the top-tier esports leagues. Unlike Vindex, however, Nerd Street is not satisfied remaining in the shadows. In addition to its turnkey services, it's also a front-facing entertainment brand and content production firm, using its relationship with prominent esports leagues to elevate the Nerd Street brand.
"It happened by accident," Fazio said. "We were running [StarCraft II tournament] Cheesadelphia, and were like, 'OK, let's throw up a computer and stream this.' And we had tens of thousands of people in South Korea and France watching a tournament in a North Philly warehouse." Nowadays, NSG's content operation includes thousands of hours of video and live-streamed content, in addition to bespoke, high-production-value projects such as its upcoming podcast series produced in collaboration with esports journalist Jacob Wolf.
At the moment, Nerd Street has its hands in three sectors: an event production side, a content side, and a physical esports arena business that now boasts 13 affiliated facilities across the United States. While there is a turnkey aspect to all three, NSG vp of marketing Paige Funk made it clear that Nerd Street always serves both itself and its clients. "We run tournaments under the Nerd Street brand; we operate tournaments for third parties," she said. "Same thing with content: we create content under the Nerd Street brand; we create content for third parties."
These different facets of Nerd Street's business operate symbiotically. "All parts of our business really do work hand in hand, and there's synergy between them all," said Nerd Street vp of media Todd Berman. This applies to all aspects of Nerd Street, including its turnkey events, which are usually devoid of front-facing NSG branding. "At the end of the day, that user came out for Red Bull, that user came out for Riot — but they're probably going to come back because they got to see this really cool venue, and we're going to make more money off of them coming back," Fazio said. "Now, we're able to subsidize and offset the cost basis of the initial up-front event because of our downstream income from those acquired users."
The company's network of both physical locations and esports industry connections also supports its content business. "What we can do for people like Jacob [Wolf] is leverage the cross-country network of studios, and the relationships we have with distribution partners and advertisers and sponsors that we created for the content we create already," Fazio said. "Now, we have it at scale, and somebody like Jacob can use that to accelerate their own plans and vision."
So far, Nerd Street Gamers' multidisciplinary approach to esports infrastructure seems to have paid off. Though it had to shut down its physical venues in 2020 due to COVID-19, the company has produced year-over-year revenue growth throughout the pandemic, with its Twitch follower count rising from 30,000 to over 500,000 across channels over the last two years. In 2021 alone, hours watched of Nerd Street content has increased by 1,700% year-over-year, according to Fazio, with Q3 2021 revenues up 118% from Q2. He did not provide exact figures or provide a revenue stream breakdown. "Obviously, those are not sustainable numbers for long," Fazio said. "But I don't think our scale will slow down; I just think that the growth rate will shift to something more reasonable."
From Nerd Steet Gamers' roots as a LAN party to the launch of its latest esports arena, a core tenet of NSG's business has been to provide gamers with opportunities to do what they love. As its star continues to rise, the company continues creating growth opportunities for esports players, esports organizations and game developers.
"This is what I want to do for the rest of my life," Fazio said. "I believe that we have a really high potential for a massive economic return on the platform we're building — I think that esports is going to be bigger than even the most bullish investors right now think it's going to be."
https://digiday.com/?p=432095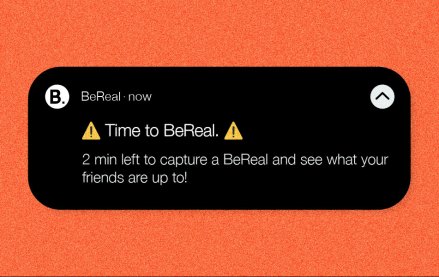 October 4, 2023 • 4 min read
•
•
BeReal launches its first global campaign, hoping to drum up buzz with users. Now, marketers are reconsidering the app.
October 4, 2023 • 7 min read
•
•
There are still those who believe that AR has a place in the marketing funnel, however big or small right now.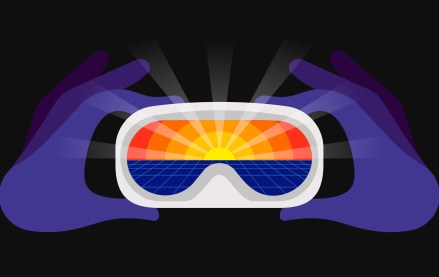 October 4, 2023 • 3 min read
•
•
With Pokémon Go revenues falling year-over-year, Niantic, its developer, is looking beyond its popular augmented reality game to generate profits.