How Vindex is bringing order to the chaotic world of esports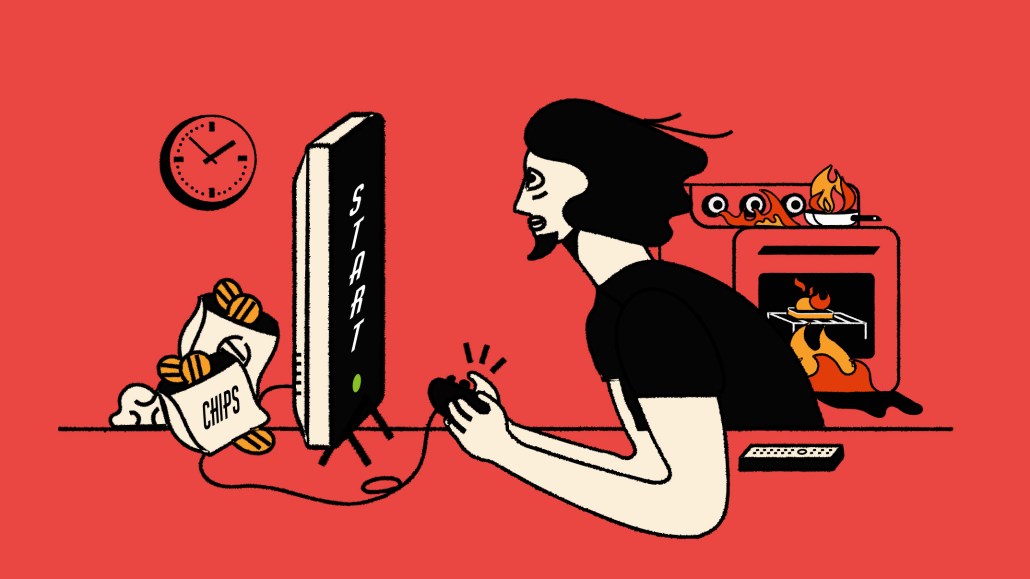 There are vast differences between the major esports leagues, but they all share a common denominator: Vindex.
Founded by former Major League Gaming heads Mike Sepso and Sundance DiGiovanni, Vindex describes itself as an esports infrastructure company — a one-stop-shop for brands and companies looking to get involved in competitive or casual gaming content. "I think this is a really necessary business for the industry at this time," Sepso said. "There's a lot of things that publishers and platforms are being asked to do by the end consumer that they're not in the business of doing."
Since its foundation in 2019, Vindex has worked primarily in the shadows, handling relatively mundane aspects of the esports event business such as ticketing and broadcast production. But last Friday, it stepped into the limelight with the opening of its first North American esports arena in Pearland, Texas, just outside Houston.
Indeed, Vindex might be the first company to go all in on the wide-ranging business of esports infrastructure. By founding or acquiring subsidiary firms, including logistics company Esports Engine, data consultancy Let's Play and esports arena firm Belong Gaming, Vindex has gradually formed a consortium that works in tandem to grease the wheels of a complex esports event machine. So far, Vindex has provided logistical support to major esports leagues like the Overwatch League, the Call of Duty League and the League of Legends Championship Series, in addition to prominent one-off events such as the Fortnite World Cup and non-endemic activations such as gaming competitions at the X Games.
Last week's opening of the Houston-area Belong Arena showcased the benefits of Vindex's multidisciplinary strategy. "We've gone into a completely different level because we have the support of Esports Engine," said Belong CEO Martyn Gibbs. "When we launch here on Friday, there will be one or two of the Esports Engine team helping us manage and curate all of the tournament activities." In other words, outside companies interested in running events at the arena don't need to show up with any in-house expertise or prior esports experience: an expert team of event managers is baked in.
This holistic approach allows different branches of the company to support each other organically. Let's Play, its in-house data consultancy, uses first-party data collected through event registrations and purchases to help streamline the company's other services. "We want to turn Belong into the most badass offering by making decisions using sound quantitative results," said Let's Play head Matt Samuelowitz. "Same thing with Esports Engine — we are talking about ways to ensure that we have the optimal broadcast, whether that be the right talent, how often we're showing scores and various data elements about the broadcast itself onscreen. We're tracking all that stuff so we can create the best content."
Still, bringing such a variety of events and services under a single umbrella has its challenges. As a vendor serving numerous esports leagues and events that are direct competitors, there is potential for Vindex to feel the friction as its obligations to these competitors deepen.
According to DiGiovanni, Vindex's low-key branding helps it downplay these tensions. "We're white-label on these leagues," DiGiovanni said. "It's not the MLG days, it's not branded Vindex — it's not something that we're monetizing on our own elsewhere. These leagues exist for as long as we can help make them successful."
Though Vindex proudly serves the aforementioned major esports leagues, its offerings might be most beneficial to the smaller, less corporate companies active in the space. Esports leagues that lack the funds to rent multiple venues or hire their own event staff could delegate those responsibilities to Vindex in order to provide participants with a consistency of experience. "It definitely would have helped," said Max Krchmar, the U.S. lead of Canadian esports organization Even Matchup Gaming and former head of Super Smash Bros. operations at Collegiate Starleague. "For that uniformity, if you're running a league, you would definitely want some kind of similar or equal experience across the board."
The expansion of Belong Arenas also provides opportunities for esports organizations to partner with smaller, more local brands. "The pro esports teams that we're linked with have been unbelievably supportive," Gibbs said, "because they've gotten lots of local partnerships."
And as the growth of esports and gaming shows no sign of slowing down and events become larger and increasingly unwieldy, more logistics companies are likely to crop up to jockey with Vindex for a share of this new market. But for now, Vindex stands alone in the esports infrastructure arena. "We want to create that grassroots community feel for gamers all over the country," Sepso said. "And frankly, all over the world, eventually."