Digiday Research: 78 percent of brands will grow Facebook ad spending
January 26, 2018 • 2 min read
•
•
This research is based on unique data collected from our proprietary audience of publisher, agency, brand and tech insiders. It's available to Digiday+ members. More from the series →
At the Digiday Marketing Summit in December, we sat down with over 30 industry executives from major U.S. brands to discuss the top platforms for social marketing spend. Check out our earlier research on how brands are advertising in the Trump era here. Learn more about our upcoming events here.
Top findings:
Facebook and Instagram are the only platforms on which the majority of brands plan to increase social media spending.
Snapchat was cited most often as the most challenging platform to advertise on.
Sixty-six percent of brands said customer acquisition was the main goal of paid social advertising.
Facebook wins big in social spending
U.S. digital advertising spend increased 15.9 percent in 2017 to $83 billion, with virtually all new spending going to either Facebook or Google. This is poised to continue for Facebook, as it's the only platform on which the majority of marketers will increase their social media spending in 2018, according to Digiday's survey. The finding reinforces Facebook's decision to acquire Instagram in 2012.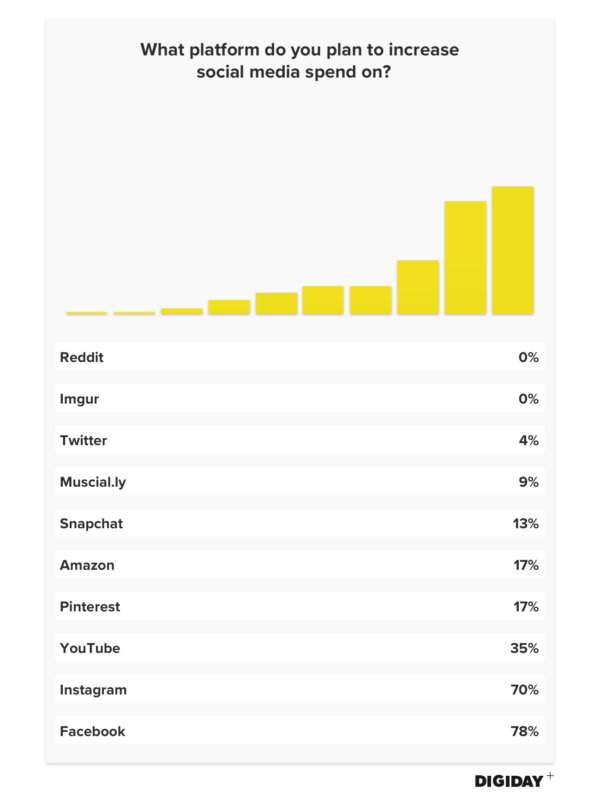 As noted in previous research, marketers are increasingly throwing their media spend at Amazon. Overall, Amazon is expected to increase ad revenue by 42 percent in 2018. However, social media spend on the site has lagged. Spark, which Amazon launched as a platform for influencers to create posts recommending products, has struggled to take off. Other major platforms such as Snapchat and Twitter have both undergone overhauls, but tepid user growth could be keeping marketers from spending more on those platforms. Growing platforms Imgur and Reddit both claim to have 250 million monthly uniques, but brands are largely ignoring them.
Snapchat causes the most headaches for brands
Earlier Digiday research found that only 3 percent of publishers thought Snapchat provided the best returns for their content. Brands also see problems with the platform, selecting it as the most challenging one to advertise on. Liquor brand Diageo pulled its ads on Snapchat following revelations that consumers under the legal drinking age were viewing them. One anonymous respondent to Digiday's December survey criticized Snapchat, saying, "[It's] too expensive and doesn't work." Multiple respondents bemoaned Snapchat's lack of transparency and conversion data when compared to other platforms.
Customer acquisition goals drive paid social spending
Customer acquisition is the main outcome brand marketers seek when engaging in paid social marketing. Sixty-six percent of respondents to Digiday's survey said customer acquisition was an objective of paid social. Brands were much less concerned about improving brand visibility or loyalty.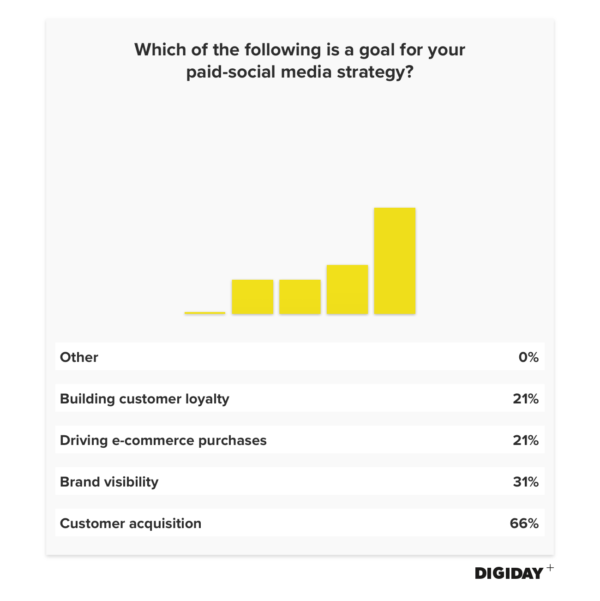 Facebook is essentially killing organic reach for brands with the announcement of its latest change to its news-feed algorithm. Paid social could become an even more important channel as a result, as marketers are forced to pay for sponsored posts to reach their existing audiences. Ad rates for Facebook spiked 35 percent in the last quarter of 2017 alone. Brands are beholden to Facebook due to its reach, but the news-feed update could motivate brands, frustrated with Facebook's numerous reporting errors, to redirect their paid social spending to alternative platforms.
https://digiday.com/?p=273386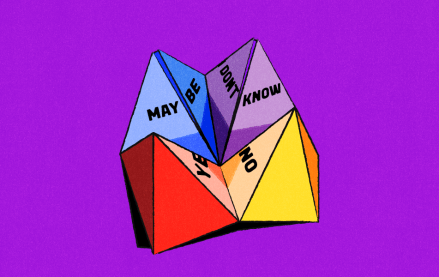 October 3, 2023 • 5 min read
•
•
Overall there's more due diligence from marketers when it comes to influencer marketing efforts now, according to marketers and agency execs, who say that there's been more rigor over the last year, and especially over the last six months.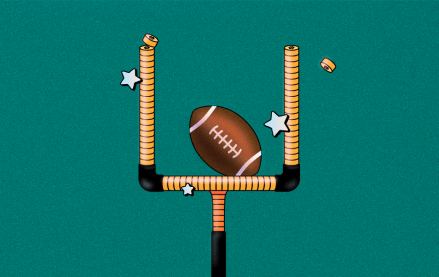 October 3, 2023 • 3 min read
•
•
The collaboration between the Los Angeles Rams and Snapchat goes back to 2020 as the Rams made became the first NFL team to conceive a Snapchat AR experience, affording fans the opportunity to virtually wear the team's recently unveiled uniform.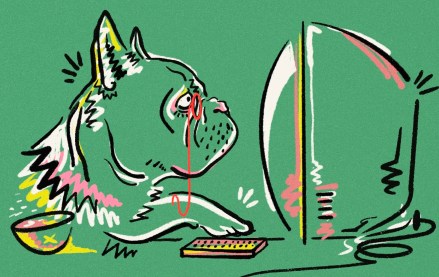 October 2, 2023 • 7 min read
•
•
When it comes to agencies, both of Meta's older sibling social media platforms may be past their primes.