'You need to be in Asia now': How the Trade Desk is building operations in China
August 31, 2017 • 4 min read
•
•
Many U.S. ad tech companies are eyeing growth opportunities in Asia, especially China. Joining the pack is demand-side platform The Trade Desk, which opened an office in Shanghai — where the likes of GroupM, OMD and Havas Media are located — around two months ago.
Rob Perdue, chief operating officer for The Trade Desk, said building an office in Shanghai is a natural next step for The Trade Desk, as the company's research has found that two-thirds of the growing $650 billion advertising market comes from outside of the U.S. From March to June, The Trade Desk saw steady revenue increases from its Asian offices, led by Seoul (372 percent year over year), Tokyo (279 percent year over year) and Singapore (220 percent year over year), according to the company's quarterly financial report. (The Trade Desk declined to disclose the baseline revenue.)
"If you have a long-term view you need to be in Asia now," said Perdue. "We decided to expand into China because it's the second-largest media market in the world. Lots of Chinese agencies and brands hunger to reach the global marketplace, and within China, big players like the BAT [Baidu, Alibaba and Tencent] and JD have much growth pressure."
Chinese publishers tend to build their own ad exchanges that serve as de facto supply-side platforms, so one big priority for The Trade Desk in China is forging publisher relationships. Its selling point: The Trade Desk has a track record of working with big brands, so it can bring Chinese publishers inventory demand from agencies and companies outside of China, said Perdue. "We are also transparent and don't own the media we sell," he said.
The company hopes to work with big Chinese publishers like the BAT, and its Shanghai office is looking for a director of inventory partnerships to manage publishers.
A global brand's regional offices typically have the flexibility to choose their own ad tech vendors. For instance, while Procter & Gamble gave Neustar and The Trade Desk its programmatic buying in North America, the brand is working with a local DSP to run its programmatic campaigns in China, according to a Chinese ad tech executive who prefers anonymity. So helping brands that don't have a presence in China target Chinese consumes on Chinese media is what will make The Trade Desk unique, but working with brands that already have a presence in China to market in the region has always been a pain point for Western ad tech players due to tech integration and commercial inflexibility, said the executive. Also, he thinks that most Chinese marketers prefer managed service while Western ad tech companies like The Trade Desk are known to offer self-service.
"In order to win local brands and agencies, The Trade Desk needs to convince Chinese publishers first," said the Chinese executive. "That would be hard because partnerships have to be based on solid commercial incentives. The Trade Desk has to bring [Chinese publishers] the money first."
Perdue agreed that The Trade Desk is too small in China to rival local DSPs. He said that is not the goal for now because it just finished initial integration with data partners and made a couple of new hires recently. But Perdue didn't exclude that possibility in the long run. "Ultimately, we hope to be able to serve programmatic ads in Mandarin," he said.
It is also unclear if The Trade Desk's subscription-based model (known as SaaS) could be a hard sell in China, as lots of DSPs there still make money from media fees rather than transparent technology fees. But Perdue believes the pricing model in China will eventually change.
The Trade Desk has expanded into 11 international markets so far, with seven being in Asia. Prior to China, The Trade Desk set up its first Asian operations in Singapore back in 2013, and further opened an office in Tokyo and Seoul respectively in 2014. This year, the company also built a presence in Jakarta in addition to Shanghai. The Trade Desk reported revenue of $72.8 million in its quarterly financial results in August. International revenue represents over 10 percent of its overall revenue and the number is heading to 15 percent by end of this year, according to the company. The Trade Desk would not say how many employees it has in China or other international markets.
As complicated as the Chinese market is, The Trade Desk isn't rushing to make a profit in the country. In its earnings call this month, Jeff Green, CEO for The Trade Desk, said that while China has massive publishers  and there are tons of potential growth opportunities ahead, he doesn't expect the China business to pay dividends for a number of years because the country is about seven years behind the U.S. in programmatic adoption.
"We are not taking a strategy of go big or go home. Lots of Western companies go to China claiming that they will be big in four or six quarters, and then they fail and pack up," said Perdue. "We are in it for the long haul — we need to go step by step in China, teach people how to use our platform and gradually build local features. There's no easy way to succeed."
https://digiday.com/?p=251935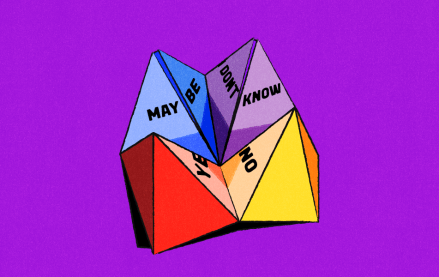 October 3, 2023 • 5 min read
•
•
Overall there's more due diligence from marketers when it comes to influencer marketing efforts now, according to marketers and agency execs, who say that there's been more rigor over the last year, and especially over the last six months.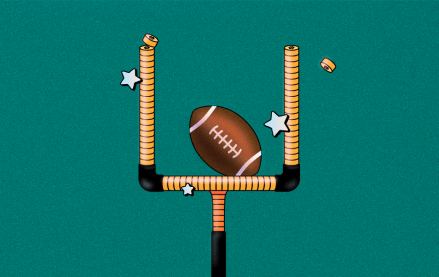 October 3, 2023 • 3 min read
•
•
The collaboration between the Los Angeles Rams and Snapchat goes back to 2020 as the Rams made became the first NFL team to conceive a Snapchat AR experience, affording fans the opportunity to virtually wear the team's recently unveiled uniform.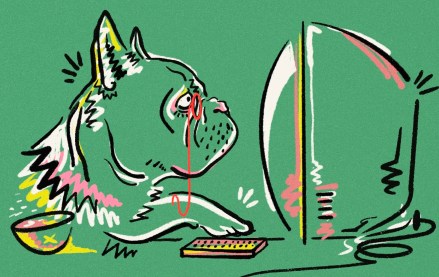 October 2, 2023 • 7 min read
•
•
When it comes to agencies, both of Meta's older sibling social media platforms may be past their primes.