Why the coronavirus crisis won't radically change the TV ad buying system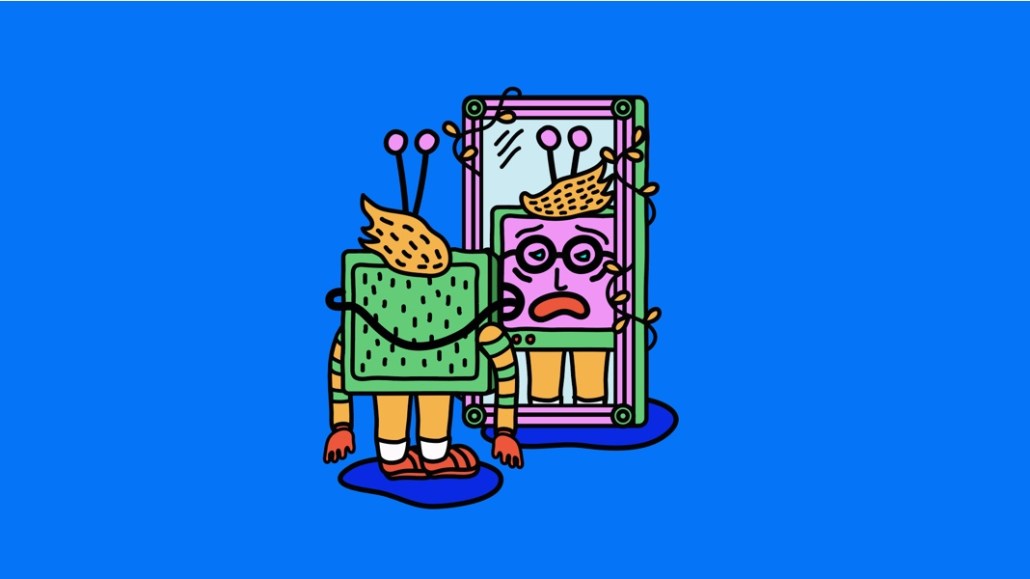 Image credit: Ivy Liu
2020 is becoming a tipping point for the TV advertising industry in many respects. The annual upfront negotiations are in flux and appear poised for an overhaul. Audiences' shift to streaming is accelerating and advertisers are likely to speed up in pursuit. But TV advertising's move to audience-based buying has the potential to be more impactful and is therefore likely to remain slower going.
With live sports on hold, show productions on hiatus and advertisers pressed to eliminate wasted dollars, TV ad buyers would appear to have more reason than ever to do away with the traditional approach of using a program as proxy for the audience an advertiser wants to reach. In fact, advertisers have already been trying to prioritize buying audiences instead of programs, in part because TV networks cancel so many of the programs they pitch during the upfronts.
"If you go back and think about any of the broadcast upfront [presentations in past years], then take a look at how many of those programs actually make it — you would be better off to go to Vegas and put it on 13 and call it day. Seriously. I do think we have to move to audiences, and it's less about programming," Omnicom Media Group's chief investment officer for North America Catherine Sullivan said during Digiday's Future of TV Summit Live on May 11.
There's a balance that needs to be struck, though, as Sullivan's statement implies. As the digital advertising industry has demonstrated, a move from content to audiences can come at the expense of that content. If ads in hit shows are sold for the same price as after-hours reruns simply because their audiences shared similar characteristics, then what incentive is there for a network to pay to produce the hit show rather than load up on licensed programming? And if networks are overly relying on licensed programming, then how likely are audiences to seek them out and provide the broad reach that brand advertisers seek?
"You have to have a certain level of quality fresh content in this linear world [for audiences] to know they can come back and see something new," said Paul Buccieri, president of A&E Networks.
A&E will still premiere History's documentary series about Ulysses S. Grant, "Grant," on May 25 despite the weakened ad market. Each week various teams across A&E, including marketing, programming, finance and sales, meet to decide how the company may want to adjust its programming schedule to strike a balance between keeping audiences and advertisers interested.
"We decided to leave it in, even though this is not the greatest ad sales quarter we've seen by any means, because it's really important for the brand to show viewers come first," said Peter Olsen, evp of ad sales at A&E.
To be clear, TV networks have been working to facilitate audience-based buying. In addition to offering tools to cross-reference show audiences with advertisers' customer databases, the networks are unifying their ad inventory across their linear networks and streaming properties.
This work is meant to make a streaming ad impression just as valuable as a broadcast ad impression. But that introduces a slippery slope to a scenario where, to paraphrase Gertrude Stein, an impression is an impression is an impression. Networks don't really want that. As a result, they are trying to ensure that a shift to audience-based buying doesn't trigger a race to the bottom, in which they are no longer able to rely on advertising revenue to recoup the costs associated with live sports rights and scripted show productions. That is why they typically withhold their more prized programming from audience-based sales or bake in a higher price point for that inventory, according to agency executives.
"If an impression is an impression, then there shouldn't be a premium for [advertising during] 'Keeping Up With the Kardashians' or the NFL," said one agency executive.
By the same token, if an impression is an impression, then advertisers that had been slated to advertise during NBA games — and that have not had to cancel campaigns to save money — would not have postponed those deals until the league resumes play. For all the merits of audience-based buying, TV remains the primary domain for advertisers looking to easily reach a lot of people.
"Audience-based buying, just like everything else, is not a single solution," said a second agency executive. "There are no silver bullets in terms of your buying strategy. Part of what you do is audience-based, and you also have to think about how do we reach people that are not yet our customers."
Confessional
"Facebook mid-roll [ad revenue] went from being $500,000 a month to $50,000 a month, and we completely deprioritized it. But we need that $50,000 now."

— Media executive on platform advertising downturn
Stay tuned: Apple News deemphasizes video
Two years after Apple lobbied publishers to distribute higher-quality videos on Apple News, the iPhone maker seems to be reversing course. Apple still includes videos in its news app, but the company appears to have lowered their profile — and possibly its news video ambitions.
Apple News no longer features the Top Videos section that was added in 2017, and one news publishing executive said the company has shrunk its news video team down to one person. "They don't event put video in the left-of-home anymore," said this executive, referring to the Apple News widget that people can access when they swipe left from their iPhones' home screens.
Apple appears to have also removed the interstitial video ads that would appear between videos when a person played the Top Videos feed. In a document for developers published to Apple's site and dated December 2019, the only video ad formats listed for Apple News are pre-roll ads and oustream videos that can be inserted within a feed or text articel.
Apple's scaled down news video ambitions are not necessarily a sore spot for news publishers, however. Over the past two years, the company had yet to prove to publishers that distributing videos on Apple News would be benefit their businesses. "There's no money being made on Apple News," said the news publishing executive.
Numbers don't lie
1.3 million: Number of active users that Quibi claims to have more than a month after its debut.
-1.8 million: Number of subscribers that pay-TV providers lost in the first quarter of 2020, according to estimates by research firm MoffettNathanson.
-5.4%: Year-over-year decline in overall TV ad revenue for the first quarter of 2020, according to TV ad pricing measurement firm Standard Media Index.
39.8 million: Number of active Roku accounts, a 38% increase from last year, according to the company's latest earnings report.
Trend watch: Animated programming production
Producers point to animation as the type of programming easiest to produce remotely without sacrificing quality. That's true compared to a scripted series shot on location or talk show filmed in studio. But that doesn't mean that animated producers haven't had to adjust to the quarantine.
Adult Swim vp of animation production Ollie Green laid out a few ways that animated productions have had to adapt as well as how they have benefitted from the physical production shutdown. "Other than stop-motion [projects], animation is really well suited to working remotely," she said.
Casting challenges
Full-time voiceover artists usually have home studios to record themselves. But, casting a wider net for talent or securing celebrities for so-called "stunt casting" is more difficult to do right now because the latter don't have access to the necessary equipment, though some voiceover studios do have audio kits they are able to send out, Green said.
Data dumps
Animators, especially those on 3-D projects, often work with large file sizes that require ensuring their internet connections are strong enough to transfer files. In some cases, projects still need to be transferred from animators to editors via hard drives with precautions taken to make sure the show is the only thing being transmitted.
Stop-motion stopped
One of Adult Swim's top shows, "Robot Chicken," uses stop-motion animation, which makes it more akin to a live-action program with miniaturized sets. As a result, it would be "really impossible to maintain any social distance in setting up [the show's] miniature sets," said Green. Fortunately for Adult Swim, the show is between seasons, so its writers are able to work on the series via a virtual writers' room.
An animator's market
"Everybody apparently wants to be making animation at this point. We're getting a lot of pitches we normally wouldn't seen because [people] didn't have the time prior to this," Green said. It's also become easier to put together writers' rooms to develop those shows because there are writers available who typically work on "big live-action shows that normally would be busy right now," she said.
What we've covered
The NHL produces original shows to plug games gap:
The NHL's programming slate ranges from at-home series starring players to a cooking show.
The league has tweaked its distribution strategy by airing the shows online and on TV.
Read more about the NHL here.
TikTok takes on Snapchat with new augmented reality ad format:
TikTok's upcoming ad format will allow people to add interactive visuals to their surroundings.
TikTok plans to roll out the ad format globally sometime in the third quarter.
Read more about TikTok here.
Influencer marketing is taking a hit:
More than a third of brands have cut spending on influencer marketing in the past year.
Roughly three-quarters of brand executive respondents said they believe influencer marketing is "murky."
Read more about influencer marketing here.
What we're reading
Remember back when it seemed like Spotify was getting into video, then all it really did was add GIFs for some songs? Well, it's trying video again. The music streamer turned podcaster exit strategy is testing letting podcaster uploads video versions of episodes to Spotify, according to The Verge. No word on why Spotify thinks people would want this. Yes, creators and publishers put video versions of their podcasts on YouTube, but that doesn't mean people are watching them so much as having them play in the background.
Twitch is in the market for live, unscripted shows that appeal to 18- to 24-year-olds, according to Bloomberg. The Amazon-owned streamer is willing to pay $50,000 to $250,000 per week per project, per the report. Twitch has dabbled in original programming before. In Dec. 2018, it debuted an interactive scripted show. A concentration now on unscripted shows suggests Twitch has learned from Facebook's and YouTube's struggles to build an original programming business and is aware of the challenge in attracting advertisers to sponsor unproven shows.
Google is developing a connected TV device in hopes that its Android TV platform can compete against Roku and Amazon's Fire TV, according to Protocol. Google has Chromecast, but this new device reportedly wouldn't require people to stream a show or movie from their phone to their TV. Google's CTV platform would also reportedly promote individual programs as opposed to apps, which is unlikely to go over well with the app makers that Google will need to convince people to buy its device over its competitors'. Also Google is considering having the device carry the Nest branding, which seems ominous.