Apple News is experimenting with 'featured video' section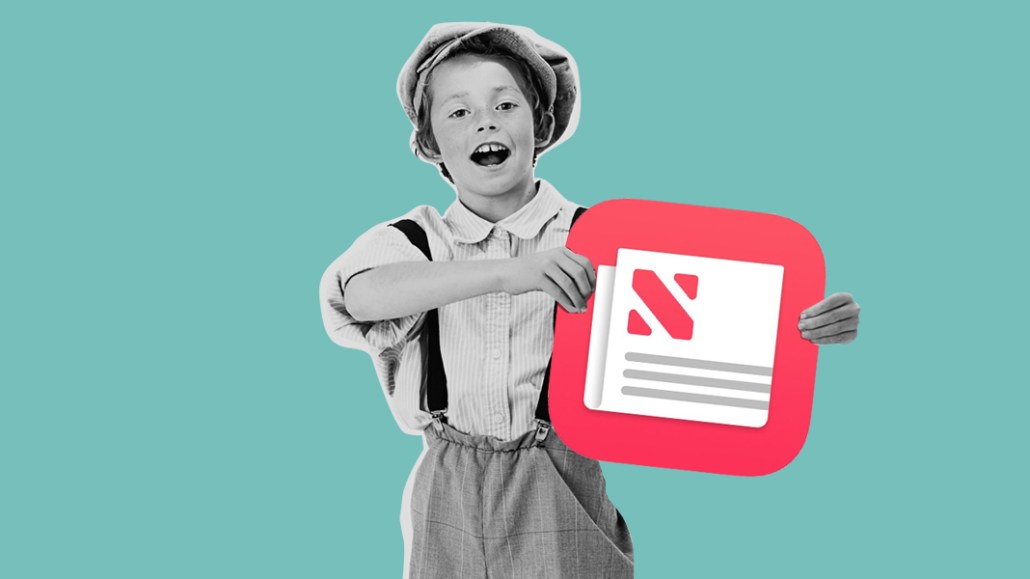 Apple News is still in its infancy as a news platform, but it's already testing its own modest pivot to video.
Apple has tried out a featured video section inside its mobile news app, not dissimilar to the featured collections of stories it creates around specific editorial subjects, which include broad categories like business or sports, as well as specific topics such as hurricanes.
The featured video module runs multiple times per week, and its contents are selected by Apple News editors, rather than piped in algorithmically. And like those other sections, being included in the module drives huge spikes of consumption, according to the publishers involved in the tests, though none would share hard numbers. Apple did not respond to a request for comment.
Since its launch nearly two years ago, Apple News has gone from a source of derision among publishers to a valued source of traffic, native ad revenue and even reader subscriptions for many. Apple News accounts for as much as 15 percent of participating publishers' traffic, according to sponsored content distribution firm Polar.
Similar growth patterns can be observed in video. Multiple publishers contacted for this story reported monthly unique-viewer totals in the low seven figures for their video on Apple News, though the publishers said the audiences are not yet large enough to warrant customizing content for them.
Christy Tanner, svp and gm of CBS News Digital, which distributes digital video across a dozen different digital platforms, said the publisher's audience on Apple News is "significant" and that it shares a large amount of video on the platform. She noted, however, that Apple News is not CBS News' largest audience source.
"We're putting video front and center [on Apple News] because that's our core," Tanner said.
Yet for a handful of publishers, Apple News' audience has begun to exhibit distinct characteristics, which has allowed some publishers to optimize how they use Apple News as a distribution channel.
"We generally know how the audience will respond, [compared to] our social distributions, our own [owned and operated] audience, and are able to tailor stories and release schedules to optimize performance," said David Miller, svp of digital product at National Geographic Partners.
In some respects, Apple's move could be seen as a response to the increased amount of video publishers are sharing overall. Unlike Facebook, which used News Feed algorithm changes to compel publishers to create and share more video on its platform, Apple News has worked with publishers to curate and pare the content that's shared on its platform. National Geographic, for example, now shares less content on Apple News than it did at launch, though it now boasts a larger audience on the platform.
It is unclear whether the video module will be rolled out widely and how these video experiments fit into Apple's broader product plans. While Facebook and YouTube both used video-consumption data to inform choices about content they would fund for their respective platforms, Apple News operates independently from Apple TV, the division of Apple that is reportedly readying a billion-dollar budget to fund original content next year.
In the meantime, publishers using Apple News to distribute video are watching the growth continue: Great Big Story, the CNN-owned brand that specializes in distributed video, said its audience and video views both doubled month over month from July to August.
"It's a perfect mix for us as a media company catering to the ways people consume video today," said Uyen Tieu, Great Big Story's gm.
We'll recognize this year's best video distribution platform at the Digiday Video Awards. Learn more about entering here.