Why the AT&T-Fuse Media distribution dispute is sending an important signal about the pay-TV market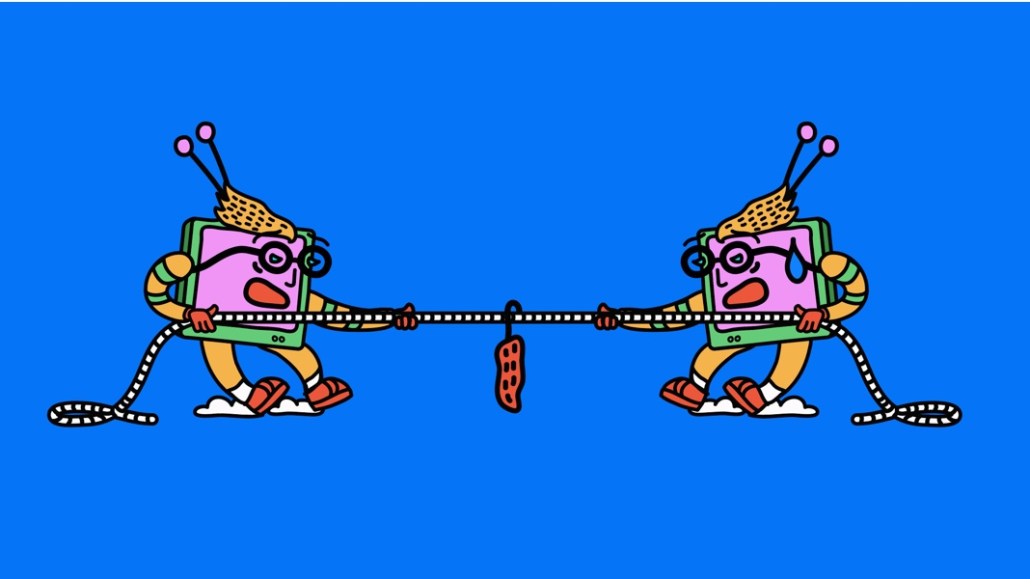 Ivy Liu
At least a few times a year, a pay-TV provider and a TV network owner reach an impasse over how much money the provider should pay the network to carry the latter's linear channels.
These stand-offs are likely to become more common in the coming years, with smaller TV networks increasingly on the cutting block and forced to pivot into streaming-only properties in order to survive.
Independent TV network Fuse Media's current pay-TV distribution dispute with AT&T appears to crystallize the issue. On Dec. 11, the media company filed a complaint with the Federal Communications Commission against AT&T, which owns traditional pay-TV providers DirecTV and AT&T U-Verse as well as streaming pay-TV service AT&T TV Now. In the complaint, Fuse alleges that the telecom giant is discriminating against the TV network owner and favoring AT&T-owned WarnerMedia's cable TV networks, like TBS and Cartoon Network, that Fuse claims carry similar programming and appeal to similar audiences as Fuse's network.
Fuse claims that its distribution negotiations with AT&T had been amicable before the latter company acquired WarnerMedia (née Time Warner). Fuse has tried to renew its distribution deal with AT&T since August and claims AT&T has been unresponsive at times and that its eventual counteroffer "was insultingly hollow," according the complaint, which redacts many details, including specifics regarding Fuse's offer and AT&T's counteroffer.
"Fuse is the only remaining cable network that is Latino-owned, controlled and managed, and since January, the only English-language network serving Latinos carried by AT&T. If AT&T truly values minority voices, then their words must match their actions, especially at this time in our nation's history. We are hopeful that AT&T will reverse course and negotiate in good faith moving forward," said a Fuse spokesperson in an emailed statement.
"We treat all programmers fairly, including Fuse. They want the FCC to order us to carry programming our customers don't want or value. We look forward to responding," said an AT&T spokesperson in an emailed statement.
However, AT&T's motivation may be less a matter of propping up its own TV networks and more a matter of cutting down its affiliate costs. "It's hard to argue that it's anything but an economic decision," said Michael Hodel, director of telecommunications and media research at Morningstar.
With the acceleration in cord cutting and audiences tuning into streaming service, pay-TV providers are losing customers. To keep them, they need to retain the programming that people will pay to watch on traditional TV, like live national sporting events. That makes TV networks like Disney's ESPN and WarnerMedia's TNT especially valuable, allowing these network groups to demand higher affiliate fees to offset the pay-TV subscriber losses and to bundle other networks they own into these deals.
Because the pay-TV providers cannot afford to lose the likes of ESPN and TNT, they are put in position to pass on the additional fees to their customers in the form of price hikes and/or to reduce the affiliate fees paid to smaller TV networks.
"The bottom line is if you look at the ratings on [Fuse], it's terrible. So they've got a really weak position going in. Their average rating over the last six years has been only a 0.03, so it's really, really minuscule," said Derek Baine, research director and senior analyst for media and communications at S&P Global Market Intelligence. He added, "They're asking for a license fee that's pretty significant — over 10 cents a sub a month — and that's just not justifiable based on their ratings."
Fuse is not the first nor will it be the last TV network to see its bargaining position diminish. As the pay-TV subscriber base continues to shrink, pay-TV providers will continue to attempt to cut the costs of their services by reducing networks' affiliate fees or removing networks altogether. In fact, this isn't even the first time Fuse alone stands to lose distribution. In December 2018, Comcast and Verizon decided to drop the network from their respective pay-TV services. Fuse filed for bankruptcy four months later before being taken over in a management buyout in November.
Networks will understandably push back against such losses of profitable affiliate revenue, as Fuse is doing in its complaint and as AMC Networks did in a similar FCC complaint filed against AT&T in August. For the networks, such losses can result in the loss of entire companies. "Termination of carriage on AT&T does indeed threaten Fuse Media's very existence — its ability to continue as an independent programmer, providing unique and diverse content to underserved demographics," Fuse wrote in its complaint.
AT&T had 17.8 million subscribers across its various pay-TV services at the end of the third quarter, according to the company's most recent earnings report.
However, the trend of pay-TV providers cutting their programming costs appears irreversible. TV network owners of all sizes — including the likes of Disney, NBCUniversal and WarnerMedia — are having to make changes to their businesses, including reorganizations and layoffs, in order to make the transition from linear TV to streaming. NBCUniversal, which shut down three of its cable networks in 2017, is even considering further cuts to its cable network portfolio, according to The Wall Street Journal. Unfortunately for companies like Fuse, the effects of this trend are likely to be felt sooner and harder.
The AT&T-Fuse dispute "really shows that if you're a small content owner, you're in a really tough place if you want to go through a traditional distributor today. In my view, you're much better off trying to go direct to consumer if you're a small content owner and carving out a niche audience that way," said Hodel.
Of course, even going direct to consumer in streaming has its pitfalls. Connected TV platform owners like Amazon and Roku are increasingly acting like pay-TV providers. Both platforms have been involved in CTV app distribution standoffs with NBCUniversal and WarnerMedia this year but eventually reached agreements, except in the case of Amazon-NBCUniversal.
Free, ad-supported streaming TV services like ViacomCBS's Pluto TV are another option. But even that requires some negotiation and a reduction in revenue compared to traditional TV's dual revenue stream of advertising and affiliate revenue. What does that mean for smaller TV networks? They may need to become even smaller.
https://digiday.com/?p=386710