TV networks cut costs to confront shrinking profits amid streaming shift
November 11, 2020 • 14 min read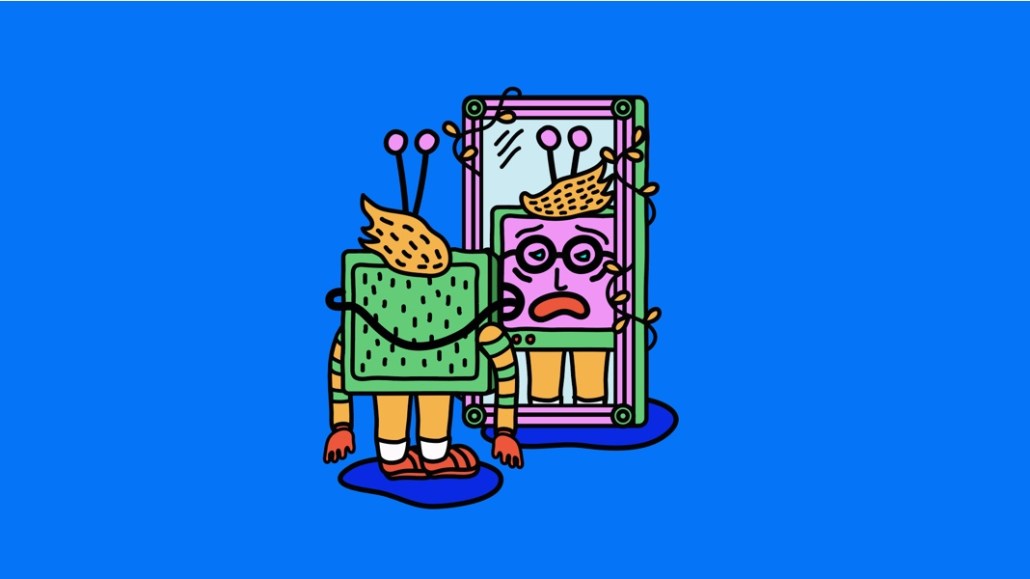 Image credit: Ivy Liu
This Future of TV Briefing covers the latest in streaming and TV for Digiday+ members and is distributed over email every Wednesday at 10 a.m. ET. More from the series →
The pandemic has pushed many media companies, from digital publishers like BuzzFeed to conglomerates like WarnerMedia, to cut costs in order to protect their businesses.
However, for as much as the pandemic's impacts on advertising and production are weighing down TV networks' businesses, ESPN acknowledged a circumstance that will not abate after a coronavirus vaccine becomes available: the shift to streaming.
The TV sports giant has "reached an inflection point. The speed at which change is occurring requires great urgency, and we must now deliver on serving sports fans in a myriad of new ways," ESPN chairman Jimmy Pitaro wrote in a company memo announcing on Nov. 5 that the network would lay off 300 people.
By "new ways," Pitaro largely referred to streaming. For at least the better part of the past decade, traditional TV companies like ESPN have been increasingly forced to face the prospect that they will need to pivot their businesses to streaming.
The pandemic has accelerated that need. However, that shift to grow new streaming businesses is intertwined with the lessening of TV companies' linear businesses. Compounding matters, companies stand to bring in only one-sixth as much revenue per streaming household as they do from pay-TV subscribers, according a Medium post written by former WarnerMedia executive Doug Shapiro. As a result, streaming's expected lower revenue and the lessening of linear profits is upping the urgency for companies including ESPN, NBCUniversal and WarnerMedia to significantly cut their costs.
"Today, we have arrived at a number of difficult decisions that are resulting in a smaller WarnerMedia team," WarnerMedia CEO Jason Kilar wrote in a company memo on Nov. 10 announcing another round of layoffs at the AT&T-owned media company.
WarnerMedia, like seemingly every other major TV company, is reorienting its business around streaming. However, standing up a streaming business is expensive. Through the first nine months of 2020, AT&T invested $1.3 billion on WarnerMedia's HBO Max streaming service, including $600 million invested in the third quarter alone, according to the telecom giant's third-quarter earnings report. Meanwhile, WarnerMedia's profits are in a period of erosion. In the third quarter of 2020, WarnerMedia's earnings before interest, taxes, depreciation and amortization shrunk by 36% year over year to $1.9 billion.
Disney, which will report its latest quarterly earnings on Nov. 12, simultaneously provides an example of a company successfully shifting to streaming and the costs that come with that shift. With 60.5 million subscribers, Disney+ has already exceeded the company's expectations of at least 60 million subscribers by 2024. However, in the quarter ending June 27, Disney's combined streaming portfolio of Disney+, Hulu and ESPN+ pulled in less than half the quarterly revenue of its TV networks. However, capital expenditures for Disney's TV networks totaled $97 million, compared to $407 million for Disney's direct-to-consumer and international division, which is home to its streaming services.
TV companies' streaming pivots eating into their profit margins is to be expected. You have to spend money to make money. However, TV companies are making less money. Similar to WarnerMedia, in the third quarter adjusted EBITDA for Discovery dropped by 15%, ViacomCBS's adjusted net earnings fell by 18%, AMC Networks' adjusted operating income declined by 15% and Univision's adjusted operating income slipped by 5%. NBCUniversal's adjusted EBITDA also dropped by 39% year over year, and notably adjusted EBITDA for its cable TV networks dipped by 9% year over year.
The profit decline at NBCU's cable networks is notable because the conglomerate is reportedly considering culling its cable TV network portfolio, according to the Wall Street Journal. In a comment included in that report, an NBC spokesperson described the cable channels as "enormously profitable." Having earned the company $870 million in the quarter, NBCU's cable networks remain profitable, but their profitability is contracting.
As a result of this contraction, companies are cutting costs. Unfortunately that is leading to people losing their jobs, but the companies are finding other ways to rein in their expenditures. For example, the remote production processes that networks have adopted to air live sports are likely to remain in place because of the money networks save. Similarly, Discovery cut its production costs earlier this year with the shift to remote shoots. The company has said that it saved, on average, $300,000 for every hour of programming produced remotely.
But the fact of the matter is that need for networks to cut costs is unlikely to subside anytime soon. To be sure, a recovering ad market would help matters as the drop in advertising revenue has contributed to networks' slipping profits. After falling by 31% in the second quarter, TV ad revenue declined by 8% in the third quarter, according to Standard Media Index.
And networks' affiliate revenue — the money that pay-TV providers pay networks to carry their channels — is also at risk. While network groups like Discovery and Univision saw their affiliate revenue grow in the third quarter, the driver of that growth is not exactly reliable because it is contingent on pay-TV providers continuing to increase the fees they pay channel owners despite their pay-TV subscriber bases shrinking.
These networks have been able to get the pay-TV providers to pay higher fees for each pay-TV subscriber who receives their channels. While those fee increases have more than offset the declining number of pay-TV subscribers who receive their channel, at some point the affiliate fee bubble will burst if pay-TV providers decline to agree to more fee increases.
Although the pace of cord cutting has slowed in the third quarter and media companies expect the overall pay-TV subscriber base to stabilize around 50 million subscribers, pay-TV providers are unlikely to stomach continued fee increases for long. Providers like Comcast have already shifted to make their higher-margin broadband internet services, not their pay-TV services, their companies' primary focuses. Therefore, the providers may feel less pressure to pay more to keep channels on their pay-TV services.
That potential affiliate fee ceiling combined with the whittled-down pay-TV subscriber base would effectively cap networks' affiliate revenue. Without a clear alternative revenue source in streaming to replace that money, networks will need to adjust their operations to the new revenue reality. Many already are.
Confessional
"We get in this argument all the time about pushing [programming] to the FASTs. I don't think think that we should push to Roku [Channel] or to Pluto. They're not ubiquitous enough. YouTube is one thing. But I don't want to push to Roku and get [no viewership data] back from them."

— TV network executive on distributing shows on digital platforms
Stay tuned: Netflix TV
Netflix has started testing its first 24/7 streaming channel in France. While only a test, the venture could end up having significant implications for the dominant streaming service and the broader streaming market, depending on how Netflix may look to make money from the linear channel.
A couple caveats before we get into the implications. First, it's a test; Netflix could decide to kill the feature after trying it out. Second, the channel will only be available through Netflix's site, which could limit how many people use it and would seem to weaken its utility as ambient entertainment (a laptop does not seem like background TV). Third, even if Netflix were to officially add a linear channel to its global service, that channel could end up being little more than a dressed-up shuffle button spinning through Netflix's library of shows and movies.
But, it's more fun to think about all the things that Netflix could do with the linear channel, so let's do that.
Netflix without a Netflix subscription
While Netflix could limit the 24/7 channel to its own service — the shuffle button scenario — it could also look to distribute it elsewhere as a subscriber acquisition strategy. Netflix has already been more active in dispensing its programming outside of its own platform. It uploaded the entirety of Dave Chappelle's "8:46" special to YouTube as well as the full first episode of its new series "Grand Army." A 24/7 channel airing on platforms like Pluto TV could expose its programming to people who may not be Netflix subscribers. It could also create appointment viewing. Netflix may be unlikely to premiere shows or movies on the 24/7 channel before making them available on its own service, but it could use the channel to schedule shows so that groups of people can know to tune in at the same time, which could address the issue of never knowing when talking about a show may spoil it for others (let me know when I can talk about "The Queen's Gambit").
If Netflix were to distribute the channel outside of its own service, that could open up new direct revenue opportunities. For example, if it were to distribute the channel on pay-TV services, it could receive money for each subscriber that receives the channel. It could also sell advertising on the service.
Netflix enters the ad business
Yep, the 24/7 channel could open up Netflix to the advertising business that its executives say the company wants no part of. So obviously, the following should be taken with a tub of salt.
Whether Netflix were to limit the channel to its own service or distribute it elsewhere, the channel could include advertising, though it makes more sense in certain contexts. For example, Netflix may be especially — and rightfully — reticent to put ads on a channel within its otherwise ad-free service that people pay to use. But it could be more open to ads subsidizing the channel if it were available to non-subscribers. That could be in the form of a linear-only free version of Netflix accessible on its site or through its various apps. It could also be in the form of a 24/7 channel on free, ad-supported streaming TV platforms like Pluto TV and Roku's The Roku Channel. The latter could make more sense for Netflix since the streamer could simply strike revenue-sharing deals in which the platforms are responsible for selling the ads and Netflix only needs to worry about cashing the checks.
NetFAST
A bigger stretch than Netflix operating its own ad-supported linear channel would be Netflix opening its platform to other companies' linear channels. Netflix could go one of two ways: It could copy Pluto TV's playbook and use its FAST service as the free tier of a freemium strategy. Or it could go the pay-TV route as a helluva heat check for a company that played a major role in weakening the traditional TV industry. Or it could do both, making channels available for free elsewhere available for free to Netflix subscribers and making traditional TV channels available for an additional fee, similar to how Hulu charges for its pay-TV service.
Or Netflix could just do the dressed-up shuffle button idea.
Numbers don't lie
50%: Minimum percentage of CBS's unscripted series cast members who will be Black, indigenous or people of color by the start of the 2021-22 TV season.
46 million: Number of active Roku accounts, a 43% increase over the past year.
41: Days until the NBA starts its regular season on Dec. 22.
WTF is Nielsen's addressable TV measurement announcement?
On Nov. 10, Nielsen announced that it will add addressable TV campaigns to its national TV ad measurement. While a wonky topic, the announcement could spur traditional TV advertising to become more targeted like streaming.
WTF is Nielsen's announcement?
Nielsen will start measuring TV ads that are targeted to individual households. These addressable TV ads differ from the national ads that TV networks carry that are shown to everyone tuning in across the country.
But isn't addressable inventory limited to the two minutes per hour of ads allotted for local advertisers?
Historically, yes. And Nielsen will be measuring those ads as well. But Nielsen will be working with pay-TV providers DirecTV and Dish Network as well as smart TV maker Vizio and Nielsen Advanced Video Advertising division to enable networks to convert the remaining 14 minutes of hourly ad inventory — the national ad load — into addressable spots.
How would that work?
A TV network would sign a deal with an advertiser and its agency to run a campaign on its linear channel targeted to particular types of households, like households with children. Then the network would work with DirecTV, Dish Network, Vizio and Nielsen Advanced Video Advertising — whose combined footprint spans 55 million smart TVs and satellite dishes — to serve the corresponding ads to households they are able to recognize as watching the network and meeting the targeting criteria. Then Nielsen would measure how many people saw the ad, as it does with national TV ads.
What's the significance of this?
It could make advertisers more comfortable shifting their TV buying strategy to be more targeted. Advertisers and TV networks rely on Nielsen to tell them how many people may have seen an ad during a given show. That's relatively easy when everyone tuning into a program is shown the same ad. But carving that audience up into different segments complicates matter. Advertisers may be concerned that their ads were not shown to the right audience or that someone else's ad was shown instead of theirs. By measuring both the national TV ads and the addressable TV ads, Nielsen will be able to make sure the counts are correct, Nielsen gm of audience measurement Scott Brown said in an interview.
What we've covered
Why Meredith is admitting its videos into doctors' offices:
Meredith will distribute its videos across Health Media Network's U.S. network of doctors' offices.
By selling ads against the in-office videos, Meredith will be generating new revenue from existing content.
Read more about Meredith here.
How advertisers are evaluating YouTube's rising connected TV viewership:
Despite CTV's rise, advertisers continue to primarily use a cross-device strategy for YouTube.
YouTube's CTV inventory can be uniquely valuable for smaller advertisers and for campaigns tied to tentpole events, like holidays.
Read more about YouTube advertisers here.
YouTube creators are seeing connected TV's viewership share increase:
CTV represented 34% of watch time for the 300-plus YouTube channels in Collab's network.
However, mobile's continued dominance makes it harder for creators to adapt their content strategies to CTV.
Read more about YouTube creators here.
What we're reading
Streaming advertising's privacy predicament:
Advertisers want to take advantage of streaming's digital ad targeting capabilities, but without the privacy complications that come with them, according to The Wall Street Journal. That's a difficult needle to thread. Beyond the challenge of getting people to opt in to let companies track their viewing habits for targeting purposes, there's the issue of getting companies like Roku and Hulu to share the data they collect. That sharing would enable audiences to be identified outside of those companies' properties but also would raise privacy concerns.
Apple TV+'s minuses:
Apple TV+ and Disney+ launched around the same time late last year, but while the latter has sped past expectations, the former has been slower to get out of the gate, according to The Verge. Basically, Apple TV+ is Quibi but with a smarter distribution strategy (you can watch it on a TV screen) and actual hit programming (ex. "The Morning Show" and "Ted Lasso"). Still, Apple TV+ lacks a large library of programming, making it more reliant on churning out hits to convince people to subscribe. But as the piece points out, Apple is looking to improve its prospects. It's begun to acquire libraries like "Fraggle Rock" and is including the streamer alongside Apple Music and Apple Arcade in its Apple One bundle. So while Apple TV+'s debut has been more dud than dynamite, it hasn't imploded like Quibi and could still catch fire.
Disney+'s Verizon worries:
In its first year, Disney+ has acquired more than 60 million subscribers. However, while Disney's streamer has already surpassed the low end of its 2024 subscriber projection, it may be about lose a lot of those customers. Verizon customers who were given free year-long Disney+ subscriptions account for roughly 15% of Disney+'s total subscriber base, according to The Information. With those free trial periods beginning to expire this week, Disney executives are reportedly worried many of those people will not sign up for paid subscriptions. That helps to explain why Disney would premiere the newest season of the streamer's breakout show "The Mandalorian" a couple weeks before the expiration period and schedule to release Pixar's next film directly on Disney+ in December. Some people may sign up to keep Baby Yoda in their lives through December, while others may let their subscriptions lapse in November only to re-up when "Soul" premieres at the end of next month, with those subscriptions carrying into January.
https://digiday.com/?p=383087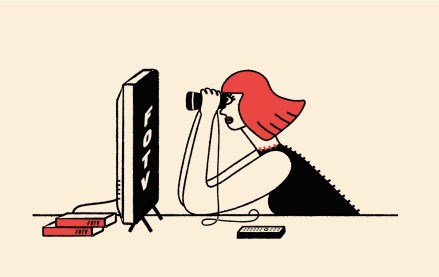 This week's Future of TV Briefing offers an updated list of the key terms that can cause confusion when talking about the TV, streaming and digital video industry.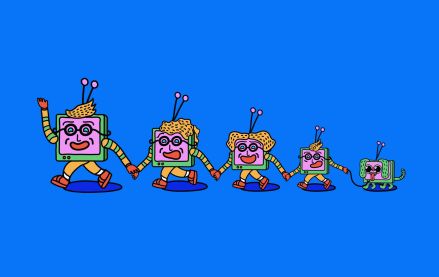 This week's Future of TV Briefing looks at what the Disney-Charter pay-TV distribution deal seems to indicate about the increasingly more-complementary-than-contentious relationship between traditional TV and streaming.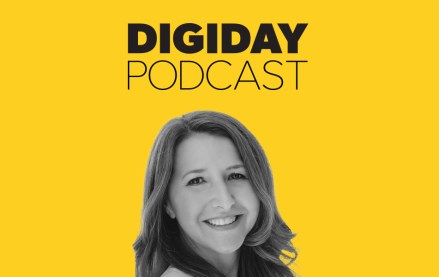 September 12, 2023 • 3 min read
Traditional TV now accounts for less than 50% of Georgia-Pacific's spending, but its share still exceeds streaming's.